Professors Club Twisted Gins – The Review
Over the past few years I've really began investigating new gins and discovering them from all across the UK and further afield. There are literally so many now but the truly good ones stand out a mile from the rest. And it is those little gems which I'm hunting down now to try. When Professors Club contacted us about their Twisted Gins we decided to take a little look into these…..
Professors Club was new to me and I hadn't seen any of their bottles in the shops in Northern Ireland before. Professors Club range comes from Afterthought Spirits Co. A Local distillery based in Henfield, West Sussex. The name Twisted Gins come from their distilling and flavouring methods, a combination of traditional 350 year old secret (we say magic!) process and a modern twist gives these gins something very special indeed. To me they stand out from any we've tried yet!
Did we mention the bottles are made by Wade Ceramics in Stoke on Trent. Yes….that is the Wade ceramics you've heard of before. The plates, vases, china in your granny's china cabinet and even making items both for and to commemorate royalty and royal events. So these bottles are keepers! They look fab and beat any glass bottles any day.
They were kind enough to send us some samples of their best sellers to try so lets take a look!
Now I am normally a big fan of pink gin. Yes I know, how cliche. It's everywhere now. But this one stands us a mile for me. It also has a lovely pink tint to it in the glass which is lovely. This one is based on their award winning vapour infused Navy Strength Gin recipe but at a lower 42% ABV. The gin is infused with strawberries POST distillation. Which is what gives it it's beautiful strawberry flavour and colour! Absolutly magnificent and our favourite 'pink' gin we've tried anywhere.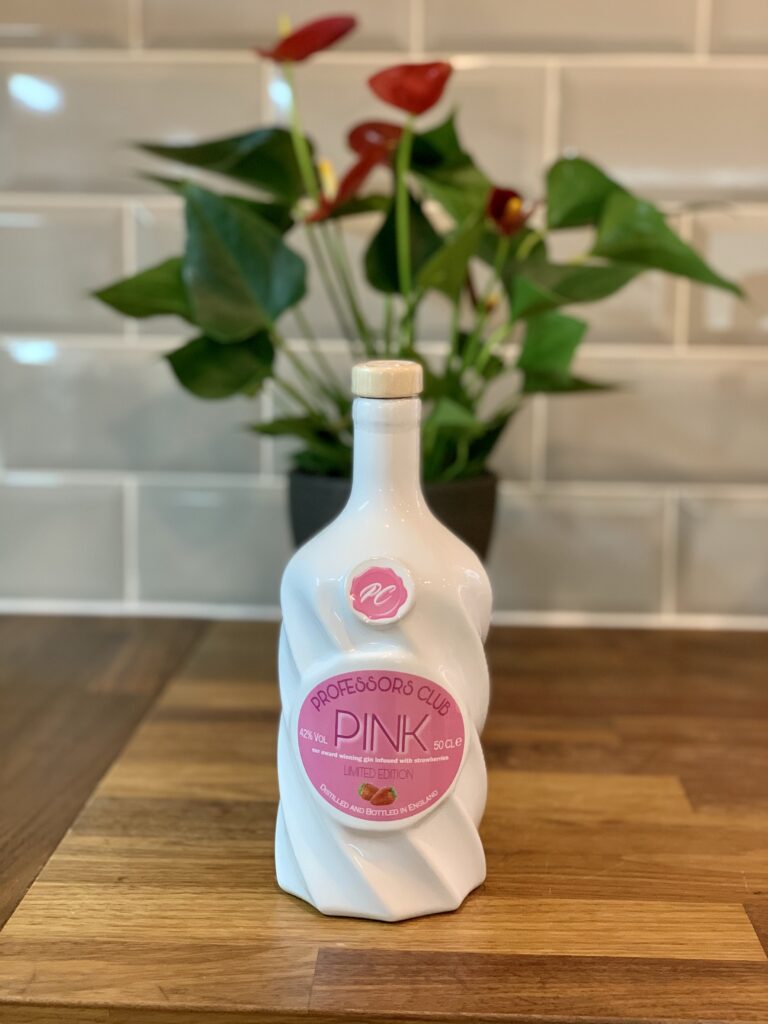 So the botanicals in this one?
Juniper. Coriander. Orris Root. Angelica. Cardamom. Star Anise. Cassia. Cubeb.
What's the mixer?
The best mixer we found for this one is Fever Tree Premium Indian Tonic Water or simply Fever Free Premium Lemonade. Both work equally well but I know some people just aren't a fan of tonic.
You might have seen the term 'Navy Strength' being thrown around a bit over the past few years. Mostly with gin. So let's look at this term a little. The history geek in me is now emerging as I sip a glass of this fine gin! But let's look at this term first.
Unfortunately….the term was coined for promotional purposes in the 1990's to market high strength alcohol, mostly gins. Sad isn't it! But it doesn't end there. There IS some historical backing to this term and yes it does relate to our glorious Royal Navy!
In the days before accurate measuring of alcohol content in drinks the Royal Navy had a slight problem. These were of course the days of cannons, gunpowder and everything that goes with it. The Navy also carried quite a consignment of alcohol onboard their ships. Wet gunpowder is no use, especially in the heat of battle. So if any of this alcohol spilled on the gunpowder it could strike catastrophe…. So in order to prevent this they needed to ensure that any alcohol carried onboard was of high enough alcohol content that it would burn if ignited. So if any gunpowder did inadvertently get wet with this alcohol it would still be of use as the alcohol would burn. To test this they mixed a small amount of the alcohol with a small amount of gunpowder and lit it. If it burned it was said to be '100 Degrees Proof'. So there IS a connection to high alcohol content and the Navy after all! History lesson over…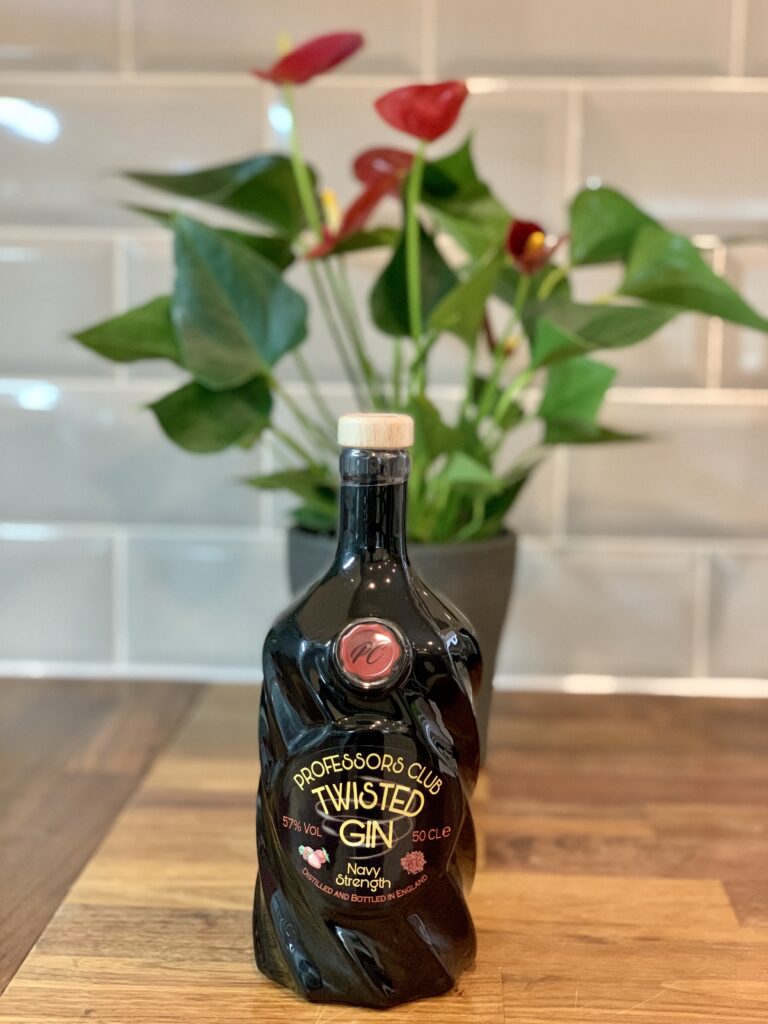 Back to the gin.. This one is a vapour infused extremely smooth gin. Flavoured with Meadowsweet, sweet Strawberries and Pink Peppercorns. Coming in at 57% ABV it is STRONG but that makes it perfect for cocktails. But we've had it with just a mixer too and it is fab! It is not once but double award winning in both 2019 and 2020.
So the botanicals in this one?
Juniper. Coriander. Orris Root. Angelica. Cardamom. Star Anise. Cassia. Cubeb.
What's the mixer?
I love the Fever Tree Aromatic Tonic Water with this one. It compliments the flavours beautifully.