Tasty Grub Club – The Review
Now we've tried our fare share of meal plan companies and food delivery companies and they all have their benefits. Mostly for us it is the convenience when life gets just that extra bit busy! But there's a new kid on the block…..Tasty Grub Club is Northern Ireland's newest food delivery company who also provides meal plans. So let's take a look at their offerings.
Only launched their menu has already began to change and adapt to what customers are looking for, which we think is great! There are three main choices to choose from. Healthy Meals, Yummy Meals and Meal Plans. The first two allow you to just order individual meals of your choice from the menu. Meal Plans is for specific groups of meals eg 2 Meals for 5 Days or 1 Meal for 5 Days.
For this round we tried their Healthy Meals which are all calorie controlled complete with all the macro nutrient information. Meaning if you're really on a specific meal or calorie plan you can get all the details you need! We love this! By no means is the Healthy Meals any less tasty than their Yummy Meal counterparts! They're just different meals….
The other Yummy Meals selection is for those of us who are not calorie counting and are just after something 'yummy' without thinking about the calories. You'll find the likes of Slow Cooked Pork Belly, Mustard Mash, Kale & Apple Cider Jus and Roast Beef Dinner with Trimmings… mmmmm! But more on that another time! 😉
Let's take a look at what we samples from their Healthy Meals range and what we thought.
If you fancy giving it a go we have a special discount code for you! Just enter BAKING10 at checkout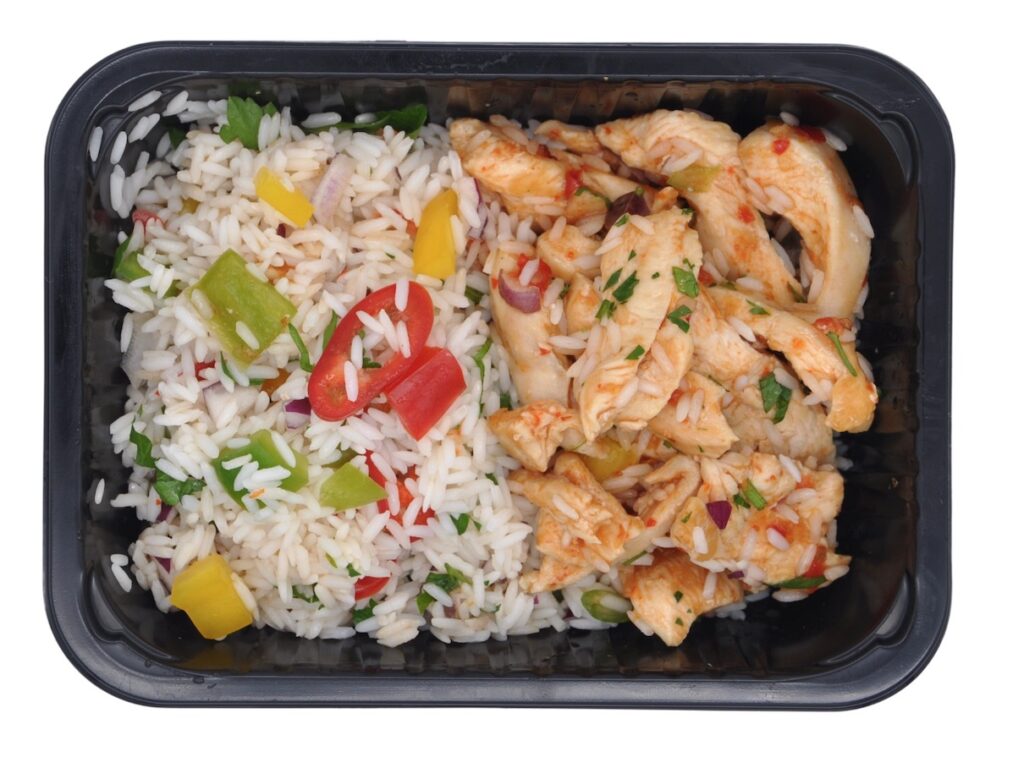 Succulent pieces of chicken in a light coating of sweet chilli sauce tossed together with wok fried vegetables and fluffy rice. A great alternative to that favourite dish!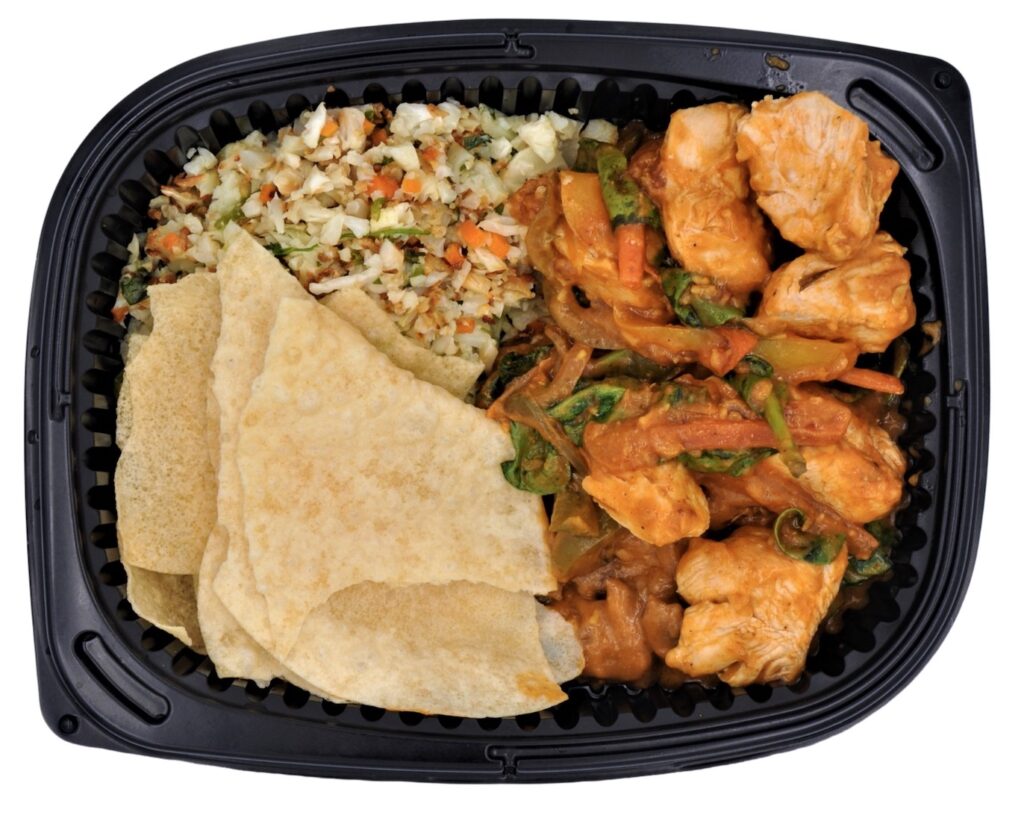 Korma is one of our favourite curries so this is a great choice for us. Succulent pieces of chicken in a rich korma sauce served with cauliflower rice ( a great alternative to our usual white rice!) with a side of naan bread. What's not to love!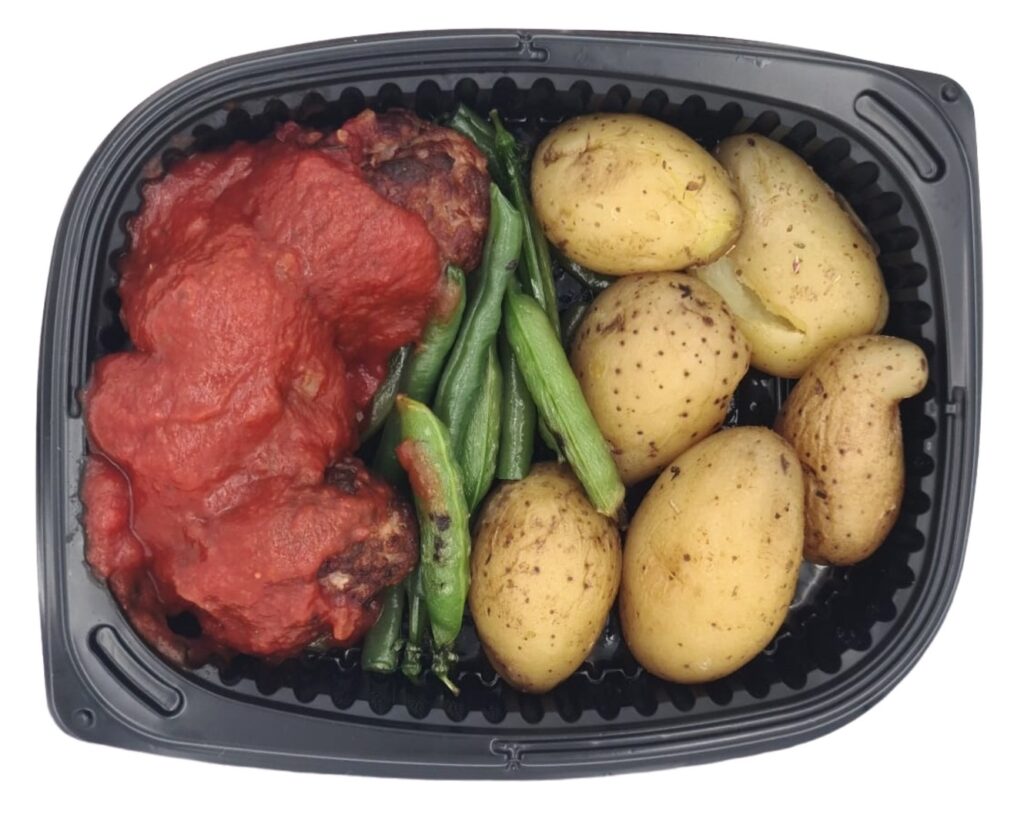 This one is super tasty and incredibly meaty. The tomato sauce provides a lovely indulgent richness to the whole dish. The one we tried had sweet potato mash which was delicious served with these. However we think roasted new potatoes would work equally well if not even better.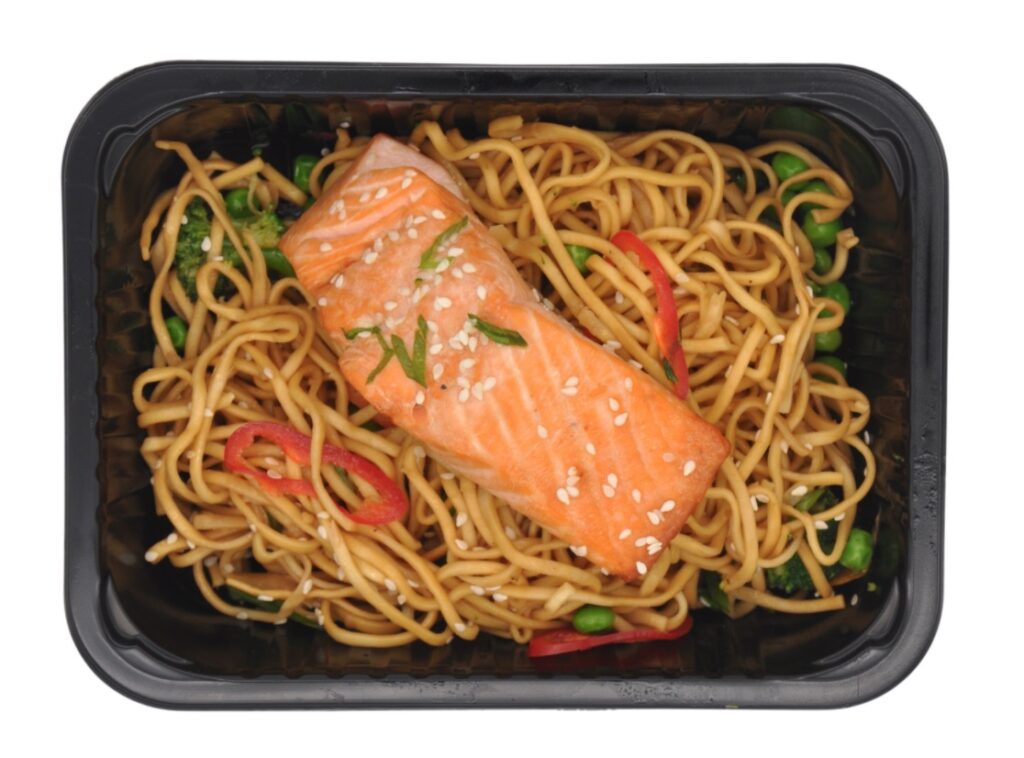 A generous potion of salmon wonderfully cooked and sitting on a bed of ginger and soya noodles with wok fried vegetables tossed throughout. This seems like an indulgent treat but looking at the calories you won't feel guilty!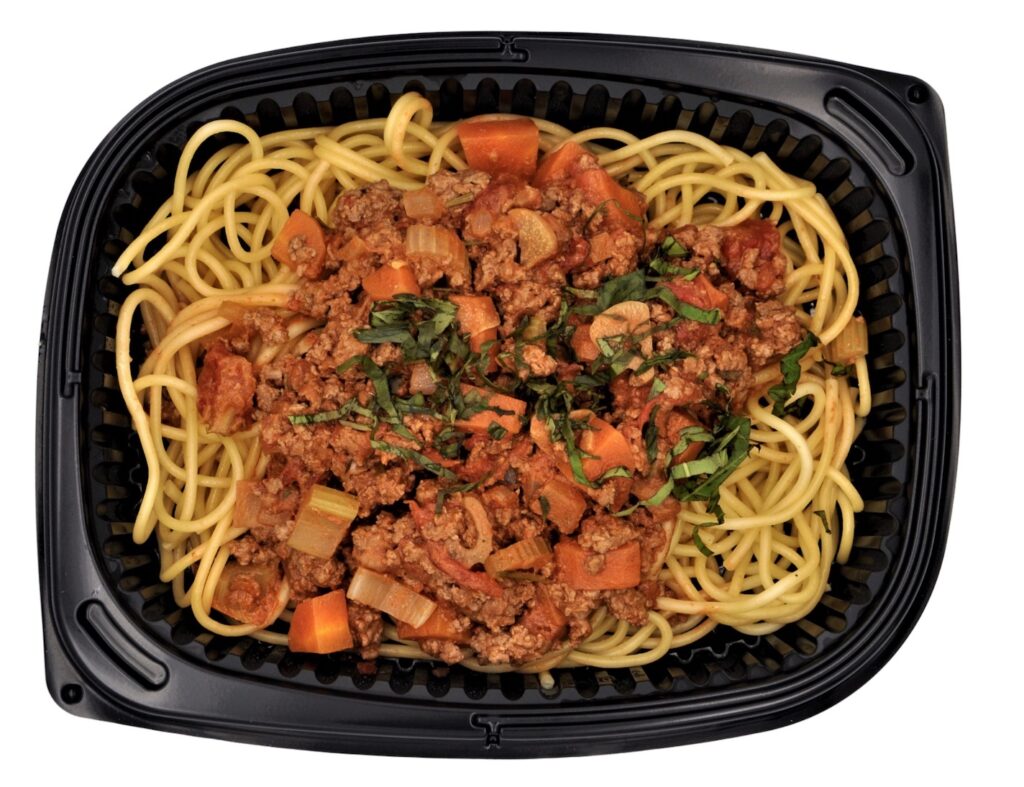 Now what?!! Spaghetti bolognese but only 437 calories?! We'd have this one every night of the week if we could. A top tip for this one is if you fancy garlic bread usually with your bolognese simply get a french baggette, slice it up and rub some garlic on it and stick it in the oven for 5 minutes to warm through. It's won't make you feel quite as guilty as there's no butter involved 😉
What we Thought
All round these are fantastic freshly prepared meals which are prepared using local ingredients by local professional chefs. What's not to love. So ditch your usual naughty microwave frozen ready meals from the supermarket and consider these. Can't wait to see what new dishes they have up their sleeves!