The Lockdown Cookery Boom
Lockdown. Social Distancing, Corona…..all words which we rarely used only a few months ago. But let's talk about some positive results we have noticed from this. Not taking away of course from the terrible suffering which some people have had to endure. We've noticed that with more time on our hands people have sought out ways to keep busy, to distract themselves and learn something new.
I think one of the most noticeable skills people seem to be wanting to learn is cooking or baking. People have taken to their social media over the past few months posting all sorts of creations for their friends to see. People who have never baked a cake have attempted and succeeded. People who have never made a sunday dinner have attempted it for the first time for their families. It's great to see!
With this new surge in interest in home cooking and baking we've noticed a new surge in both the following of existing foodie social media accounts and businesses as well as the creation of new ones! Which is fantastic. New faces is always great to see!
One foodie blogger we've seen get some attention lately is Alla Driksne who appeared on ITV Dinner Date. She teaches her followers all about Russian cuisine. Intriguing what people want to learn but fascinating too!
We've also seen an increase in the number of followers of Melissa Hemsley. Mainly promoting the message and recipes for us to eat green! Some absolutly delicious looking dishes. Would convince us that's for sure!
The good thing with the increase in blogger activity is that brands are getting more exposure too with new undiscovered brands being featured by new and experienced bloggers alike. There is a great piece here from Forbes which is a really interesting read about Why Social Influence Matters For Food And Beverage Brands. It is so interesting how all this evolves with changing world situations.
Lets look at some of our favourites which we've newly discovered over the past few months!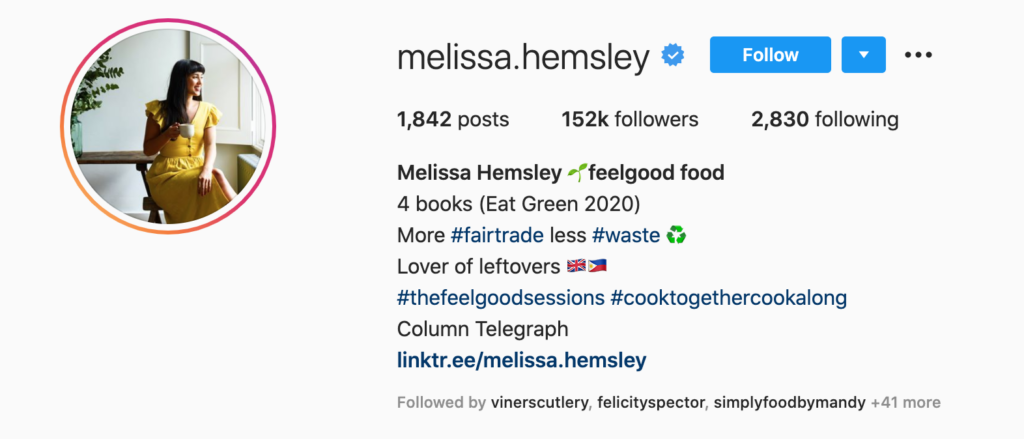 Of course we have Andrew Smyth. A local boy and finalised in GBBO (Great British Bake Off) who posts so many delicious bakes and cakes it's hard to resist the temptation to try and make them all!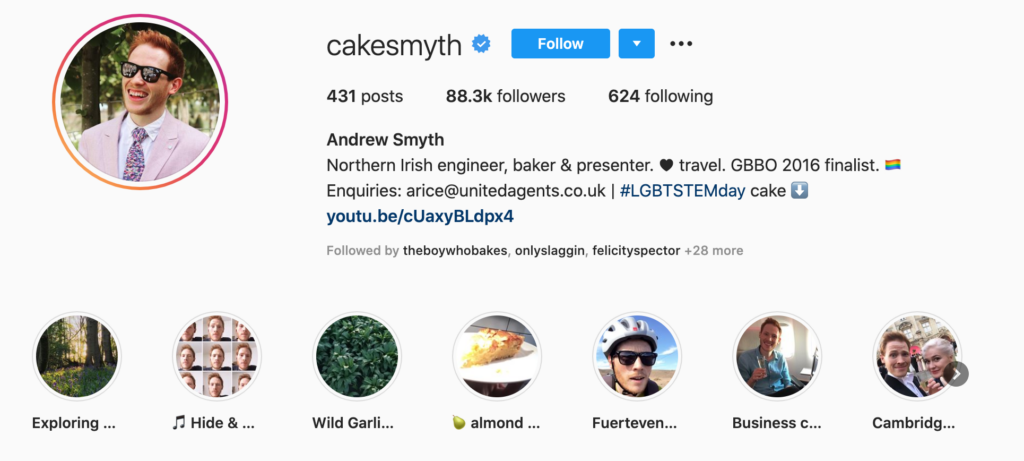 We enjoy following Emmaswblog for a few months now. Her food pictures and recipes always stand out a mile when scrolling through the instagram feed. Instagram makes recipe 'discovery' so much easier and exciting too. Being able to read the comments from other people to see how theirs turned out or what they'd do differently.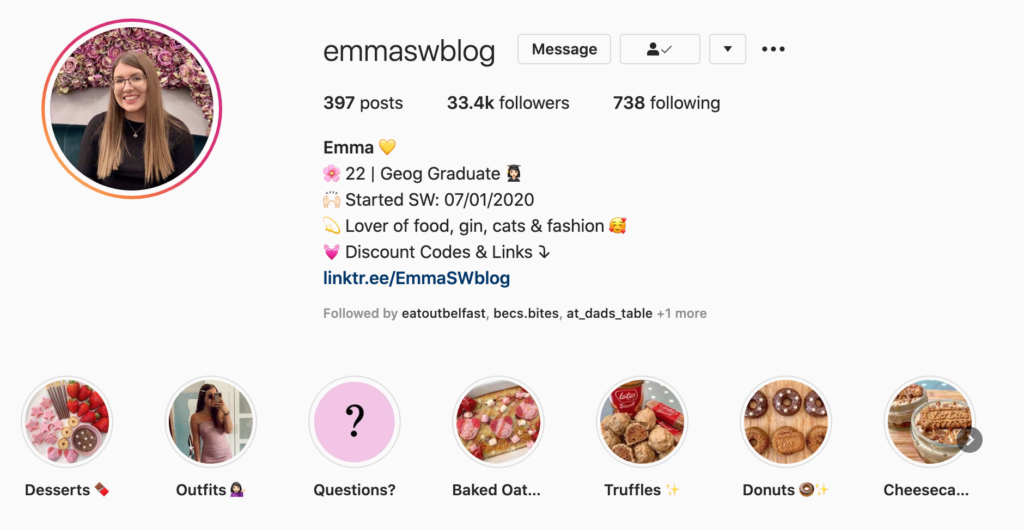 Shiran Dickman is another favourite of ours. The cake pictures! The cake!! We've been keeping up to speed with her posts over lockdown and enjoying every minute of it.