9 Perfect Christmas Gifts To Make Your Employees Happy This Year!
<This is a contributed post>
From bright lights, cheerful vibes, breezy winter, long due vacations to the excitement of the year-end, Christmas is the most happening time of the year! Socialising and partying is at the peak during Christmas time. Apart from the general exuberance around Christmas, one of the biggest things that people look forward to is gifting. Gifting is not only seen as an act of love but also as a form of appreciation for someone.
It holds a very important place in your professional circle, especially if you are an employer. People generally look forward to monetary gifts and other incentives during the festive season. As a boss, Christmas is a perfect time of showing appreciation for your employee's efforts by gifting them.
If you are confused about the choice of gift for your employees, then you will find all that you need in this article. We bring to you the most creative, yet formal gifts that you can give to your employees.
Best Christmas gift ideas for employees! Keep reading.
1. Gift Cards With Gifts!
Gift cards are the safest choice of gifting in almost every corporate circle. It is safe because you are not giving anything specific in nature that people might not necessarily appreciate. Imagine sending someone a – Funniest employee of the month gift card and see their face light up when 'Santa' gifts them 2 tickets to their favourite comedian's show!
2. Creative And Personalised Mugs
Drinking coffee at the office is an old habit that is the lifeline of employees AND manages to keep them active at work. Gifting coffee mugs solves the dual purpose of ensuring that your employees are consuming coffee, keeping them awake and doing it in style, too!
3. Noise Cancelling Earphones
Offices can be noisy at times, making it difficult for employees to concentrate on their work. Having Noise-cancelling earphones is a great way to keep you focused on your work, and it also comes in handy for work-related calls.
4. Bonsai Tree For The Nature Lovers
Greenery in offices promotes a healthy spirit and makes it a cheerful place to work. Bonsai trees are the perfect gifts for your employees because they do not occupy much space and promote tranquillity.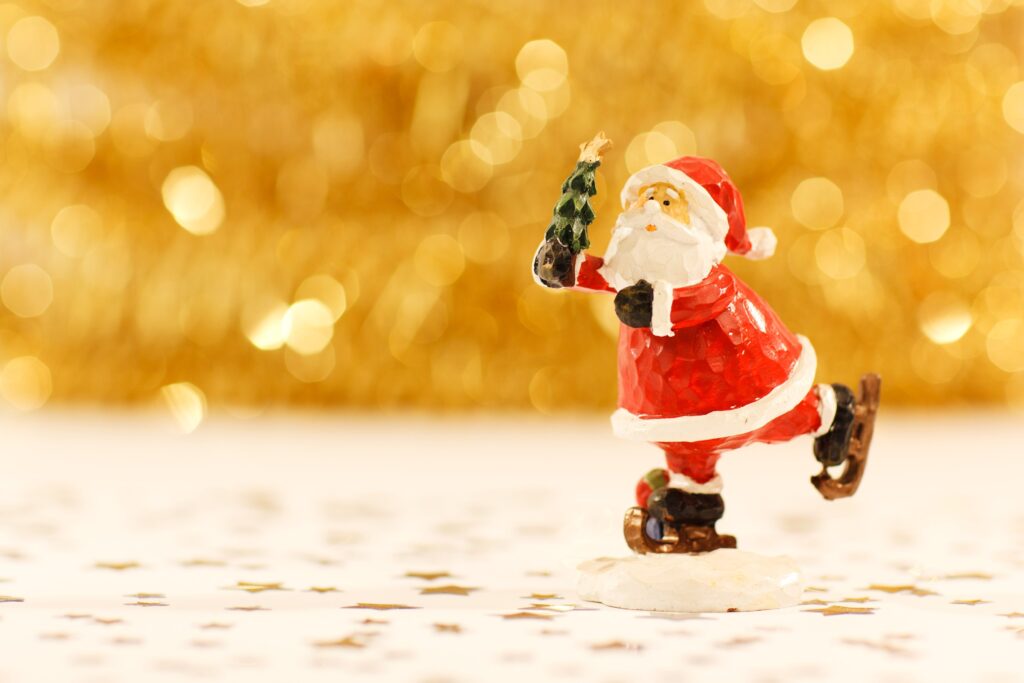 5. The Cushioning Effect
Since the major portion of the day gets spent sitting in chairs, it can be gruelling for your back and health. To help your employees avoid back problems, you can gift them cushions and make their life easier. It goes a long way in showing how much you value your employees. You've got their back, literally!
6. OTT subscriptions Are In
Another great gift to give your employees is handing out subscriptions to OTT platforms. It is a very unorthodox gift but it is something that anyone would appreciate. By providing some form of entertainment, you are ensuring that your employees have some fun during break hours in offices.
7. An Office Punching Bag!
It is more likely to find water on Mars than someone who likes their boss. Offices can be very hectic with people agitated and angry. By hanging a punching bag in the office, you are giving your employees something to vent their anger.
8. Aromatic Candles
Nice fragrance can lift your mood like no other. Keeping aromatic candles can also light up a place and make people feel energetic too. Aromatherapy is a proven way of inducing a sense of calm.
9. Decanter – For The Occasional Drinkers!
In most European countries, the climate can be very chilly and office spaces store liquor in their offices. It is a popular option for Christmas gifts in the UK as people often indulge in good Single Malt during Fridays and a classy decanter can be a great gifting option.
Conclusion
It's no surprise that employees usually look at hefty bonuses, salary raises, or seek other monetary rewards. But sending out curated gifts to your employees too goes a long way in winning hearts. When gifting in a professional circle one needs to be more careful as it is a formal setting as opposed to your social circle.
Hopefully, we have provided you with plenty of exciting gift ideas to choose from! There is nothing merrier than ending the year with great memories and happy faces. Gift your way to their hearts!