BakingBar Christmas Gift Guide 2020
What a year 2020 has been! I think we can all agree on that. We want to end it on a high and we've put together what we think is our best Christmas Gift Guide to date. Each year we have the honour and privilege to test many products. The absolute highlights of these go into our annual Christmas Gift Guide. We personally recommend each of the products we list in this guide and wouldn't list them if we are not happy to use them ourselves. We hope you enjoy this years list, we think it is the best yet. I hope this guide makes it a little easier to find that perfect gift this year.
Disclaimer : Some of the links below may be affiliate links where we get a small percentage of a sale. We hugely appreciate where you purchase through our website as these tiny amounts help contribute to paying our fees and allowing us to grow and share more exciting recipes and posts with you.
We have worked with Smarter for many many years now. Since their 1st generation iKettle in fact! Smarter has come a long way since then now having a kettle, coffee machine and the FridgeCam under their belt. The newest edition to the iKettle range is a very special monochrome 3rd generation. The iKettle has looked virtually the same over the years just adding functionality. I was delighted to discover they have just recently released some beautiful new editions. These being White, Light Grey and my favourite Dark Grey. So the principle of the iKettle is a wifi enabled kettle which allows you to trigger the boiling from your phone both manually and now with special shortcut commands you can even create triggers such as boil the kettle when you dismiss your alarm each morning. The app is extremely easy to use and contains some special functions such as wake-up, formula and home modes. Formula is extremely useful for new parents where it will boil the kettle to the exact temperature needed for formula milk for babies! While we're on that topic you can boil the kettle to whatever temperature you want. So for your green and white teas that require specific temperatures Smarter has you covered. Their introduction video is just fab in showcasing how beautiful this kettle is and how functional so take a look below.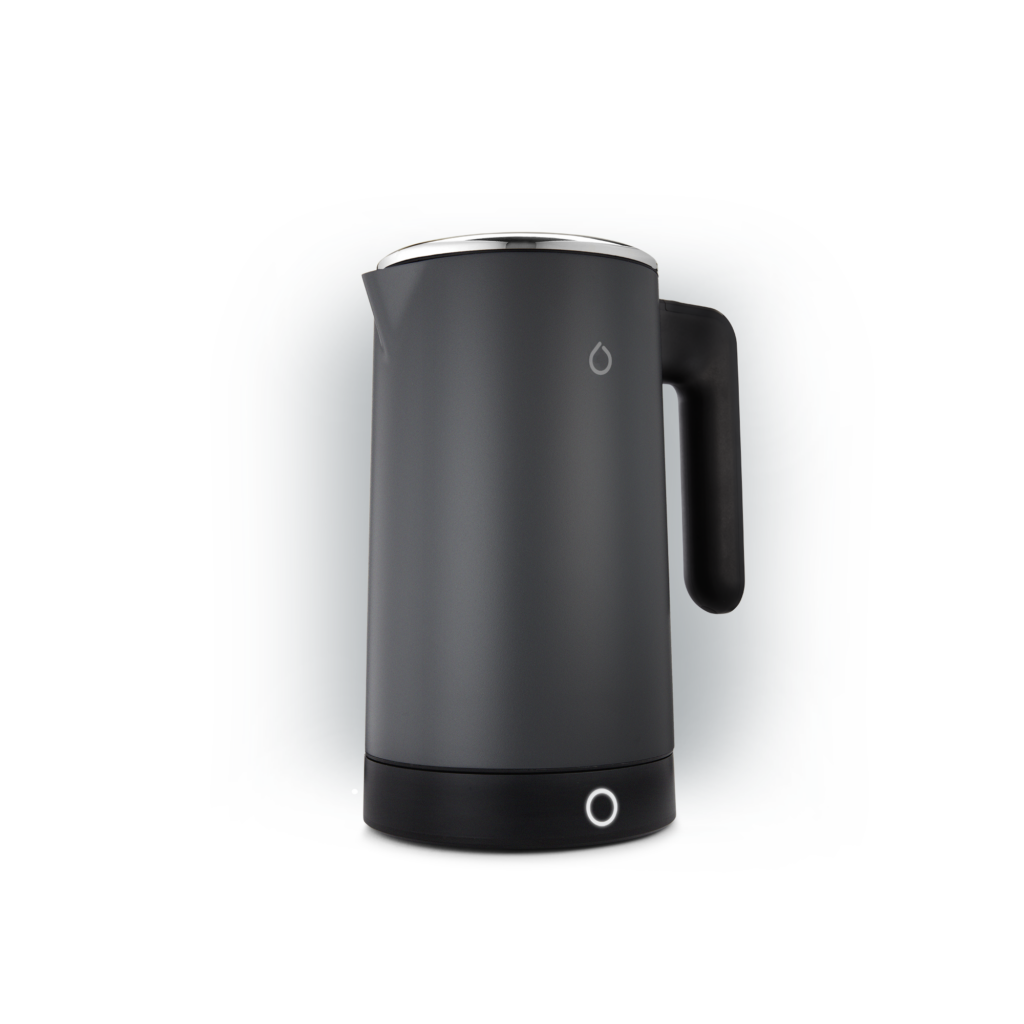 Last Christmas I got a Scaramanga satchel and I've loved it since day one. I take it everywhere. The leather is soft and supple and it feels great to wear as well as being incredibly functional and always attracting compliments. This year Scaramanga asked me to try out their smaller bag, the Indy. The Indy is a mens leather shoulder bag which is smaller than a satchel. There's a womans version too but i'd say its pretty unisex in all designs! Sometimes you just need a smaller bag for those essentials. The bag is perfectly formed out of their signature hunter leather. Designed by experts and made to last the build of all their bags is tremendous. My bag I have had for a year has taken a battering but it looks even better than it did on day one. Their hunter leather ages beautifully and takes on its own patina. It's design takes inspiration from the vintage flight bags from the 70's so it is an iconic design with that unique Scaramanga twist and functionality. Perfect for days or nights out. They have also recently designed a Smartphone Leather Wallet which is such a great design to keep everything stylishly safe from your phone to cards and money. It even fits the new iPhone 11 and iPhone 11 pro so no need to worry there. This can hold up to 10 cards which we think is more than enough. Made again using their signature leather with expert design and craftsmanship this leather wallet will attract all the right compliments. Perfect to slip into that Indy bag we mentioned earlier. You can even add a gift box and personalise it too (I love adding initials to things. It makes them personal and an unforgettable gift!)
I am a massive fan of gins. Gin's of all sorts and types. There are a lot of new ones appearing every month it seems and I love trying them all. The first one I am featuring this year is the Mermaid Gin. It actually caught my attention visually before I even started readig up on it. It's a pretty facinating story. I do love a story with my gin! It comes from the Isle of Wight's only distillery. Mermaid Gin was created by long-time friends Xavier Baker (a brewer) and Conrad Gauntlett (a winemaker).It is a hand-crafted small batch gin distilled using ten ethically-sourced botanicals. A smooth yet complex blend, Mermaid features the freshness of organic lemon zest, the peppery notes in grains of paradise and a hint of sea air from fragrant rock samphire (foraged from the Isle of Wight's cliffs – and known locally as "Mermaid's Kiss", hence the gin's name). I think this really makes this gin noticeably different and unique from a lot on the market. You can literally taste it's story! It also uses Boadicea Hops grown in Ventnor's botanical garden.
There are two gins which I have tried. The first is their standard Mermaid Gin (standard is not even a word that applies to this beautiful gin) which is made using their traditional methods with their unique botanicals blend and then their Mermaid Pink Gin which infuses the taste of island strawberries. Keeping every part of the flavour local. Both are equally good and are phenomenal in their own light.
The gin is presented in a highly tactile bottle with sculpted scales that reflect and refract light. The scales swirl downwards around the bottle to resemble the tail of the eponymous mythical sea creature, while the colours mimic the gin-clear blues of the Mediterranean, down to the deep greens of Mid-Atlantic rollers. Eco credentials are also incredibly important to this company. the bottle is plastic-free and 100% recyclable – featuring an all-natural cork with a wooden top and a unique, plant-based and biodegradable seal. I didn't even know some of these things existed so kudos to Xavier and Conrad for their enduring research into how to make even their packaging the very best it can be for the planet! The distillery has also demanded all its suppliers accept new sustainability challenges – such as stopping the use of bubble wrap and sourcing alternatives at every stage of the production and distribution process. This is a distillery to follow and watch. I hope there's more exciting things to come. Hopefully one day I'll get to visit too!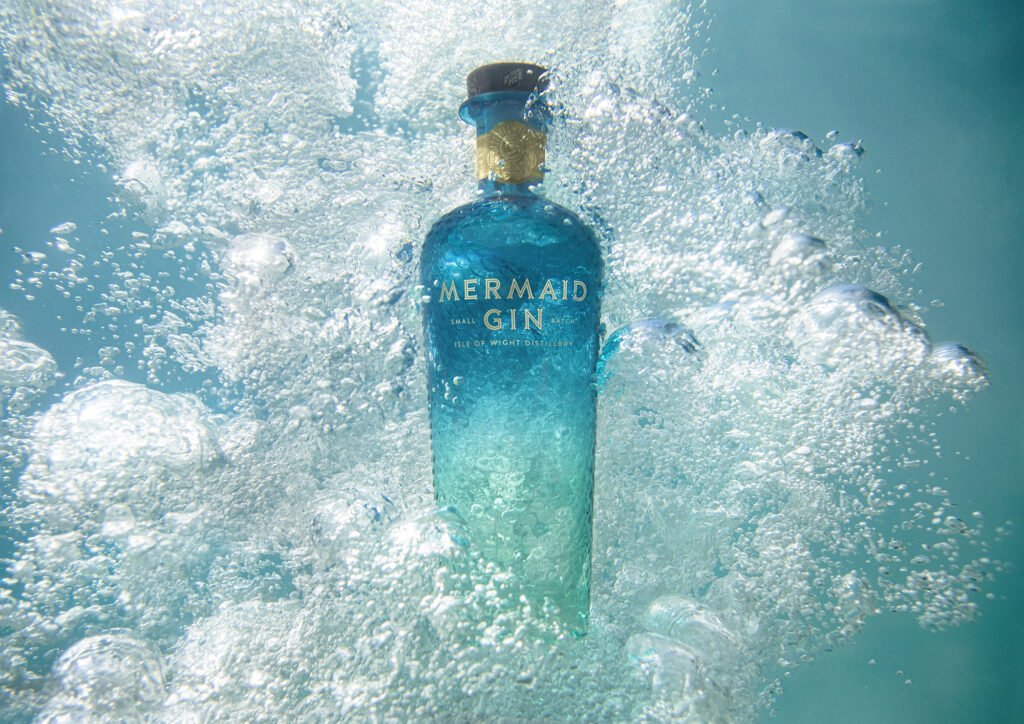 The Engravers Guild has created something very special this Christmas for your loved one! These beautiful gold lockets which come in a variety of shapes and styles. Some of which can be personalised with your loved ones initials. All contained in a luxury gift box. There's other necklaces in offer too if you're not after something quite like this. Our favourite is the Tree of Life Locket which is made of solid 925 silver with 18 carat gold plating. Representing the connectedness of all forms of creation, this locket reinterprets the ancient symbol with wonderfully clean lines and contemporary styling. Commonly depicted across cultures and faiths from all over the world, this universal image denotes wisdom, enlightenment, growth and strength, bearing positive associations for the wearer.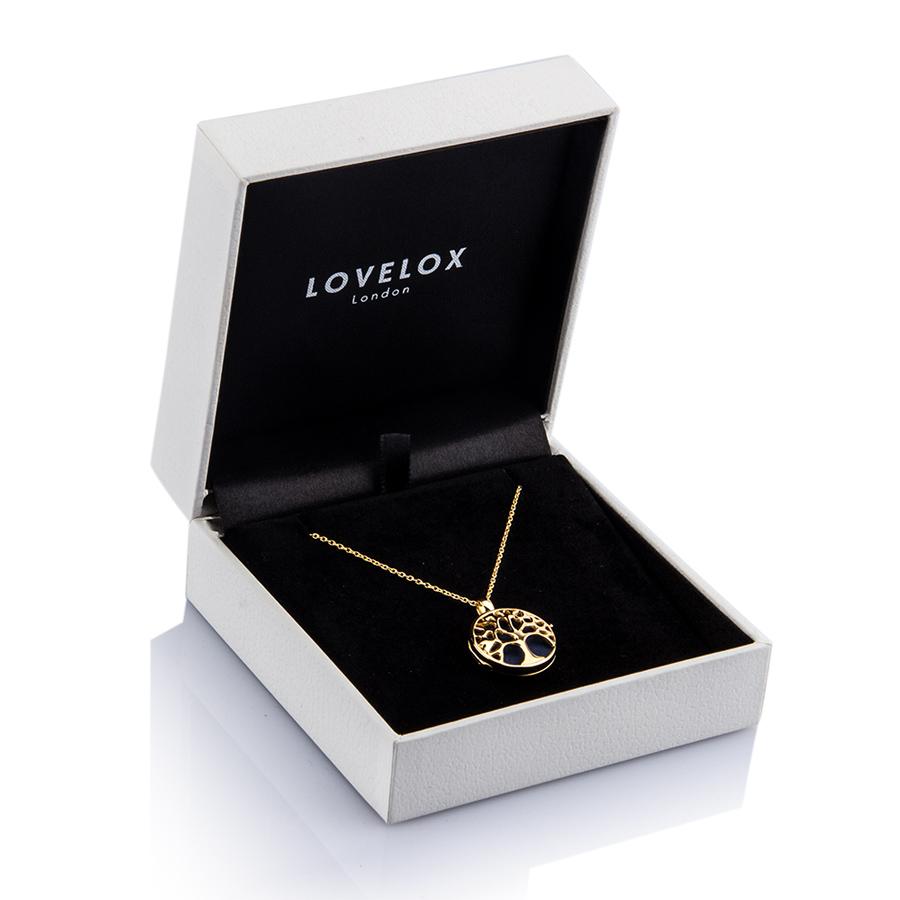 Now we all love a tin of sweets at Christmas but what if you could give someone a tin with just a little bit of a difference. Something personal. Something they could keep year after year. I've got an idea! How about Firebox's new Personalised Cadbury Roses Tub. They come in a selection of your favourites but we love this Roses one. Might get one for myself too while I am at it!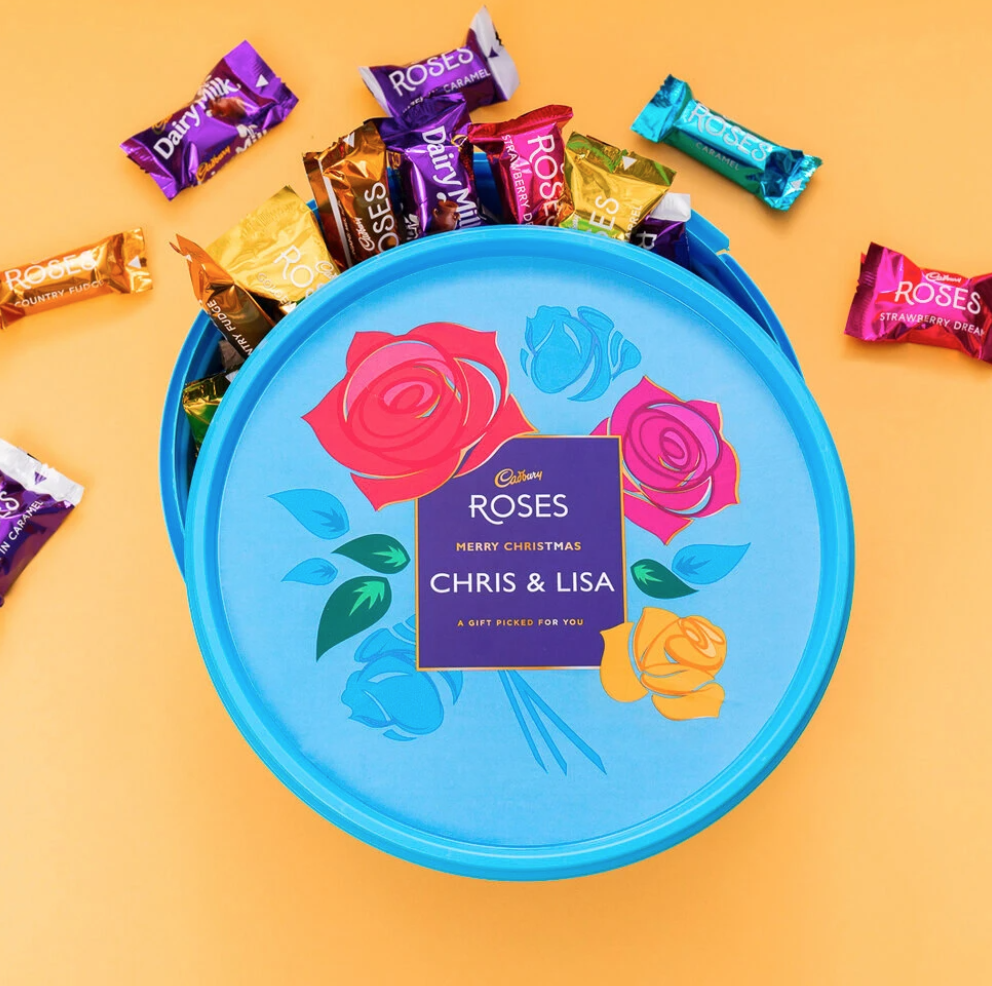 Recently launched www.meltedinside.com is a treasure trove of artisan created food and drink made with the finest ingredients.
Melted Inside exists to share the love of what artisan makers do every day and the expertise they put into creating products for shoppers looking to buy real food from real people.
For the festive season the Melted Inside team has launched a Christmas Mall with gifts for foodies ranging from curry spice pot gift sets to some cracking Christmas pudding tea cakes and even a liqueur advent calendar.
If you are looking for a gift for a family, client or someone extra special the Melted Inside gift boxes are the perfect choice. There are several on the platform including one for students, and two for vegans.
We've chosen the Modestly Moreish Gift Box . If you're looking for a smaller hamper or a gift for a small household, this might be the perfect one to choose. All of the items are deliciously indulgent and will tantalise your tastebuds. The items are presented in a beautiful gift box and include: The Blind Chocolatier Milk Chocolate & Cookies and Cream Bar; Hogg Norton Fruit Liqueurs Sloe Liqueur; The Cosy Chocolate Company Original Recipe Drinking Chocolate; Yare Valley Oils Garlic & Rosemary Oil Infusion; Ananda Foods Raspberry Marshmallows; Womersley Strawberry & Mint Jam and The Quirky Cook Apple & Date Relish with Black Garlic. (Many of these makers are Great Taste Awards winners.)
For a friend who loves chocolate, you can't go wrong with Melted Inside's Calling all Chocoholics Gift Box. Meticulous care and passion have gone into creating this selection of incredible, fun and sweet delicacies.
Sourced from artisan makers, this fabulous chocolate collection includes everything from a rich brownie in a mug to beautifully hand-painted chocolate bonbons. The only problem might be that you won't want to give it away.
The items include: The Cosy Chocolate Company Original Recipe Drinking Chocolate; Simply Mix Brownie Cake in a Mug; Cru8 Raw Cacao Macaroons; The Painted Peacock Classic Chocolate Bon Bons; Coastal Cocoa Coffee & Hazelnut 55% Dark Chocolate Bar; Noble and Stace Chocolatiers Milk Chocolate Lockdown Tablette and The Blind Chocolatier Milk Chocolate & Cookies and Cream Bar.
On Melted Inside, makers also share their stories. These stories give you a better idea who makes the items in the gift boxes and what inspires them to do so, giving you a richer experience as a customer.
By purchasing through Melted Inside you are not only helping artisan producers and their small businesses but with every gift box ordered Melted Inside will donate a gift pack of four items to a charity. There are also corporate gift boxes available https://www.meltedinside.com/christmas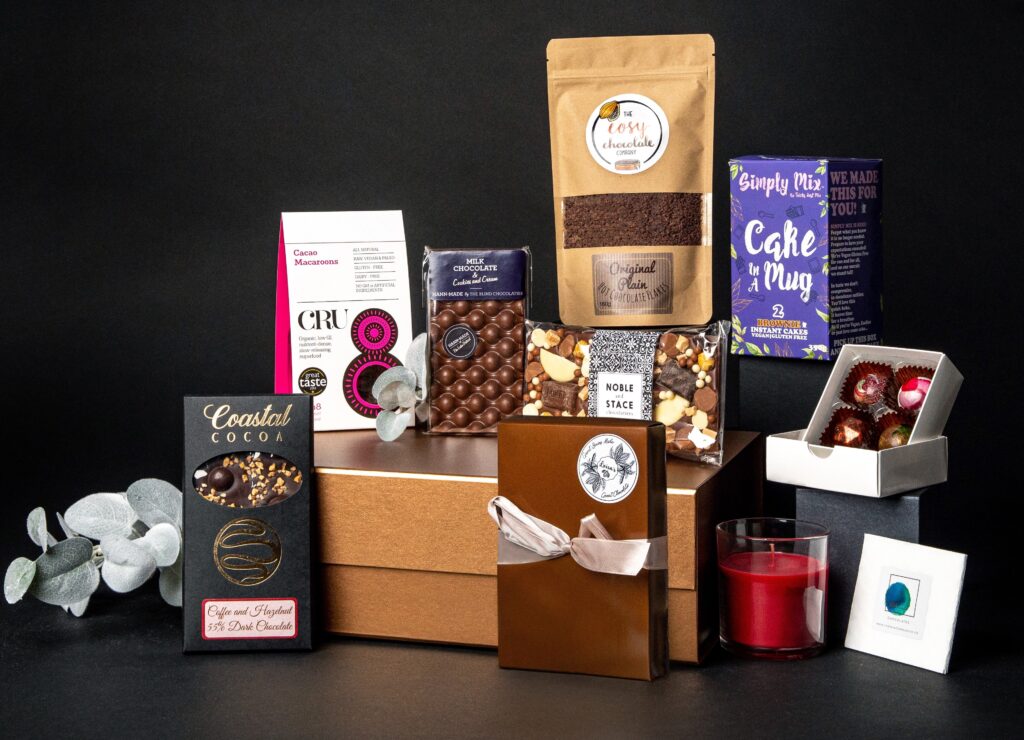 Now Love Raw is a new company to me. I only discovered them recently but have fallen head over heals in love with their chocolate! Now me and vegan doesn't normally appear in the same sentence. I'm not usually a fan and prefer the standard versions of things. However when I seen Love Raw's statement VEGAN CHOCOLATE FOR UNVEGAN VEGANS. I thought 'Thats ME!' Then I discovered that one of Love Raw's missions was 'Make legendary vegan chocolate that tastes like chocolate chocolate'. I was intrigued. Could they have created the holy grail of vegan chocolates? Chocolate that is in fact indistinguishable from chocolate chocolate? I can tell you without a doubt YES! So it is with great pride I can recommend these two wonderful chocolatiers vegan chocolates to all of you. Vegan or Unvegan! Oh and their packaging is just fab! And yes that is the two owners Rimi and Manav on the packaging and yes…they are wearing a two person jumper…
Now the exciting bit is when you start looking at their collection. From chocolate bars to cream wafer bars to peanut butter cups all in an array of varieties it is incredibly. The best news is that you can buy all these by the box. Or if you can't decide (like me!) you can buy Mixed Packs. And it is that which I highly recommend you do. Because of the packs these make amazing present ideas for the vegan or unvegan chocolate lover in your life.
There are loads of different mixed packs from various prices. But some of our favourites are Chocolate Bar Mixed Case which is just a great selection of all the chocolate bars! The Butter Cup mixed case which is 18 packs of different butter cups to try. And finally The Favourites Pack which is as you guessed the favourites of the ranges. Any of these would make fab presents or even stocking fillers. A warning though, if you're ordering these for someone else. Order extra for yourself. You won't be able to resist stealing some for yourself….
We're also all about getting you the BEST deal too. So… free delivery when customers spend £9.99 or more with code INTHEPOST and if you sign up to the newsletter you'll get a 20% discount code to spend on your first purchase. Now that's bound to be tempting!
Earthbits is run by a lovely couple called Fran and Jason. They have a great passion for sharing with their customers the knowledge and products in order to make conscious eco friendly decisions in life and what we buy and use. They try and source products local to them where possible and fully investigate their sustainability and impact on our environment. I think this is so important. To take an ethical approach to every item which you stock is a huge thing. They sell beautiful gift sets too which make eco conscious gift giving simpler than ever! I love this Soap on a Rope and Coconut Dish gift set. The soap dish is carved out of coconut and looks great sitting by your sink. A variety of different scented soaps are available too. Or we have the Travelling Bamboo Cutlery and Straw Set. These come in beautiful linen bags so you can keep them tucked away in your rucksack or handbag and they'll be kept clean and ready to use. Great to have when going anywhere so you don't have to use those silly paper straws! And don't worry. They've thought about the pandas too. WHAT ABOUT THE PANDAS?: Don't worry! These sets is made from 100% Moso bamboo which Pandas can't eat and is grown in a sustainable forest. Phew!!
Bobby's Schiedam Dry Gin is a Dutch-Indonesian hybrid that celebrates the 150 year old shared history of the two countries.
Described as 'Dutch courage mixed with Indonesian spirit', Bobby's recipe blends a base of juniper with whole clove, cubeb
pepper, cinnamon, lemongrass, rose hips, fennel and coriander. This creates a gin that is spicy and fragrant, with a burst of
citrus and finishing with a bite of pepper. As I've said already I have been exploring a lot of different gins this year. Some I have loved and some I have liked. This certainly falls into the loved category. It i refreshing to find a gin with something just a little bit different. A different twist and a rich history combining two cultures is fascinating! Bobby's Schiedam Dry Gin is fantastic with any mixer we have tried but with a good quality lemonade or plain tonic it goes down a treat. Nothing complicated keeping it simple.
Over 25% of Dutch people have family links with Indonesia, including the brand's founders, who have a Dutch father and an
Indonesian mother.
Bobby's is named after their grandfather who emigrated to Holland in the '50s, but who missed the taste of Indonesia and
started infusing Dutch gin with spices from his homeland. The founders used his original recipe as inspiration for this gin.
Again, combining East and West, Bobby's classic Dutch 'kruik' bottle is brought to life with an 'Ikat' pattern, a traditional
Indonesian design.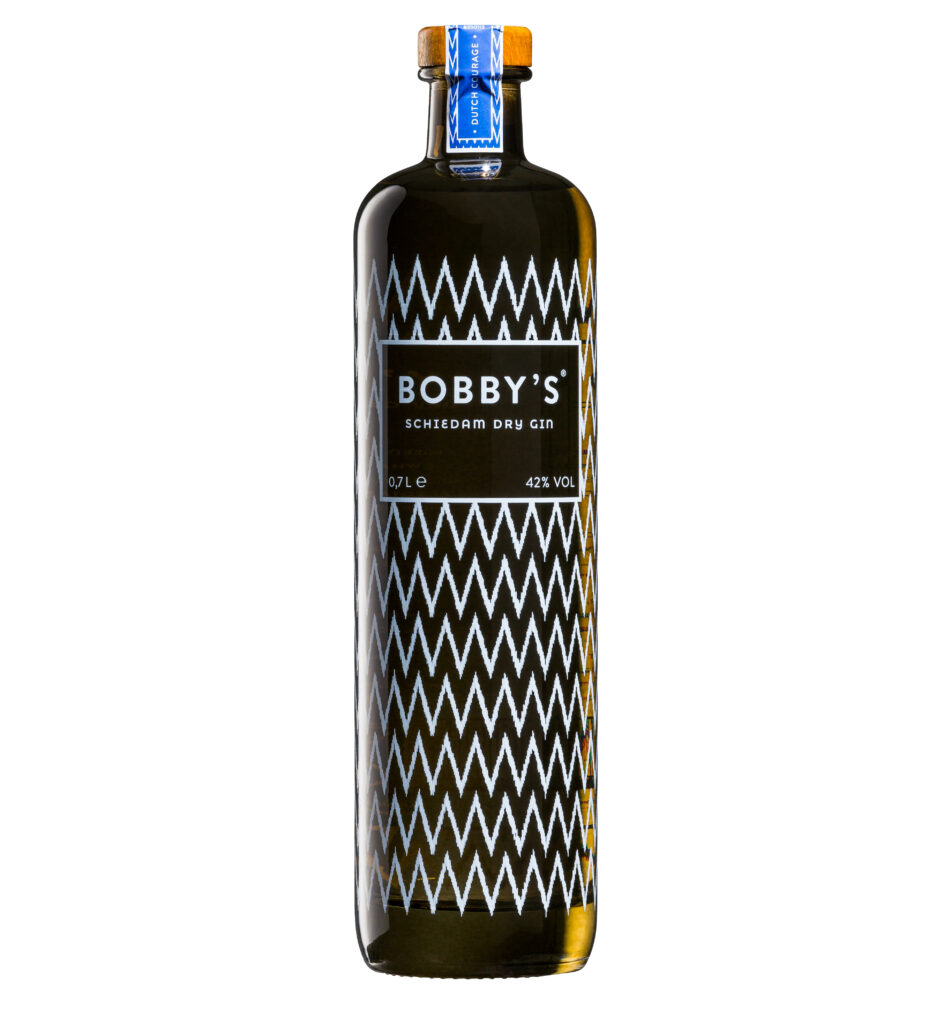 Do you have that friend or relative who always tries to out-do everyone else with their Christmas cards? Well we have the game changer. The winner of all Christmas cards. The one that you'll open and go WOW! The Cardology Christmas Card Bundle is a great set of Christmas cards. Some of their best selling Christmas ones all bundled together at a reduced price. What's not to love. These are cards like I have never seen before. Beautifully packaged in protective card holders which turn inside out to become to actual envelope so when you are posting there is minimal risk of damage. Great idea! Well what makes these cards so special? Well they are pop up cards. But not pop up cards like we remember from childhood. These are masterpieces! A card that people will keep forever and bring out each year. The great thing is that there is a built in inscription card which you can slide out and write on. Meaning you don't have to ruin the beautiful card. In the set you get a Bethlehem Pop Up Card, Robin Pop Up Card, Partridge In A Pear Tree Pop Up Card, The Nutcracker Pop Up Card, Santa Pop Up Card and a Santa Bear Pop Up Card. All available to purchase separately too of course.
Brushbox was new to me but I have done some research over the past couple of months and have come to love their whole ethos and concept. It's just great. The tagline 'Quality, Natural Toothbrushes Delivered' doesn't come close to telling their full story but it is a good beginning. So the concept is simple. Toothbrush subscription delivered to your door every two months (this is actually how often we should be replacing our toothbrushes or toothbrush heads. oops!). You simply select from their array of beautiful toothbrushes with the option of including some great accessories such as Zero-waste Toothpaste Tabs, Plant-based, Biodegradable Floss, bamboo travel cases and "Keep 'em Dry" Toothbrush Stands which are made out of ceramic and look great! No obligation either cancel or amend your subscription any time. And the great thing is it is free delivery in the UK! There is an option for a year's supply of toothbrushes which is the perfect gift for Christmas. The gift which will last right through until next Christmas! They've also given us a very special discount code of ECO15 for you to use!

They've got you covered for the whole family too. Adults and kids are accommodated for with special kid friendly sized toothbrushes available in the subscription. I think that is great and an awesome way to integrate eco learning into kids routines.
But they go even further…. with their Buy 1, Give 1, Plant 1 scheme. They have partnered with Dentaid to donate a brush to a child for every one you use. They have also partnered with Eden Reforestation Project to plant a tree for every brush you use. So you're having two positive impacts in the world from using just one single brush. So you can feel good about that twice a day!
Embroidery Kits are great gifts all year round but especially at Christmas with the range of Christmas themed kits which Paraffle has on offer. But we've chosen to feature our favourite (and apparently their best seller!) The Blue Whale Embroidery Kit. Great for both beginners and more skilled crafters, this design includes ten types of basic stitch – which means it's perfect for learning the techniques of embroidery. The kit contains everything you need to get started, along with comprehensive instructions for each stage of the project. Plus, the wooden display hoop included is ready to hang once you've created your own seaside themed piece of embroidery art! I always love the thought of giving the gift of a project to someone for Christmas. With us spending more time at home than ever before, sometimes feeling a little isolated projects like these are great to fill your time with a beautiful outcome at the end. When finished this would suit any room in the house or another great idea would be to create it and then gift it to someone either for Christmas or later in the year for a birthday etc. There is nothing like a hand made gift!