I was very kindly sent some Sweeties by Sweetzy (see what i done there…) to check out their range just before Christmas and what a treat that has been! Discovering Sweetzy has taken me on a whole journey of learning waaaaaay beyond anything I could have expected. I thought 'just another sweet shop' and I was so wrong!
So Sweetzy has grown incredibly in the last 18 months to become one of the UK's largest online pick 'n' mix companies. How incredible is that. Set up by William in 2019 it quickly grew from a bedroom company to a 'real' big business! Over the next few months William with help with others created Sweetzy into a bespoke picknmix solutions were customers can create their own full bespoke picknmix pouch in 100% recyclable packaging. Customers can pick exactly what sweets they would like with a always growing sweet range. In the space of 4 months in early 2020 Sweetzy went from 200sqf offices to over 4,000 square foot warehouse due to the popularity of the company.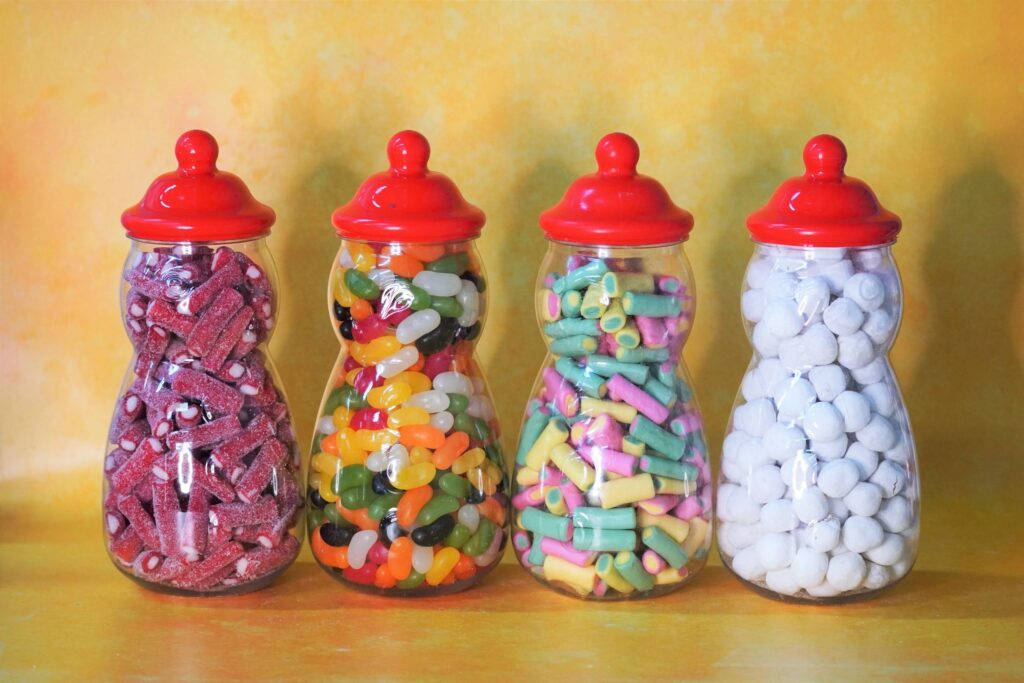 The fully recyclable packaging statement caught my eye. But we'll come back to that. After all this is mostly about the sweets!!
With Christmas scarily just around the corner we wanted to highlight how amazing pick 'n' mix can be as a gift. Who doesn't love sweets! They have a special Christmas Sweets section on their website so you can head directly there if you fancy.
This is the most obvious Christmas gift this year from their website. The Christmas Goody Box. It is a bit of everything that I remember from Christmas past and present. A lovely nostalgic box. Absolutly packed to the brim with goodies from a 1kg bag of sweets (a selection of different options is available) but 1kg is a hell of a lot of sweets! A big bar of chocolate, chocolate orange, festive friends and a large assortment of smaller Christmas themed treats. All in a box so its super simple to wrap up and gift! Couldn't be easier. It looks just as good as on the website too. Shown below as their image and what I received. For this box if you use the code CHRISTMAS you will get 10% off too! You're welcome! 😉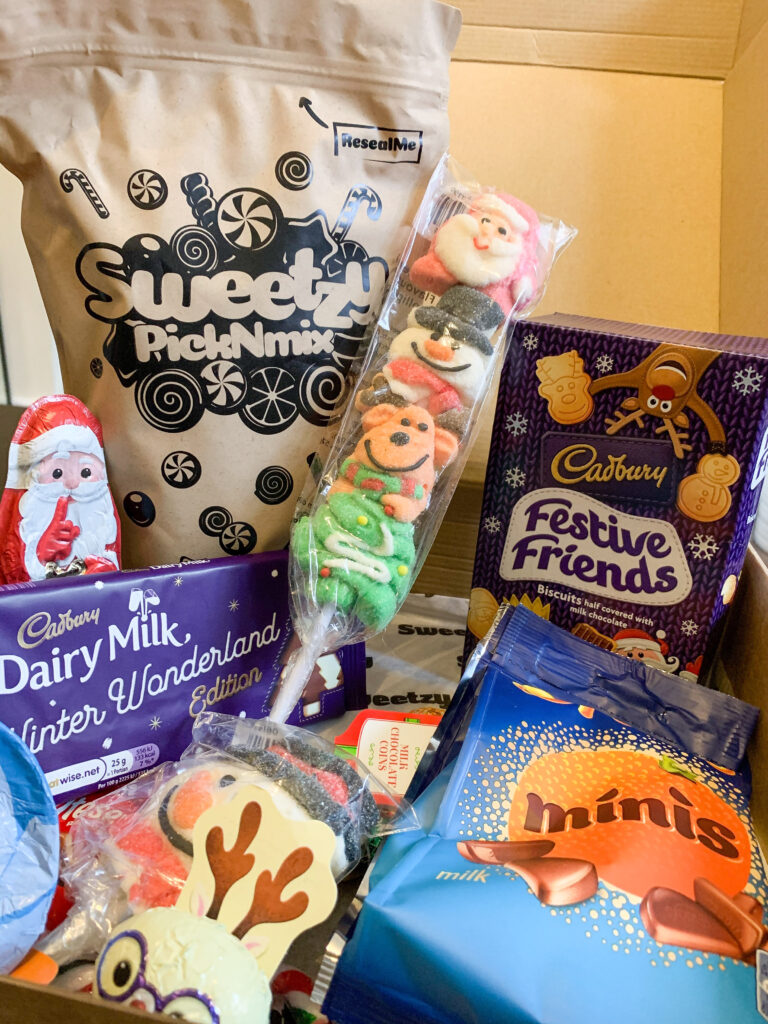 This is a great gift for someone or even a stocking filler! A snowman shaped container packed with 800g of sweets from an available selection. I love how you can just pick what you want to fill it with. Meaning your recipient will get exactly what they like. The container can be reused too which I think is really important. Why not keep it and order re-fills of sweets from them. Great idea!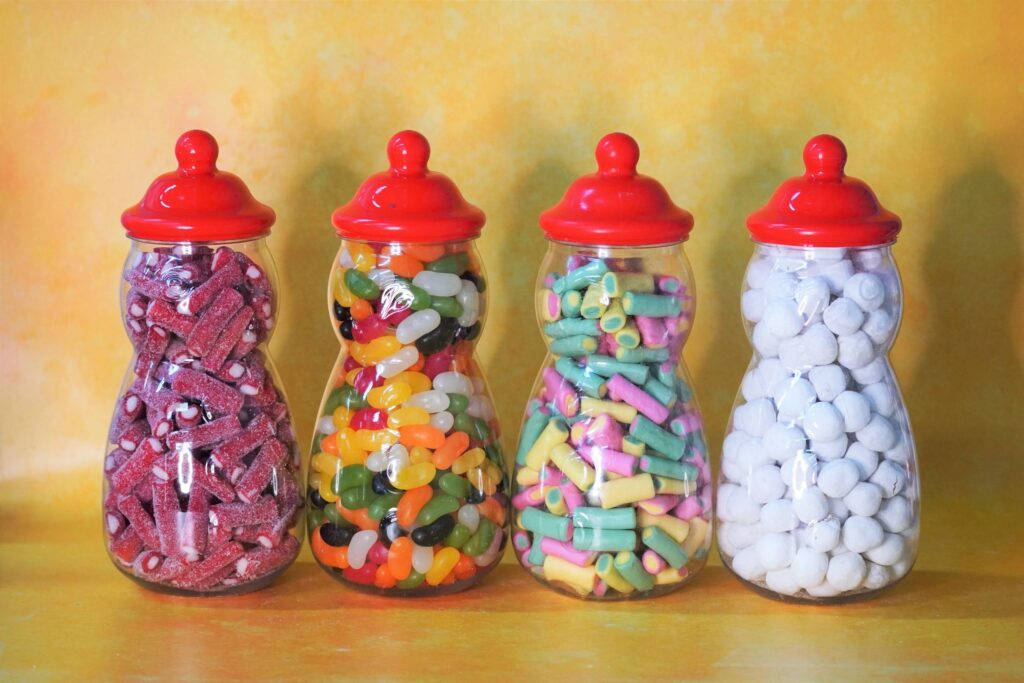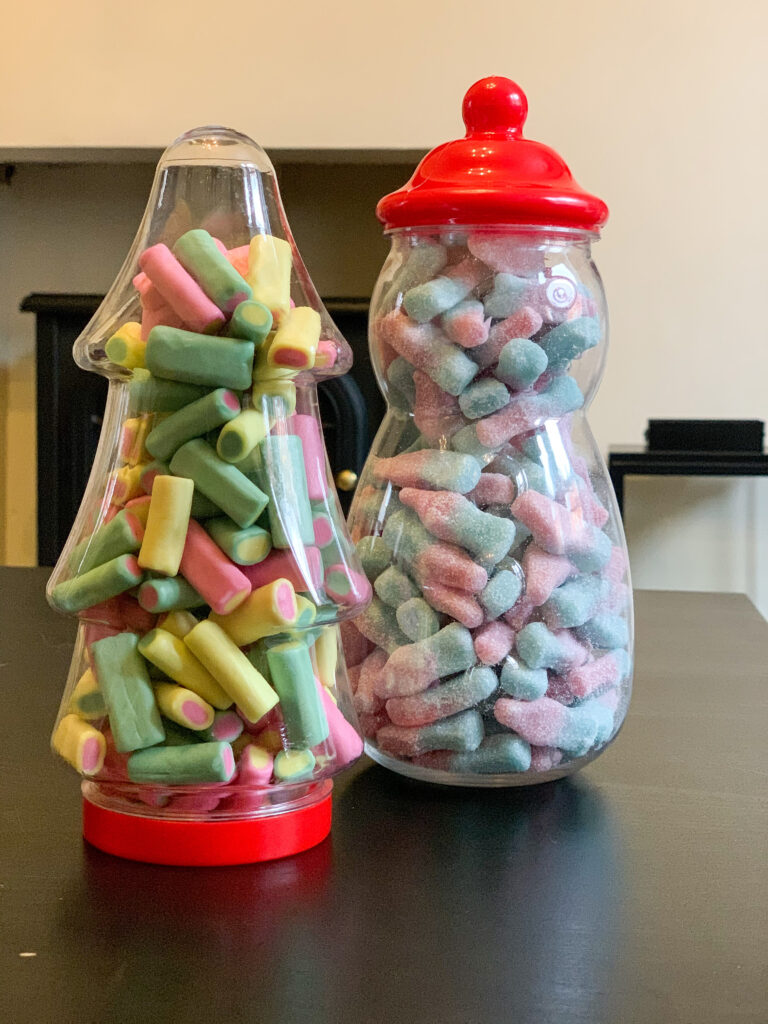 Slightly smaller than the Sweet Snowman the Sweet Christmas Tree still has tons of sweets to offer, coming in at a slightly smaller 500g. Again you can pick what you want to fill it with and it's a great festive shaped container to use year after year for your sweet treats.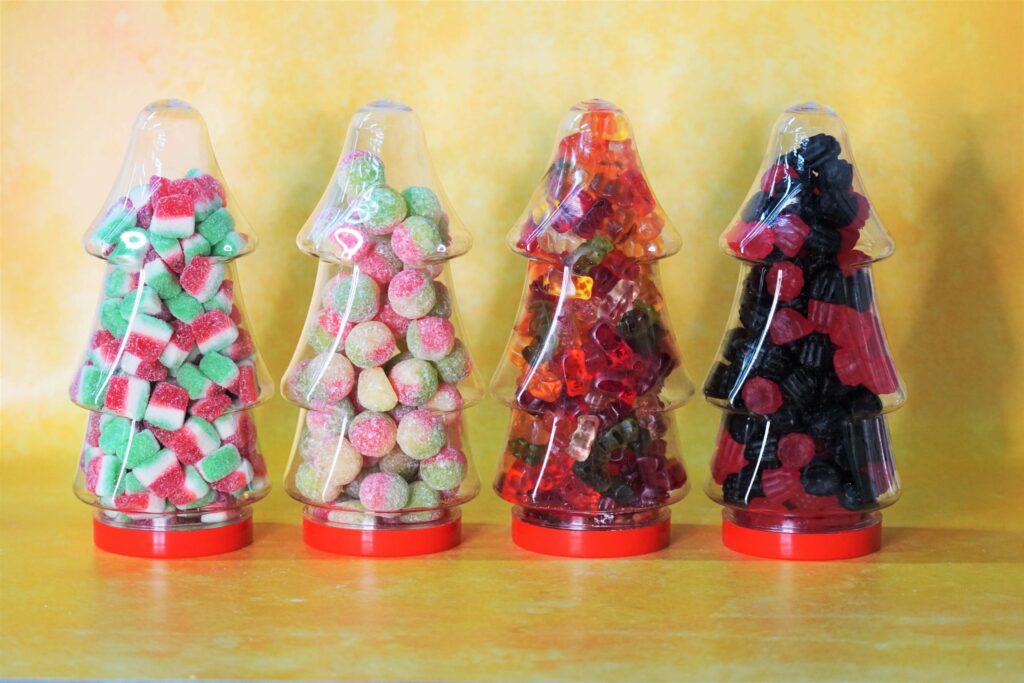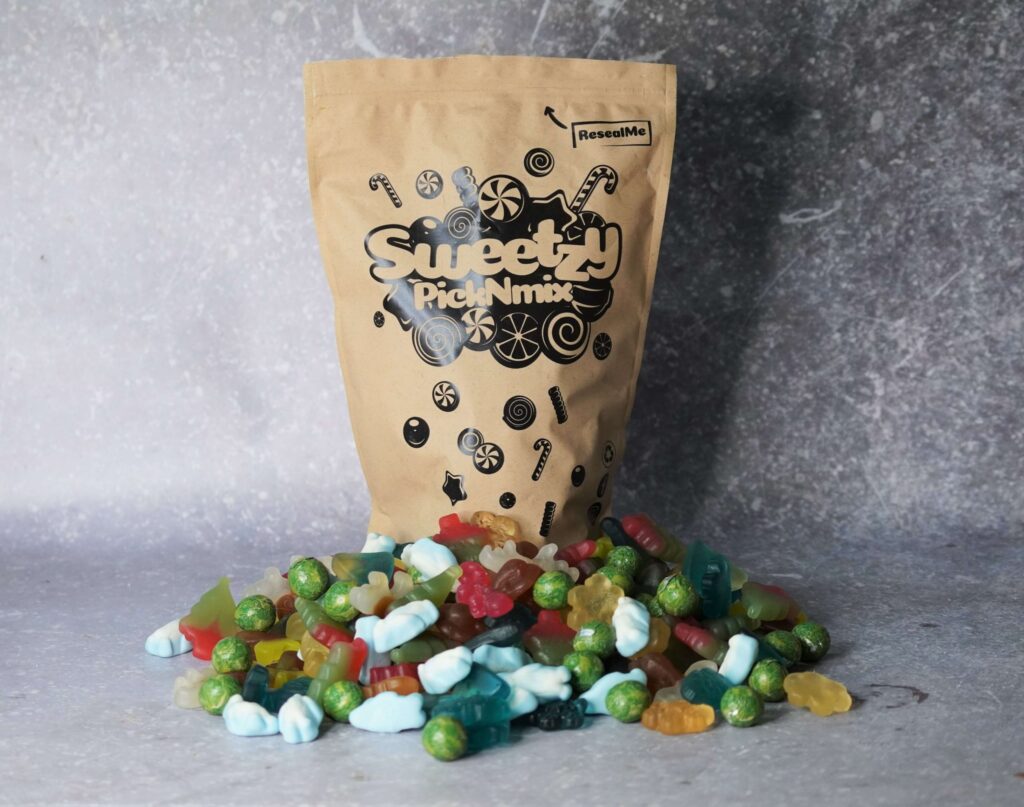 If you simply want to order a huge array of sweets to enjoy over the festive period then ordering their Mixed Pouches is a great idea. They are fully recyclable like all the packaging and are resealable too (no idea why, who reseals packs of sweets…. 😛 ) They have a Christmas themed mix but you don't have to choose this. You can choose anything from the available selection if you use the Build Your Own Pouch product. (It's really fun!)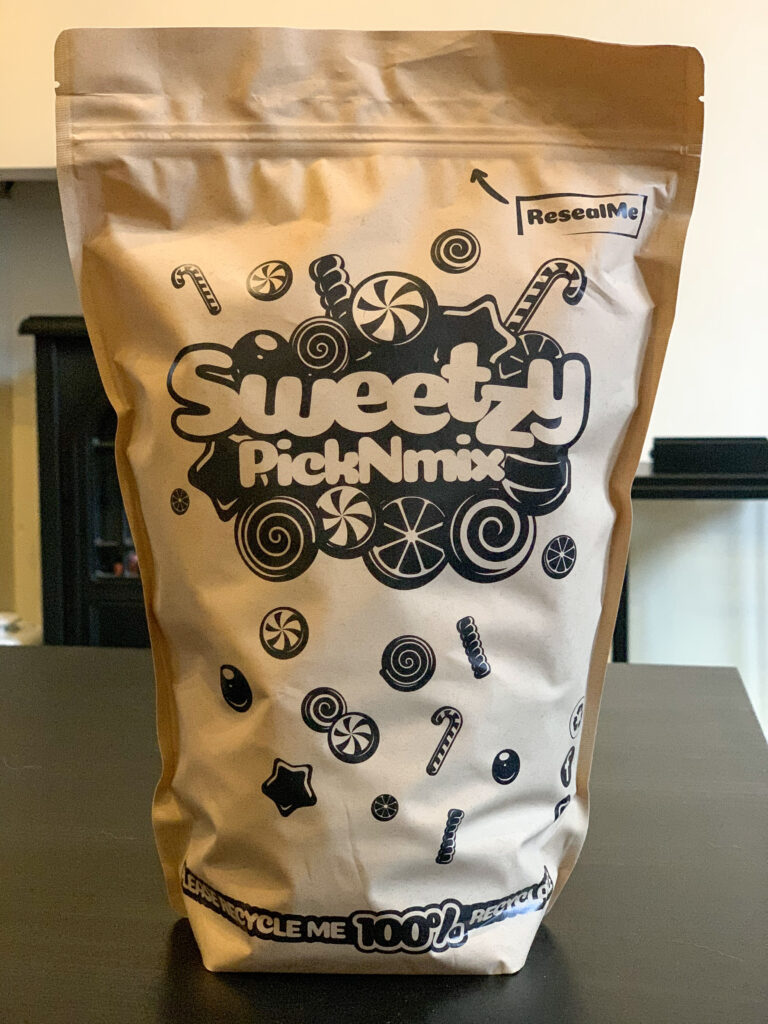 Now that the sweets are covered I wanted to talk a little about their ECO credentials. This is all pretty cool and fascinating but maybe it is just me….
Sweetzy have a Tree Planting Scheme. What's that then? For every order Sweetzy get they plant a tree. Yep a real live growing tree in a real forest. How cool is that. It is all done through a company called Ecologi and Sweetzy have their own page (as do a lot of other companies). This shows you their virtual forest which they have planted so far representing real live trees in the world. Sweetzy forest is huge!! And we're excited to see this grow as orders increase and increase. Do please check this out as I think more companies should do things like this to visualise what they are doing to tackle climate change.