SKIPPY Peanut Butter Magic Cookie Bars
We've joined forces with SKIPPY® to share with you their recipe for Peanut Butter Magic Cookie Bars. If that name doesnt entice you enough to try making these for yourself just look at the picture. Look at it. Look at it again….There you go….
The Magic you ask? You make them…..They disappear! You can fine more recipes on their website.
Ingredients
340g jar SKIPPY® Extra Crunchy Peanut Butter
135g digestive biscuit crumbs
120ml melted unsalted butter
415ml sweetened condensed milk
180g milk or plain chocolate chips
75ml melted milk chocolate (optional)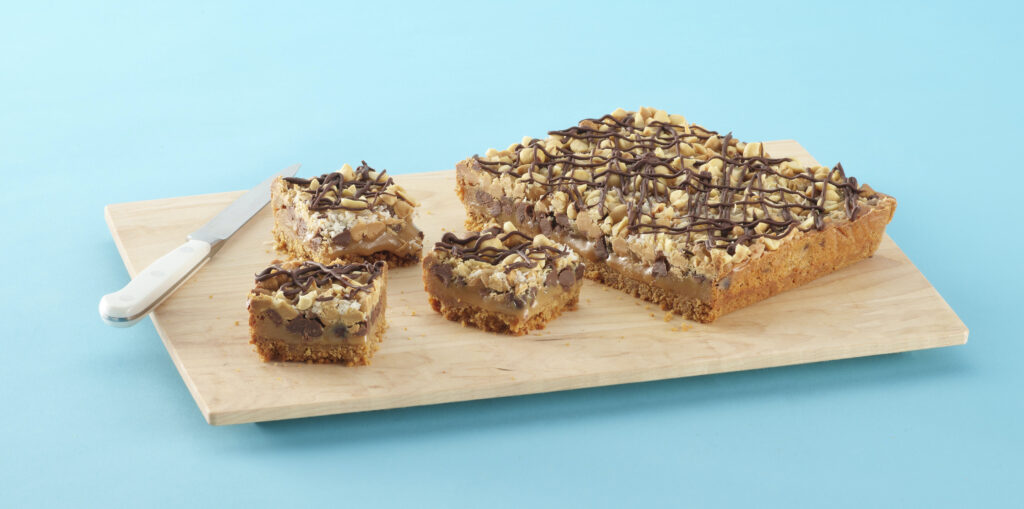 Instructions:
Preheat the oven to 175°C. Spray a 20cm square glass baking dish with oil spray and line with
baking parchment, if desired.
In a small bowl or large glass measuring cup, combine the biscuit crumbs and melted butter.
Pour into the prepared baking dish and press down firmly to form the base of the cookie.
In the same bowl or glass measuring cup you used to mix the base, combine the sweetened
condensed milk with the SKIPPY® peanut butter. Pour evenly over the crust.
Sprinkle chocolate chips over the milk/crunchy peanut butter layer.
Bake for 25-30 minutes or until set. Remove from oven and cool completely. Drizzle with melted
chocolate, if desired. Refrigerate for a couple of hours to help with cutting.
Once chilled remove from refrigerator, let stand for about 10 minutes and cut into bars.