Our third Top Chefs Interviews – Daniel Doherty. Daniel has been executive chef of The Duck & Waffle since 2012 and brings a rich and varied cooking experience to the restaurant in the energy in his team and the flavours of his menu.
Named as one of London's top most influential people in 2014 by the Evening Standard and named as A Rising Star Chef by the Tatler Resturant Awards in 2013, Daniel's latest position at The Duck & Waffle is one which everyone should try and experience, in the form of his creative and inspiring menu choices.
The Duck & Waffle itself is a breathtaking resturant experience. Located on the 40th floor of 110 Bishopgate in the City of London, one of London's tallest buildings, it overlooks most of London's key landmarks, making it a dining experience not to be missed.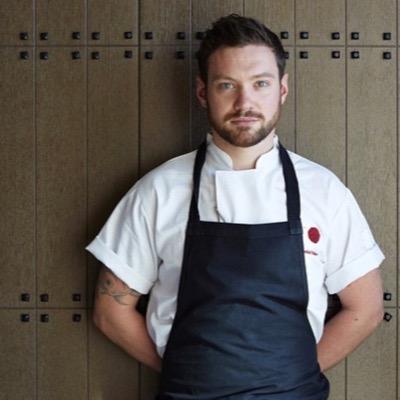 When and from whom did you learn about cooking? Do you have any early memories of something you enjoyed cooking?
I did my apprenticeship the traditional way, but have fond memories of cooking with my mum as a kid. The one that sticks in my head the most is shortbread, it used ingredients we always had so was the one thing I didn't have to nag her to go shopping for!
Where did it all begin? What was your first job in a professional kitchen and how do you think this helped get you where you are today?
I was about 15 and had a job back home in Shrewsbury washing up. Someone didn't turn up for work so I had to help out with some small jobs and then just kind of fell in love with food and cooking I guess.
What is one of your favourite ingredients to use in your dishes and why?
I love preserved things like capers, they add great balance especially when combined with something contrasting like raisins.
What is your favourite dish to cook? Do you have a favourite that you like to eat yourself?
Sunday roast, both to cook and eat. Simply cannot beat it.
What regional dish stands out to you and should represent your region of the UK? What do you think makes dishes in your region unique from others?
Well I'm in London so has to be either Pie & Mash or Jellied eel. Done well, they are amazing.
Have you ever cooked for any celebrities or famous faces?
We get quite a few in at D&W, Will Smith being one of them, but I wouldn't want to name and shame (The Will Smith one was in the papers so I can say that!)
 Do you have any funny or embarrassing kitchen stories to tell?
Plenty. Worst was as a commis I grated butter instead of cheese, and wondered why it was so slippery….
Is there a celebrity chef who inspires you or has inspired you from the beginning of your career? Why does this person inspire you so much?
Being a celebrity has nothing to do with it. There are plenty of chefs that inspire me, but mostly my team at work who I'm with every day.
 Do you have any final advice for someone just starting to cook?
Find a place that suits you, and be prepared to never stop learning. Be loyal and honest at all times.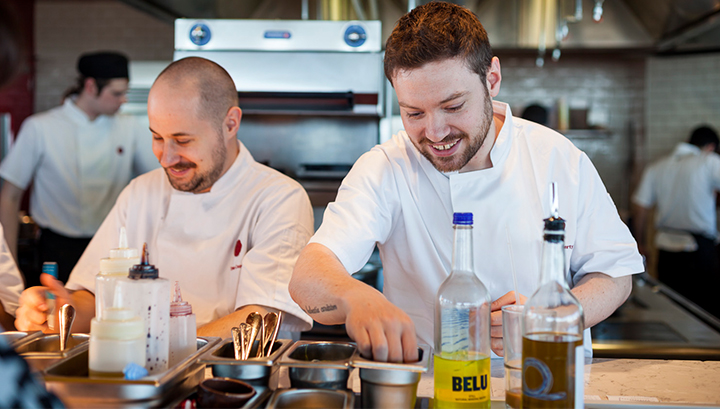 Where you can find Daniel
Website: Duck & Waffle
Twitter: @DanDoherty_
Instagram: https://instagram.com/DanDoherty_