This is a brilliant recipe for a kids birthday cake. Its something I think everyone should be able to make for those emergencies and always goes down a treat!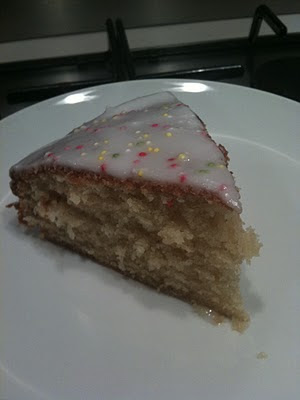 The Ingredients:
210g Caster Sugar
120g Butter
2 Eggs
200g NEILL'S®Flour
110ml Milk
1.5tsp Baking Powder
2tsp Vanilla Essence/Extract
The How-To:
Preheat oven to 180c
Cream the butter and sugar together
Add the eggs one at a time and ensure they are well combined into the mix.
Stir in the vanilla.
In a separate bowl sieve the flour and baking powder together.
Stir the flour into the mix alternating with the milk until all ingredients are combined.
Bake in the centre of the oven for 35-40 mins (insert skewer : if it comes out clean then its cooked)
You're Done!