WoodWick Candles launches new scent – Bakery Cupcake!!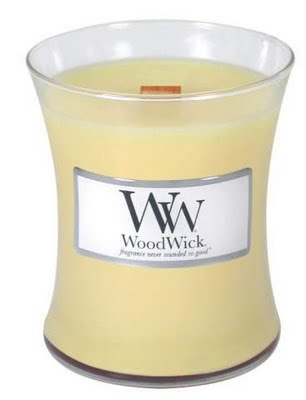 We all know how temptingly delicious the smell of baking cupcakes is…….well a very well know luxury candle brand has captured this smell in their new Bakery Cupcake candle scent!
Woodwick candles are a unique range of candles which www.woodwickcandleshop.co.uk has made available to the UK market via their website from 2008. I myself have enjoyed these candles for years before this but having to venture into many gift shops in search of these illusive candles. Now they can all be easily ordered online. **This website is only for our UK readers at the moment**
So what makes these candles different from every other candle you have owned?
The first and most amazing feature of these candles can be found in the name itself 'Wood' 'Wick'….yes that's right the wicks are made out of wood. Well this has two plus points, the biggest is the fact that when it burns it crackles like an open fire. This is so relaxing to just lie and listen to while reading or just chilling out. The second huge plus point of the wood wick is the slow burning. The 10oz candles, which I consider small, burn for 100 hours! Similar candles I own of this size burn down within a few hours. The 22oz candles burn for about 180 hours. Woodwicks slow burning design means that even the smallest candles last for ages.
The design of these candles combined with the wood wick means that they have a clean burn with no smoke and that they burn down evenly rather than burning a tunnel down the inside of the candle like many do.
The 10oz candles are priced at £13.99 and the 22oz candles are £19.99. This might seem expensive for a candle but the length of burn time you get from these is truly extraordinary!
The customer service at www.woodwickcandleshop.co.uk is exceptional and they tend to your order in a very personal and efficient way.
I love the new loyalty rewards programme they now offer too. Excellent if you are a returning customer.
These Bakery Cupcake candles take pride of place in the kitchen at BakingBar. So it always smells like I have something baking in the oven.