Happy 4th July!! – Independence Day Cake
BakingBar wishes all our American readers a very Happy 4th of July! For this celebration we wrote a very special Independence Day cake recipe!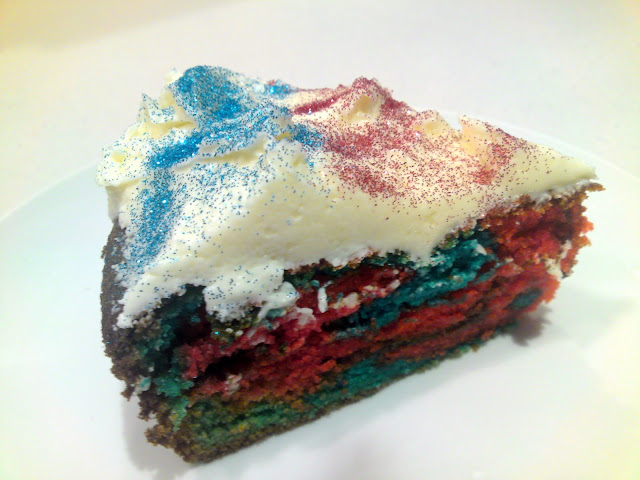 The Ingredients: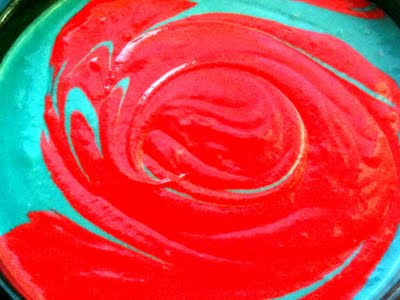 Cake:
230g NEILL'S®Plain Flour
120g Butter
220ml Milk
200g Caster Sugar
2 Eggs
2 tsp Baking Powder
Red Food Colouring
Blue Food Colouring
2 tsp Vanilla Extract/Essence
0.5tsp Salt
Frosting:
225g of Icing Sugar
55g of Butter
1tsp Vanilla
The How-To:
Preheat oven to 175c
Cream the butter and sugar together
Beat in the eggs
Beat in the vanilla
Sieve the flour, baking powder and salt together
Stir the flour mix into the butter mix alternating with the milk until all ingredients are combined
Now split the mixture into two different bowls, add a little red food colouring to one and some blue to the other.
Add the blue mixture into the lined cake tin first and then drop tablespoons of the red mixture on top.
Use a knife to swirl the mixtures together, do not stir too much.
Bake in the centre of the oven for 35 mins or until a skewer inserted comes out clean.
Now we need to make the frosting
Cream the butter in a bowl for aprox 5 mins until light and creamy.
Mix in the vanilla
Mix in the icing sugar until combined.
Finally whip the frosting for aprox 2 mins on high speed until light and fluffy.
When the cake has cooled spread the frosting onto the cake using a spatula or pipe on.
You're Done!