This is an excellent modern adaption to a very traditional recipe for French Toast. Why not combine French Toast with American Pancakes? Absolutely no reason, that's why we have.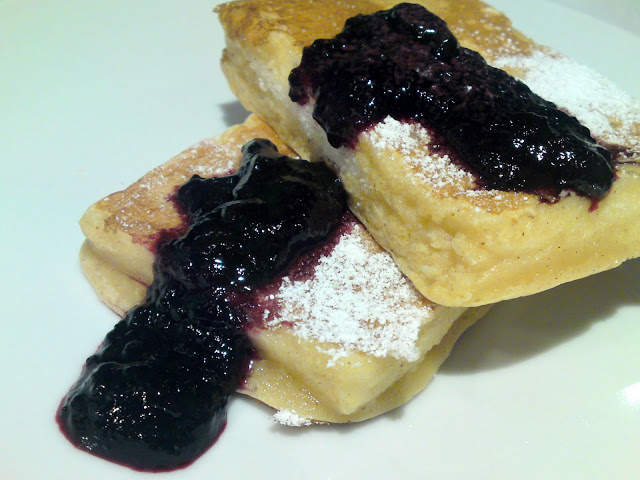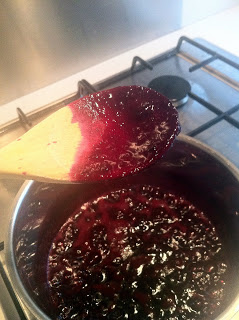 The Ingredients:
The Pancake French Toast:
160g NEILL'S® Plain Flour
300ml Milk
4tbsp Brown Sugar
2tbsp Vegetable Oil
2tsp Baking Powder
2tsp Vanilla Extract
3tsp Ground Cinnamon
4 Eggs
0.5tsp Salt
Blueberry Sauce:
200g Fresh Blueberries
300ml Water
100g Caster Sugar
Half of 1 Lemon
How-To:
Beat the eggs, milk, oil, salt, vanilla extract and brown sugar together in a large bowl until well combined.
In a separate bowl sieve the flour, baking powder, salt, and cinnamon together.
Make a well in the centre of the flour and pour in the liquid.
Stir until well combined. Whisk if necessary to remove any large lumps.
This recipe uses about 10 slices of thick bread. If you wish to make less you can keep some of the pancake mixture to make pancakes the next day.
Cut the crusts off the bread to make neat edges if you wish. This is not necessary.
Dip the bread in the batter and place in a preheated heavy pan on a low-medium heat. These cook very quickly so ensure they don't burn.
Remove and place on some kitchen paper to absorb any excess oil.
Now we need to make the delicious blueberry sauce to go with the pancake french toast.
Place the blueberries and 100ml of the water in a saucepan. Crush using a potato masher or fork.
Bring to the boil on a medium heat reducing to a low simmer for 12 mins. You will really see the blueberry colour come out at this stage.
Remove the blueberries and juice from the bowl and pass through a fine sieve to remove the skin and seeds.
Now that we are left with the juice set this aside.
Peel two strips of lemon zest (potato peeler is good to use) and add this into a clean saucepan and add the remaining 200ml of the water and 100g of Caster Sugar.
Return to a medium heat and boil for a further 12 minutes.This will thicken slightly
Remove from the heat and stir in the blueberry juice and a squeeze of lemon juice.
Stir well and allow to cool (will be very warm!).
Pour over your Pancake French Toast and serve!
You're Done