Christmas Gift Guide 2012
The design coloured knives add a modern twist in that the
actual knives blades are vibrantly coloured, non-stick and hard wearing. This
range of knives are a cheaper alternatives suitable for those starting off
experimenting in the kitchen but still want a superior set of knives to give
them 'the cutting edge'.
Taylors Eye Witness knives are available from many retailers.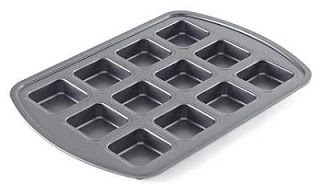 The Pampered Chef has quickly become known as one of the
most trusted and reliable cookware companies. We have selected two of their key
products from their many quality items as our recommended Christmas gift ideas
this year. These are the Brownie Pan and the Pizza Stone. The heavy and
superior non-stick aluminized steel of the brownie pan means that the brownies
are evenly baked and more importantly the brownie pan makes individual brownies
so say goodbye to having to neatly cut your brownies again. This pan makes
perfectly square and identical brownies every time. The second item is the
medium sizes pizza stone with handles. Any Italian cook will tell you how
invaluable pizza stones are in the kitchen. They make beautiful thin and crispy
pizzas by quickly absorbing moisture and are also perfect for cooking pastry
and even bread! This is a brilliant gift idea as the recipient will get
hundreds of uses out of it. The brownie pan can be bought from the UK store here or US store here. The pizza stone can be bought from the UK store here or US store here.