We all remember chewy oatmeal cookies with milk when we were children. I personally remember two different types of oatmeal cookies growing up, soft chewy ones and crispy 'shortbread like' cookies dusted in sugar. This recipe is for the chewy version but don't worry, we're working on the 'shortbread like' version too as we want this as much as you do.
The recipe is extremely simple and you can knock it together in a matter of minutes. They key is to have your ingredients ready and at room temperature so they mix together easier. For best results we recommend you using rolled oats, these are traditional oats and available in all large supermarkets. They look like large flat flakes.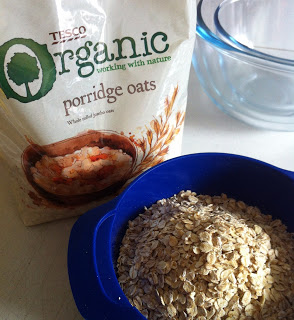 The Ingredients:
245g Rolled Oats
125g NEILL'S® Plain Flour
220g Soft Brown Sugar
225g Butter
0.5tsp Bicarbonate Soda
1tsp Water
1 Egg
Recommended Equipment:
Food Mixer (Recommended Bosch MUM46A1) with dough hooks attachment.
Silpat Non Stick Baking Sheet
Joseph Joseph Nest9 Bowls
Preheat oven to 190c.
Add the oats, flour and brown sugar to the mixing bowl. Mix these together with your hands, rubbing the brown sugar throughout the mixture. If you try and do this with a spoon or a mixer the brown sugar tends to clump together and not mix in well. Once you have a sand like texture you know you're ready to move on to the next step.
Beat in the butter using the dough hooks attachment for your mixer. If you don't have this attachment or are not using a mixer use a large wooden spoon.
In a small dish mix the 0.5tsp bicarbonate soda with the 1tsp of water.
Spoon the cookie dough onto a non stick baking tray or non stick sheet. We recommend 4 x 1tbsp spoonfuls per batch as they do expand a bit. Do this at least for the first batch to gauge how much your cookies are expanding while cooking.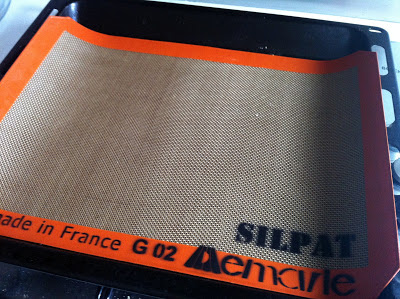 Bake in the centre of the oven for 12-15 mins.
Leave the cookies on the baking sheet for 2-3 mins before attempting to lift them off using a spatula. Place on a cooling rack to cool completely before storing in an air-tight container.
For a treat, try drizzling your cookies with dark chocolate!
You're Done!