Chill with Pineapple, Coconut and Lime Ice Lollies
This year Mark and Spencer have released a wonderful new range of Ice Lollies and Ice Creams. Perfect for this warm weather we are getting at the moment. At points I have thought I was melting!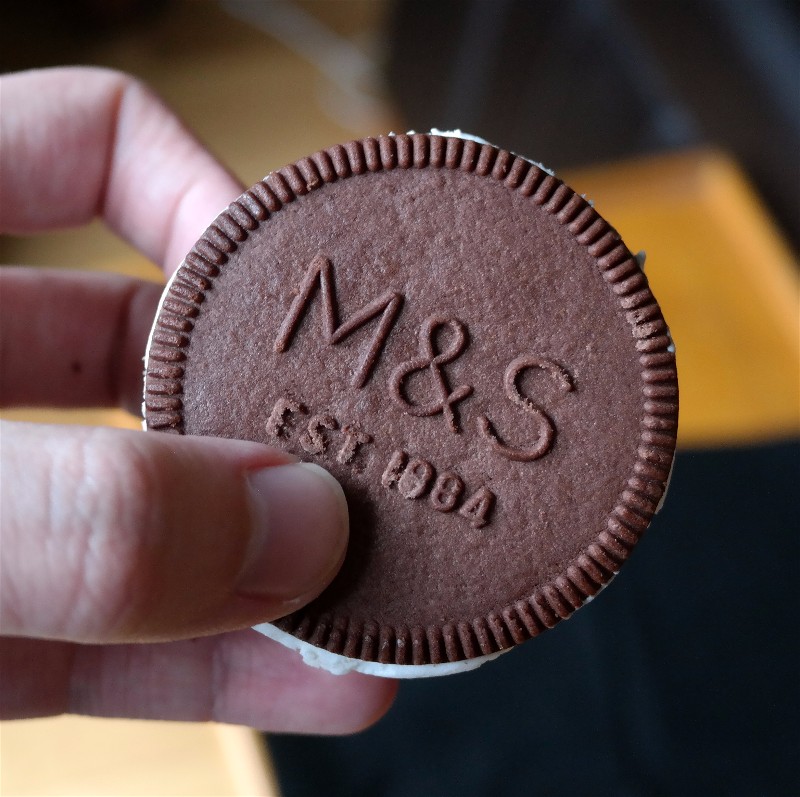 Nothing is nicer and more refreshing than enjoying a delicious Ice Lolly or Ice Cream on a warm summer day. Marks and Spencer have thought of some wonderful flavour combinations which will have your mouth watering.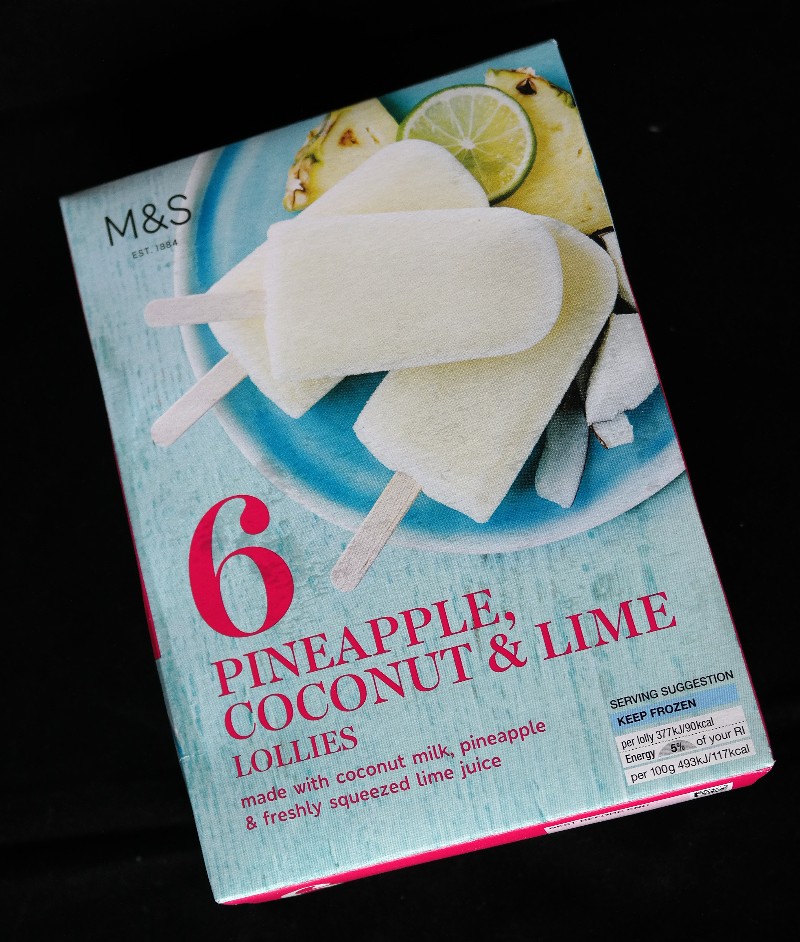 We'll start with my favourite, an the variety listed in the title of this post. Pineapple, Coconut & Lime flavour. Does that have your mouth watering already? This is an absolutly fantastic flavour, very refreshing and the lime is not at all overpowering. Chill with Pineapple, Coconut and Lime Ice Lollies this summer!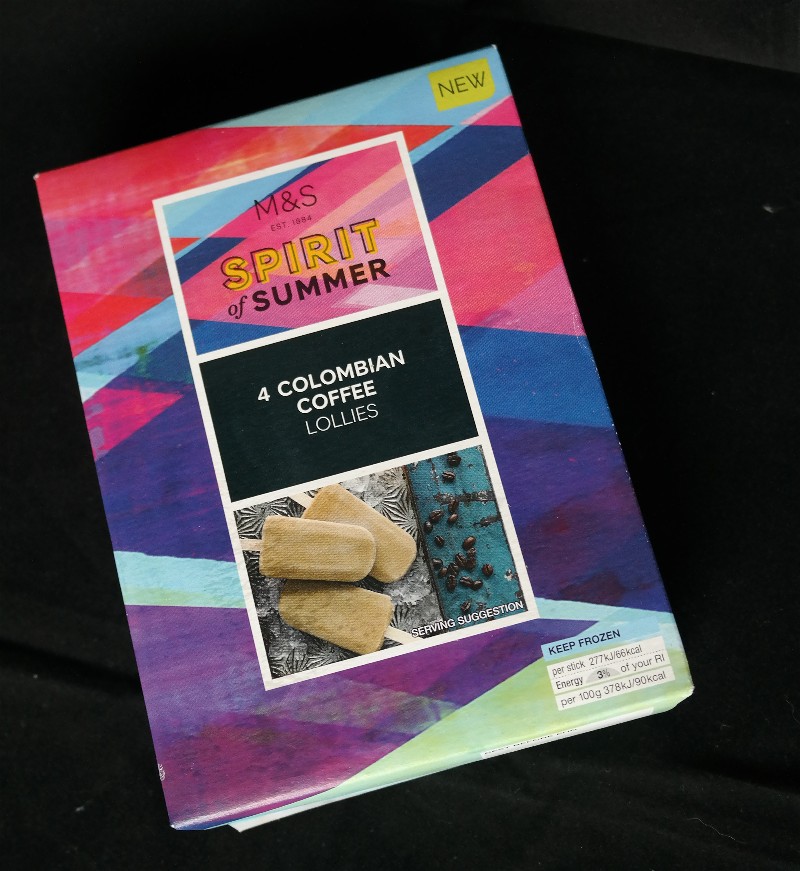 The second Ice Lolly in our selection from Marks and Spencer is Colombian Coffee. Yep, coffee. What a strange flavour you might think. But with the increase in popularity with iced coffee drinks it comes as no surprise. This flavour works wonderfully. Not only is it incredibly tasty the flavour of coffee goes perfectly in an ice form. A great surprise!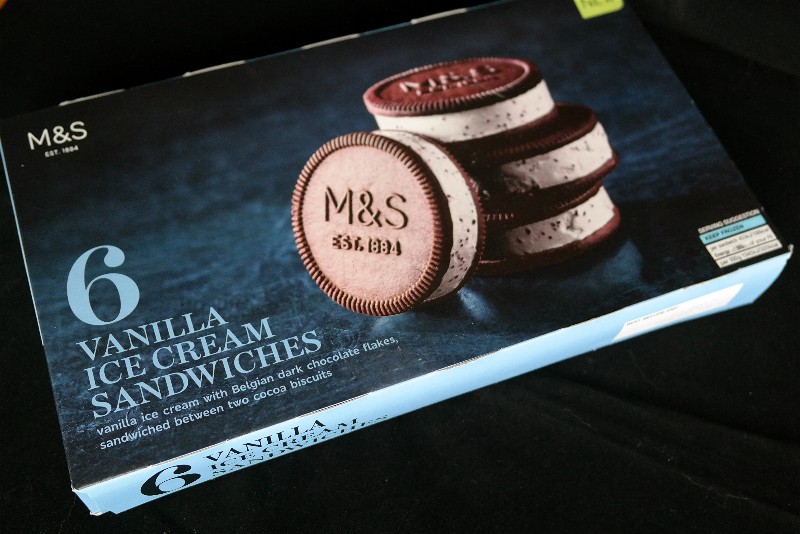 I have very fond memories of enjoying Vanilla Ice Cream Sandwiches in my grandmothers garden when on school summer holidays. It was always a highlight of the summer. They seemed endless. I was delighted when I spotted Marks and Spencer had released their own version of the Ice Cream Sandwich. Delicious vanilla ice cream with Belgian chocolate flakes sandwiched between wonderfully soft cocoa biscuits. Who could want more from an Ice Cream Sandwich!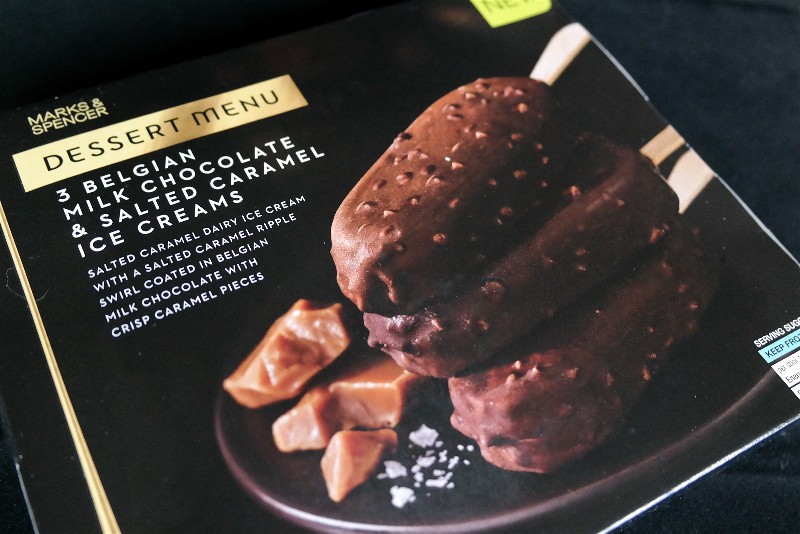 Salted Caramel seems to be a highlight of 2015 and 2016. We've seen so many products with this flavour combination. So it wasn't a huge surprise to see an ice lolly too. But we were so pleasantly surprised by the Belgian Milk Chocolate & Salted Caramel Ice Creams. The fact you only get three in the box is the only disappointing fact about them. haha.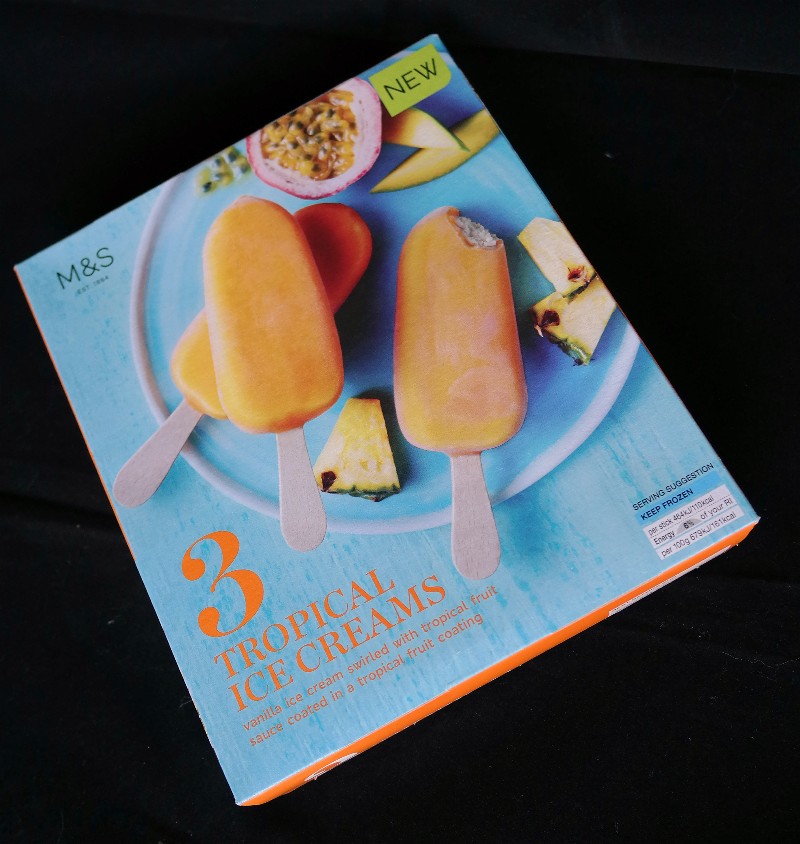 Time for something a bit tropical! Tropical Ice Creams are next on the list. Vanilla ice cream swirled with tropical fruit sauce coated in a tropical fruit coating. Mouth watering yet?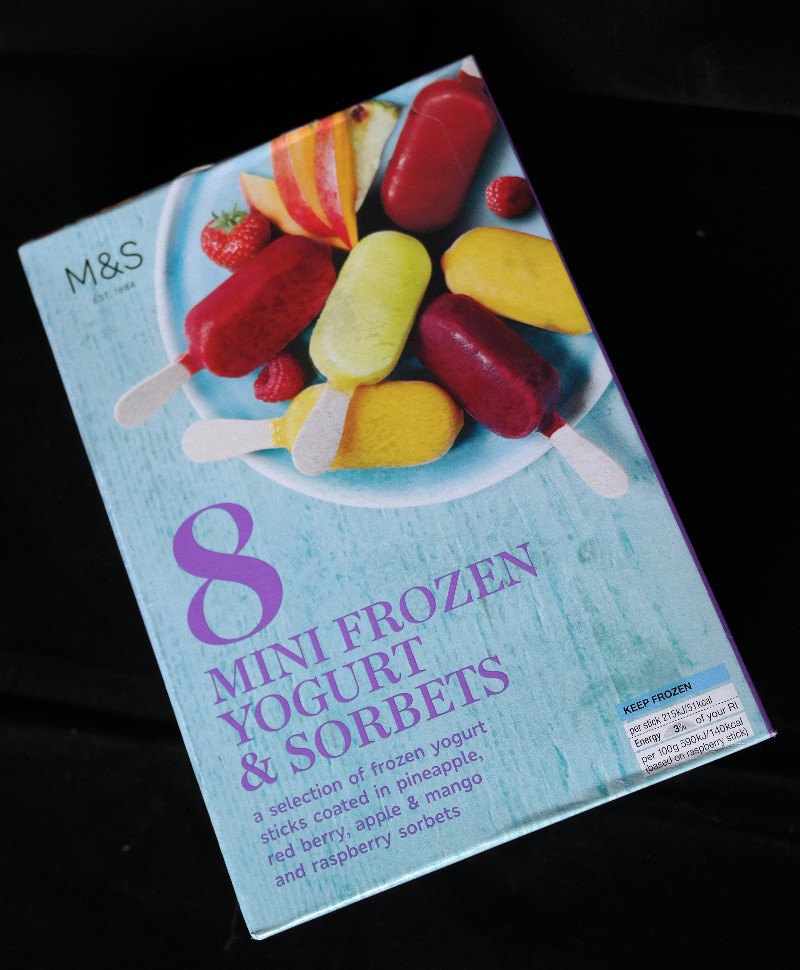 Last but not least are some terribly cute Mini Frozen Yoghurt & Sorbets. These are a box of 8 mini ice lollies. A selection of frozen yoghurt sticks coated in pineapple, red berry, apple & mango and raspberry sorbets. Refreshing!