Chocolate Club from Montezumas
Sounds like a great club to be in right?! We're all for joining chocolate clubs. This club from Montezumas chocolate is easy to be a member of, in fact it comes straight through your letter box onto your doormat.

The concept is simple, Montezumas send out a great package of chocolate every month, in a suitably nifty box that should slip through your letterbox, leaving you to sit back and enjoy the experience. Chocolate through your letterbox every month. Sounds like something we could certainly get use to.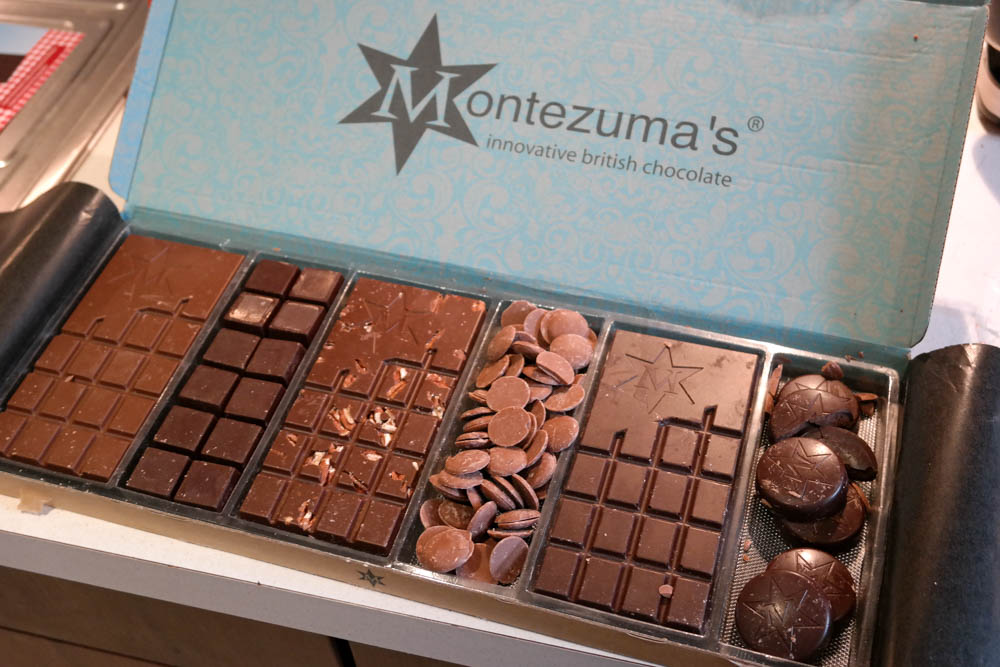 So whats in the box?
I believe that each box is themed. At least the two boxes we have got so far have been themed. The first was appropriately Great British Bake Off themed and the second Halloween themed. For just £20 a month this box is actually a bargain for the amount of chocolate you get inside. Each box we have got so far has had three large bars of chocolate and three sets of chocolate treats (such as truffles or other chocolates). So when you add all those things up the box is excellent value. Plus the chocolate is amazing.
So we're going to show you what was in two of the boxes we have got so far.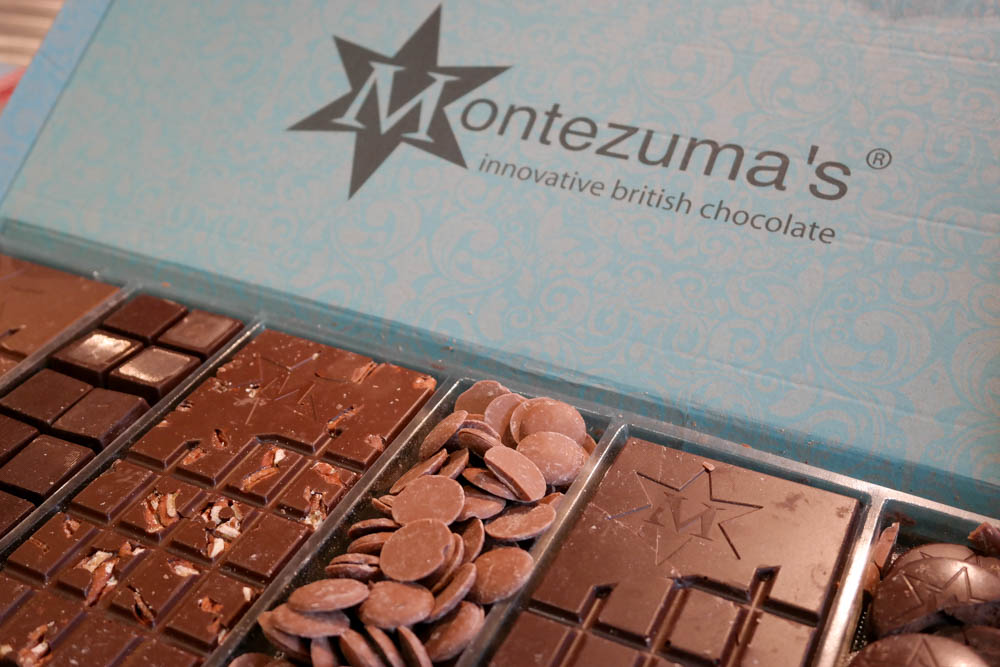 The September Box – The Great Monty's Bake Off
Dark Chocolate Cherry Bakewell Truffles
Milk Chocolate Caramel Bar
Ugandan Milk Chocolate Buttons
54% Milk Chocolate Salted Pecan Bar
Dark Chocolate Coffee & Hazelnut Dollops
Dark Chocolate & Orange Bar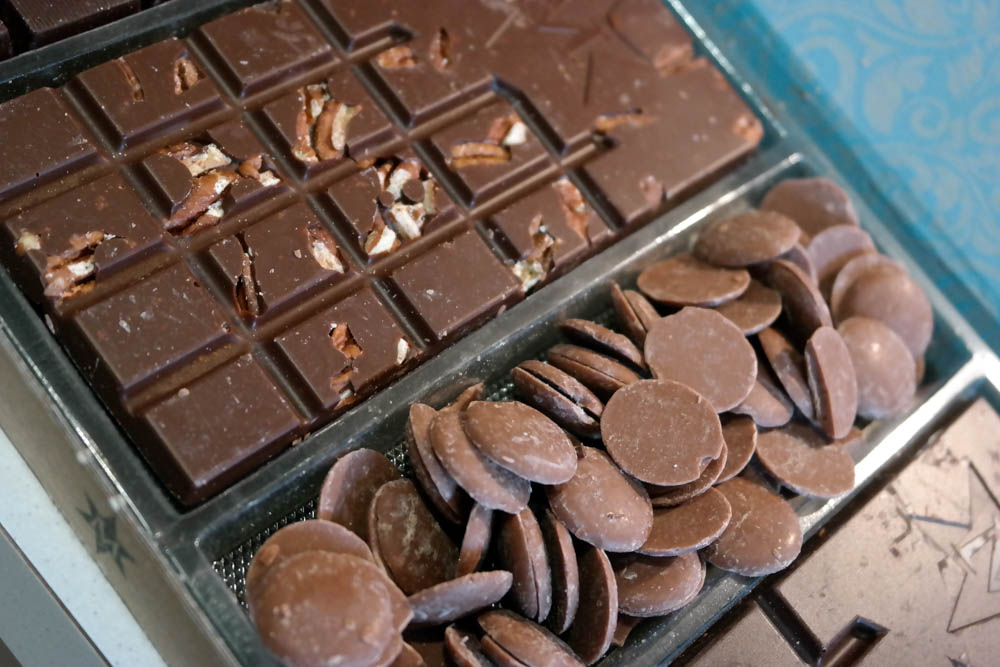 The October Box – Spooky Halloween Treats
White Chocolate Strawberry & Champagne Truffles
Milk Chocolate Coffee & Nutmeg Bar
Dark Chocolate Halloween Treats
Milk Chocolate Toffee Apple Bar
Dark Chocolate & Almond Praline Truffles
Dark Chocolate & Biscuit Bar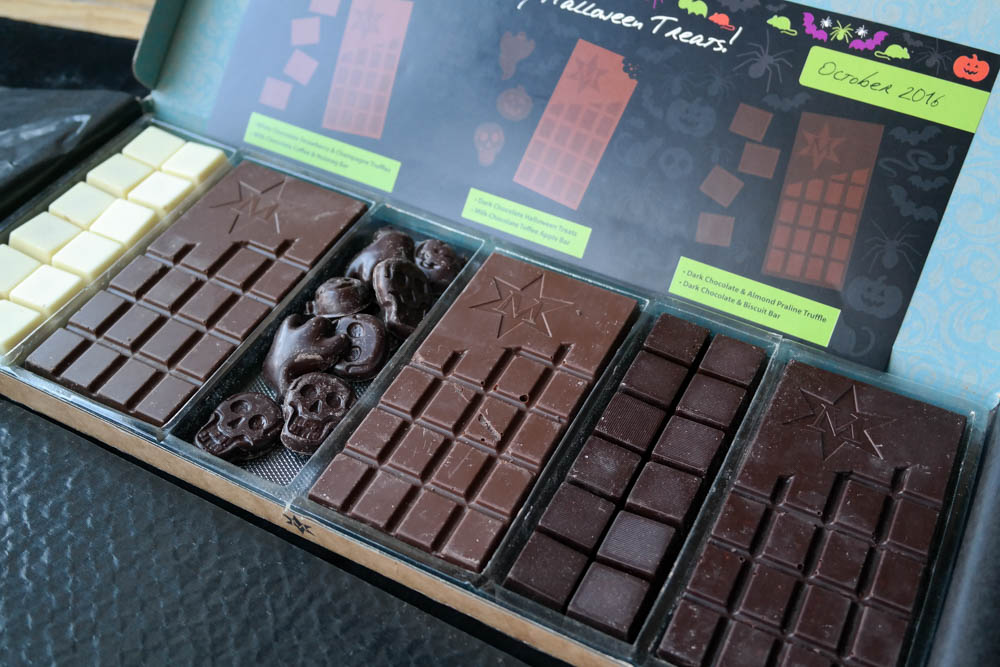 You'll see the you really do get a large and varied selection in each box. We've been nibbling away at each box and they last over a week in our house. It is far better getting a selection of different chocolate treats instead of a huge bar of the same chocolate. We really do love these Chocolate Club boxes and look forward to seeing what treats are in them in the future.