Nest Cam IQ – State of the art Smart
A few months ago we had a Nest Smart Learning Thermostat installed by Ecoheating.Services in our new home.  Spoiler alert…We were not disappointed. We wrote a review of our experience. Then earlier this month since we were so amazed at how good the Nest Smart Learning Thermostat was we were asked if we wanted to try out the Nest Protect in our kitchen. I have to admit I had not heard of this product available from Nest before so I was intrigued. Nest Protect – The Smart Smoke and CO Alarm is as the title suggests a smoke alarm which packs a lot more intelligence than your bog standard chirping annoying white thing on your ceiling.
Nest has become one of our favourite brands and a brand we truly believe in. The development team behind all of the products clearly listen to what the customer wants and with every new generation of device comes huge improvements and in a lot of cases leaps in technology. This brings us on to the Nest Cam IQ. As Nest themselves state it knows a person from a thing. Its a camera but it packs a huge huge amount of technology behind its lens.
Nest Cam IQ – State of the art Smart
The Nest Cam IQ is just packed with features. But essentially it is just a great indoor security camera. It is a smart and connected device so needless to say its connected to your Wifi. This means you can tune into your camera whether you're in the other room or another country. All seamlessly connected via your smartphone, tablet or web browser.
The thing we love the most about the camera is how crystal clear the image is. This can also be toggled between degrees of quality depending on how good your wifi connection is. If you know you're wifi is a but touch and go you can toggle the quality to a more suitable level. But when set to maximum quality the image is stunning quality. It is capable of 1080p HD.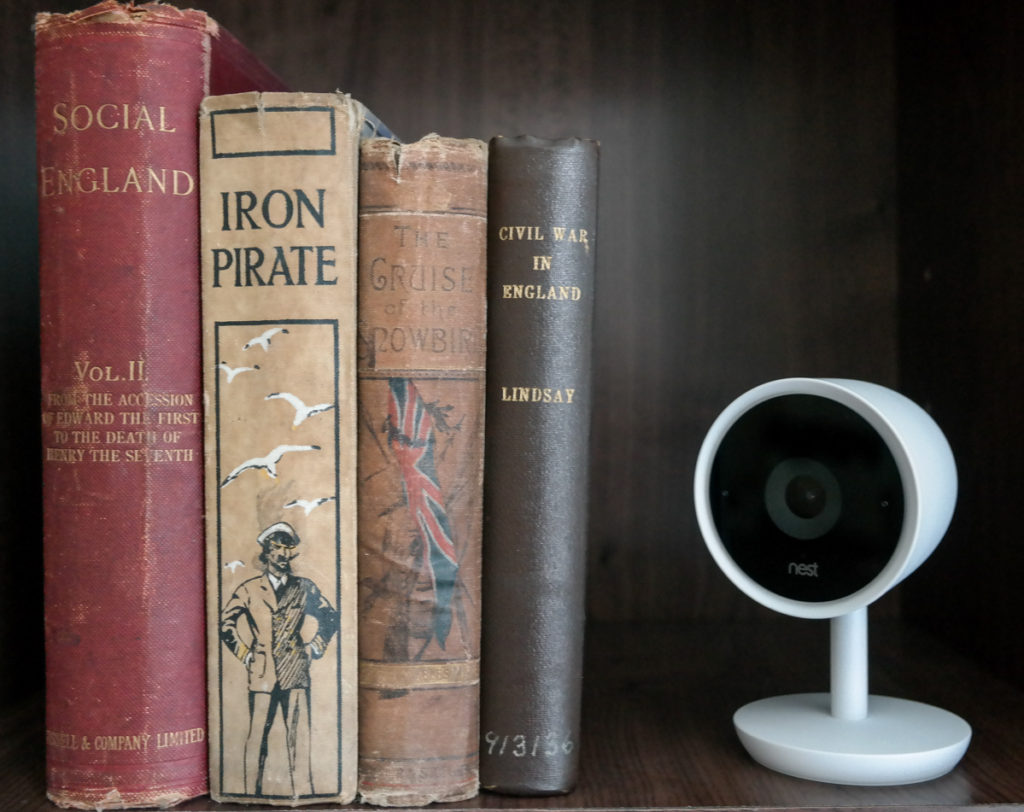 Whats behind the lens?
Behind the little (and incredibly cute) lens is a lot of processing power, enough in fact that the camera can tell the difference between a person and a thing. So the camera isn't going to follow your cat and dog around the living room all day but instead takes more of an interest in people. If you add the monthly subscription of Nest Aware to your Nest account along with a host of other benefits including 10 or 30 day video history you also get face recognition. This is a massive and recent step forward in affordable technology so its amazing that Nest was able to build this into their latest indoor camera!
Alternative Uses
Although the Nest Cam IQ is designed for an indoor camera we have positioned ours at the window beside our front door and it works perfectly well through the glass. It does not really affect the image quality unless there is a lot of glare from the sun. Another amazing feature of the Nest Cam IQ is that it also pacts night vision technology. Wow! I know! Amazing right! In an indoor situation this works amazingly well and you can see in a pitch dark room. Because of the night vision reflecting off the glass it does not fare too well through a window. However we can't mark it down for this as its common sense and it wasn't designed for that. We're soon to get a proper Nest Cam Outdoor which will solve our front door problems.
What else?
When you thought that was all, there is always more with Nest. The camera also allows you to tune into the sound. So you can communicate through the camera. So if you spot your dog walker come in and want to talk with them you can! If you spot your dog up to no good you can also give them a telling off. You can toggle this on and off in the settings of the Nest app. We don't use that function that often so I normally keep it turned off. But it is useful to know it is there. On a more serious note in the worst case scenario that the Nest Cam IQ notifies you of an intruder in your house you can use the crystal clear microphone and speaker to hear everything they are saying and notify them the police are on their way.
Can you imagine how much that would terrify a burglar!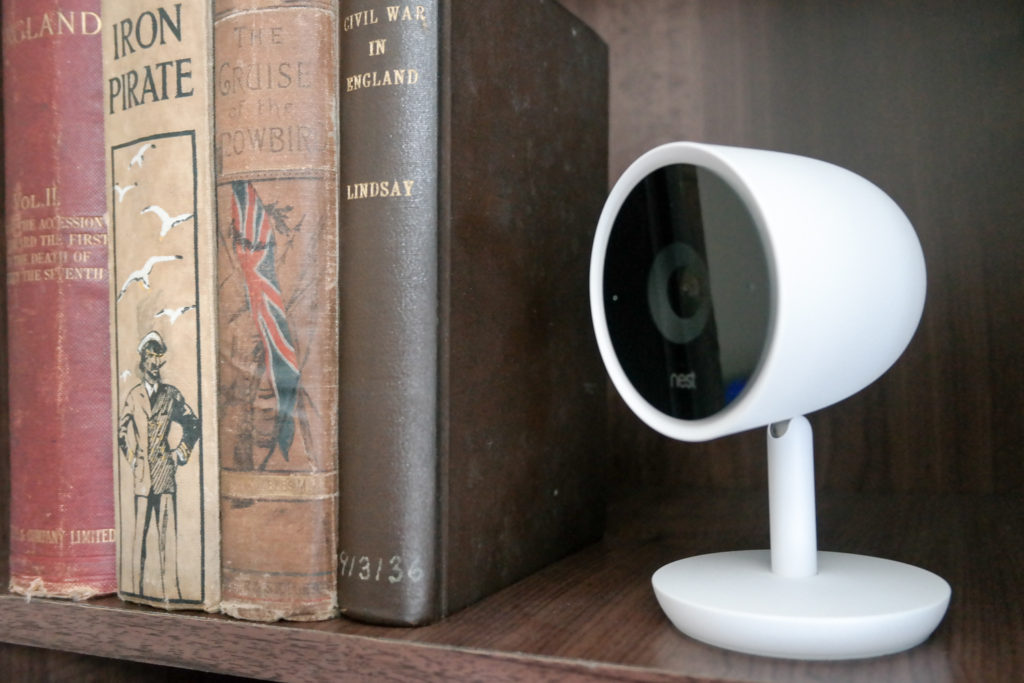 The App
The app itself is wonderfully designed. It is the same app which the Nest Smart Learning Thermostat and Nest Protect both use. So it is a good central point to control everything Nest in your home. One app instead of three, you gotta love that!