Celebrate Easter with some new types of Hot Cross Buns from Marks and Spencer
With Easter comes all sorts of goodies including Hot Cross Buns. Now we know that lots of people, our friends included don't particularly like traditional hot cross buns. Raisins etc etc. But that is ok. There are tons of alternatives out there now.
Marks and Spencer were wonderful enough to send me a selection of their range to try out. So this is what we thought. Very excited to share the range with you!
We'll start with our favourite from Marks and Spencer this year. A flavour which has been really prevalent in a lot of products over the past 2 years, salted caramel. There is good reason for that too. It is frigging delicious! These Salted Caramel and Chocolate Hot Cross Buns are studded with Belgium chocolate chips, salted caramel fudge and toffee pieces. These are sweet but absolutly perfect with a cup of tea.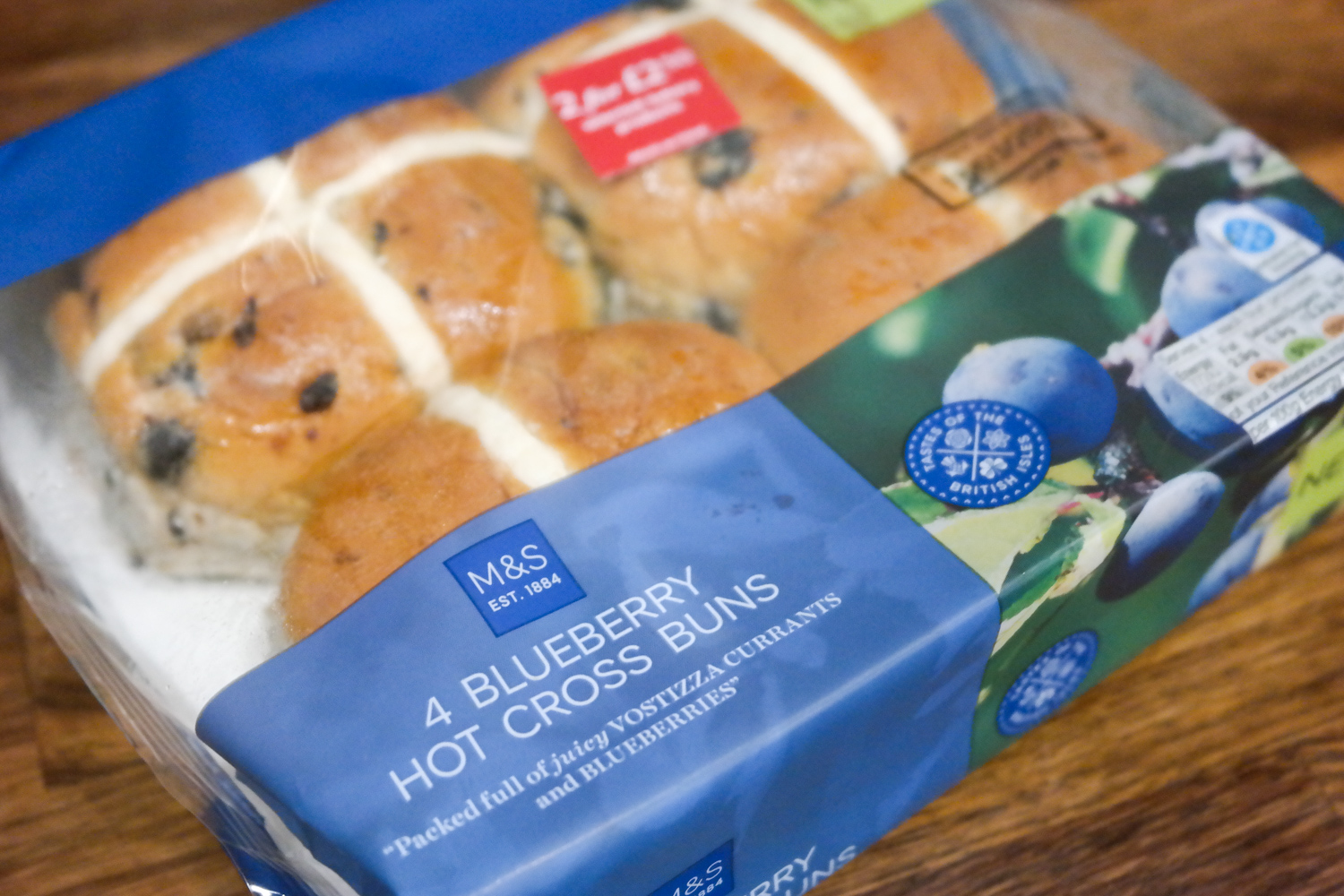 Our next favourites were the Blueberry Hot Cross Buns. More in line with the traditional hot cross buns these are jam packed with blueberries rather than raisins. Who doesn't like blueberry anything. Toast these for the ultimate blueberry indulgence.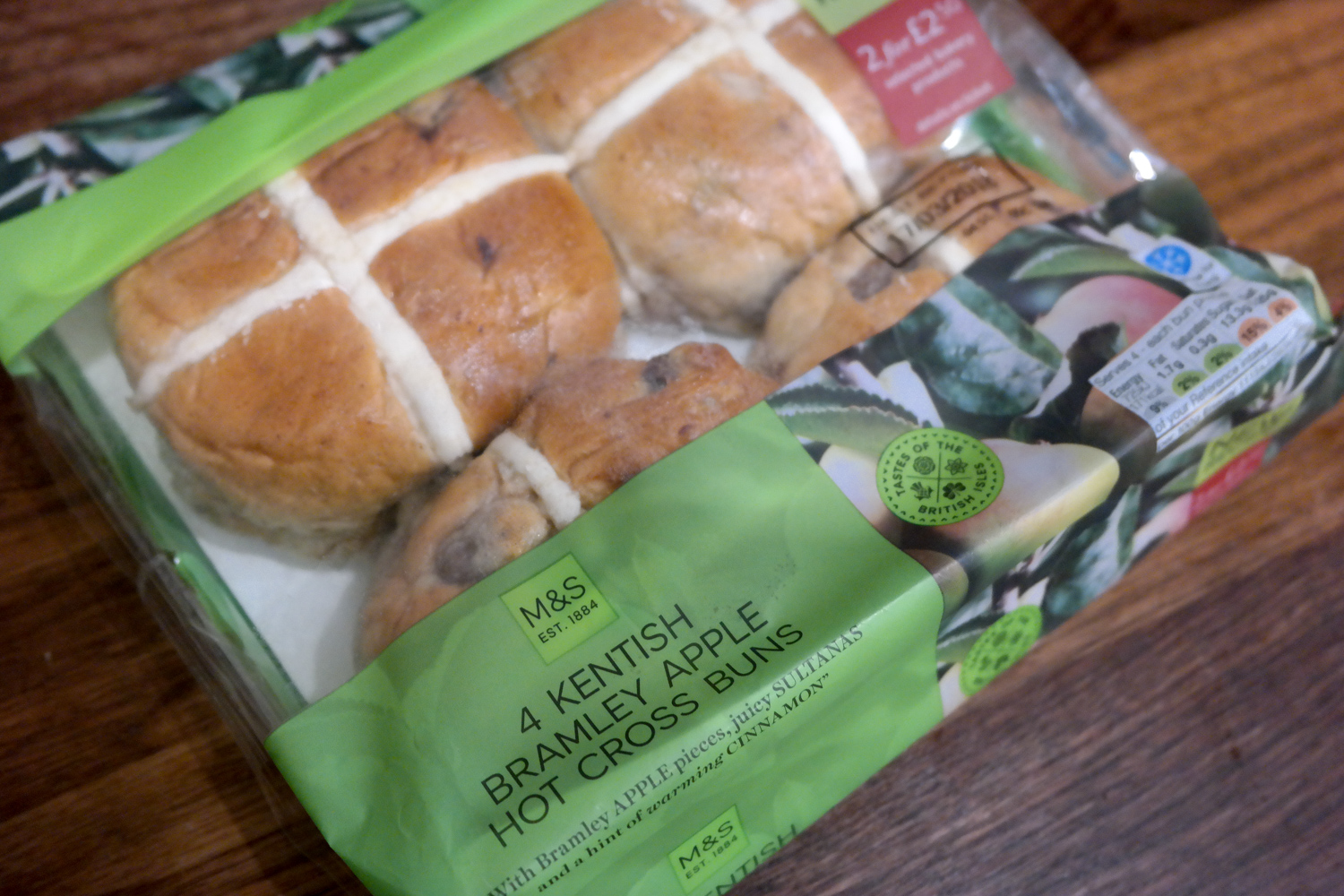 The Kentish Brambly Apple Hot Cross Buns are deliciously sweet with the addition of plenty of apple pieces with a hint of warming cinnamon. Toast these too for an increase in flavour especially from the cinnamon. Great with a touch of butter and a cup of tea.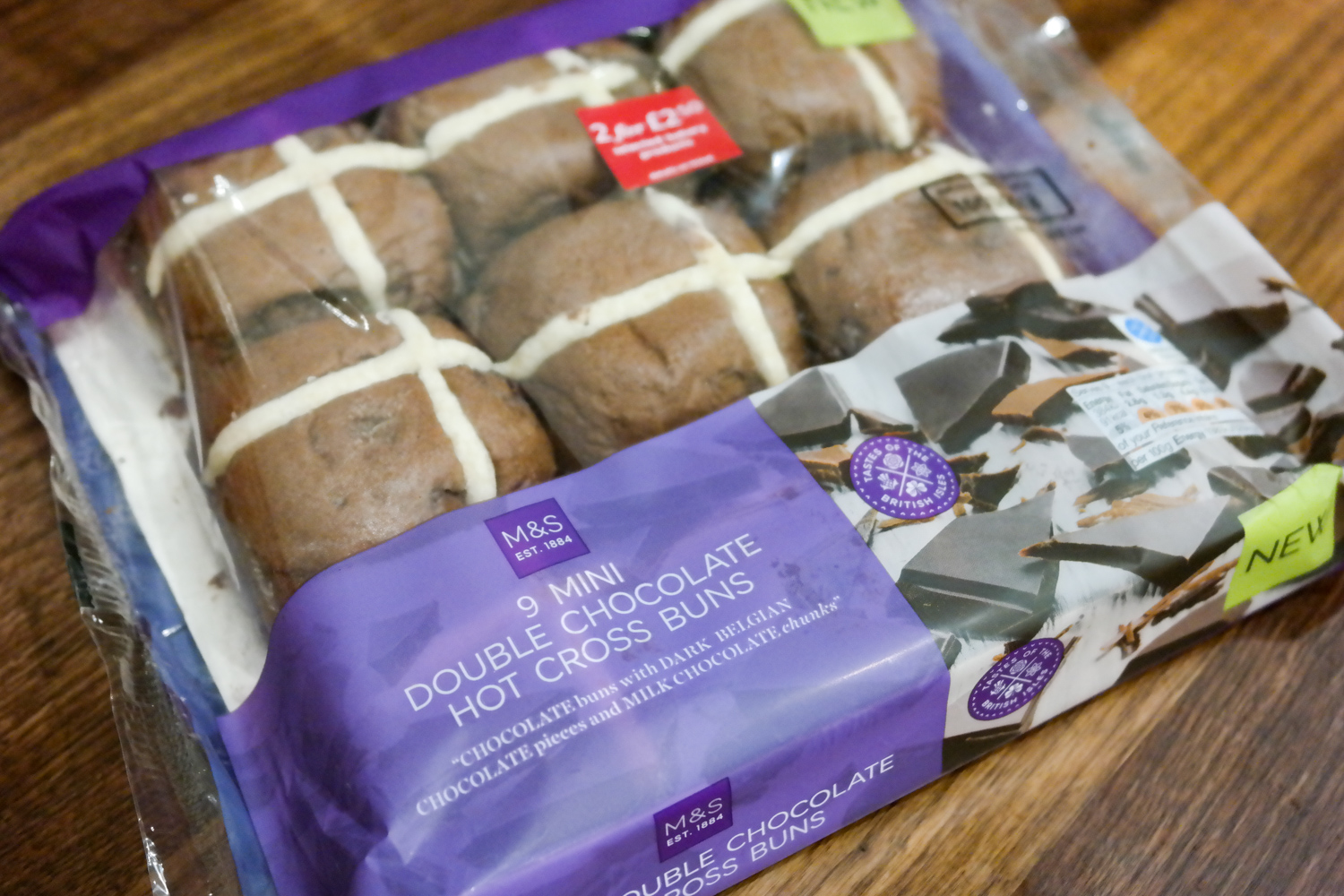 Also available this year, as with last year are the Mini Double Chocolate Hot Cross Buns. These are chocolate buns with dark Belgium chocolate chunks and milk chocolate pieces. These are mini bites of chocolate heaven. Amazing spread with just a touch of Nutella.