Kitchen designs for baking businesses
People that enjoy baking sometimes choose to follow it as a career as well as baking at home. If you have taken that career choice and are running your own baking business then you will know how essential a cool, practical kitchen is to work in. The kitchen is at the very heart of any business of this kind..
That makes getting the design of your kitchen just right essential for your business. Of course, much of this is related to the environment you personally like to work in but there are some useful general tips to consider. Taking the time to get some inspiration will give your kitchen and business a new lease of life.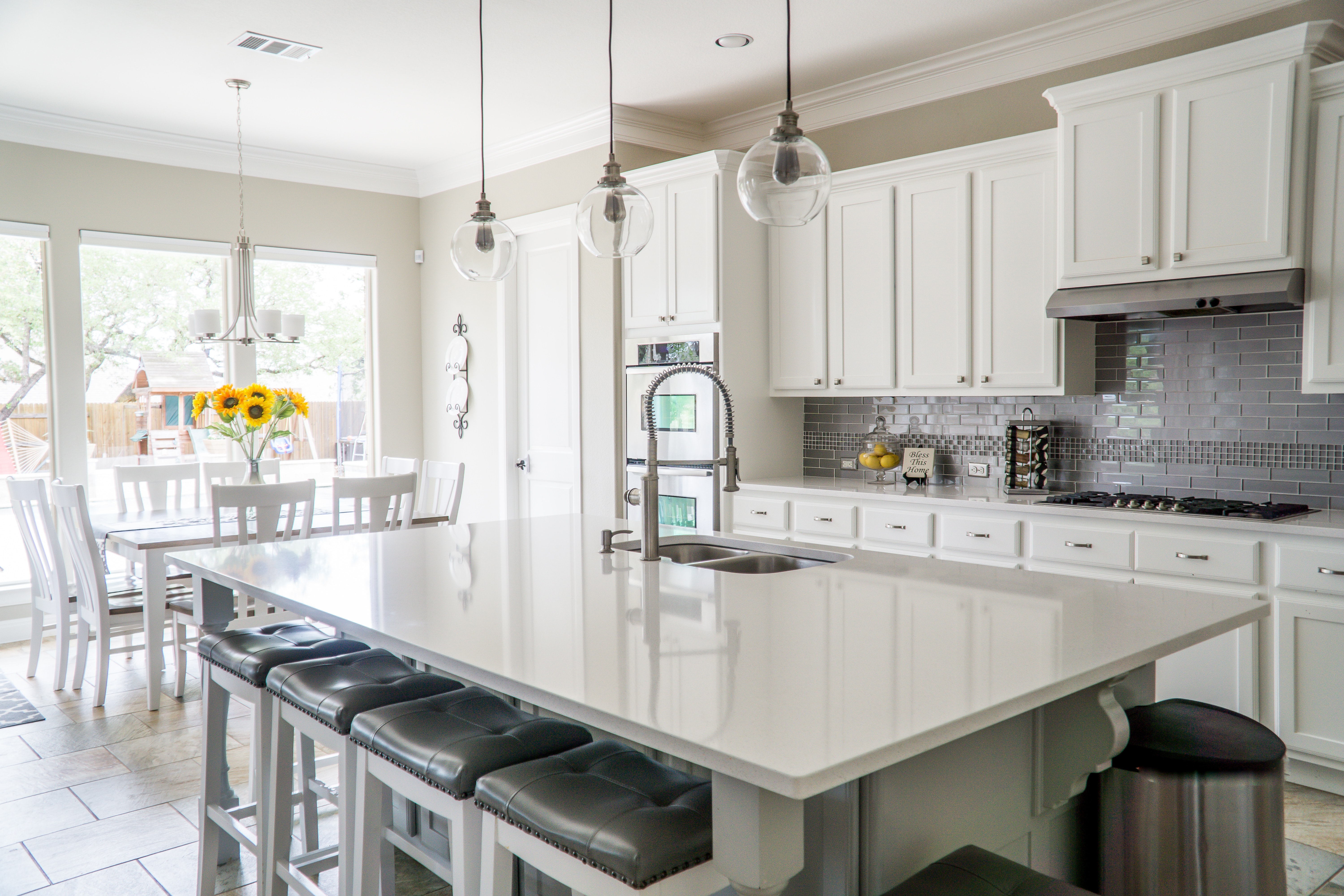 Kitchen design ideas to amaze
If you are looking for some awesome design ideas for your professional kitchen here are some superb pointers:
Window shutters – you may not have considered it before but window decoration is very important to your business's kitchen. A quality pair of stylish and practical wooden shutters will instantly spruce up the look of your kitchen. In addition, they are a practical way to regulate the amount of sunlight coming through the window when you are working. With a large range of styles and designs available, you are bound to find some that you like.
Double ovens – if you run a bakery business then your kitchen will be a busy place. This will no doubt mean more than one batch of cakes or muffins being baked at once. Installing a good quality double oven is a great design tip and it will to give you more baking capacity and allow you to take on more business.
Quartz worktops – for bakers, granite or marble have long been the most popular materials for worktops. However, quartz is a different choice that can be used to cut, roll and work on. Even better, it is non-porous which means it is very hygienic and doesn't need to be sealed. Lots of working space is a must for all bakers so make sure you think about how you can maximise yours.
The sink – when it comes to working in a professional kitchen, you need a sink that can handle lots of pans. The amount of trays and pots you will get through makes a large, farmhouse style sink or a professional stainless steel unit a must.
Don't forget about the paint and tiles
Of course, when it comes to designing your professional kitchen the colour you will paint it or any tiles you will use are vital elements. Much of this will depend on the image you are wanting to project to staff and customers if the working areas are visible.
Let your kitchen sing
When it comes to designing a baker's kitchen, it can need very different things than a kitchen used for standard cookery. That is especially true if you run a professional bakery where you are producing lots of magical and wonderful cakes for sale. Hopefully the above tips will give you some great ideas on how to design yours to get the attractive and practical result you need.