McKinney's Courgette & Sundried Tomato Muffins
As summer has firmly came to an end and we all begin to stick our heating and extra layers on we thought we'd have one final salute to the wonderful summer we had and share this recipe written by Catherine Fulvio for McKinney's.
Makes 12 medium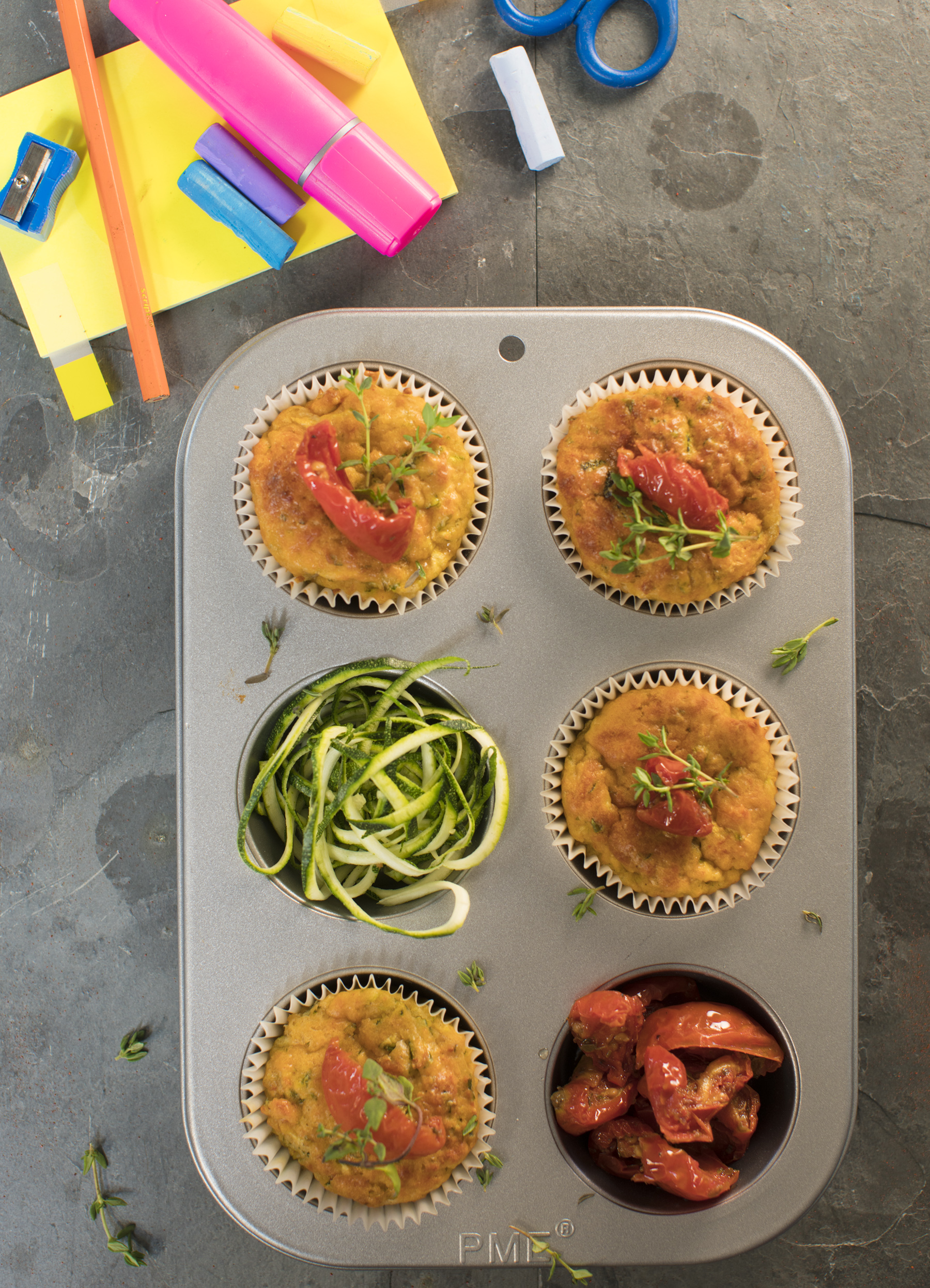 The Ingredients
2 eggs
50ml rapeseed oil
1 small courgette, grated (about 60g)
4 sundried tomatoes, chopped
½ tsp salt
¼ tsp paprika
2 tbsp McKinney's Light Golden-Brown Sugar
1 tbsp chopped parsley
120g plain flour
1½ tsp baking powder
50g mature cheddar cheese
3 tbsp natural low-fat yoghurt
About 2 to 3 tbsp of water (you may not need all of it)
Sprigs of thyme, to decorate
Chopped sundried tomatoes, to decorate
Muffin cases or wraps

The How To:
Preheat the oven to 190°C/fan 170°C/gas 5.
Line a 12-medium size muffin tray with muffin cases or paper wraps.
To make the muffins
1.       Whisk the eggs in a large bowl, pour in the oil, add the grated courgette, sundried tomato and stir in the salt, paprika and parsley.
2.       Fold in the plain flour and baking powder.
3.       Stir in the cheddar and yoghurt. Add in enough water to form a muffin batter.
4.       Spoon into the muffin tin or cases and bake for about 12 to 14 minutes until golden and baked through. (To check that they are cooked, insert a skewer and it should come out clean.)
5.       Lift them out to cool completely on the cooling rack.   
6.       Decorate with sprigs of thyme and chopped sundried tomato.
Recipe created by the wonderful Catherine Fulvio. You can find some more McKinney's Sugar recipes on their facebook page or on their parent website Nordzucker.