Fitzwilliam Belfast Afternoon Tea – The Review
We've long been fans of The Fitzwilliam Hotel in Belfast. Being right next door to the wonderful Grand Opera House it is located in the heart of the city centre. A favourite haunt for a little drink after a show in the theatre. You might remember we also did a chocolate cocktail making class there last year. Would you believe that it has now been a part of Belfast for 10 years! I know, where does time go! To celebrate this, as we missed their big birthday bash they invited us in to try their new Afternoon Tea. It would be rude to say no!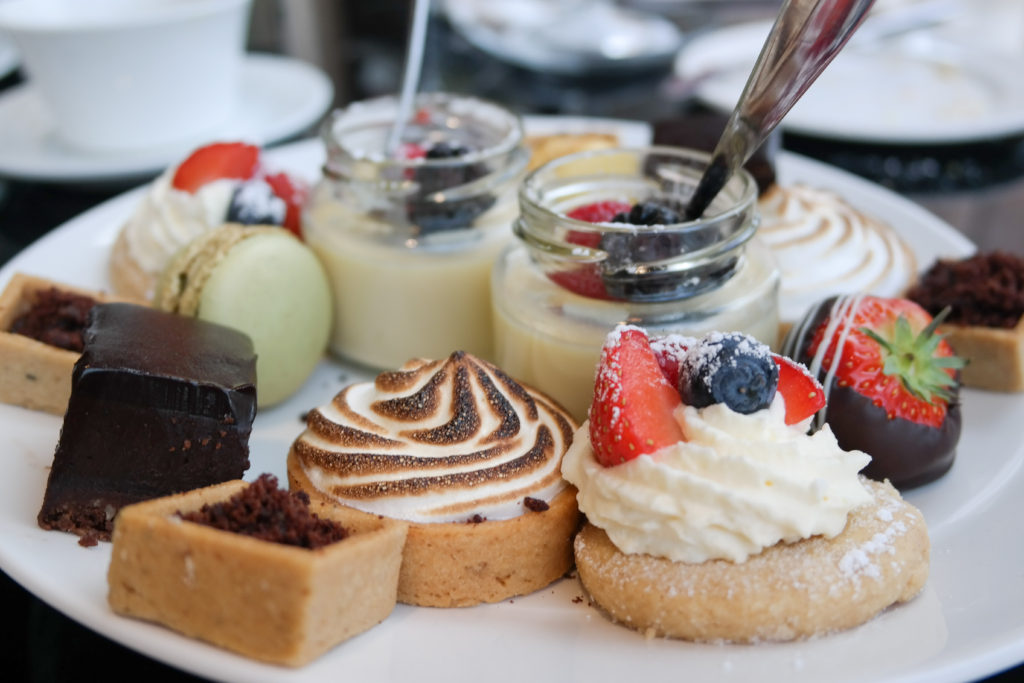 Afternoon Tea in the Fitzwilliam is served on the ground floor in the beautifully appointed lounge area with tall windows letting in plenty of light and of course their most instagrammed area, the wonderful fire built into the wall. Lucky if you get a seat next to there.
So onwards to the afternoon tea!
As always there is a lovely selection of different teas for you to enjoy with your afternoon tea. To start a little selection of warm foods comes first. Demitasse of Soup, on the day it was a wonderful potato and leek soup, crispy halloumi bites and absolutly delicious Beef Cheek, Wholegrain Mustard Beignets. Off to a great start!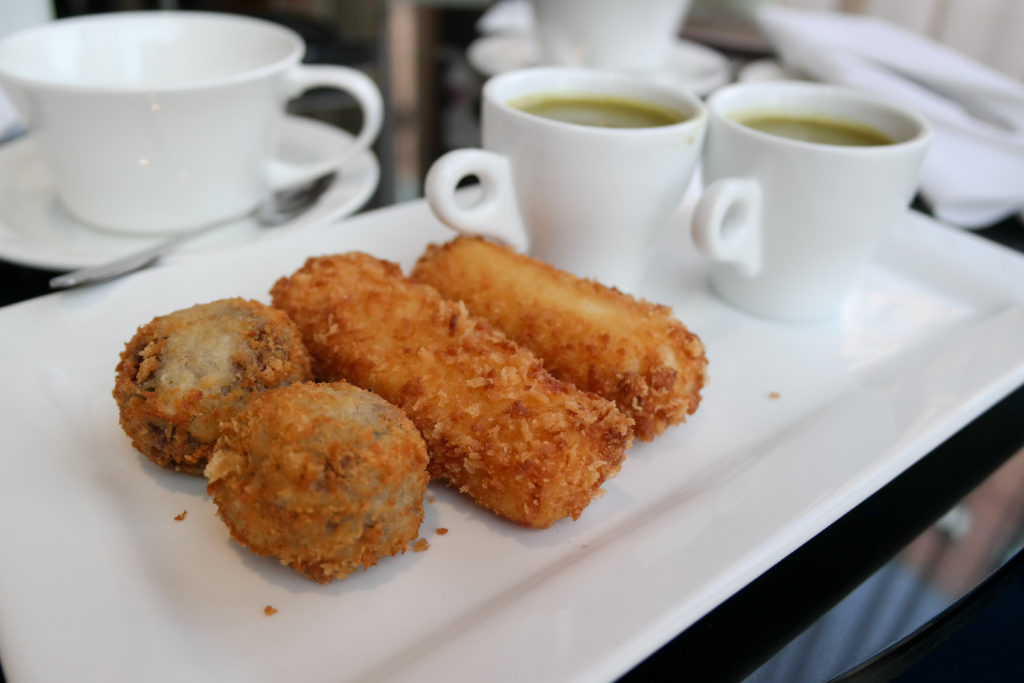 Then appeared the tier……
Balancing on top was an incredible array of sweet treats. So many! To name just a few of them. Chocolate Brownie & Orange Powder, Lemon Meringue Tart, Chocolate Coffee Ganache Tartlet, Nut Crumble. Sable Profiterole, Chantilly Cream, Vanilla and White Chocolate Panna Cotta, Raspberry Puree, French Macaroon and last but not least Strawberry Shortcake. Yes, all of that was on one tier!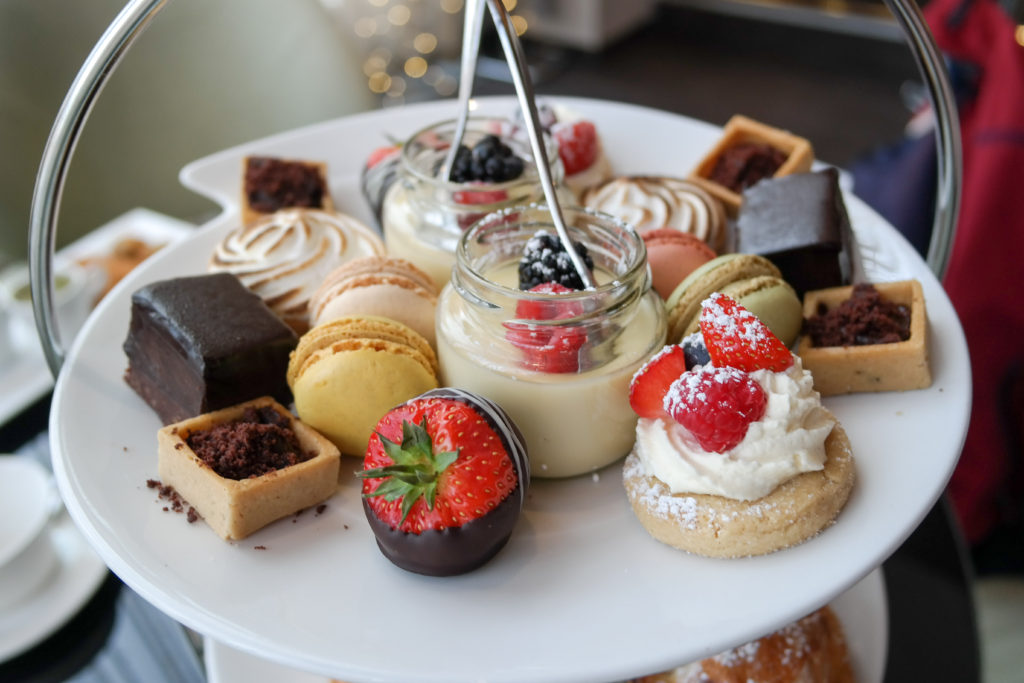 Nestled below
On the bottom tier was the foods which all good protocols dictate you should enjoy first. So that we did. On the bottom tier was a wonderful selection of sandwiches and wraps with an array of fillings including egg mayo, ham and cheese and others.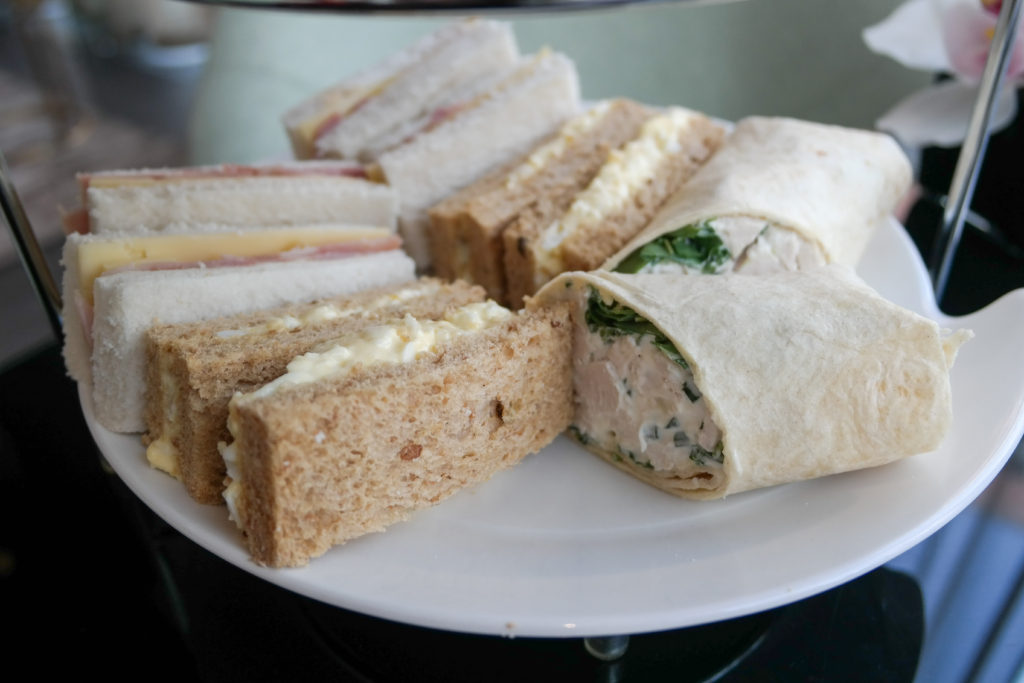 In the middle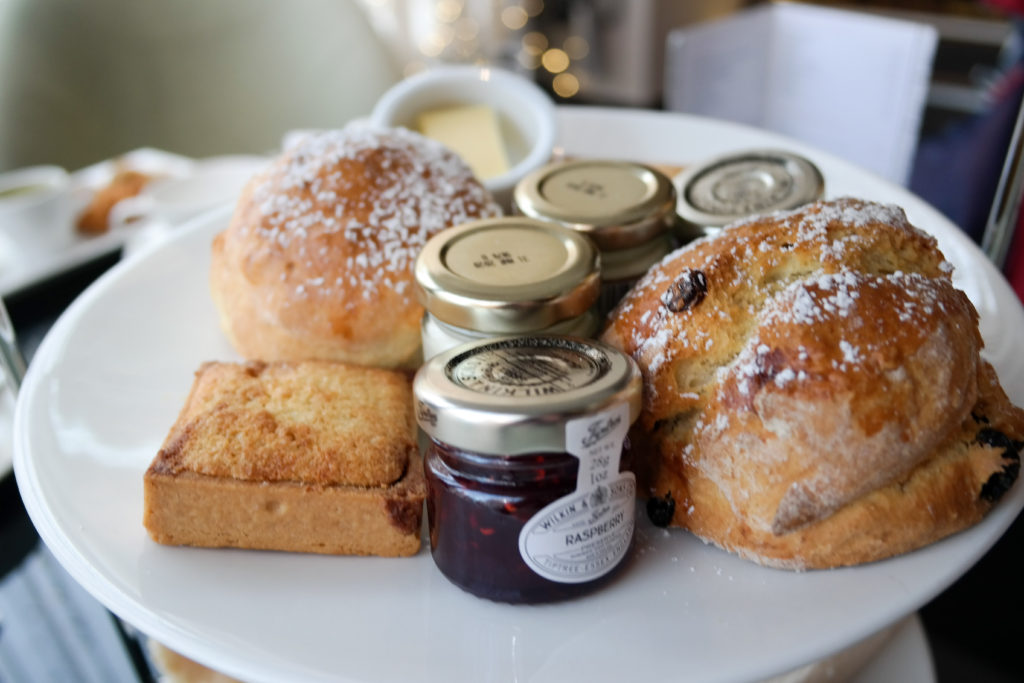 In the middle tier nestled in between sweet and savoury was the afternoon tea staple….the scone. Included was fruit scones and plain scones. These are served with teeny tiny little pots of clotted cream and strawberry jam. Almost too cute to eat….almost! The scones were warm from the oven.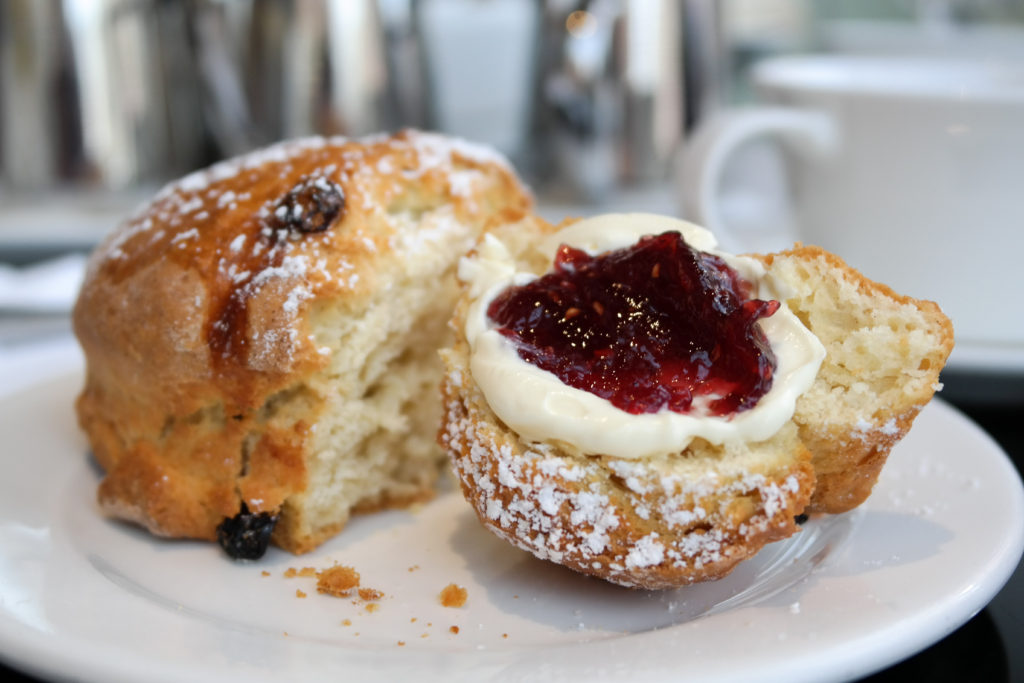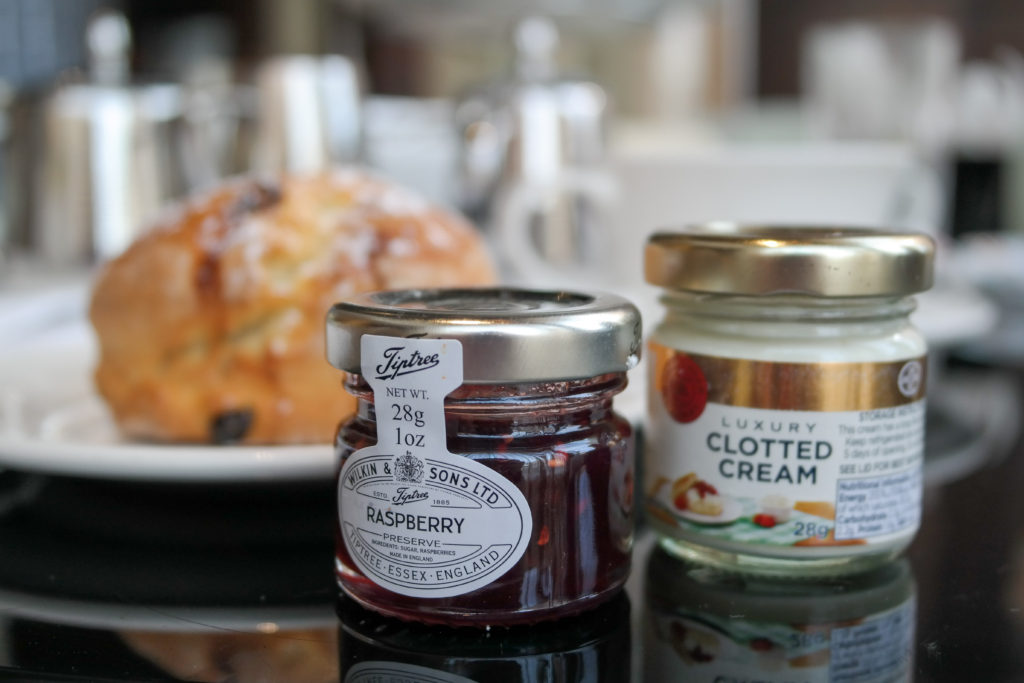 Overall this was a great afternoon tea in a wonderful setting. Booking is recommended as it can get busy. Well worth a little Saturday afternoon treat!