You'll probably already know the name Wesco, if you don't you will at least be familiar with their iconic designs. Their bins are particularly recognisable in their shape and design features. Wesco have a massive range of products which go well beyond their most well known designs but all of these products maintain the same ethos and design features for which they are well known. Wesco were extremely kind to send us one of their Elly Bread Boxes which is from their classic range.
The History
So before we take a look at the Elly Bread Box who exactly are Wesco and where do they come from? Westermann & Co. was founded in 1867 as a family enterprise based in the Sauerland, Germany. Soon after its establishment in 1867, the company specialised in the processing of metal plates for household goods and has since continuously extended the range of its products.
In the 1920s, Wesco introduced the "ash can" into its product range, after the war it launched its first "pedal bin". Do take a moment to look through the companies timeline. As a history buff I find it totally fascinating how a company transforms and adapts to different global situations.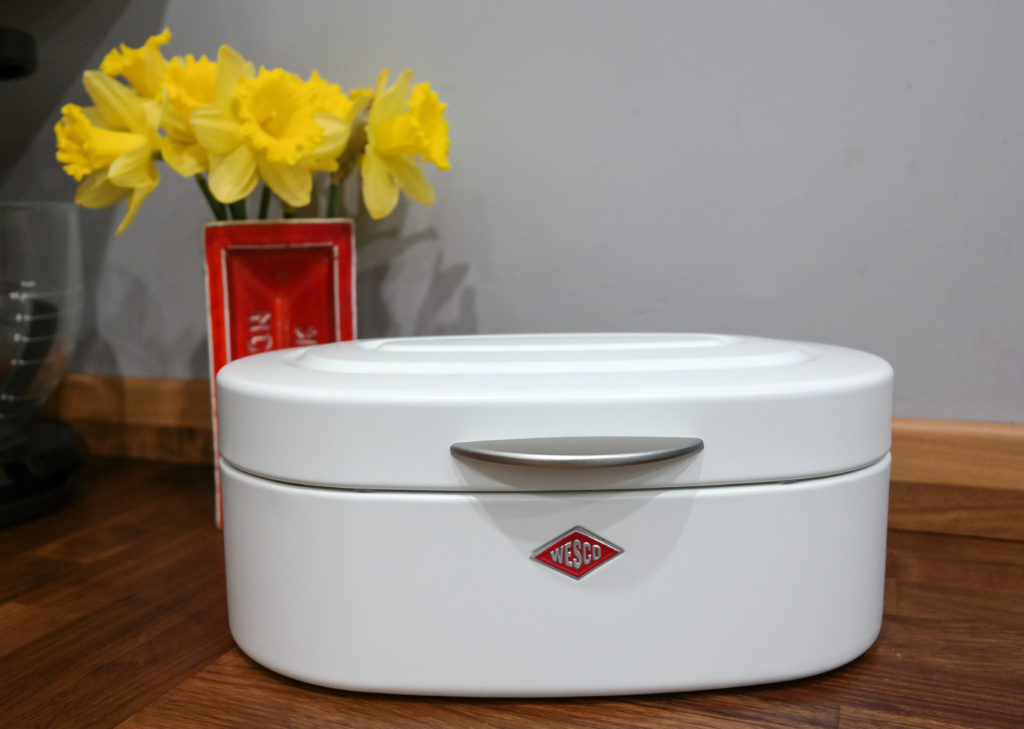 The Single Elly Bread Box
The colour we got is matt white. Which is perfect as it matches a wide range of other colours including the grey walls of my kitchen. One of the most exciting facts about the Elly Bread Box is the colour range. It is available in TWELVE different colours at the moment. So no matter what colour your kitchen is or what colour your accessory colour scheme is you'll find an Elly to match.
Made from powder coated steel and professional craftsmanship the Single Elly is their smaller bread box making it perfect for a single loaf or bread of smaller baked items. Taking up a relatively small amount of space at just Height: 140 mm | Width: 320 mm | Depth: 194 mm. The retro design of this bread box, with it smooth curves and diamond cartouche of the brand logo on the front is very 1940's/50's. Very on trend at the moment!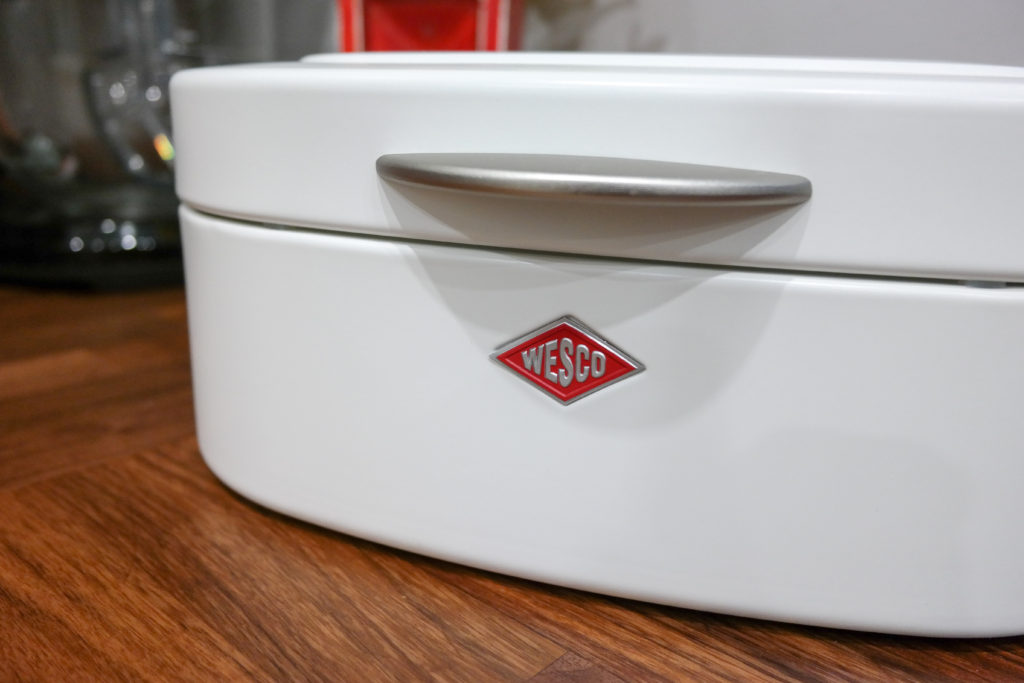 So much thought has went into making this bread box the perfect bread box. It might seem crazy to go into so much detail about something which we all use every single day. But it is the small touches which really highlight the craftsmanship. The hinges are sturdy and comfortably hold the lid open without the feeling that you might bend them. The box lid closes relatively quietly, not with a bang like most bread boxes. There are even tiny ventilation holes in the back of the box to allow just enough air to circulate for ultimate freshness of your baked goods inside. Smart!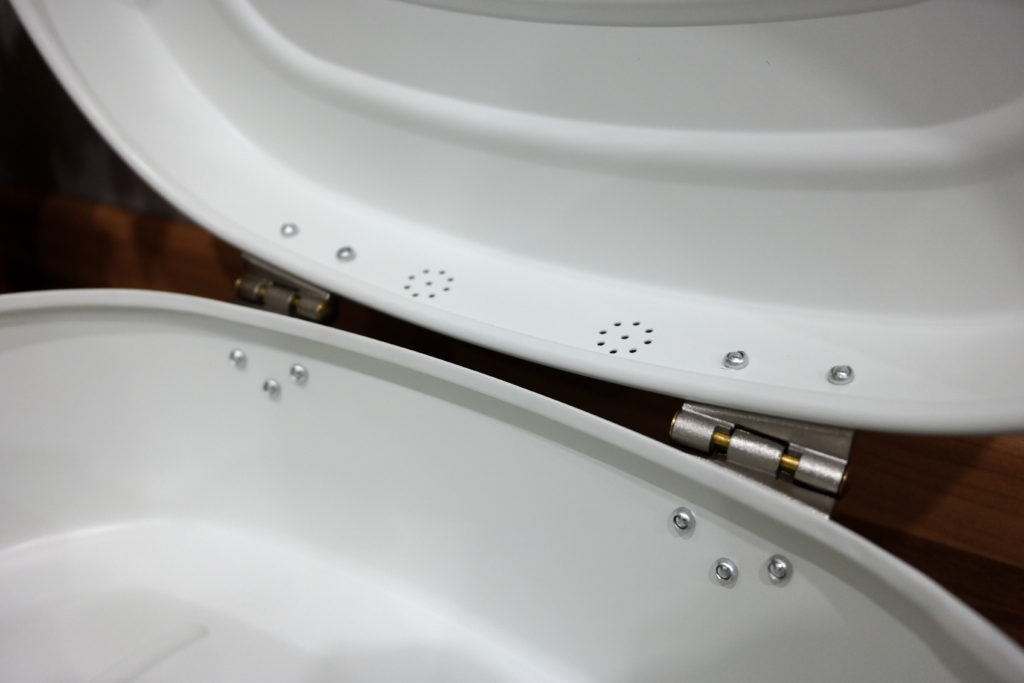 Overall I think this is a tremendous design which I envisage staying current no matter how trends change over the coming years. The iconic designs of Wesco may be copies by other brands, but the craftsmanship comes nowhere close.