Getting Ready for BBQ Season
With a recent trip to Morocco under my belt I've had a taste for warm weather again and it's very much put me in the mood for barbecue. So we've put together a bit of a guide on getting ready for BBQ season.
The Food
We often use some of the recipes from the BBQ recipes on BBC Good Food website.In particular we love the 15 minute chicken and halloumi burgers. So simple but backed with flavour. If pork is more your thing then we highly recommend their pulled pork recipe. It makes the perfect amount of pulled pork per person! The great thing is that you can tinker with the pulled pork marinade to suit your own taste and come up with your own secret recipe that will have friends and family coming back for more and more!
You can find resource of 10 Favourite Grilling Recipes here on Alice's Kitchen website. We love them!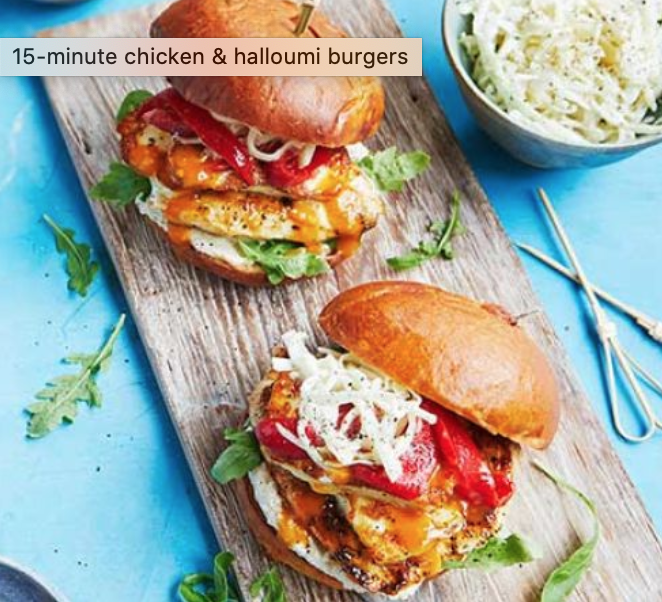 The Equipment
Olive Magazine has put together a fantastic guide on some of the equipment which they recommend for barbequing. From long metal tongs to silicone gloves there's some bits and pieces which really make the job so much easier. Thinking back to BBQs from my childhood days, silicone gloves weren't even a thing. Safety is also a prime concern with food poisoning being a risk when barbecuing food. It might be charred on the outside but lack the right temperature on the inside. There is a great range of metal thermometer probes available on the market now. Some you can leave in during cooking and others you can simply test when you think it is ready. I personally recommend Thermopen. In fact, BBC Good Food put together a guide on how to barbecue safely.
The Charcoals
This is something which BBQ professionals take really seriously. Charcoal is of course useless if you can't get it lit. So we've found this fantastic guide from BBC Good Food on how to light a barbecue. Using a chimney device such as in this charcoal BBQ guide is the best way to get your charcoals burning and up to temperature most efficiently.
Improvise
One of our favourite TV chefs has some great BBQ tips and one of our favourites is how to improvise with some tools which you wouldn't have thought about using before. One is creating your own herb brush to brush on marinades etc. The use of flavoured salts with herbs to use with more delicate meats such as pork and fish. Great ideas!
The Drinks
No BBQ is complete without drinks and one of our top tips is when serving directly from beer kegs is to use beer keg mats to support the kegs without worrying about them damaging grass or decking areas. Easily stored away again after in a shed for the winter and all easily cleaned too. If you're serving cocktails or gin and tonic try pre-mixing these up yourself and putting them in a dispenser such as these kilner jar dispensers. You can have a couple of these lined up on a table and people can serve themselves. Leaving you free to tend to more important things like the BBQ! Again these are easily cleaned and can be put away until the next gathering or event. One great option is to use a kamado grill because they are very versatile and allow you to smoke, roast, and grill foods.