Marks and Spencer Plant Kitchen Range
We always love when Marks and Spencer ask us to try something new in their ranges. Perk of the job! This time they've asked us to check out their Plant Kitchen range. This range came out last year and we're glad to see they've kept on some of our favourites with some tweaks and new additions!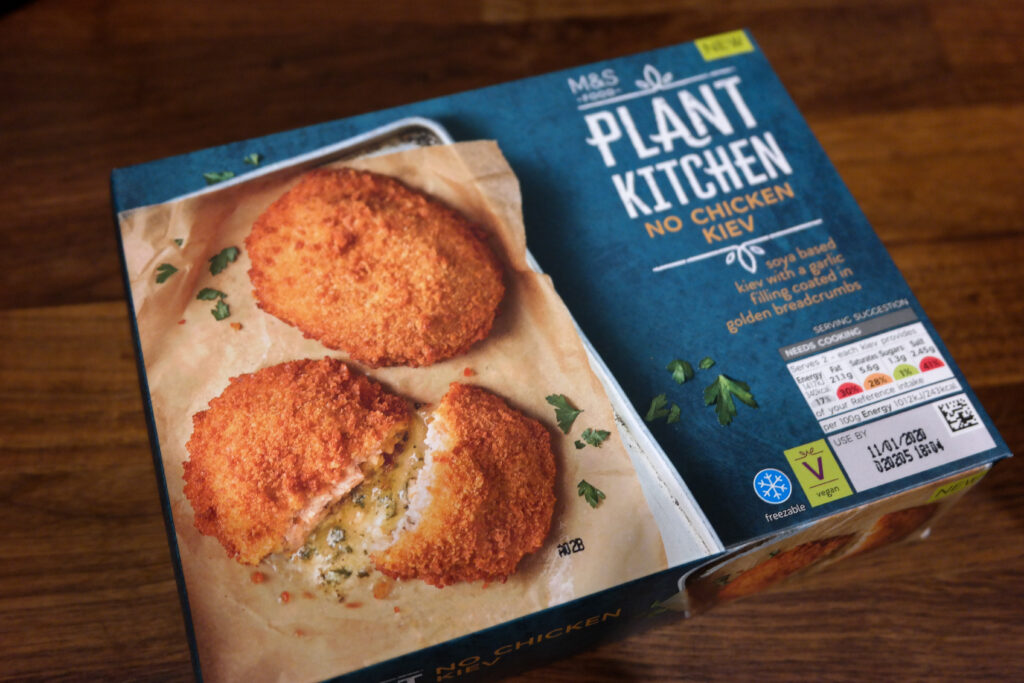 Plant Kitchen No Chicken Kiev
Well well…..this has to be our favourite in the range so we might as well start with this. This is a soya based kiev with a garlic filling and coated in golden breadcrumbs. Absolutly delicious and a great alternative to the traditional chicken kiev. I'd substitute this any day! Our only criticism is there is probably no need to call it a No Chicken Kiev. This is obvious. How about Vegetarian Garlic Kiev or something like that? But don't let that stop you trying them!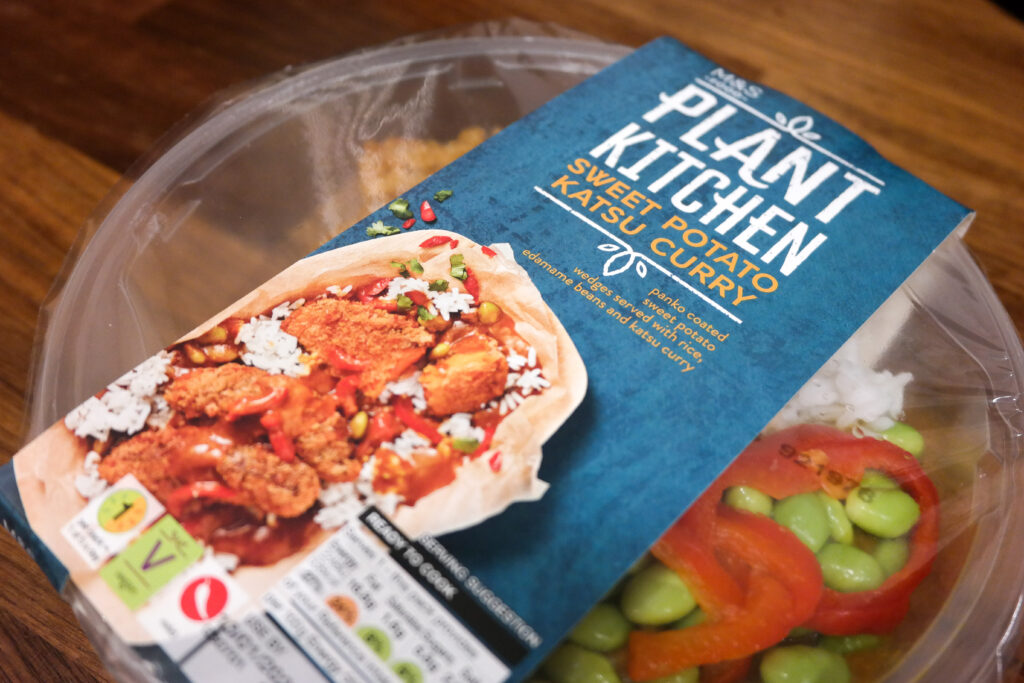 Sweet Potato Katsu Curry
Now I have a huge weakness for katsu curries. I love it. So this is an interesting one. Panko coated sweet potato wedges, served with rice, edamame beans and katsu curry. You cook the wedges in the oven until crispy and then the rest of the dish can simply be heated in the microwave. This is such a tasty dish! So colourful with the peppers and edamame beans. The wedges are a great crispy alternative to any meat in the dish. The flavours are so full on that you'll not want this one to end. This was in the range from Marks and Spencer last year and we're glad to see they haven't changed it.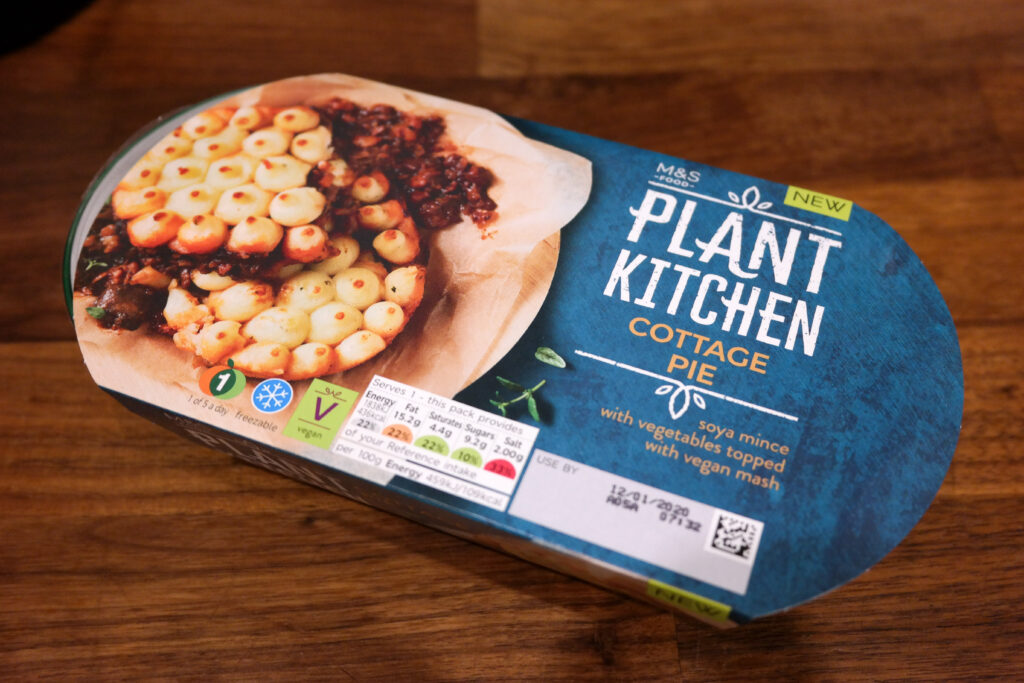 Plant Kitchen Cottage Pie
Now I can be hit and miss with mince so always keen to try vegetarian plant based alternatives of this in dishes. So why not give this one a go. This is soya mince with vegetables topped with vegan mash. The gravy is thick and rich and its a great sized dish perfect for lunches or to be served with some salad for dinner.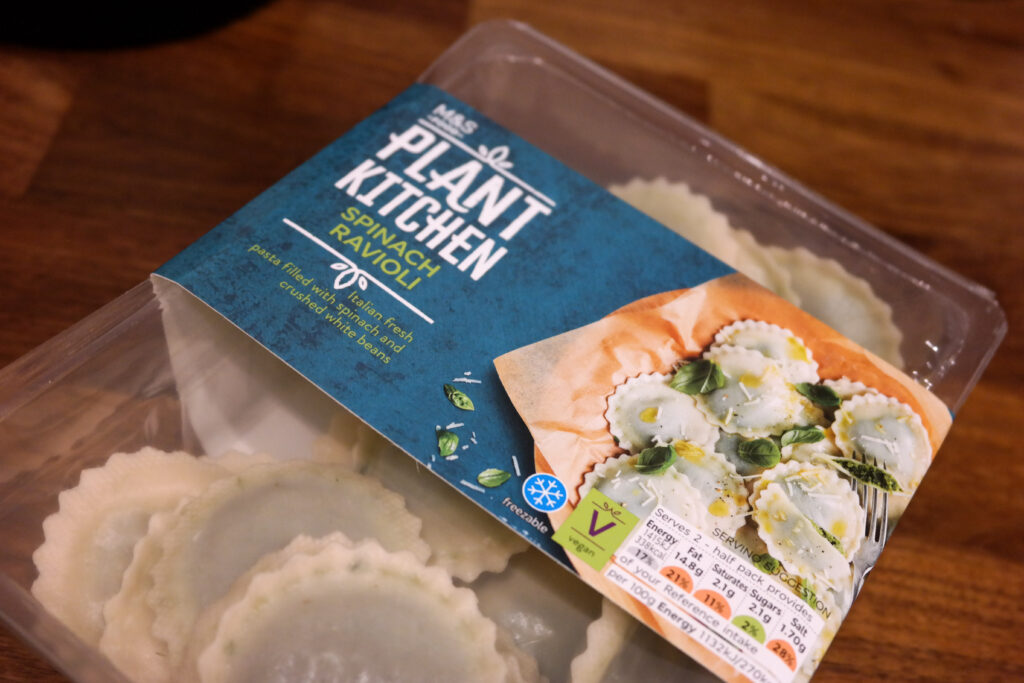 Spinach Ravioli
So this is not a meal exactly but a side to a dish of your choice or an addition to something you're cooking. Italian fresh pasta filled with spinach and crushed white beans. Flavourful and a great texture. Serve with some fresh pesto and you're good to go!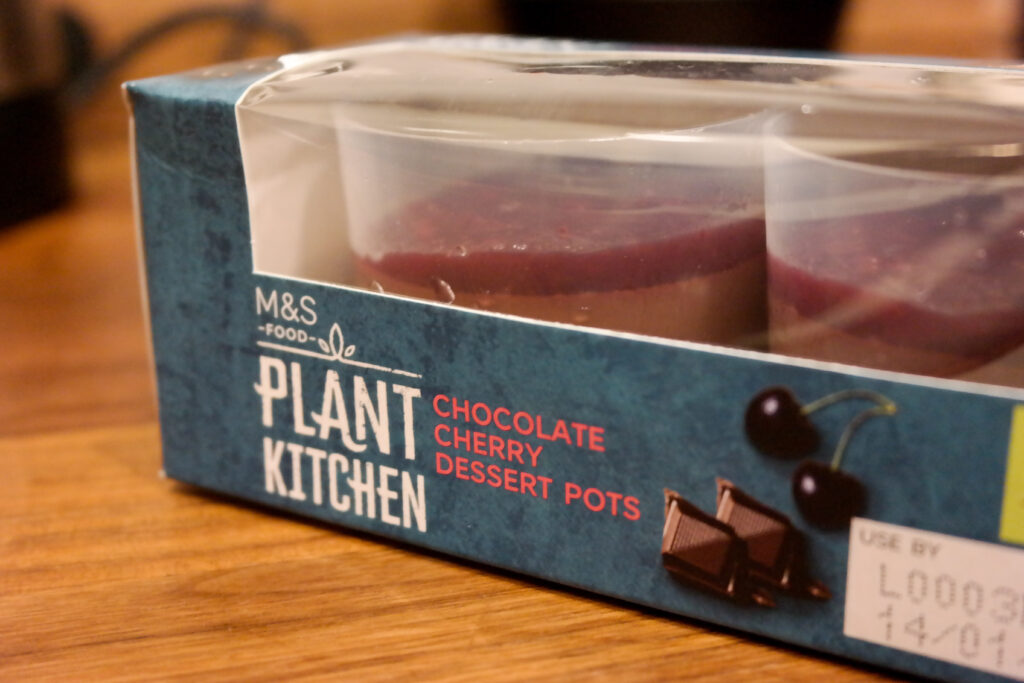 Chocolate Cherry Dessert Pots
Now for dessert. We only picked up one item from the plant kitchen range. Why? That was simply all that was left. And only two of these. It seems the dessert range is incredibly popular. We spotted labels for Churros….so maybe next time we'll get those! These little chocolate cherry pots are a great little sweet treat to finish off a meal. We'd definitely buy these again!