Happy Beans: Plant-based Recipes – Book Review
We love getting books in the post to check out especially recipe books. Graffeg were kind enough to send me one of their newest books to take a look at and we love it – Happy Beans: Plant-based Recipes.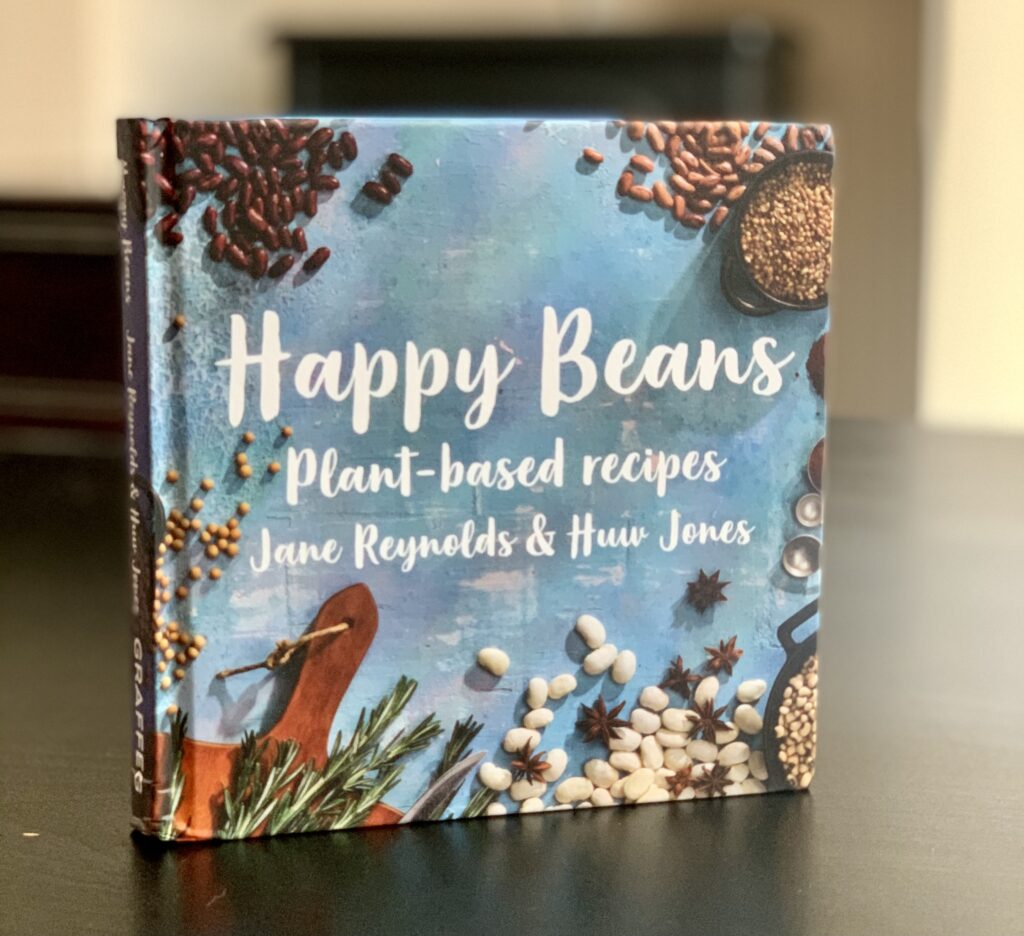 There's a lot of focus on plant based everything at the moment which we think is terrific so to have a specific plant based mini recipe book is great!
Before we start they have also given us a unique 20% discount code for all of you to use! It is HAPPY20 so just enter this at checkout. You're welcome! 🙂
In this book you'll find recipe inspiration for starters, mains AND desserts so you can literally plan a whole meal from this little recipe book. It's simply packed with things that will have you wanting to pre-heat your oven..
The book itself is by a lovely lady called Jane Reynolds who wrote the book in memory of her father Skyrme. In the first few pages of the book Jane has a little question and answers session in which she explains that from a young age she has had a fascination with ingredients and how they transform into delicious meals. We're right with you there Jane!
For most of her career she has catered for vegetarian or vegan recipes so she has years of experience and experimenting which she now brings us in this lovely book. Let's take a look at a few of the recipes.
The Main which stood out to us was the wonderfully named Georgian Woodland Mushroom Pasties. Don't they sound divine without even seeing a picture of them.. Perfect for this time of the year too when it starts to get more autumnal.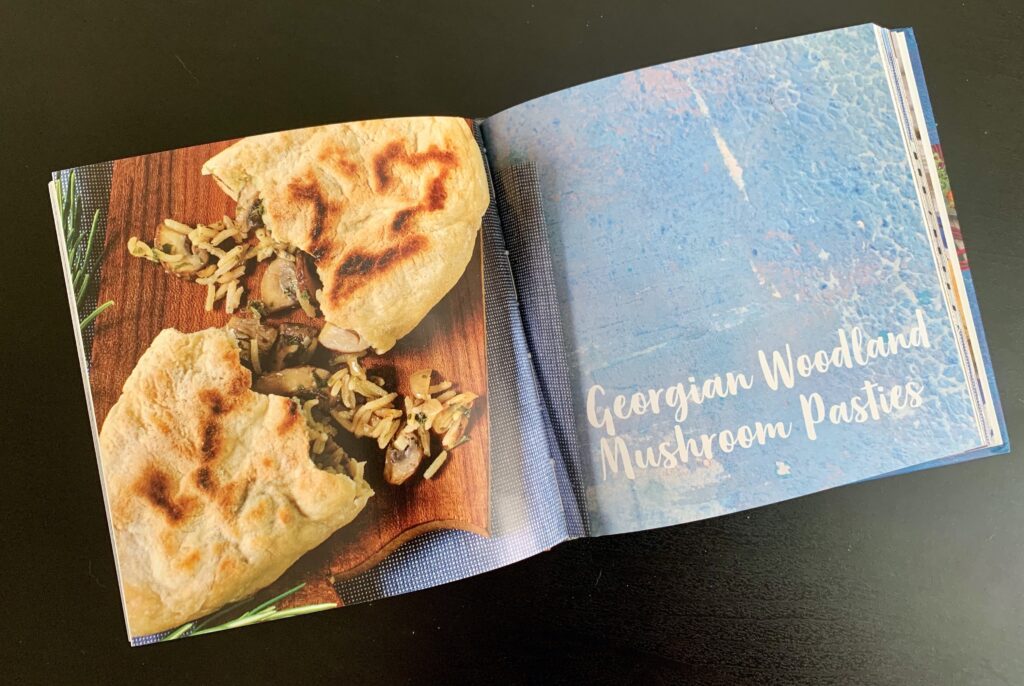 Flicking through to the desserts section we literally want to tell you about EVERYTHING in there but i'm afraid both you or I have time to read about all of that here. So we'll pick just a few of our favourites.
Oaty Chocolate Bon Bons
These are perfect for kids lunchboxes or little snacks if you're working from home etc.
Lemon & Lime Drizzle Cake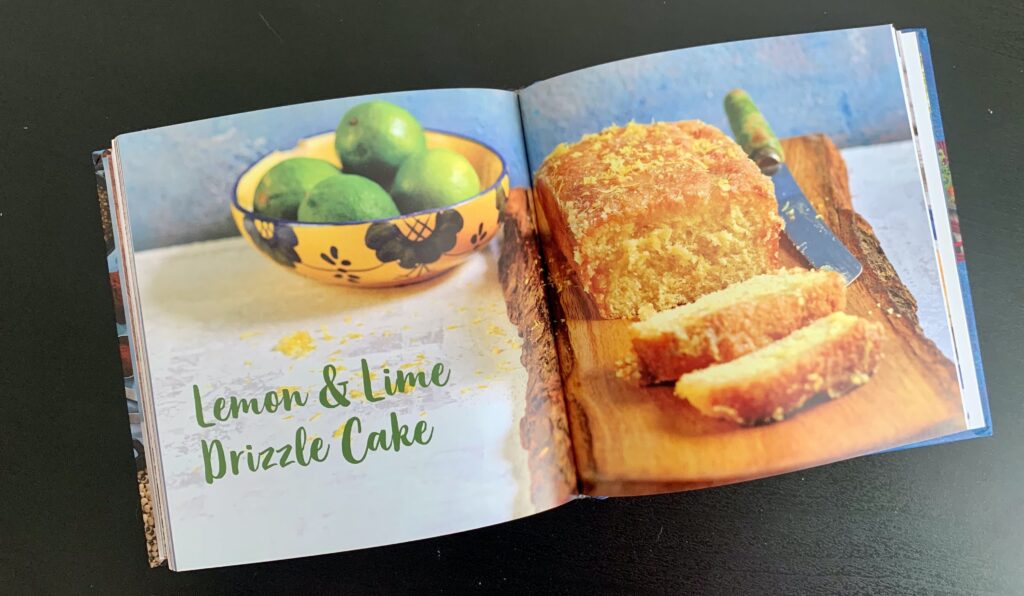 This is a wonderful no eggs recipe. From the vegetable oil, lemon & lime juice and water it creates enough moisture in the cake that you won't notice anything different from traditional cakes! Magnificent! We love this one so much we've included a sneaky little picture of the page so you can give this one a whirl!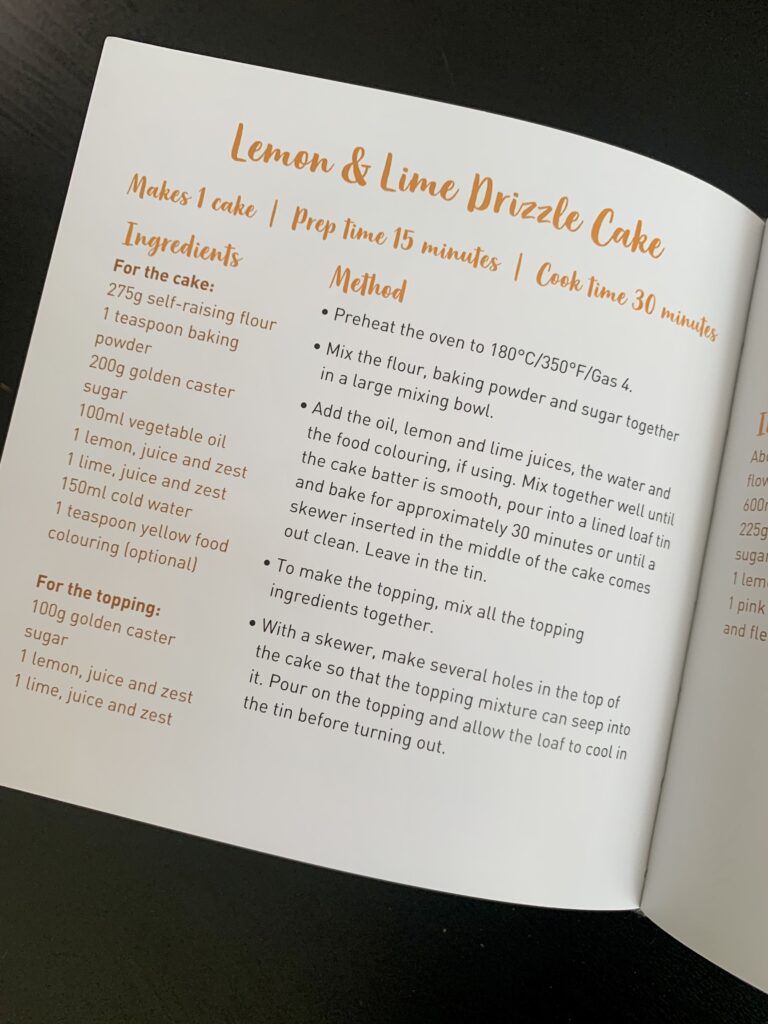 Banana & Walnut Loaf with Butterscotch Sauce
We don't really need to say anything on this one. The title conjures up all the mouth watering images we need!
All round this is a fantastic little recipe book absolutly bursting at the seems with delicious recipes. It's certainly on our Christmas list this year!