Michael Deane is a well known and respected chef in Northern Ireland. Michael started his illustrious career in Claridge's in London and then moved back to Northern Ireland in the 1990's. Where he opened his first restaurant in Helen's Bay, Deane's On The Square. This is where Michael won his first Michelin Star!
Michael then went on to open Deane's, Deane's Deli, Deane's at Queens in Belfast and Simply Deane's in Banbridge.
We hope you enjoy our Top Chefs Interviews – Michael Deane .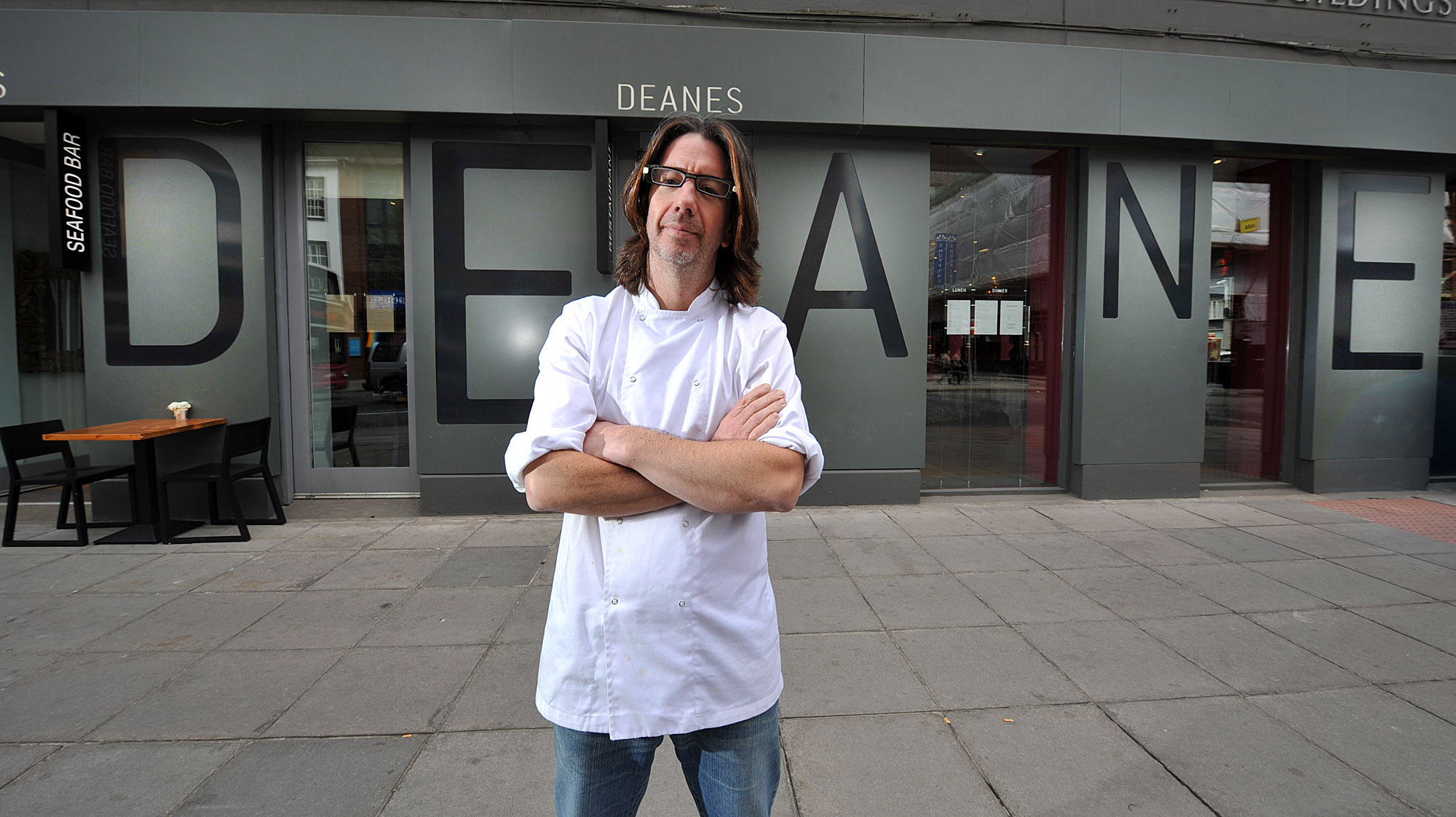 When and from whom did you learn about cooking? Do you have any early memories of something you enjoyed cooking?
I was not one of those chefs who began cooking tied to my mother's apron strings! Earliest memories were opening boxes of frozen Black Forest gateaux and breaded frozen plaice fillets with the horrible orange breadcrumbs.
Where did it all begin? What was your first job in a professional kitchen and how do you think this helped get you where you are today?
My first real job was in the Imperial Hotel on Donaghadee seafront in 1976! It taught me every man for himself is not the way.
What is one of your favourite ingredients to use in your dishes and why?
I love simple and natural flavours and as I have got older more thought about nutrition.
What is your favourite dish to cook? Do you have a favourite that you like to eat yourself?
In a professional kitchen I love to work with game and offal, at home my son dictates the menu, mainly pasta, rice and spicy dishes. I will try anything depending on the mood and present weight!
What regional dish stands out to you and should represent your region of the UK? What do you think makes dishes in your region unique from others?
We should be famous for more than wheaten bread and potatoes (spuds). Our smoked salmon from Walter Ewing is second to none and we have brilliant oysters which travel the world. Peter Hannan is producing probably the best beef anywhere at the moment.
Have you ever cooked for any celebrities or famous faces?
Way too many to mention over the years; Robert Patterson, Rick Stein, Roger Moore, Bono , Lennox Lewis, our own Van Morrison and Barry McGuigan to name a few!
Do you have any funny or embarrassing kitchen stories to tell?
I make sure to laugh loudly for most of the day, you must look for fun in everything every day.
Is there a celebrity chef who inspires you or has inspired you from the beginning of your career? Why does this person inspire you so much?
I cut my teeth in the kitchens in the Dorchester with Anton Mosimann, he turned out some great chefs. Marco Pierre White was a complete whirlwind and my son is name after him!
Do you have any final advice for someone just starting to cook?
If you chose to cook, work with the best people in the best place you can, travel and eat well.
Where you can find Michael
Website: Deanes
Deanes Twitter: @EatAtDeanes
Michael's Twitter: @MichaelDeane61
Facebook: Deanes Restaurant