Cherry scones are among the most popular scone variety in the UK. However they are extremely simple to make, with little preparation or time needed! Absolutely perfect with some whipped cream or jam…..or both if your feeling indulgent. Plus since these Miniature Cherry Scones are tiny, having more than one is technically ok, right?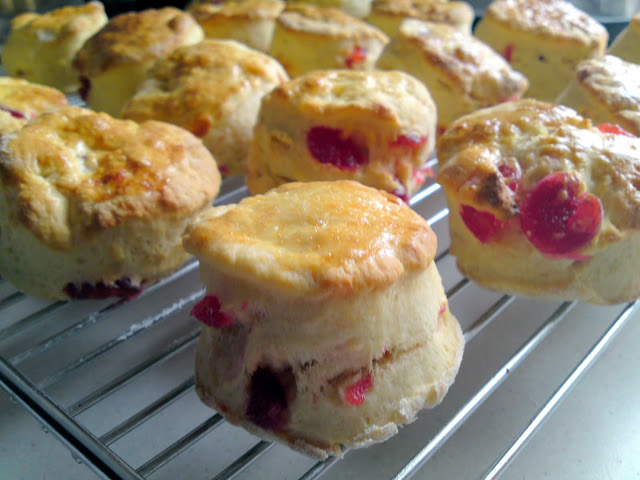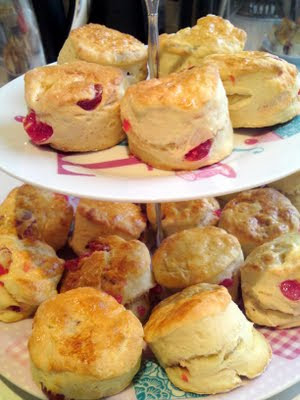 The Ingredients:
360g NEILL'S®Self Raising Flour
90g Butter
40g Caster Sugar
180ml Milk
2tsp Vanilla Extract/Essence
1tsp Baking Powder
20 Glacé Cherries (Halved)
1 Beaten Egg for brushing scones
The How-To:
Preheat oven to 200c
Add the flour, sugar, baking powder and butter to a large bowl (no need to sieve flour)
Using your hands rub these ingredients together until you get a bread crumbs consistency
Heat the milk in a saucepan until luke warm (Do not boil)
Remove from heat and stir in the vanilla extract/essence
Make a well in the centre of the flour mixture and pour in the milk while stirring.
Mix this together until a dough forms
Flour a work surface and pour out the dough
Fold the halved cherries through the dough until roughly evenly spread throughout
Sprinkle with flour, fold and turn, sprinkle with more flour. Do this 3 or 4 times until it becomes less sticky.
No need to roll out this dough, simple press down until about 1.5 inches high.
Using approx 2.5inch cookie cutter cut out the scones and place on a baking tray. This recipe makes about 24 mini scones.
**Top Tip – Dip your cookie cutter in flour before making each cut. This stops it sticking as much**
Leave some space between each scone as they do expand slightly.
Brush the top of each scone with a little beaten egg. This makes them a nice golden brown.
Try not to get any egg on the sides of the scones as this will stop them rising.
Bake in the centre of the oven for 10 mins. Remove and allow to cool.
You're Done!