Toasted Coconut & Cherry Blondies
Do you love the smell of freshly toasted coconut? To us it is one of the most homely and inviting smells in a kitchen. With this Toasted Coconut & Cherry Blondies recipe you're guaranteed an amazing smelling kitchen as well as a scrumptious tray bake! And it couldn't be simpler!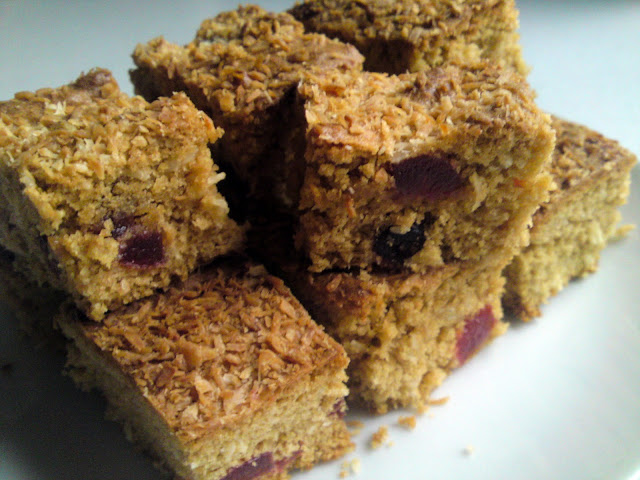 The Ingredients:
200g Dark Brown Sugar
260g NEILL'S® Plain Flour
70g Desiccated Coconut
100g Glacé Cherries
130g Butter
1tsp Baking Powder
1.5tsp Vanilla Extract/Essence
2 Eggs
The How-To:
Preheat oven to 160c.
Cream the butter and sugar together until smooth and creamy.
Beat in the two eggs one at a time until well combined.
Beat in the vanilla extract / essence.
In a separate bowl sieve the flour and baking powder together.
Fold the flour into the mixture.
Slice the cherries into quarters and add them to the mixture, followed by the coconut.
Fold together until all ingredients are combined.
Pour the mixture into a prepared baking tray. Ideally 7×10 inches or similar.
Bake in the centre of the oven for 23-25 mins or until a skewer inserted comes out clean.
You're Done!