Strawberry Fields Foods Jams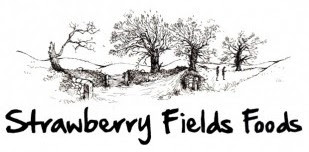 Strawberry Fields Foods is owned and run by two very smart cookies Lauren & Kirstie.
Lauren & Kirstie use the resources at hand in Dorset and the New Forest, England to create some splendidly tasting jams and curds.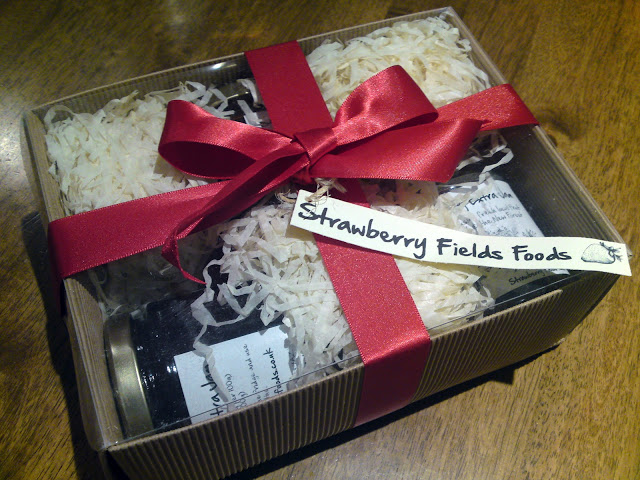 Setting an example to us all, they use local ingredients which vastly reduces the food miles for the ingredients which they use. In fact they get most of the ingredients from the farm next door and even grow some themselves, you can't get much fresher than that! If you don't know what food miles are this Wikipedia article does a pretty good job at explaining them.
Lauren & Kirstie believe in a 'Fruitier jam for all', a concept we certainly can't disagree with! This results in all their jams being jam packed (see what we done there!? 😉 ) with as much fruit as they can fit in so the name 'extra' gets added to the jams' names, Strawberry Extra, Raspberry Extra… You get the picture.
Packed full of juicy fruity flavour these jams are truly made with a lot of love and passion. Whether its smothered on hot buttery toast, served on some of our freshly baked miniature cherry scones or topping one of our cake recipes (don't worry we'll be writing another one very soon for you to use these jams with!) these jams are simply a delight!
You can find Strawberry Fields Jams on Love Your Larder. Or to buy a gift set like the one we pictured you can email them direct.