Baking Your Summer Desserts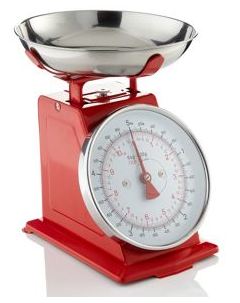 In Britain we have been told to expect better weather on the
way, one of the nicest perks of the summer season is that the weather usually
allows for a bit more outdoor activity. For example, during warm summer nights
many families enjoy eating outside on porches, balconies, patios, etc. This
means that you may be spending some time grilling and cooking food to eat outside,
and as you certainly know any good outdoor summer meal needs a great dessert to
go with it. There are always great dessert options for the summer season, which
means if you haven't already it's time to stock up on some new baking
equipment. I usually have to get new outdoor furniture too so that we can dine outside, as it wears so easily with being left out all year round, but this time I'm getting
teak sets
which are supposed to be far more durable. I cant wait for them to be delivered so I can set them up just how I like them, and maybe even decorate them. When it comes to baking, this summer we recommend
Marks & Spencer's
for some new equipment so you can be prepared to make your family's favourite
summer desserts. Here are a few specific types of desserts to keep in mind as
you look for tasty treats that go well with outdoor atmospheres and meals, and
the summer season in general.
Cobblers – Typically involving layers of fruits or berries
baked in beneath light, doughy topping with sugar on it, cobblers are some of
the very best summer desserts out there. Not only are they sweet and relatively
easy to prepare, but good cobblers also involve fresh fruits and berries, which
go perfectly with summer atmospheres for dessert. Throw in a bit of cool
whipped cream or a scoop of vanilla ice cream, and your mouth will be watering in
no time.
Fruit Cakes – Very simple to make, most fruit cakes simply
involve mixing in whatever fruit or berry you choose with enough cake batter to
form the dessert. Of course, you can add your own touches, such as icing sugar
on top. Regardless, however, fruit cakes are easy to make and taste both light
and sweet, which makes them ideal as summer desserts. You can find a BakingBar
recommended basic cake batter recipe here. But if you're more into just decorating fruit cakes check out
plain fruit cakes from Nude Cakes
.
Crisps – Also involving some light baking combined with a
selection of fruit, all you need is some sweetened flour-based topping and some
fruit. Put the topping on the fruit, make sure it's all warm, and you should
have a deliciously sweet dessert on your hands. Again, many people add
different personal touches to this dessert, but the basics are simple enough.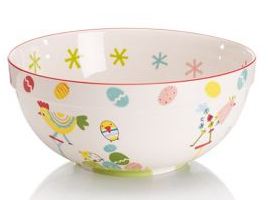 Of course, your summer desserts depend mostly on
your family's tastes. It may well be that the people you live with simply
prefer fresh berries and vanilla ice cream, and that's certainly simple and
delicious enough. But if you're looking to have some fun baking some basic
summer desserts, the above options are worth considering, as they allow you a
great deal of flexibility and creativity. Just choose a few desserts to try out
and start having fun!