Peanut Butter and Jelly Loaf
We decided to come up with a peanut butter and jelly loaf recipe for a staple American classic, Peanut Butter and Jelly. Jelly being Jam for those not familiar with the American term. Peanut butter and jelly make an excellent flavour combination, from the salty flavour of the peanut butter contrasting with the sweetness of the jam and the jelly texture of the jam contrasting with the smooth creamy consistency of the peanut butter. This is a must try, maybe even an idea for your next get together with your friends or family.
The Ingredients: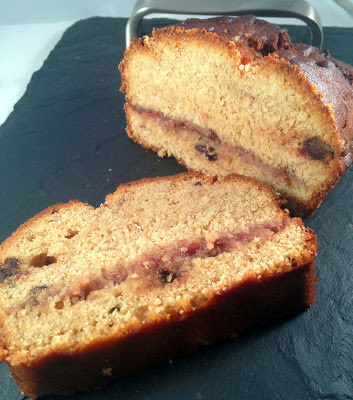 Loaf:
250g Neills® Plain Flour
55g Butter
100g Silver Spoon® Caster Sugar
75g Billingtons Soft Dark Brown Sugar
225g Peanut Butter
1tsp Baking Powder
1 Egg
1tsp Nielsen Massey Vanilla Extract
240ml Full Fat Milk
50g Chocolate Chips (Optional)
2tbsp Golden Syrup (Light Molasses)
Filling:
Half Jar of Strawberry or Raspberry Jam
Recommended Equipment:
Food Mixer (Recommended Bosch MUM46A1)
Joseph Joseph Nest9 Bowls
Pyrex Bowl
Standard Loaf Tin
How-To:
Preheat oven to 175c.
Cream the butter and sugar together until light and fluffy.
Beat in the peanut butter and golden syrup.
Beat in the egg and vanilla extract.
In a separate bowl sieve the flour and baking powder together.
Add this to the mixture alternating with the milk. Fold the mixture together until evenly combined.
Fold in the chocolate chips (optional).
Pour the loaf mixture into a baking tin and bake in the centre of the oven for 50 mins or until a skewer inserted comes out clean.
Allow the loaf to cool in the tin for 10 mins before turning out onto a wire rack to cool completely.
You must wait for the loaf to cool before you cut it in half to fill it, otherwise it will crumble apart.
Slice the loaf horizontally down the middle. Spread enough jam on the bottom half to cover the surface. Place the top of the loaf on top and press down gently. You can also cover the top in jam if you wish.
Store in an airtight container.
You're Done!