Fluffy Marshmallows Recipe
Everyone loves marshmallows. Whether its in your hot chocolate, dipped in chocolate, toasted over a camp fire or simply on their own marshmallows are hard to beat. You will be pleasantly surprised at how easy they are to make and how many you get from a batch. We got at least 30 large cubes of marshmallow from this fluffy marshmallows recipe but this will vary depending on the size you cut them.
*****WARNING – May Make Your Friends Jealous*****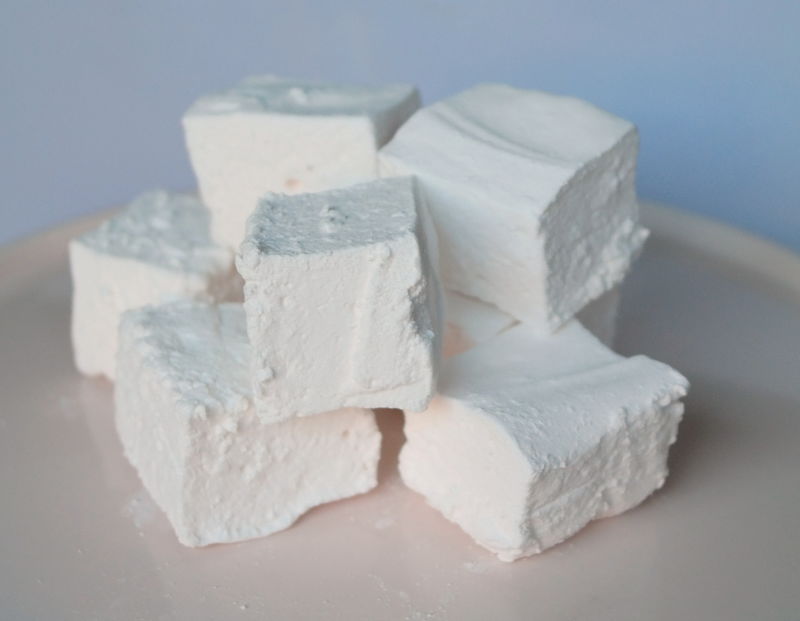 The Ingredients:
9 Sheets of Dr Oetker Gelatine
540g Caster Sugar
1tbsp Liquid Glucose or 1tbsp Golden Syrup
180ml Water
140ml Water for Soaking
2 Egg Whites
1.5tsp Vanilla Extract
How-To:
Dust a baking tray with half icing sugar half cornflour. A baking tray about 20cmx30cm is perfect.
Add the gelatine leaves and the 140ml of water to a shallow bowl ensuring the leaves are covered. Set aside.
Please the sugar, liquid glucose and 180ml of water in a heavy bottomed saucepan and bring to the boil. Continue boiling for around 15 minutes until the temperature reaches 127c on a candy thermometer. Remove from the heat.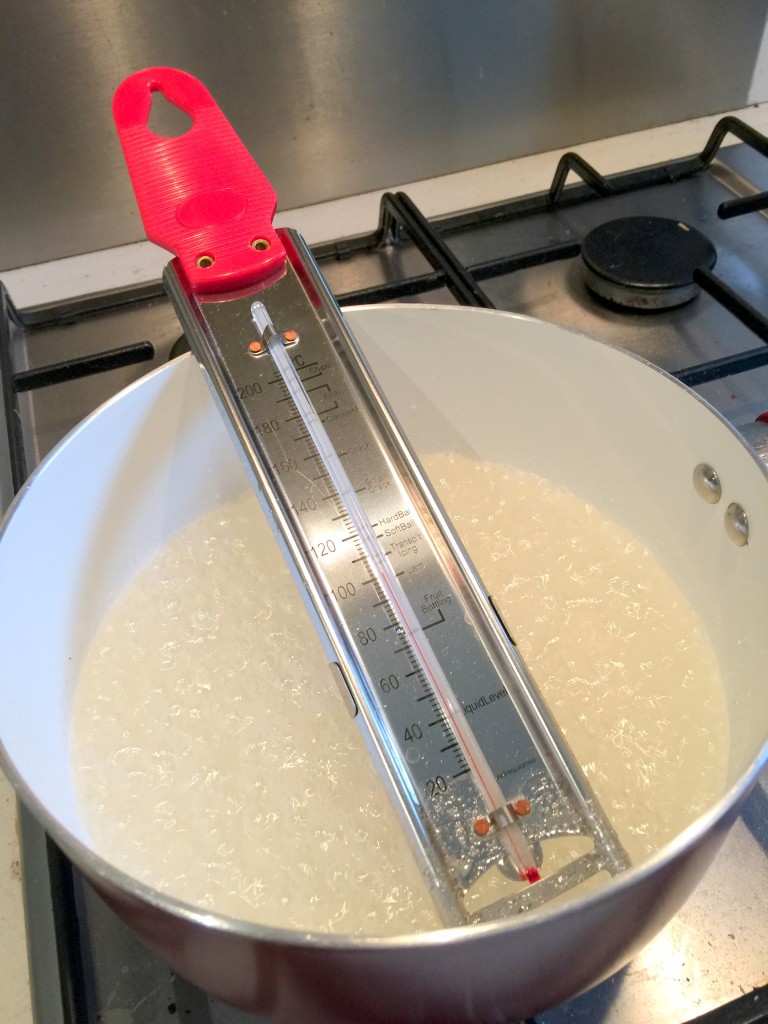 Add the softened gelatine leaves AND the water they were soaking in and stir lightly until dissolved.
Pour the syrup into a heatproof bowl or jug and set aside.
Whisk egg whites in an electric mixer until stiff. Continue whisking while adding the syrup. The mixture will start to thicken as it cools. Continue whisking for 10 minutes.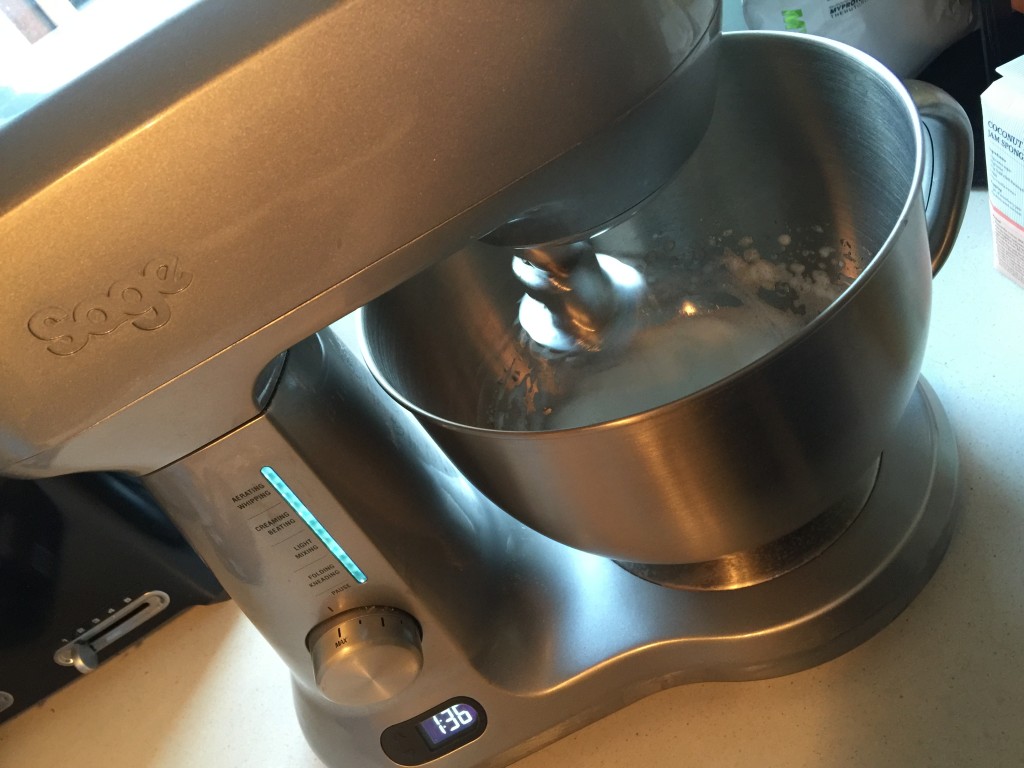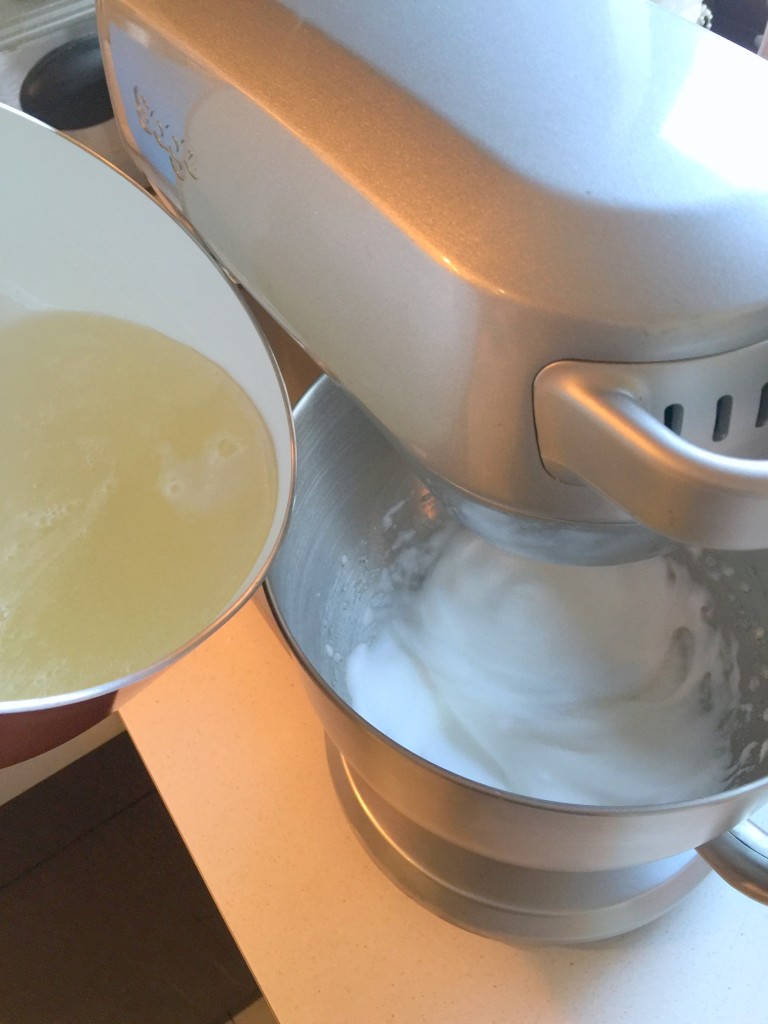 Add 3tbsp of vanilla extract or whatever flavouring you choose to use.
Pour the marshmallow mixture into the baking tray we prepared earlier.
Using a palette knife or the back of a wet spoon spread the marshmallow mixture out evenly in the baking tray.
Leave to set for 2-3 hours.
Dust your worktop with another 50/50 mix of icing sugar and cornflour. Run a knife around the edge of the baking tray to loosen the marshmallow and tip out onto the dusted worktop.
Cut into squares with a sharp knife. Dust any freshly cut sticky edges in the excess icing sugar/cornflour mix.
Set on a wire cooling rack to allow to dry for another few hours. Store in an airtight container.
You're Done!