Nature's Path New Granola Range
We're almost sure we're some of the biggest fans of granola, no honestly! I think its one of my favourite snacks, not just for breakfast. Granola with milk, granola with yoghurt, with fruit, with honey. Honestly, I could go on! So we were delighted to see that one of our favourite cereal and cereal bar creators, Nature's Path New Granola Range. Nature's Path were kind enough to send us all 4 different varieties to try, so we could bring you this honest review of what we thought. I must say we also had a great time eating 4 boxes of granola to find out. Who wouldn't!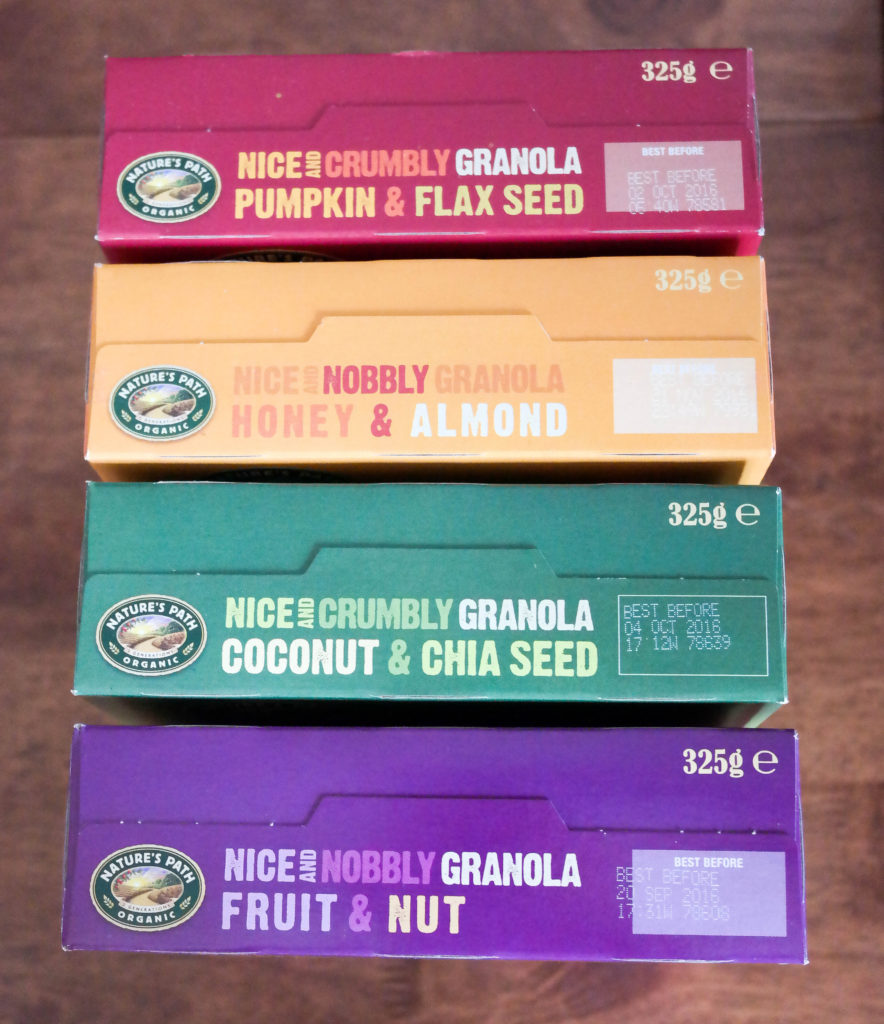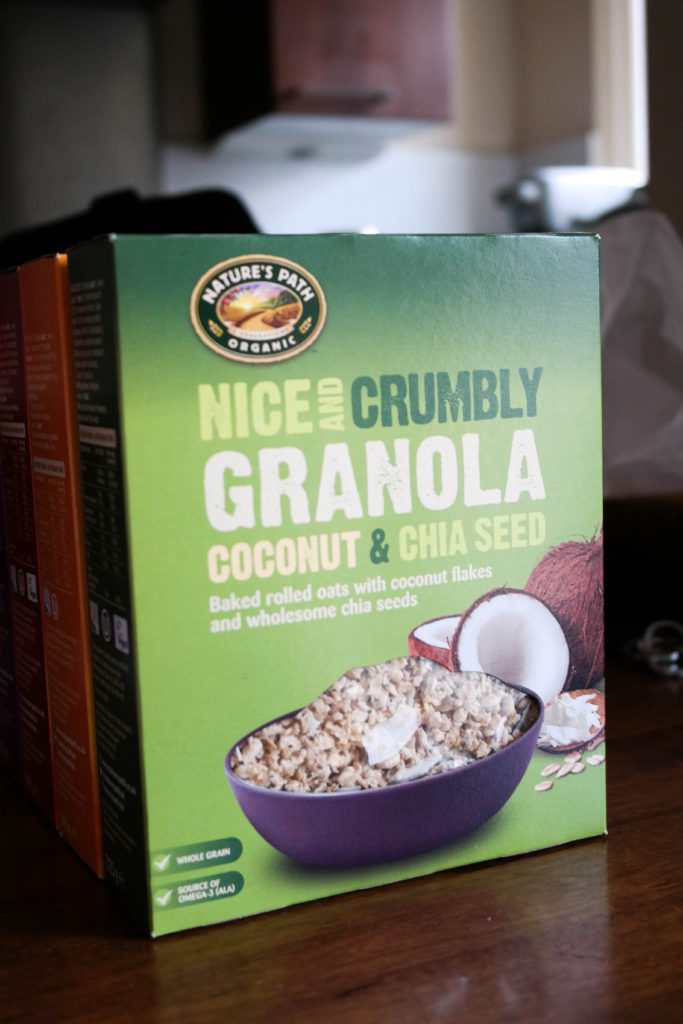 Nice and Crumbly Granola Coconut & Chia Seed
This is our favourite of the Nature's Path New Granola Range. Coconut seems to be the flavour of the year, in fact the product of the year. We've seen a huge surge in products containing or using coconut including coconut butter/oil and coconut water. There's a good reason for that, it tastes amazing. There's a good reason one of our most popular recipes is Jam and Coconut Sponge. Coconut works so well in cereal too, it adds a depth of flavour and also texture. This wonderfully crisp and crumbly granola combined with coconut and chia seeds is a wonderful start to the day. I loved this one with yoghurt and honey. Indulgent!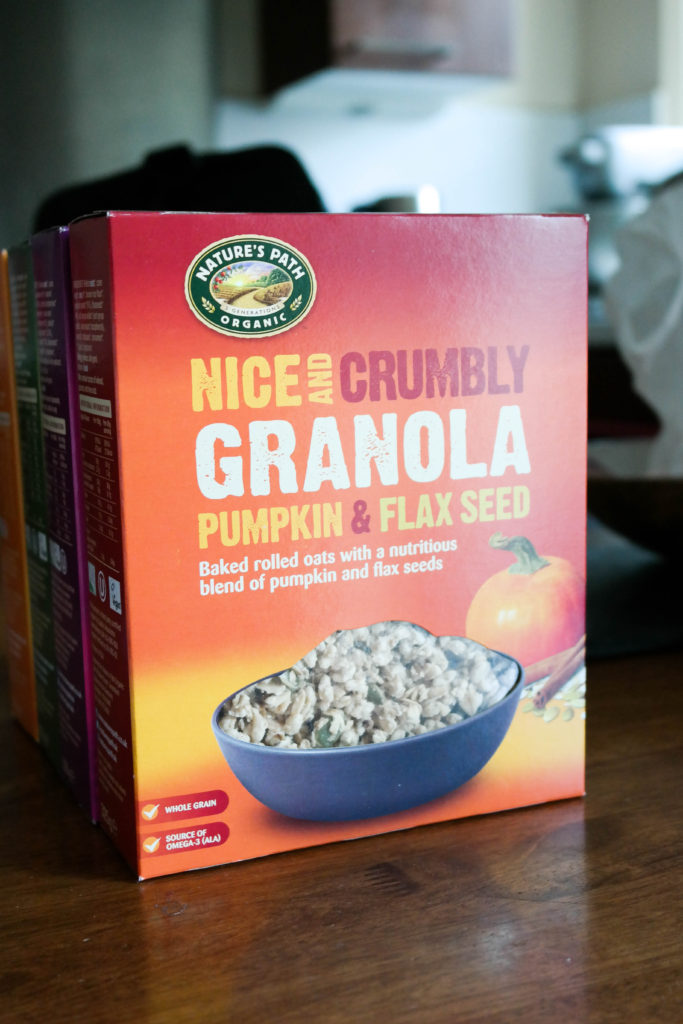 Nice and Crumbly Granola Pumpkin & Flax Seed
This is a great nutritious breakfast with a blend of baked rolled oats with pumpkin and flax seeds. From magnesium, protein and zinc pumpkin seeds are one of the powerhouses of seeds. So you can imagine how good it is to start your day with some pumpkin seeds thrown in. This granola not only has pumpkin seeds but also flax seeds. It's only in recent years that we've seen flax seeds coming into mainstream foods, or at least being featured in their key ingredients. Flax seeds are packed with Omega 3 Essential Fatty Acids. This is a really natural flavoursome granola. We love this one with some natural yoghurt. We think yoghurt and seeds go so well together.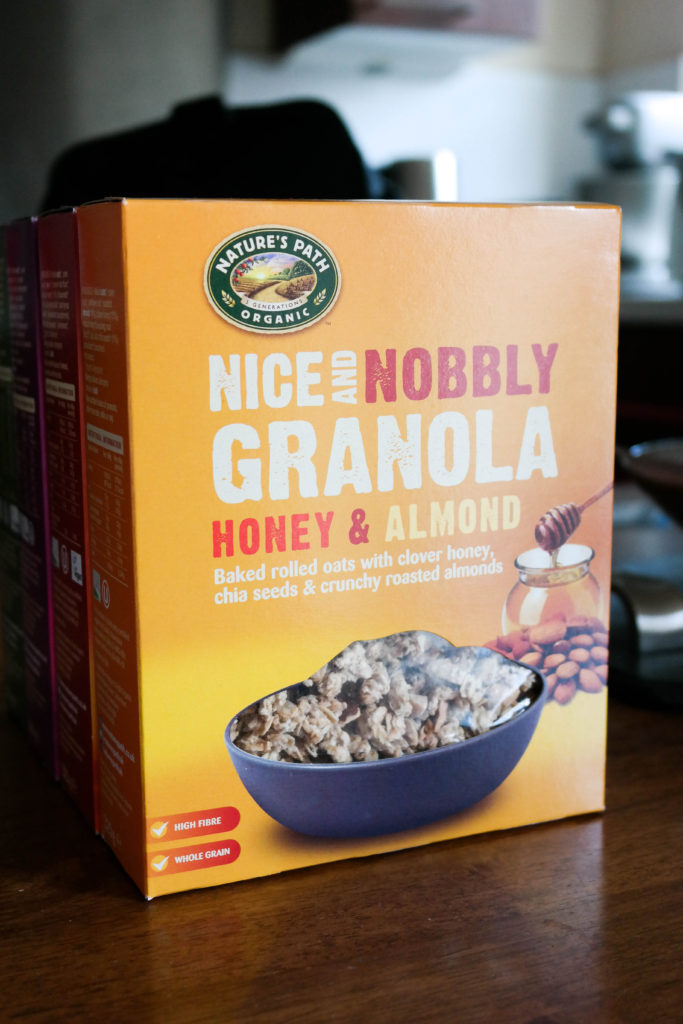 Nice and Nobbly Granola Honey & Almond
This is another granola which we absolutly love with some natural yoghurt. For an little extra sweetness just add a drop of honey. However we found this granola was sweet enough with the honey already in the recipe. A great blend of toasted rolled oats, clover honey, chia seeds and crunchy roasted almonds. We love the inclusion of Chia seeds in some of Nature's Path products. Chia seeds are absolutly tiny but don't be fooled. They are actually more packed with nutrients than most other seeds on the planet! Packed with fibre, protein, Omega-3 fatty acids and various micronutrient. We should really eat these at every opportunity we can.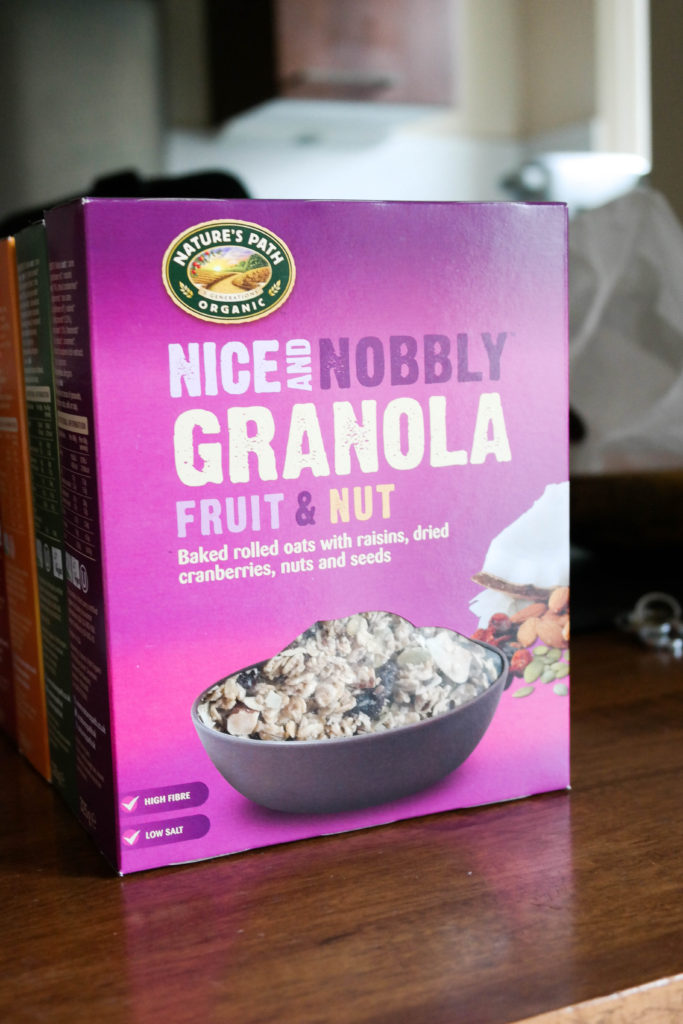 Nice and Nobbly Granola Fruit & Nut
Fruit & Nut has become a classic. Whether its in a chocolate bar or a cereal. It's the safe go-to cereal for a lot of people. This is like the Ferrari of Fruit & Nut cereals, a tasty blend of raisins, dried cranberries, pumpkin seeds and much more. This granola would convince anyone to go back to the old favourite. This is a great staple cereal to have in your cupboards.