Spirit of Summer Range from Marks and Spencer
Every summer we look forward in anticipation to seeing what's included in the Spirit of Summer Range from Marks and Spencer. It is one of their ranges which they release every year with new additions and changes. There is of course two parts to the range, the sweet and the savoury. In this feature we'll be looking at the sweet selection. Priorities you know….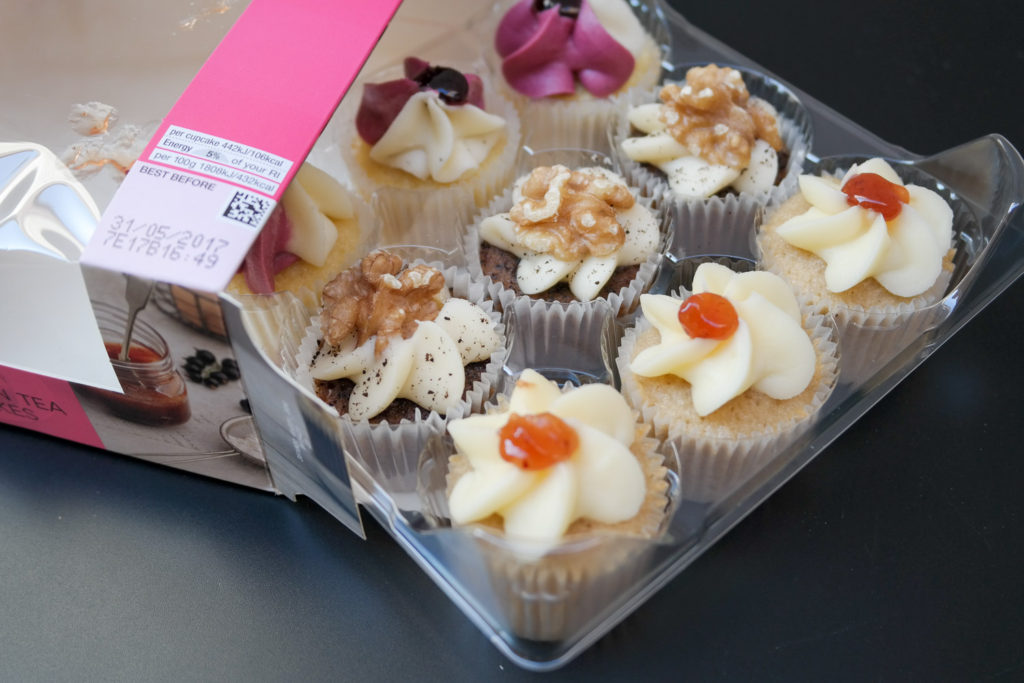 The Cakes
We'll start with our favourite item, cakes. There's lots of summer cakes spring to mind but Marks and Spencer have come up with some flavour ideas which are quite unique and very summery indeed. The first cake we decided to try was the Peach, Honey and Greek Style Yoghurt Cake. Now we're huge fans of yoghurt cakes. In fact we its one of our most popular recipes. This cake is no exception. It is deliciously moist and packed full of summery flavour. Another new cake in this range is the Roasted Pineapple and Coconut Cake. Pineapple and coconut go so well together to create a tropical flavour. We have a cake recipe coming up soon with these exact flavours so keep tuned for that. This cake goes excellent with a cup of tea or coffee.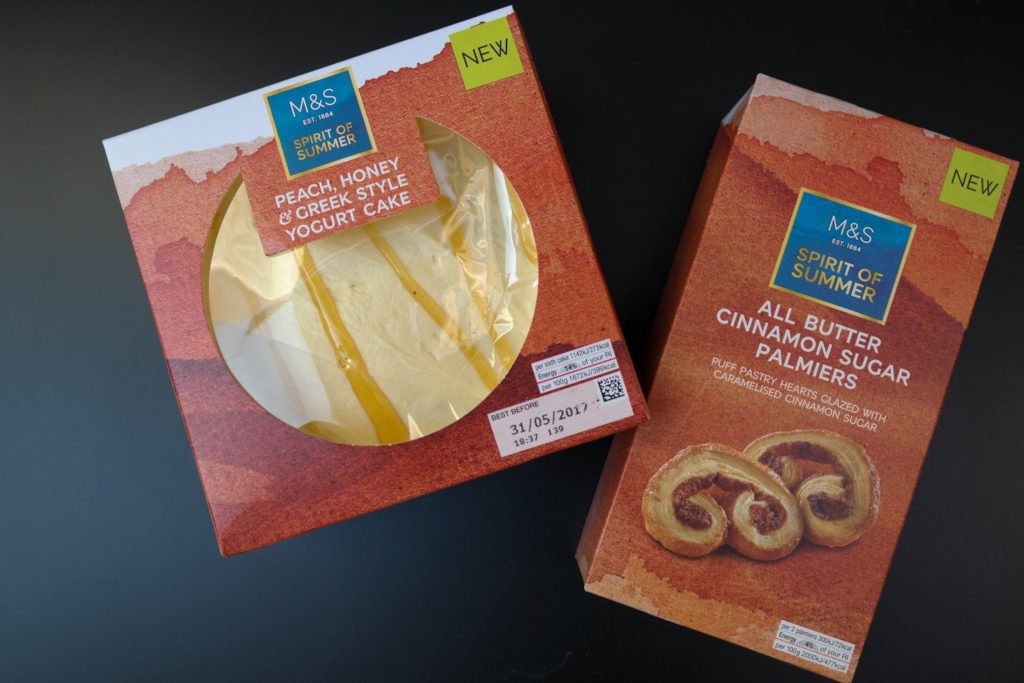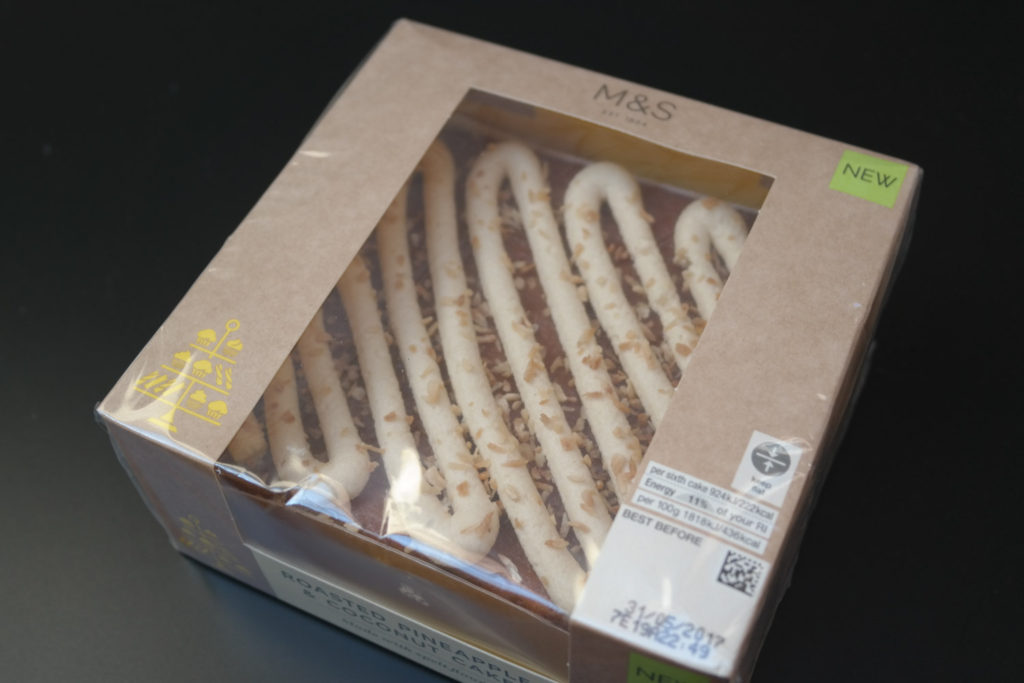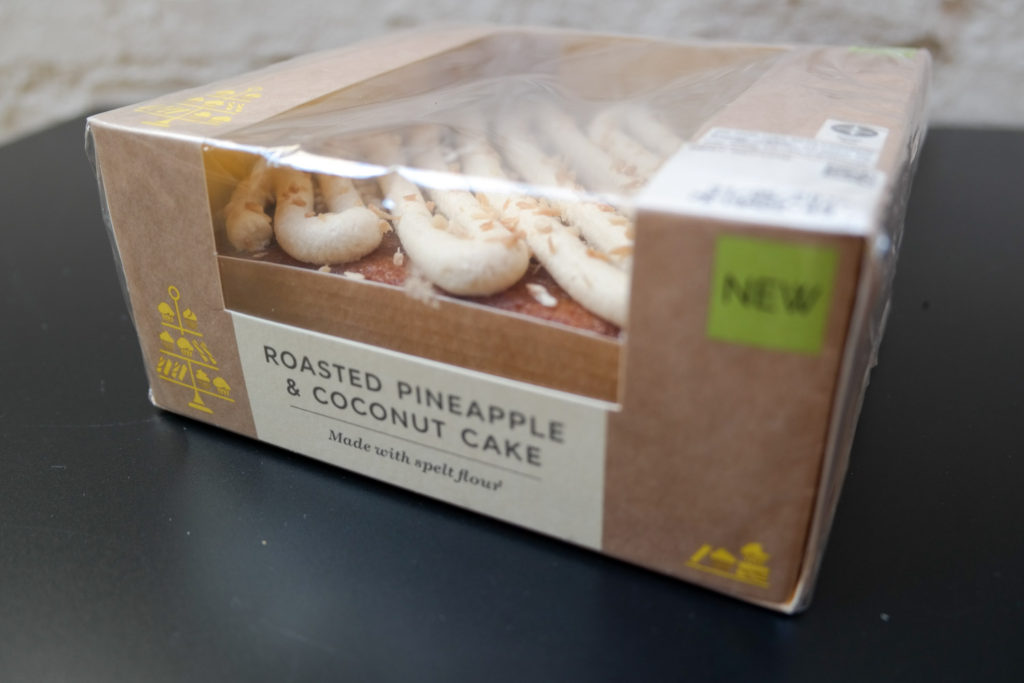 The Cupcakes
There are cupcakes and then there are mini cupcakes. Which are obviously just a single mouthful. But absolutly delicious all the same. Marks and Spencer have released a box of 9 Afternoon Tea Fairy Cakes. Included in the box are 9 mini cupcakes in a selection of flavours including Coffee and Walnut, Earl Grey Tea with Cornish Cream Frosting and Blackcurrant Jam Sundae. All reminiscent of summer.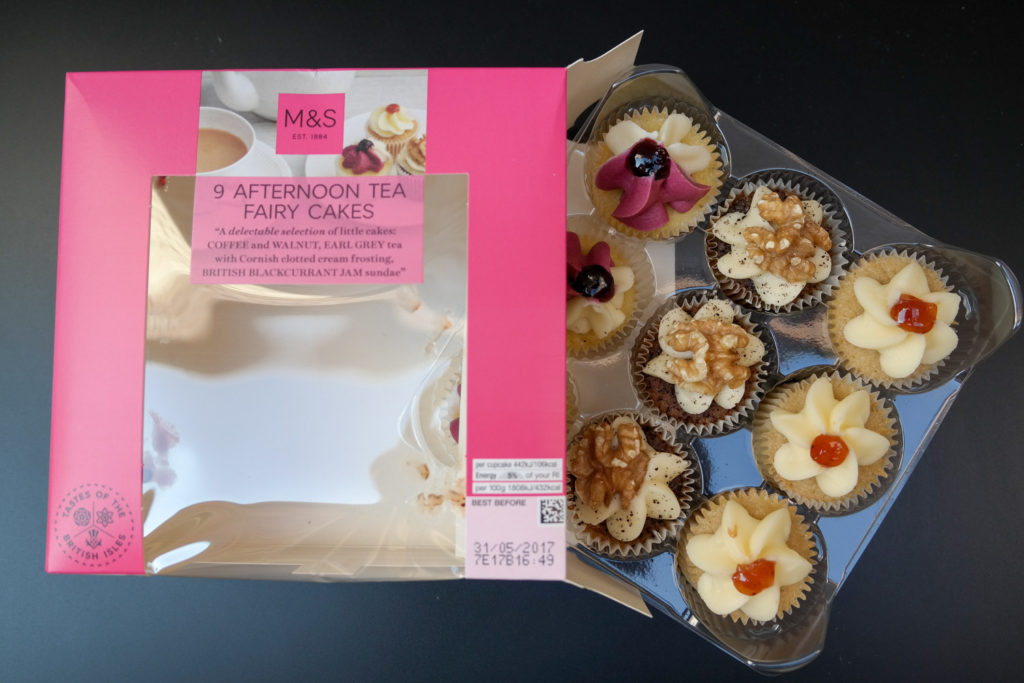 The Cookies
There is a trend at the moment for American Style cookies and Marks and Spencer released these in last years range. They were incredibly popular and still are. These are giant American Style Salted Caramel and Belgium Milk Chocolate Chunks cookies. These are huge cookies. You 'might' consider sharing one, or not.
Marks and Spencer also have a good all year round selection of cookies. These are a firm favourite in our household but we always look forward to see what special flavours they release for their Spirit of Summer range. This year you'll find All Butter Triple Chocolate Chunk Cookies and Date, Honey and Walnut Cookies.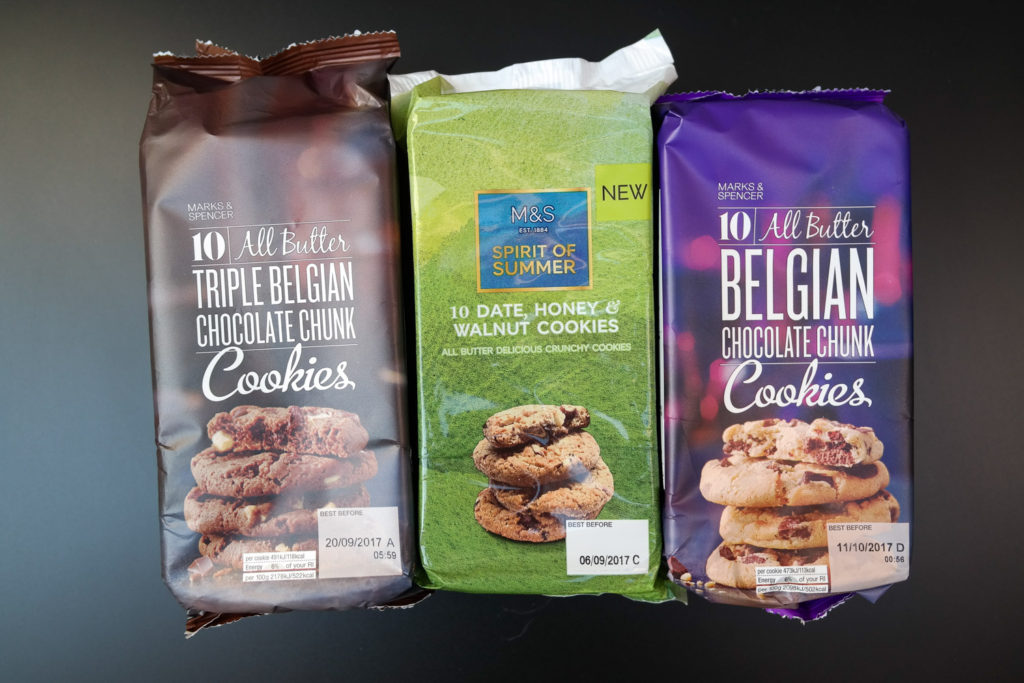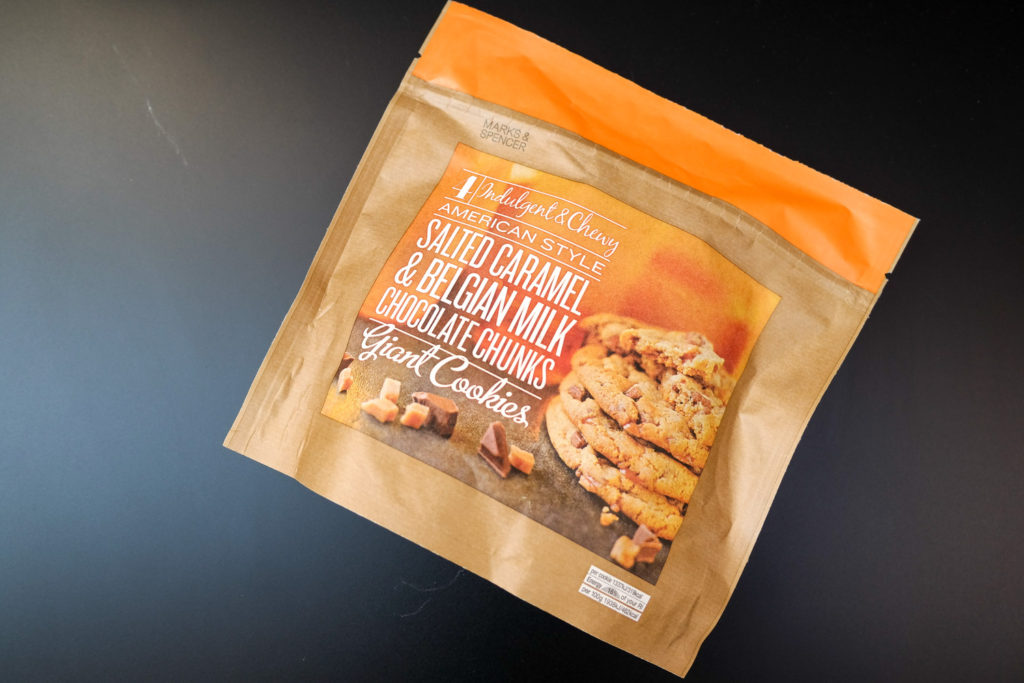 The Crisps
We're huge fans of crisps, crisps of all sorts, crisps of all flavours. We eat sharing bags all by ourselves. No Shame, No Shame!
This year two flavours which stood out to us in the Spirit of Summer range was Tennessee Style BBQ Pork Hand Cooked Crisps and our absolute favourite Iberico Ham Hand Cooked Crisps. Absolutly packed with flavour.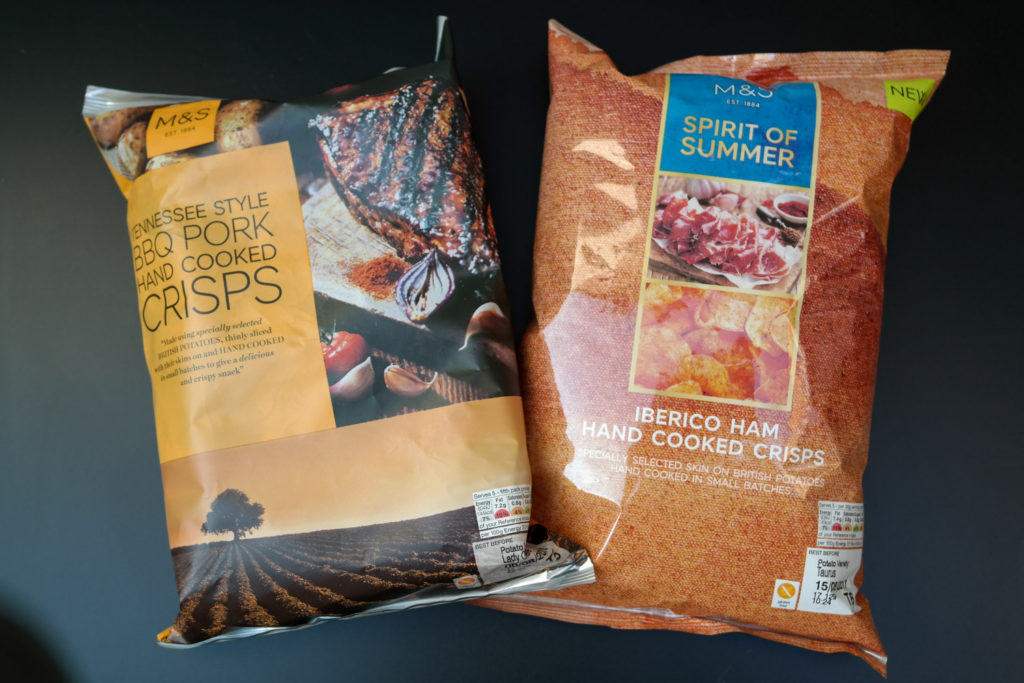 Other Treats
There's always other treats and sometimes they're better than all the others combined. This year Marks and Spencer released Lemon Meringue Fudge. Did you ever consider these two marvels could be combined together?! They have no. Amazing.
We always love a bit of Baklava. It's available in so many varieties now and its growing in popularity every year. We absolutly adore Marks and Spencer's Baklava with Pistachio and Honey.  If you're a truffle lover you'll also love their Gelato Truffle selection which is a box of 6 different wonderfully flavoured truffles.