Marks and Spencer Summer Wines
The weather may not be up to much at the moment but it doesn't mean you cant have a taste of summer in a glass.  We take a look at our favourite summer wines from Marks and Spencer which they were kind enough to send us to try.
We'll start with an obvious one. One which we hope when you see you would think of us too. Cupcake Vineyards Chardonnay. Yes you read that right, its not a typo. Cupcake Vineyards. I like to think if I owned a vineyard that I would call it that. I can dream can't I!
This is a beautiful wine, fruity and smooth with notes of pear, peach and vanilla. Marks and Spencer describe it as a rich and decadent chardonnay with flavours of bright citrus, butter cream and hints of subtle spice. Overall a great wine and our favourite one this summer.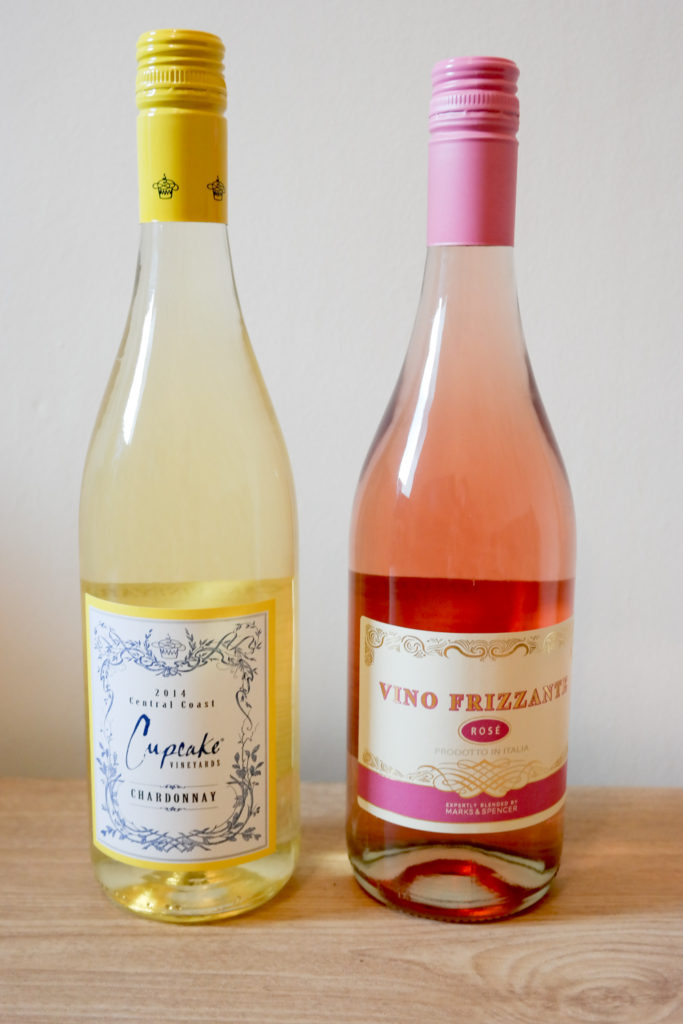 Every good summer party should have a Rosé wine. So we chose this great Vino Frizzante which is fresh, fruity and just lightly sparkling. This one has notes of juicy pear and red berry fruits. Sounds like summer in a glass doesn't it! It suggests serving this one lightly chilled but we like it ice cold!
We're going peach crazy this year in the Spirit of Summer range and there is no exception with the wine. Marks and Spencer have released a great Peach Frizzante. This is a lightly sparkling blend with sweet peach juice and crisp Spanish white wine.