Easter at Marks and Spencer 2018
Marks and Spencer were very kind to send me some of their Easter eggs to try. This year they have some great new additions to the collection. There truly is one for everyone!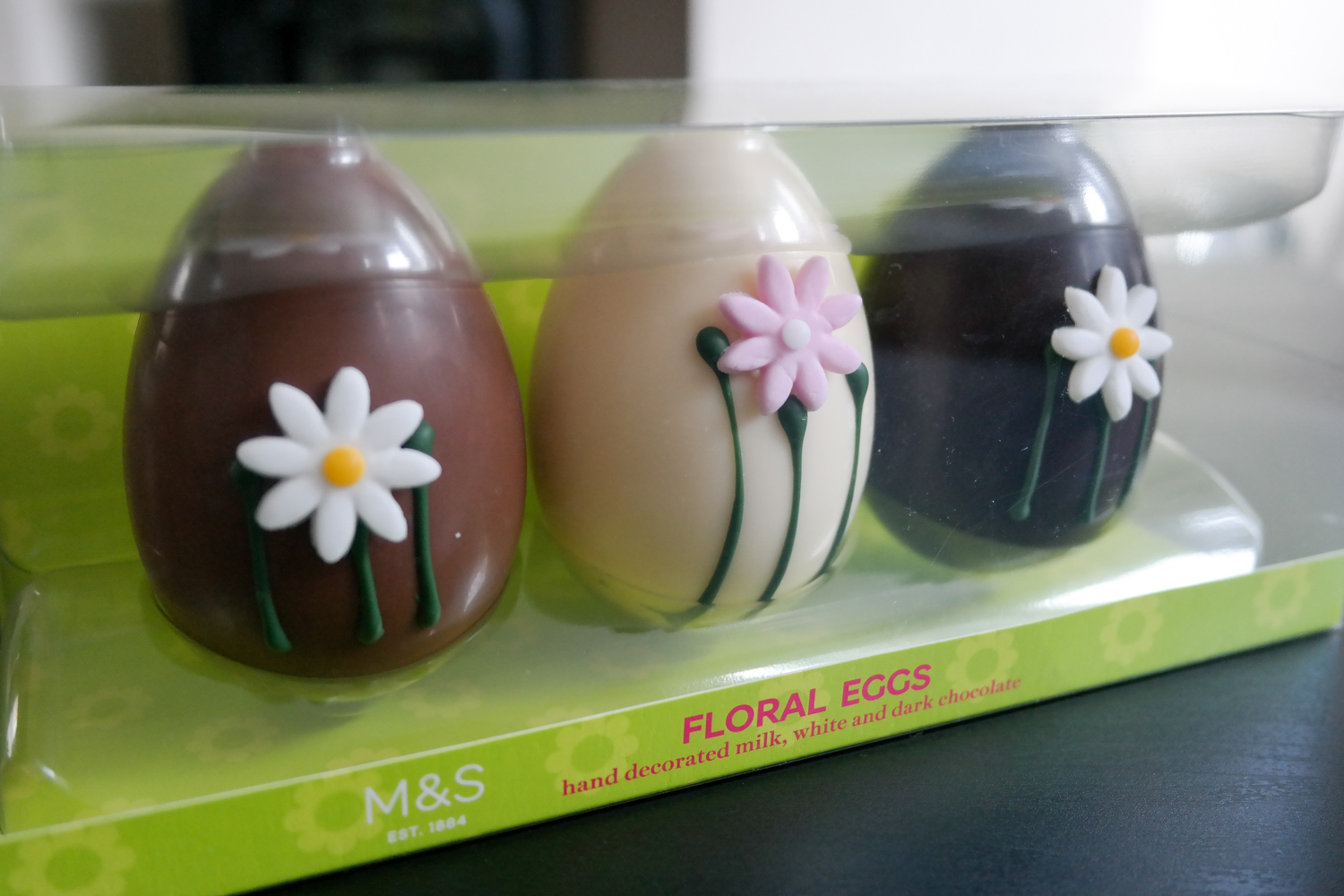 We'll start with the famous Percy Pig from Marks and Spencer. Percy has his very own Easter Egg this year and it is a special one. Introducing Globetrotting Percy. This is a hand decorated hollow white chocolate with raspberry and strawberry egg and a bag of globetrotting Percy Pig sweets! This Easter Egg is great fun in the sense that it comes with your very own pair of cardboard sunglasses. #Selfie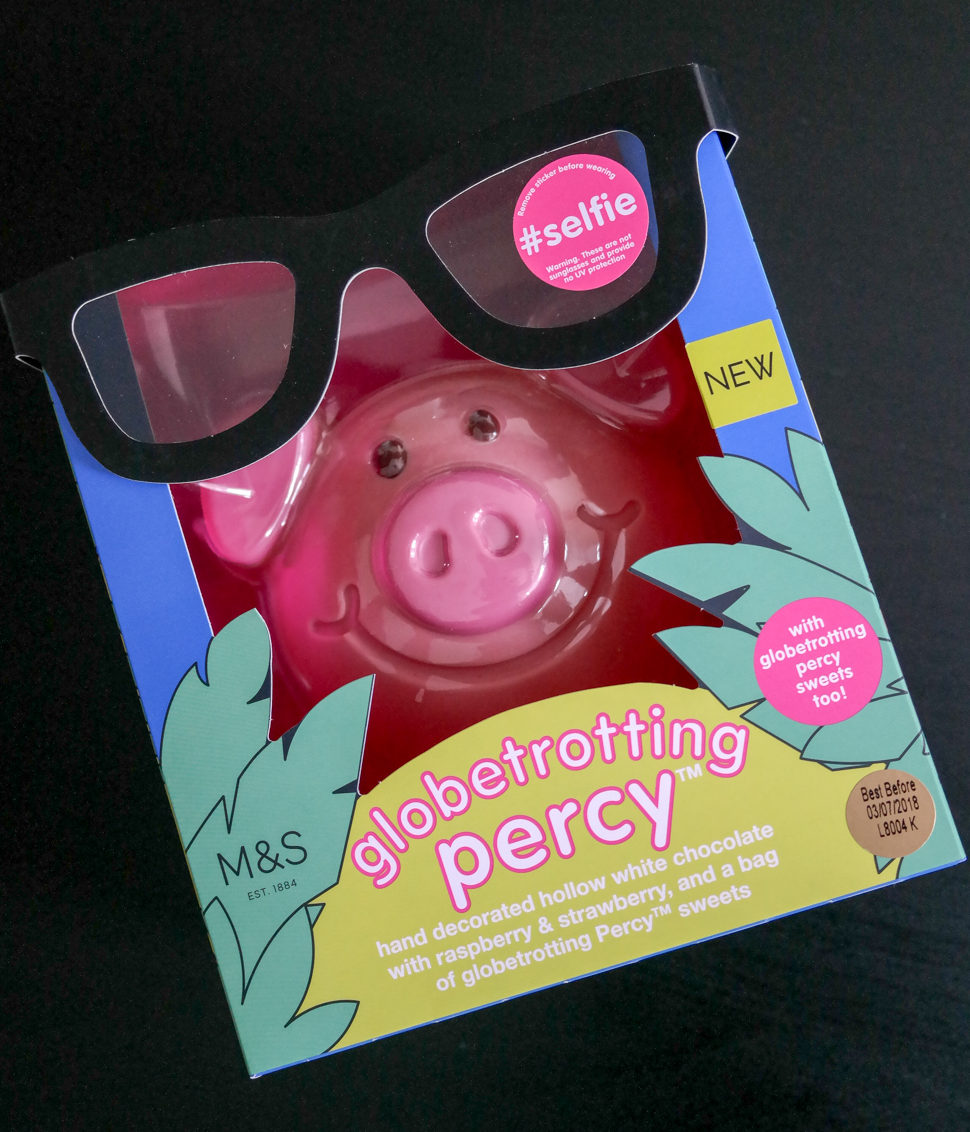 Next in line is the really fun Burrowing Bunny Egg. This takes the form of a bunny burrowing into the ground. This is a nice and simple decorated hollow milk and dark chocolate egg. The fun with this one comes with the design. Great fun!
Keeping in the theme of fun another great fun egg is the Chick-A-Boo egg. This is a milk chocolate hollow egg with a decorated duck. This is a great one for the kids and adults alike! Whoever did set an age limit for Easter Eggs? I still think we should get them as adults. Just saying…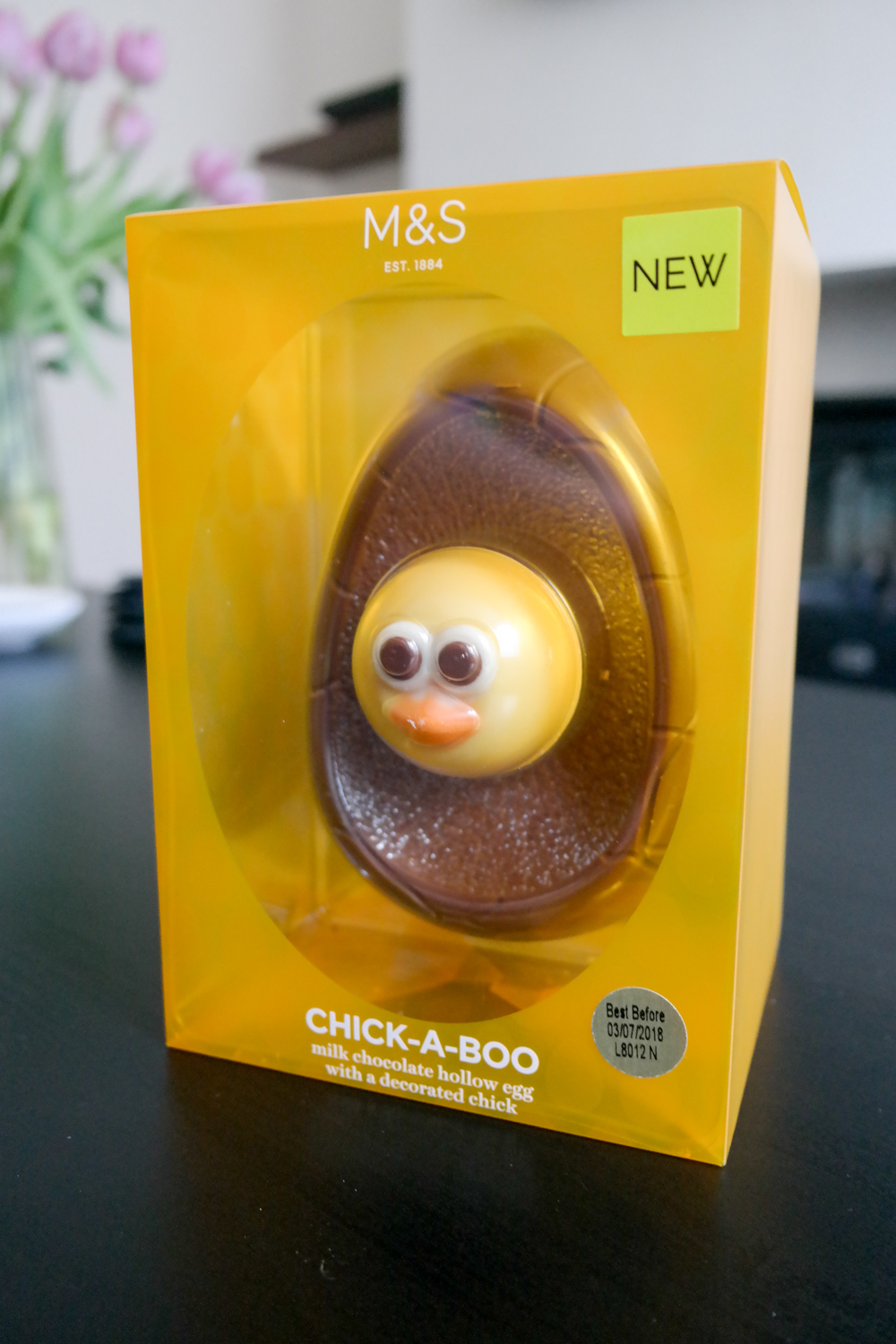 The nice, plain and simple egg in the range this year is the Chocolate Button Egg. This is a creamy hollow milk chocolate egg with a bag of giant chocolate buttons inside. Sometimes simple is better!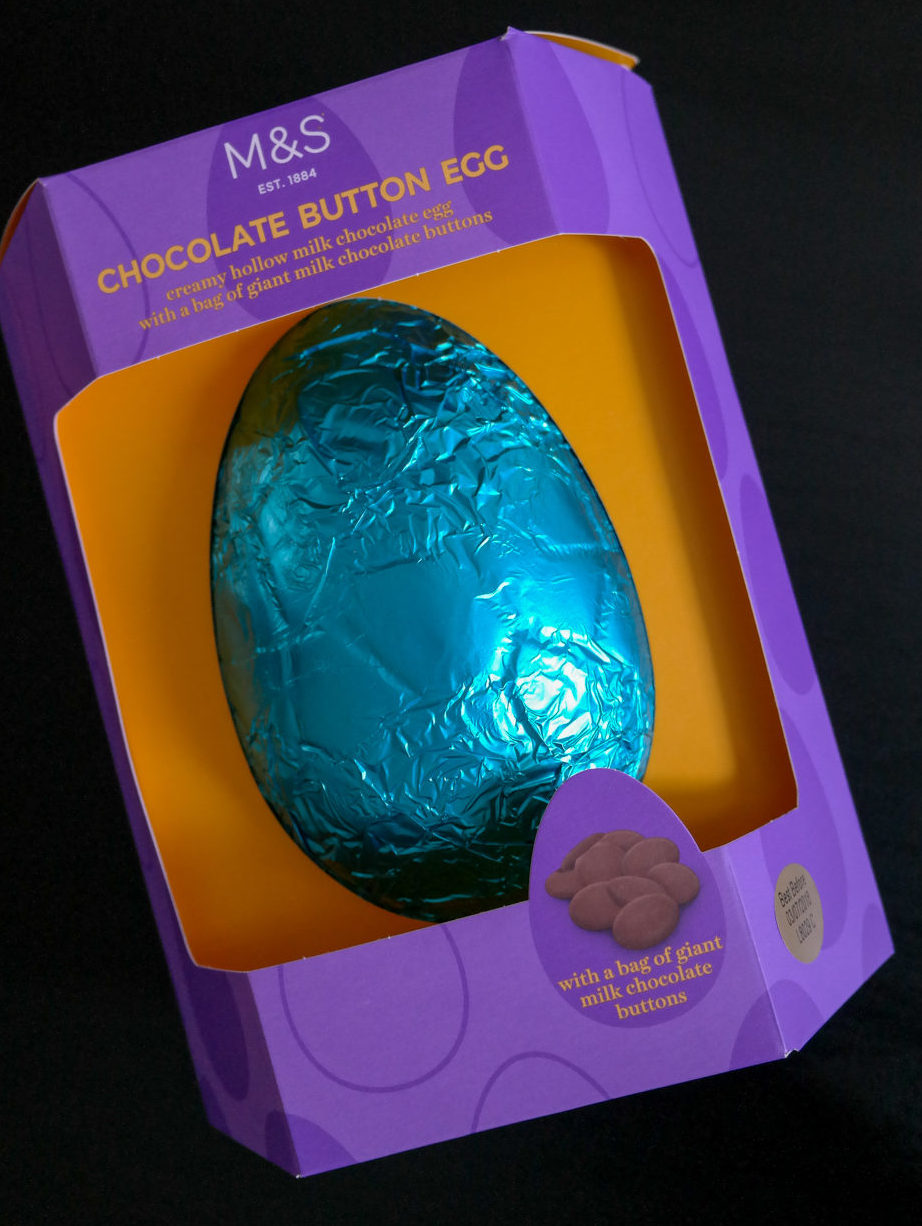 If you plan on having an Easter Egg Hunt this year like us. You'll need plenty of miniature eggs. Marks and Spencer's have thought of that too. A crate of 30 hollow easter eggs all come in their own egg box style carrier. This is the perfect egg hunt kit all ready to go! These are good sized miniature eggs and they come in an array of different patterns and coloured foil.