BakingBar Christmas Gift Guide 2017
Each year we have the honour and privilege to test many products. The absolute highlights of these go into our annual Christmas Gift Guide. We personally recommend each of the products we list in this guide and wouldn't list them if we are not happy to use them ourselves. There are so many gifts that we've come across every year, some of which have the flavour of a personal touch. While we didn't get something like these UNIQUE Personalized Bobbleheads this year, we still had some amazing products that we wanted to share with you. If you are looking for the best products to get your foodie friend then there are a few great items on this list but if you don't find anything you like then you can also check out Village Bakery to see if they have reviewed any products you might want to get your foodie friend! That being said, we hope you enjoy this years list, we think it is the best yet.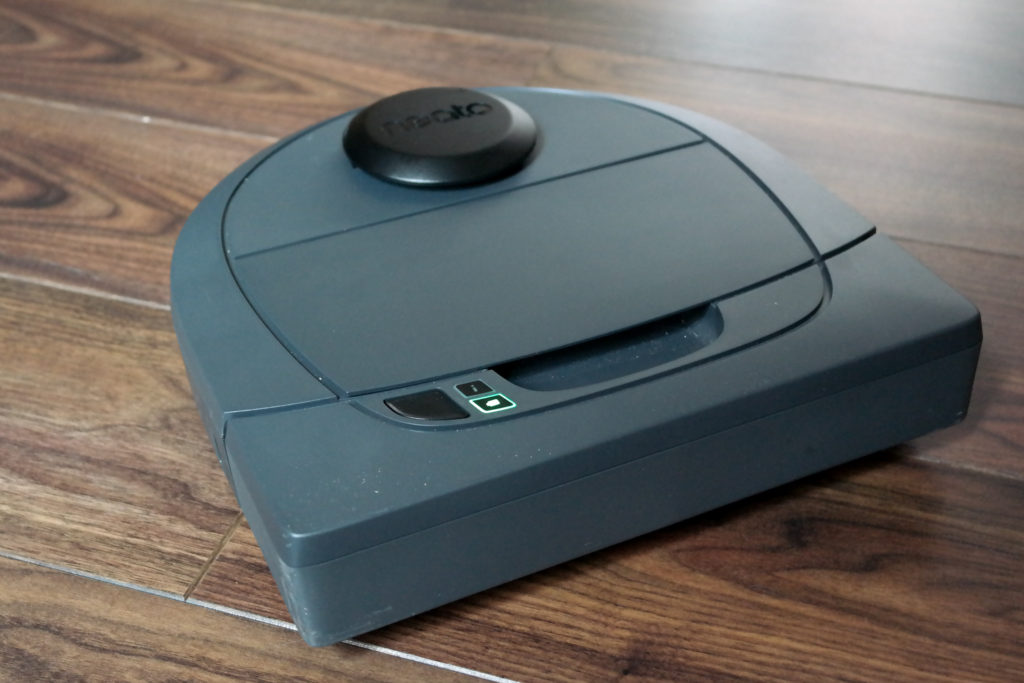 The Neato Connected
The Neato Botvac D3 Connected has become one of the most regularly used household appliances in our home. We do prize ourselves as having a smart home however theNeato Botvac D3 Connected is so intelligent itself that it requires very little knowledge of how it works. You can simply let it get on with its business and you get on with yours. The basics of how the device works is that it has a laser built into the top of the robot. When yourNeato Botvac D3 Connected leaves its home base (where it lives and charges) on one of its missions (whether manually told to start or scheduled via the timer) it scans the room with the laser, identifying any big obstacles and the general shape of the room. It then sets out to clean the room systematically. It then moves onto other rooms if you leave the doors open. A whole apartment cleaned in one go….amazing! TheNeato Botvac D3 Connected is a little genius when it comes to avoiding smaller obstacles too such as cat food bowls or shoes, or even you! It simply adjusts its course.
Constantly baking means that the kitchen is continuously being subjected to a bombardment of kitchen debris but theNeato Botvac D3 Connected has been an amazing help in the kitchen, completely eliminating crumbs or other kitchen debris which results in baking or even cooking. Whether the debris is sugar, oats, flour or just general crumbs the Neato has no trouble at all in lifting these. The vacuum power of this robot is something I would like to particularly mention as some people have commented upon seeing the Neato that it may just be a novelty or a toy but we can assure you this is not the case. The Neato has not struggled with lifting anything we have put in its path. It has found debris in our carpet that even our big brand name standup vacuum didn't lift. This amazes us! The Neato Botvac D3 Connected is worth every penny of its price in our opinion. You'll soon grow to love your Neato's personality and you'll soon find a name for it too. Ours is called 'Crumbs'. What will you call yours? You can purchase a Neato from numerous suppliers in the UK, you can find the list on their website. This is the first wifi-enabled robot vacuum which can be operated from your Apple or Android smartphone, using an easy to use mobile app to start, stop, schedule and monitor the vacuuming run.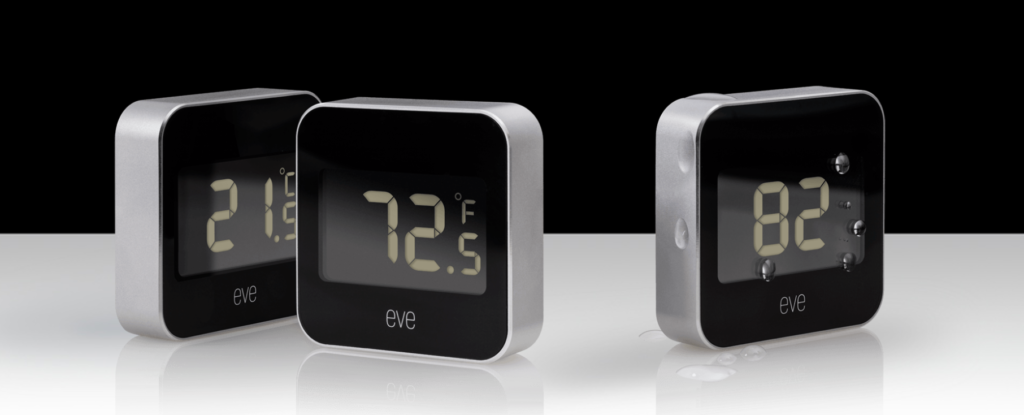 Eve Energy and Eve Degree
Elgato have huge amounts of experience in technology products and in recent years expanded into Smart Home technology too. One of Elgato's main ranges is Eve. Eve is a selection of smart accessories that work together to help you gain important insights about your home and turn it into an overall pretty smart home. The Eve family includes the new sensor Eve Degree which monitors the room's temperature and humidity. This all reports back to your smart phone so you can view a history of your data collected from the device. Pretty cool eh!? The Eve Degree is not another ugly looking plastic device either its perfectly designed and engineered to look sleek and modern. It is not too large either. Its sleek lines fit into any interior and it can either be left on a shelf or sideboard or fixed to the wall. The decision is yours. Another range owned by Elgato is Eve Energy which is a smart plug that you can control from your iPhone using Siri, and it also records the energy consumption of the device that's plugged into it. The best part of all this wonderful technology is that it all connects to your iPhone and iPad and reports all the statistics back. Elgato's Eve range also allows you to track in near real-time the details of your home environment as well as look back and compare to last week, last month etc. We find this hugely exciting. You can even set up smart connections between devices. For example if the Eve Degree temperature rises above 25c then the Eve Energy will turn on the fan. How cool is that!
And what's best: All the Eve devices work with Apple HomeKit technology, so you can control them with Siri and share all the information and statistics via iCloud to your devices. Not only is it hugely functional and interesting but it also looks great. Its design is sleek and modern, blending in with all surroundings.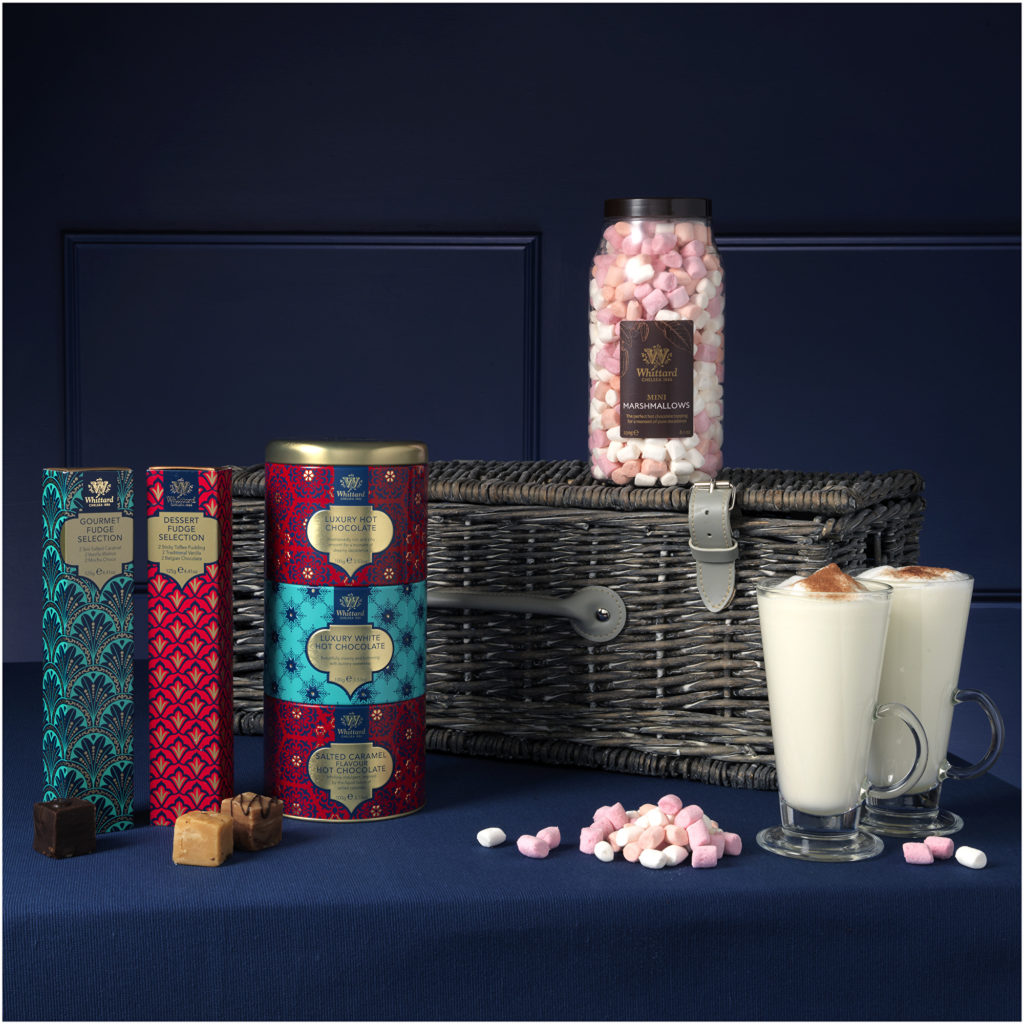 Whittard of Chelsea
We love Whittard of Chelsea's illustrious and long history as one of the most prestigious suppliers of tea and coffee products. One of the things that Whittard has become iconic for are their hampers. Available in beautiful wicker baskets these hampers are an absolute joy to receive. You can build you own so your recipient can be guaranteed to receive exactly what they like. Or you can simply buy one of the already made hampers. These have been put together by the specialists at Whittard to ensure they are the perfect combination of gifts depending on the theme. This year our favourite hamper is the Christmas Sweet Treats Hamper. This is a great Christmas gift hamper and includes Open the hamper and you'll be greeted by two exclusive collections of fudge from Fudge Kitchen, a stacking tin of three luxury hot chocolates, and an avalanche of mini marshmallows – it's a cornucopia of delights for the confectionery connoisseur. They've even bundled in a pair of Calli double-walled glasses to keep your hot chocolate… well. Hot. So this hamper is the complete kit to the perfect hot chocolate.
Marks and Spencer
Marks & Spencers never fail to come up with great gifts at Christmas and this year has been no exception. We chose these items to feature in our Christmas gift guide as they are such wonderfully presented treats that the recipient will be guaranteed to want to keep it! There is always a selection of Christmas themed tins. This year you'll find a beautiful Scotish Shortbread in tins with a wonderful wintery deer scene on the front. We also spotted the new Continental Biscuit Selection which comes beautifully presented in a small red box. Christmas in our house wouldn't be complete without one of the boxes of Marks and Spencer's Milk, Dark and White Chocolate Biscuit Selection boxes. Another new item we spotted this is the Milk Chocolate Fudge. These are smallish boxes but packed to the brim with chocolate covered fudge. Great emergency gifts to have stocked up for neighbours and unexpected visitors over Christmas.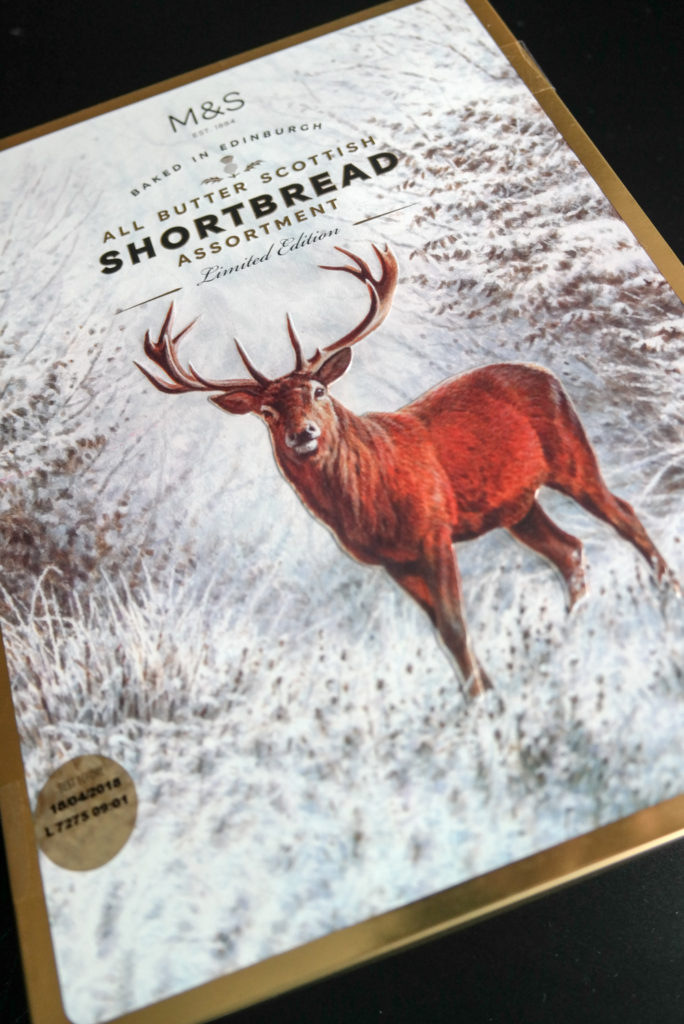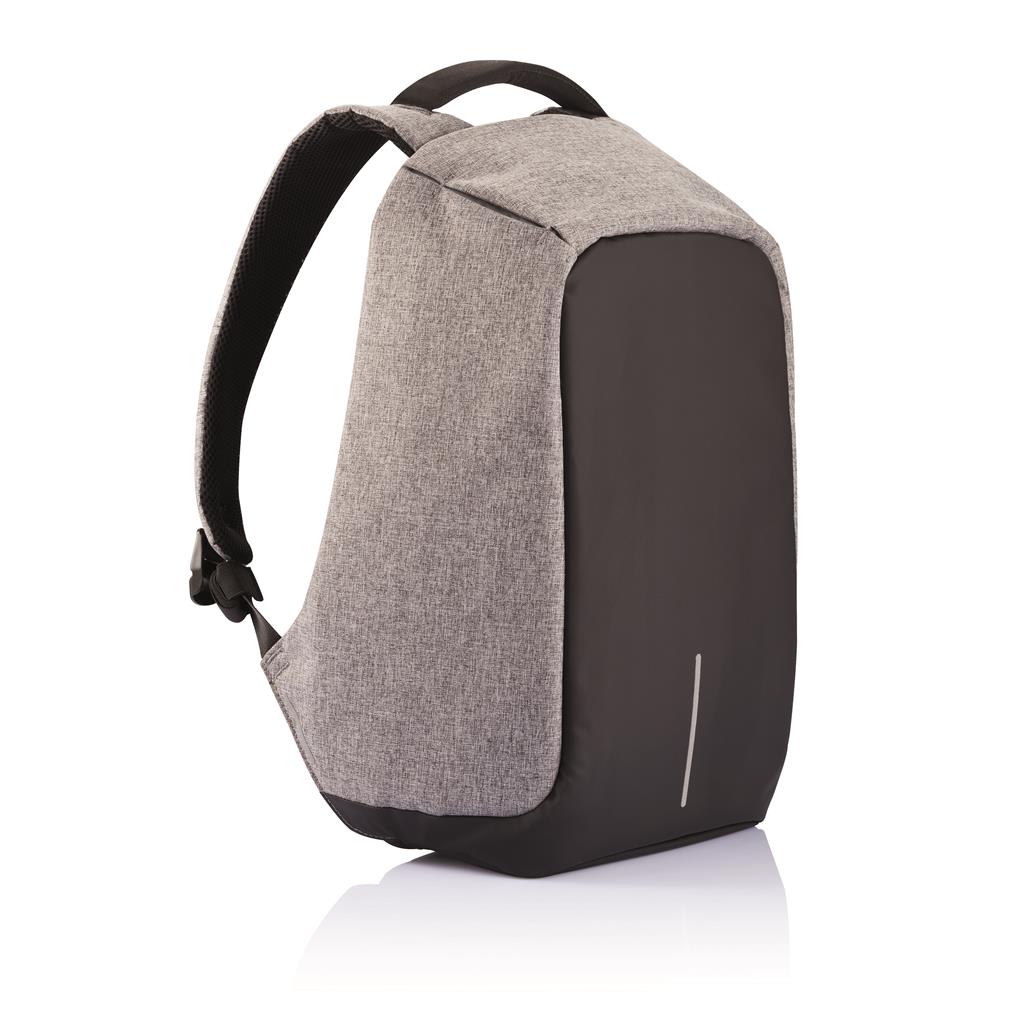 XD Design
We're huge fans of any new design companies which pop up especially when they create wonderful new products. We worked with XD Design for the past two years to bring you some amazing gift ideas and recommendations. This year is no different. One of XD Design's most famous and popular products is their Bobby Backpacks. These began as a kickstarter vision and after gaining huge traction from customers they soon came into existence. From that moment they have been one of XD Design's top sellers. This will be the best backpack you will ever own. We both use one of them every day to get to and from work. It holds everything you need for the day and all in an organised fashion. So the main selling point of Bobby Backpacks is that they are designed with anti-theft measures in mind. All zips face your back and all are concealed. Meaning no one can come up behind you and access your bag. It has numerous concealed pockets too. A great feature for those who travel a lot is a built in USB port which connects to a portable battery charger. So you can keep all your gadgets topped up. The fabric is water repellant and really durable. The bag just feels high quality, simply because it is. They are also available in a variety of colours and a compact version too. I can't ever imagine owning another bag. The other item we've fallen in love with this year from XD Design is their range of activity trackers. Track your activity, calories burned and sleep pattern with this activity tracker. Get insight into your achievements with the free APP that is compatible with both iOS 8.1 and Android 4.4 or higher. The bracelet has an OLED screen to display your progression on the bracelet. These are available in a wonderful selection of colours too!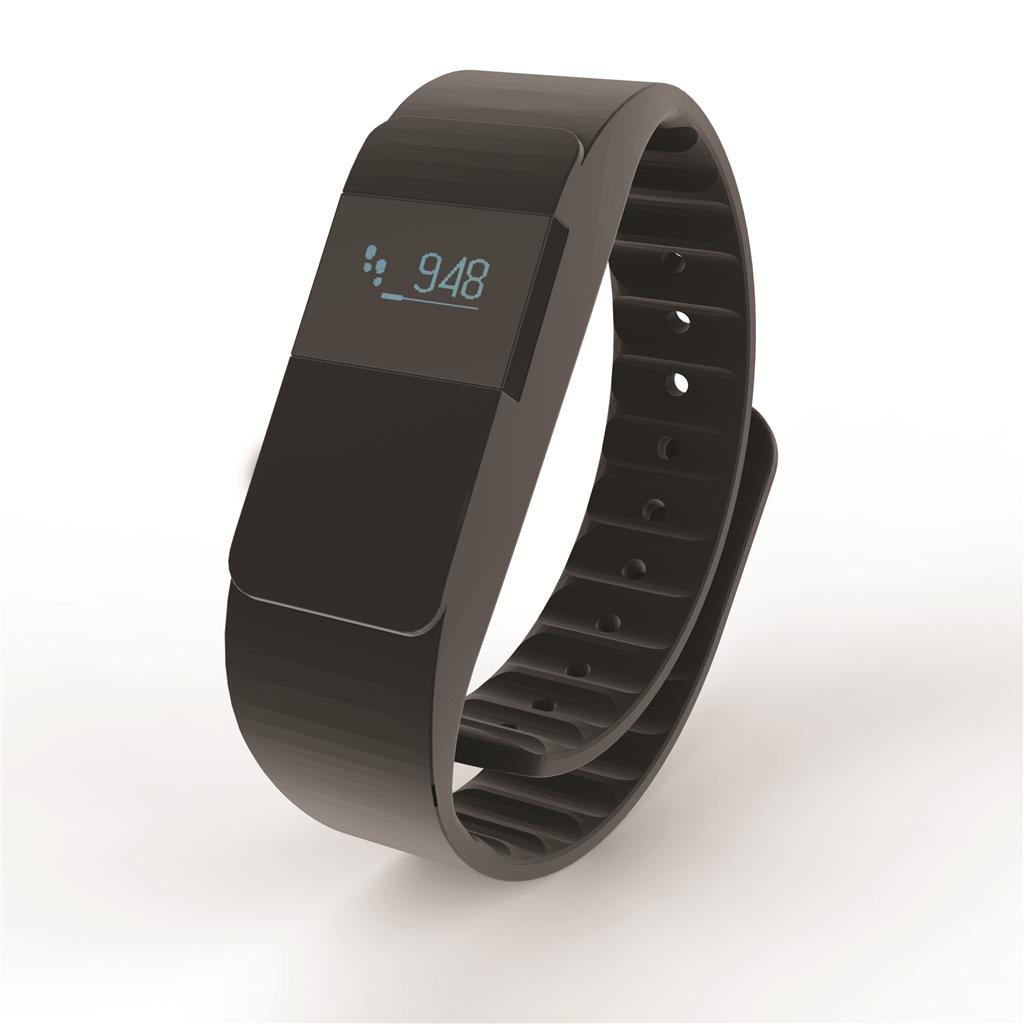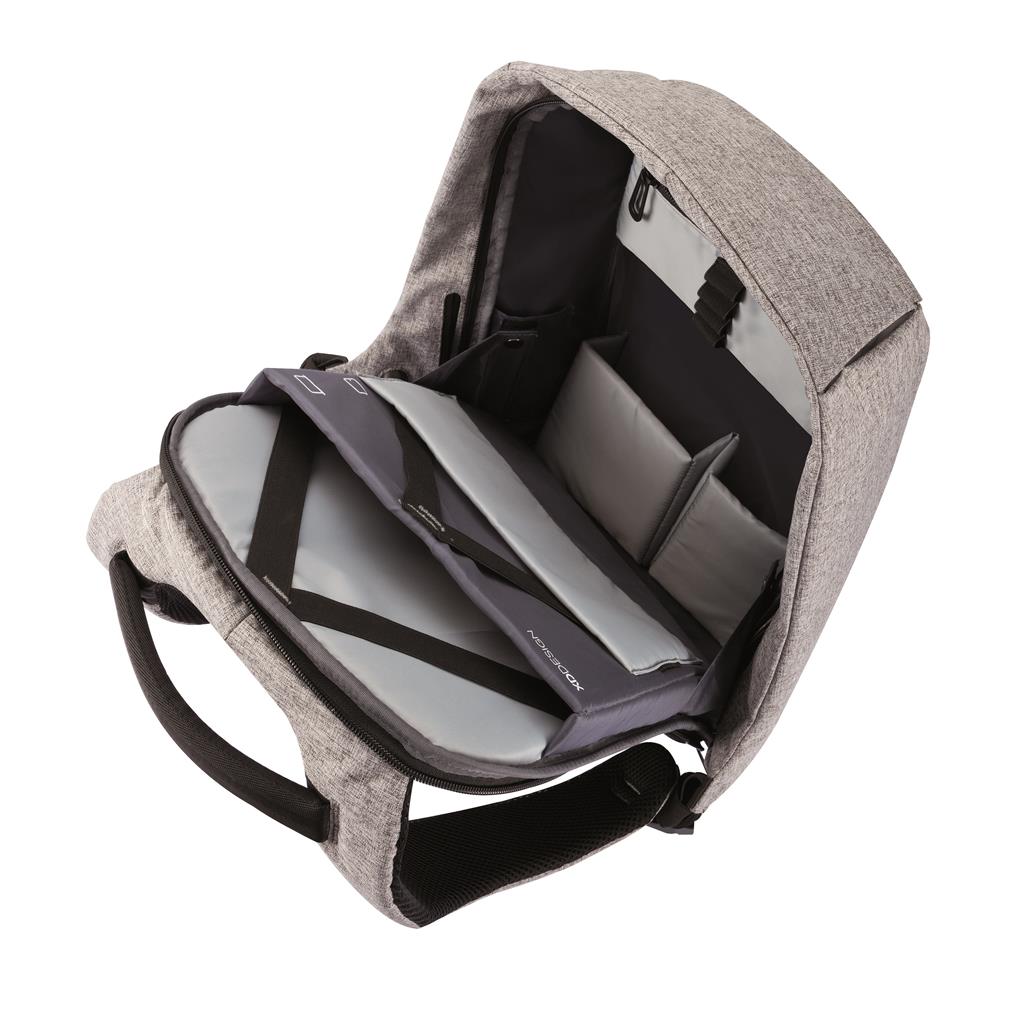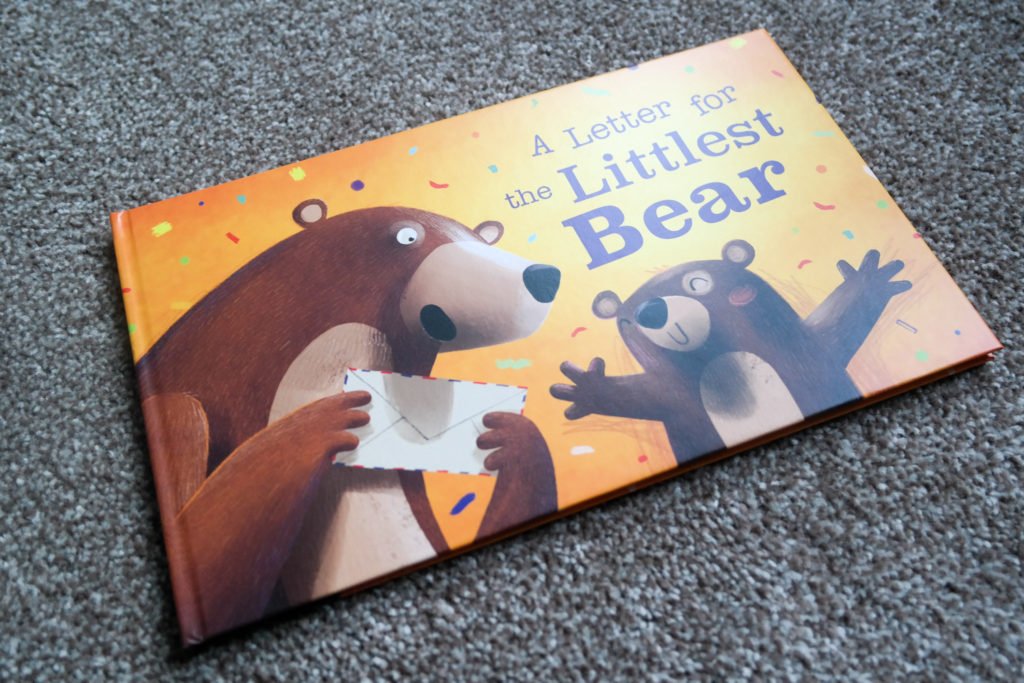 Wonderbly
We're huge fans of personalised gifts. Especially when it is more personalised than just adding a name on something. I am currently looking into buying some friends some personalized photo mugs which I am so excited to see, however we needed to find something more suitable for the younger ones. Last year we came across Wonderbly who offer a few personalised children's books and posters. We needed to order some gifts for a new little man in our family so this discovery came at the perfect time. He is now 1 year old and loves getting read stories from his very own books. The first book we ordered this year is called The Littlest Bear. This book is themed around a family of bears who are all looking for the little bear. Each bear can be personalised with different family names. The way these books integrate the personalisation is great and very natural when reading them. The second book we bought is My Golden Ticket which is of course based around the story of Charlie and the Chocolate Factory. This is a very special collaboration of Roald Dahl so we just had to order this. It is more suits for when he is a little older than 1 but it can still be read to him anytime. This book is also personalised with the childs name appearing throughout the story. Which is just great! There is a lot more reading in this book compared to the others and the story flows very well. We are very excited by the constant flow of new products coming out of Wonderby.
Landon Tyler
Landon Tyler, a new home fragrance brand were very kind to send us a few samples of their newest scent, Blackberry Souffle. We've smelt tons of food related scents in the past. They've been good but still nothing close to the real thing. We were extremely pleasantly surprised when we first smelt Landon Tyler's Blackberry Souffle. You can read our review of this from earlier in the year here. For Christmas we have something a lot more special and more gift orientated. They also do wonderful gift sets. Available from Landon Tyler is a hand-wash and hand-cream set, diffuser sets, small candle sets and large three wick candles. All of these make wonderful gifts. Although the gorgeous smells may give away your surprise present. The flavour we love this year is Chesil Beach. This is a clean oceanic scent combining previous woods, fresh lavender, bergamot and spice. This makes it a wonderful scent for both indoor and outdoor on your patio. We have a large three wick candle in an outdoor lantern which spreads the scent around our outdoor space. The diffusers work great in bathrooms alongside the hand wash and hand-creams. These sets make wonderful presents as they come in wonderfully presented boxes. So simply wrap them up and you're ready to go. If you can resist keeping them for yourself.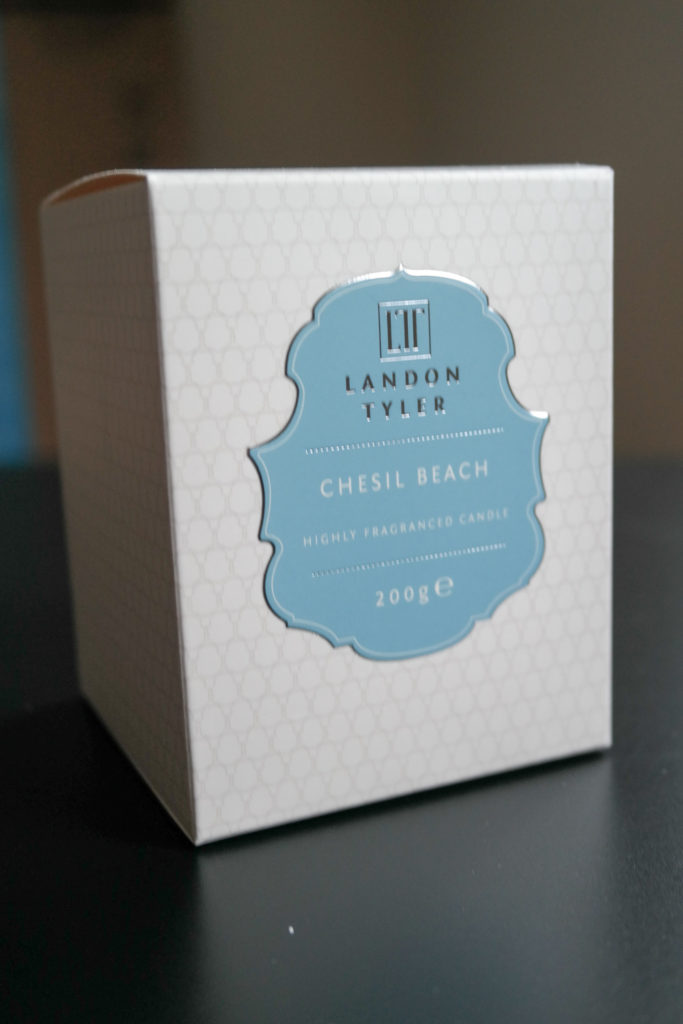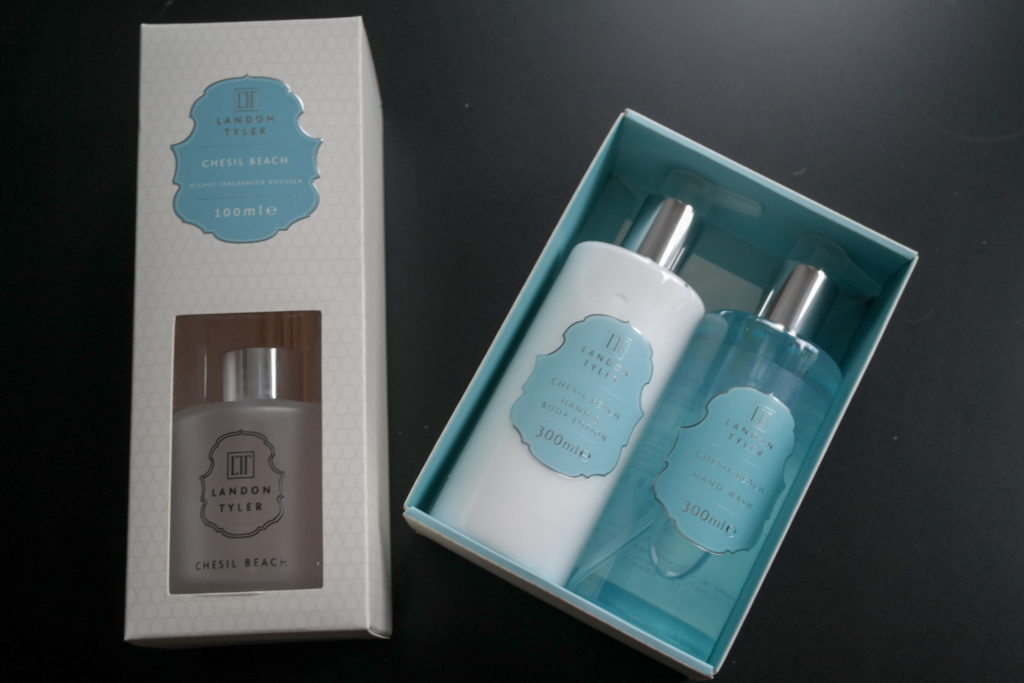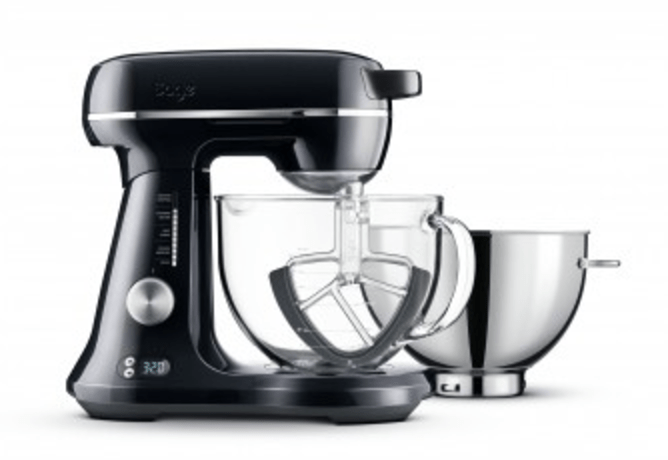 Sage Appliances – Bakery Boss
If your gift recipient is a budding chef, or even an amateur one at that, look no further than Sage Appliances by Heston Blumenthal. Heston's team put huge amounts of design and thought into each appliance which they create. Every aspect of its design is taken into consideration including common complaints or criticisms from other branded appliances. This in turn creates appliances which should be almost perfect. And we think they are. We use the Sage Appliances Bakery Boss in all our recipes and we also own a Sage Appliances Smart Toast which we featured in our 2014 Christmas Gift Guide. We also featured the Sage Appliances Smart Fryer in last years Christmas Gift Guide. So you can see we are very fond of this brand ourselves. Everything is built with quality and utility in mind, as well as incredible design.
This year we have decided not to feature a specific product but instead highlight all of these for you to make your own choices.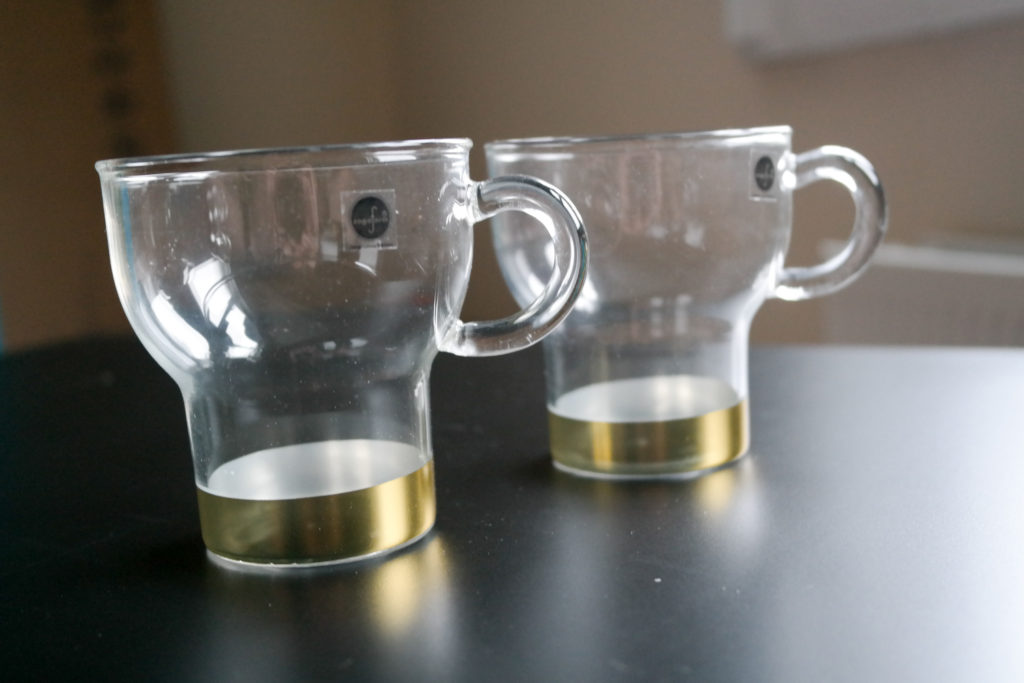 Formahouse
Formahouse prides itself on being an inspiration for your home. Once you start browsing their website you will see why. Their website is packed full of designer kitchenware and accessories at good prices. They work with some of the worlds leading kitchenware brands including Eva Solo, QDO, Capventure to name just a few. The item which we have fallen in love with this year is from the brand Sagaform. This year they have released this wonderful Oak Lantern Candle Holder. This is a wonderfully versatile candle holder allowing you to place any of your favourite candles inside. The minimalist design means that it looks perfect in the centre of the dining table and the oak base gives it a wonderful handmade feel. No Christmas is complete without some mulled wine. We love these Mulled Wine Glasses from Sagaform. They have beautiful festive gold rings on their bases. These are also perfectly suitable for coffee or any other hot beverage you want to enjoy over the festive period. They come in boxes of two which make them perfect for gifting.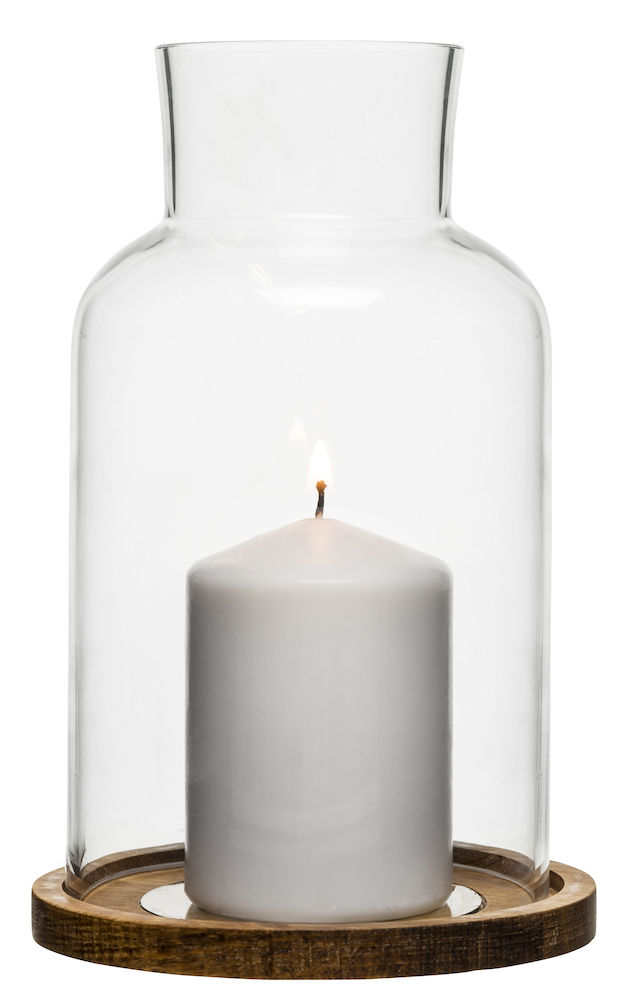 Steenbergs Organic Gift Hampers
We love Steenbergs products. They are organic and of high quality. So what's not to love. It's not always easy to give spices and flavourings as gifts but Steenbergs have packaged some of their most popular baking items into a special Baking Hamper. This includes Steenbergs baking powder (gluten free), Steenbergs organic Fairtrade vanilla extract, Steenbergs organic orange extract, Steenbergs organic lemon extract, Steenbergs organic rose water, Steenbergs organic Fairtrade cinnamon sugar, Boxwood pastry wheel, unbleached large baking cups, three wooden spoons with pink tips, FSC Beech Tart tamper. That is a huge array of baking goodies for the cook or baker in your life. And at £45 its an absolute steal!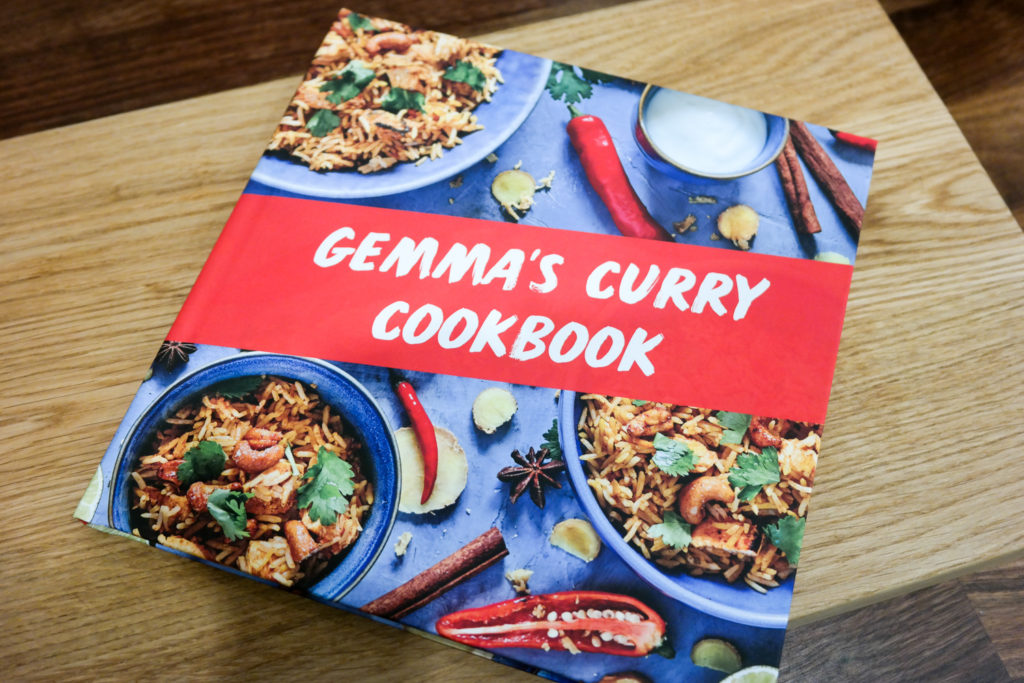 This Is Your Cookbook
Have you ever wanted to be the author of your own cookbook. Like your own actual book with pages. We have shelves and shelves of cookbooks and we love them. They're brilliant and a great inspiration when you're feeling lost for ideas. But whether you're thinking of giving the book to a dear friend or just want one for your own family This is your cookbook offers an amazing and very different personalisation service.
Well This is your Cookbook is a personalisation service for cookbooks. The best thing about it is that you can make it as complex as you like. First of all you can change the name on the cover. Dedicate it to someone special or create one with your family's very own favourite recipes.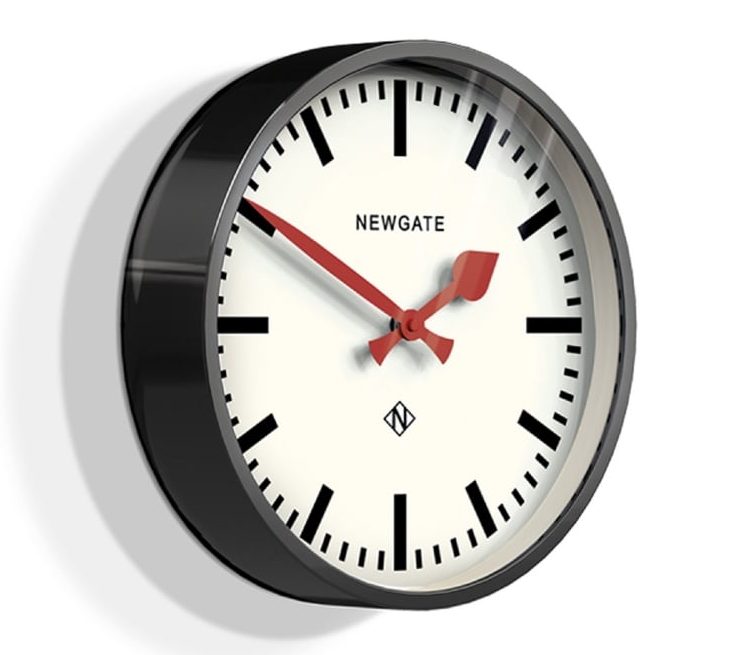 Black by Design
BlackByDesign is a great new homeware site which we found this year when searching for statement pieces for our new home. They have a massive range of gift items to suit every taste. They have foodie themed gifts, retro themed and lots of others too. Our favourite item we got from them this year for our kitchen is this amazing Newgate Luggage Clock. A very timeless piece which really gives some focus to a room. This is an iconic design clock which will always be in fashion. We have ours in our kitchen but it would equally take pride of place in an office or hallway. It is also available in red to suit whatever colour scheme you've got.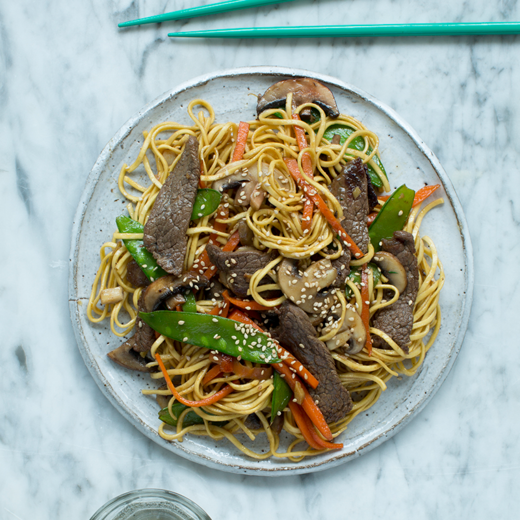 Box'd Fresh Recipe Subscription Boxes
We've been fans of Box'd Fresh since they launched. We see a lot of recipe subscription boxes on the market these days. There is good reason for that, convenience and healthy options. Having the convenience of having all the ingredients sent to you and knowing that you're still cooking a freshly prepared meal is a massive attraction to not only us but tens of thousands of other people around the country. Box'd Fresh pride themselves in working with as many local providers as possible meaning that you're meals are carefully sourced for both quality and supporting local suppliers. It's easy to set up your subscription simply choose from a box for 1, box for 2 or a family box. These get delivered to you free of charge and ready for you to start preparing your meals. The recipes are all written by Box'd Fresh recipe developers and thoroughly tried and tested. You can skip or cancel your boxes any time which makes going on holiday or taking a break super simple. You really can't get more convenient than this.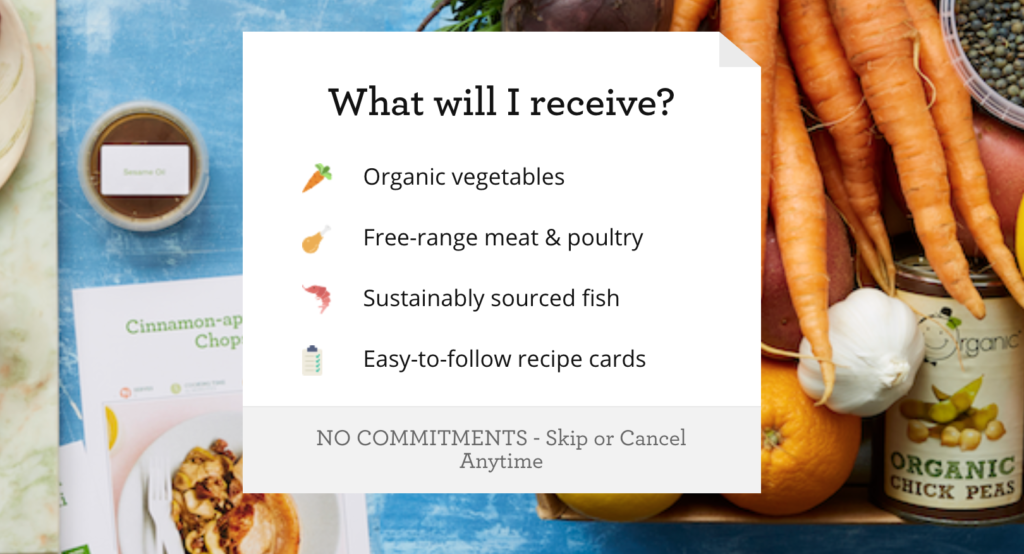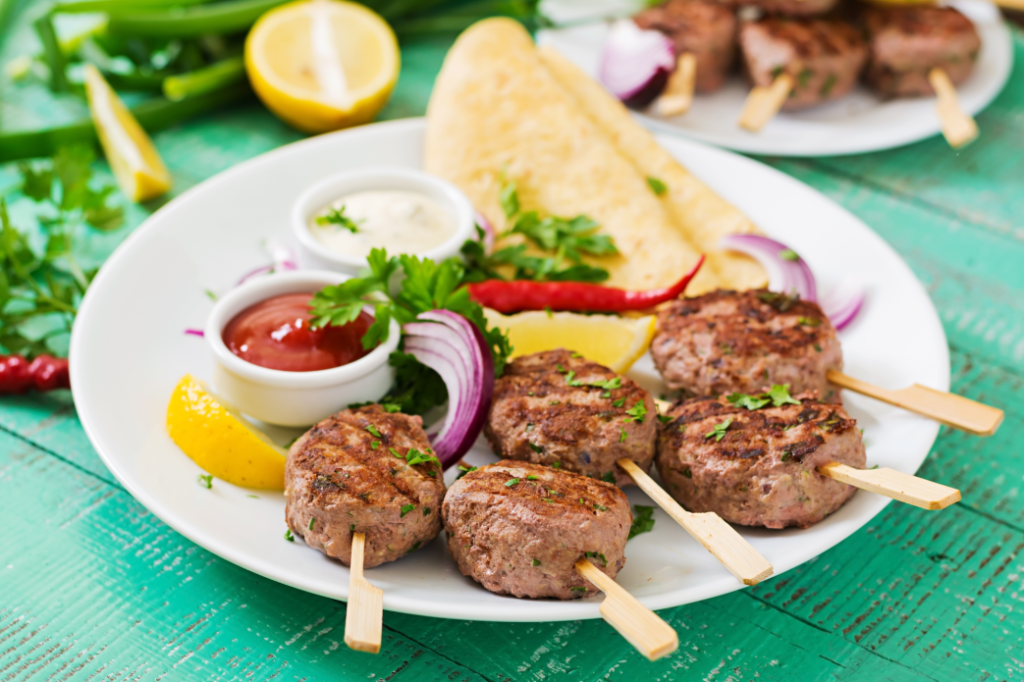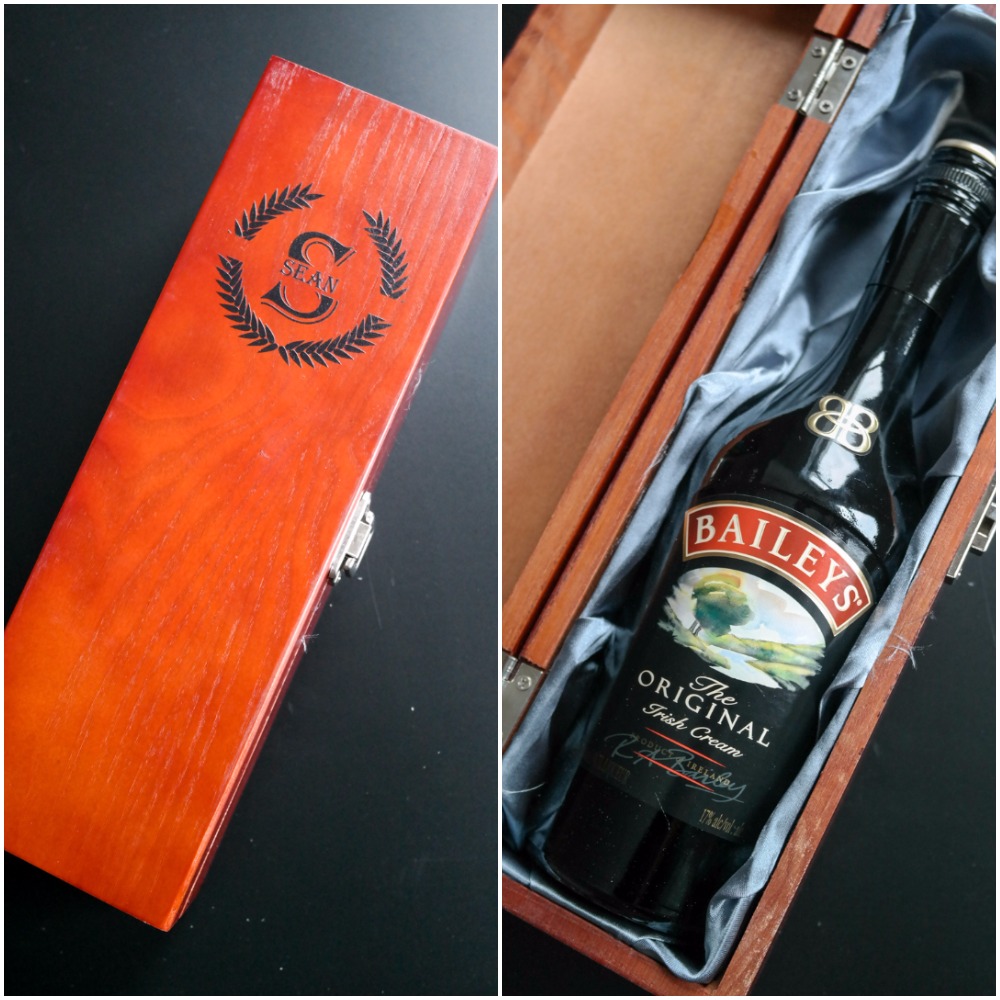 Personalised Gifts Shop
Personalisation seems to be incredibly popular this year with an ever growing demand from customers to be able to make their gifts unique. This is where Personalised Gifts Shop is rather amazing. You can personalise nearly everything! You'll never need to search too long for inspiration as their useful categorisation means you can find a gift for that special someone in no time at all. This year a gift which stood out to us is this wonderful Personalised Boxed Bottle of Baileys. This can be personalised with a crest and then a name. The box is really sturdy and comes wonderfully lined. This is not a box you will want to throw away but instead keep for years to come. I do also want to visit foryou.ie as I have heard you can get absolutely everything personalised and I just love the idea of it, so I will keep you posted on how I get on.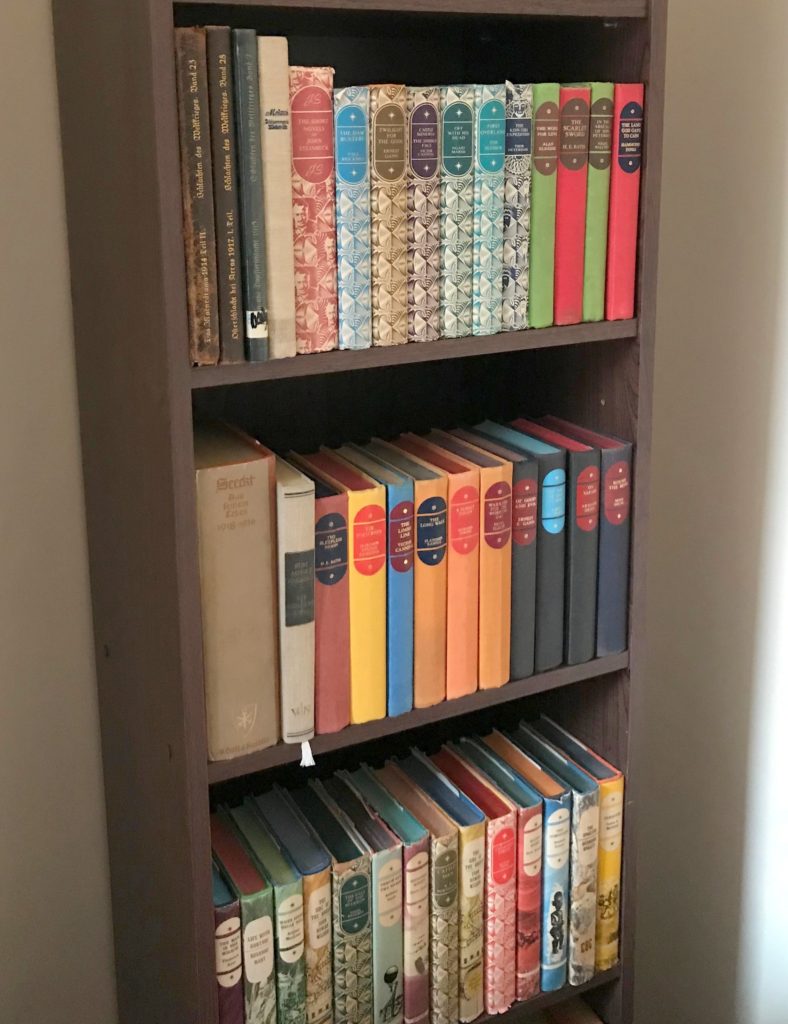 Decor Books
Decor Books is a very unique business and one which I completely adore for a number of reasons. The first being that I love books. The older the better. The more read the better and the more unique the better. I have a huge passion for books and I know there are tens of thousands of other book lovers out there. Perhaps you're married to one, a friend of one. Decor Books offers you the chance to buy books by the metre to fill your shelves. It's not cheating its just giving you a head start to start a beautiful collection. The books are real, they can be read and they have been owned by possibly many different people. I love the fact that Decor Books is giving beautiful old books a new leash of life. Gathering them in small amounts and putting them together to form beautiful collections that simply look great. The books are available in an array of different formats from antique cloth bound books to vintage books to vintage penguin books!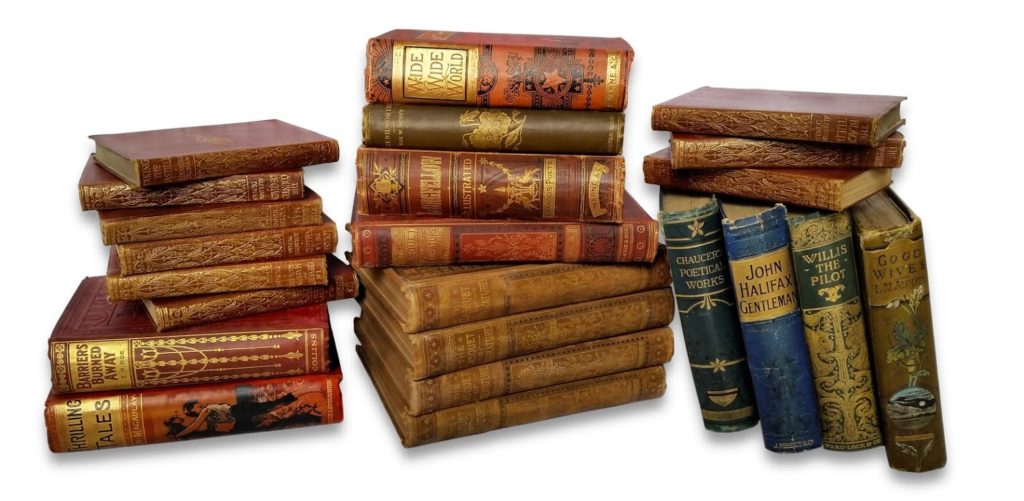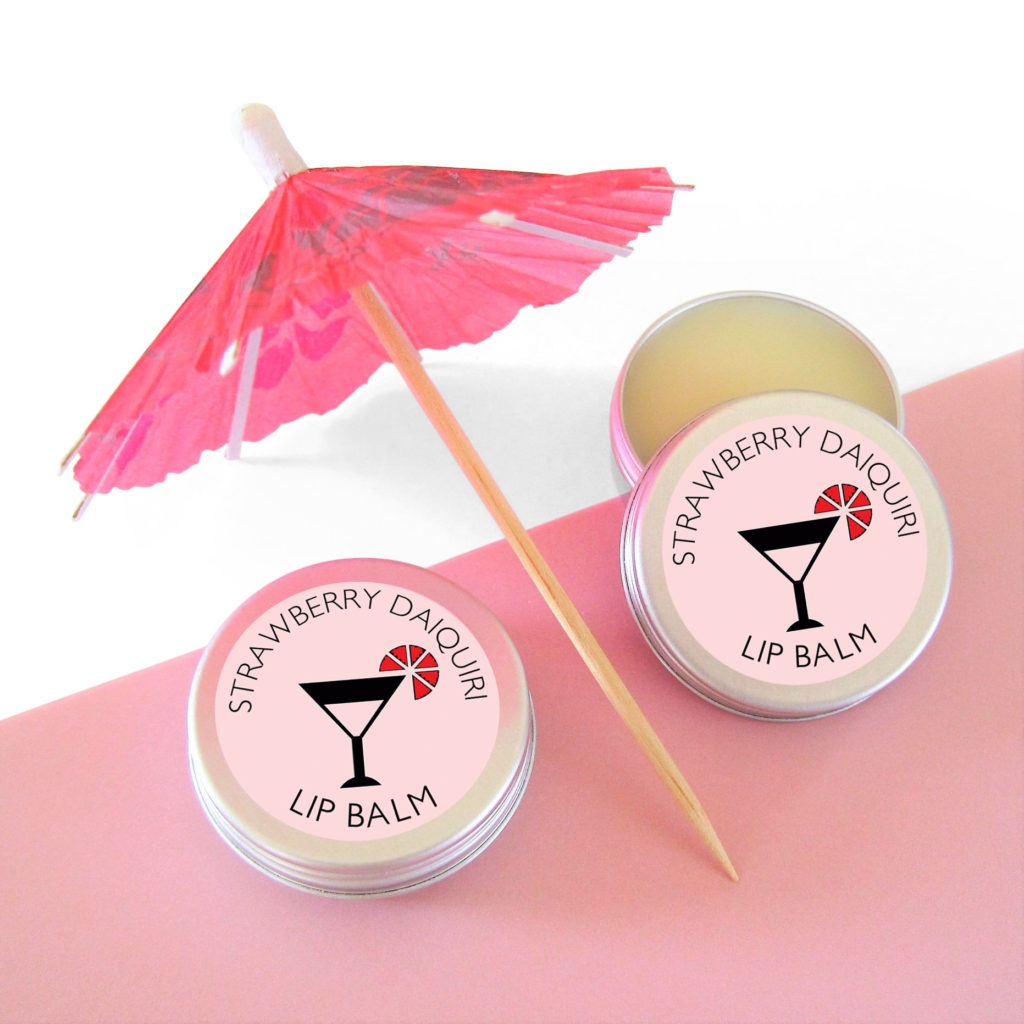 Shea Plus Luxury Lip Balms
Now you might wander where the connection is here. Lip Balms? Well these are no ordinary lip balms from Shea Plus! They are amazing! Available on their Etsy shop is an array of magical flavours including Strawberry Daiquiri, Gin and Tonic, Prosecco, Irish Cream and lots more! These are an extra special gift as they're all hand made to order. They are very open with exactly what goes into making the lip balms so you know there's no nasties involved. Made with love using Superior grade Coconut Oil, Vitamin E, Organic Shea Butter, Beeswax, Aroma, Apricot Kernel Oil. These lip balms will leave your lips silky soft and a delicious aftertaste of your choice. Our favourite is the Strawberry Daiquiri. Because these are all handmade to order there are lots of personalisation options available too.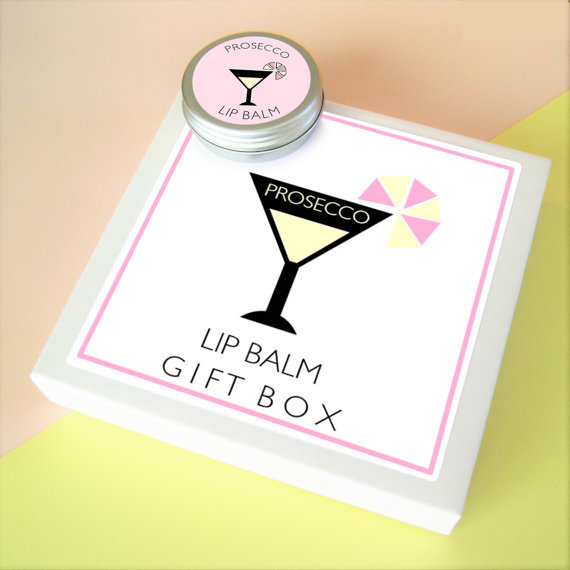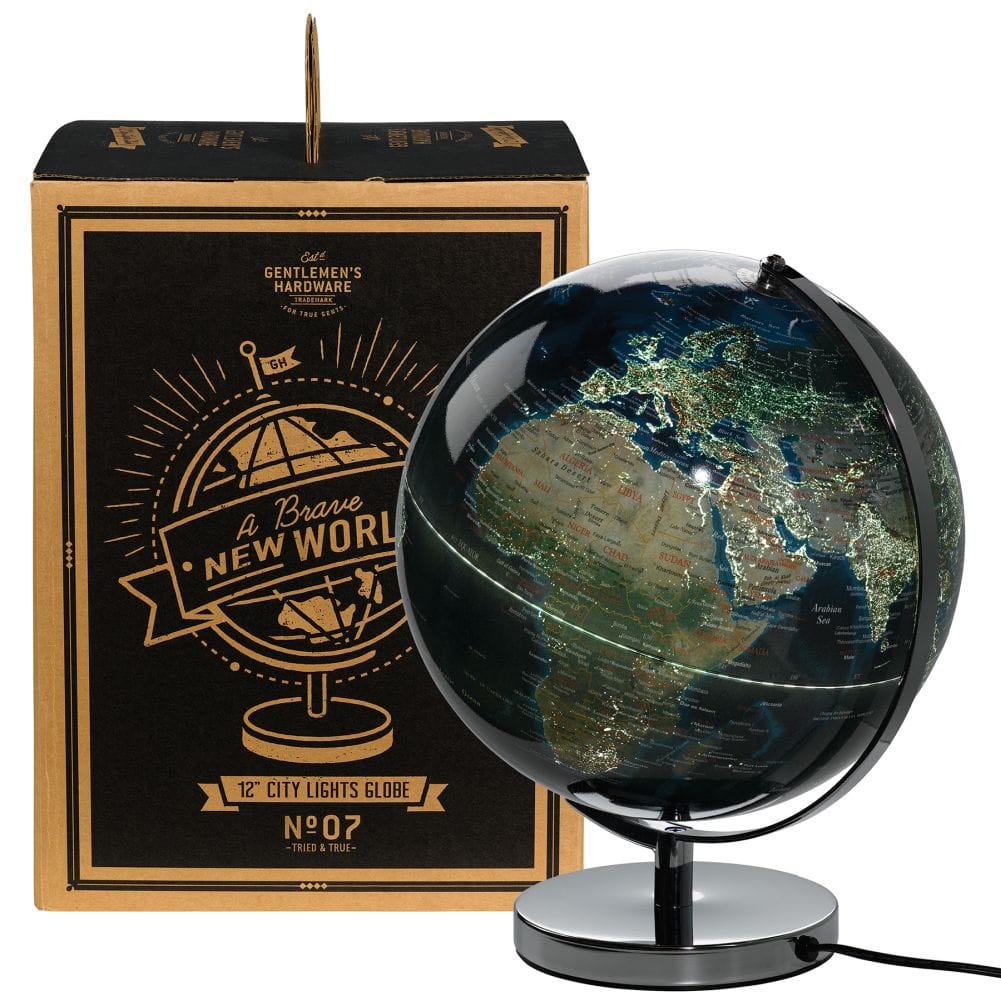 FindMeAGift
FindMeAGift is one of our favourite go-to websites when we don't have a clue what to get someone as a present. It is a wealth of ideas and inspiration. This year we've picked something perhaps for dad. I certainly know my dad would love this gift. However it would suit absolutly anyone who either loves space/science or fun quirky decor. This City Lights Globe is a globe with a difference. It is of course a globe of the world and it lights up too. Which in itself is amazing and makes it instantly stand out in a room. However this globe is not of the earth in daytime, but instead night time. The globe shows the lights from cities all across the world how they appear from space. Spot the big cities like London and New York. A very unique gift and one which becomes an instant talking point in the home.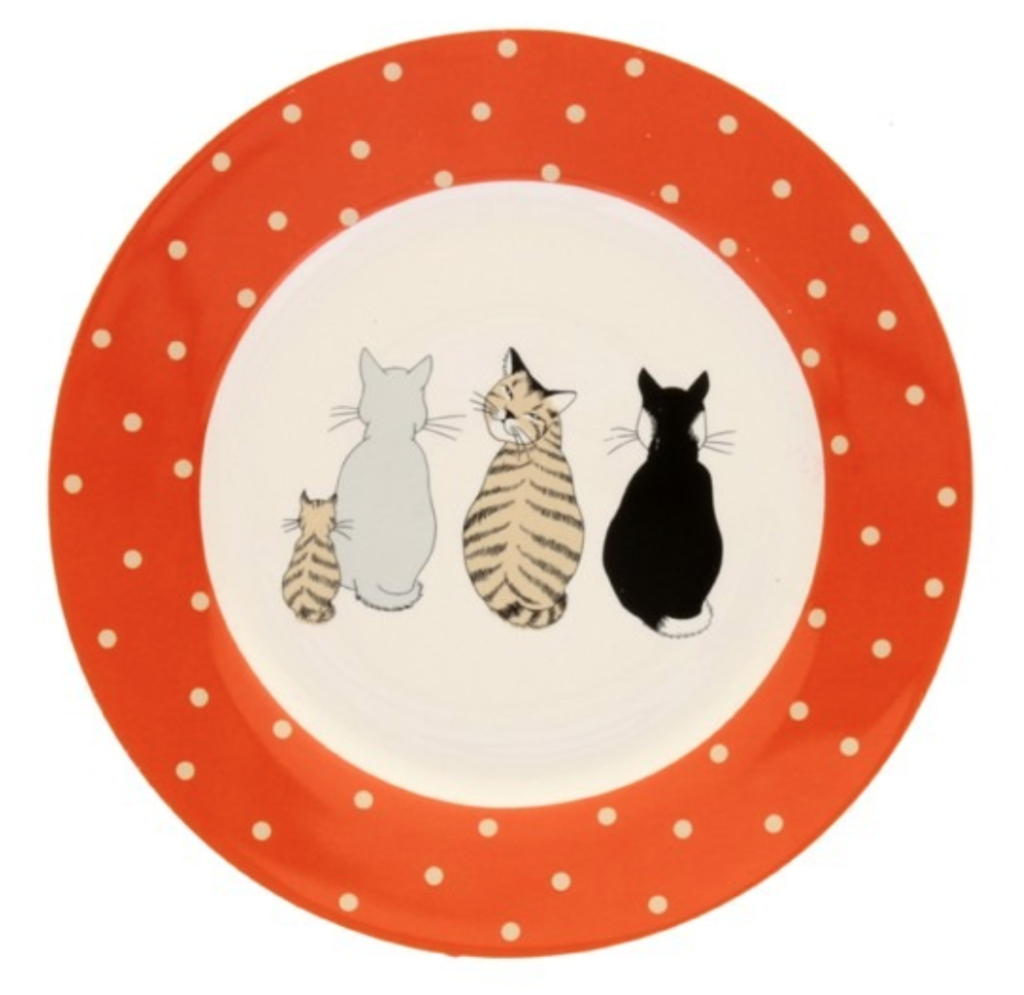 Ulster Weavers
We've long been fans of Ulster Weavers. Ulster Weavers are a local company with an esteemed history. Ulster Weavers have been designing quality home linens for over 135 years. This home ware brand offers a unique range of quality textiles, kitchen co-ordinates and other quirky gifts for every budget and lifestyle. And most fitting they also hold a Royal Warrant for Queen Elizabeth II, providing some of the royal households finest kitchen textiles. Their website is a wealth of gift ideas from textiles to dinnerware. It is the latter which we have decided to feature this year. If you're one of our regular readers you will know we have two cats of our own. Cleo and Lucky. So we think it is very fitting for us to feature these beautiful Cats in Waiting Side Plates. These feature a row of cats, waiting. A beautiful design. Side plates have such a huge array of functions from serving cake and desserts to using for afternoon tea parties. So bundling four of these plates together in a lovely box would make an amazing gift. We also chose to feature the Dinosaur Children's Set which is a dinosaur themed dinner set of children. This comprises of a plate, a bowl, a cup and a cutlery set.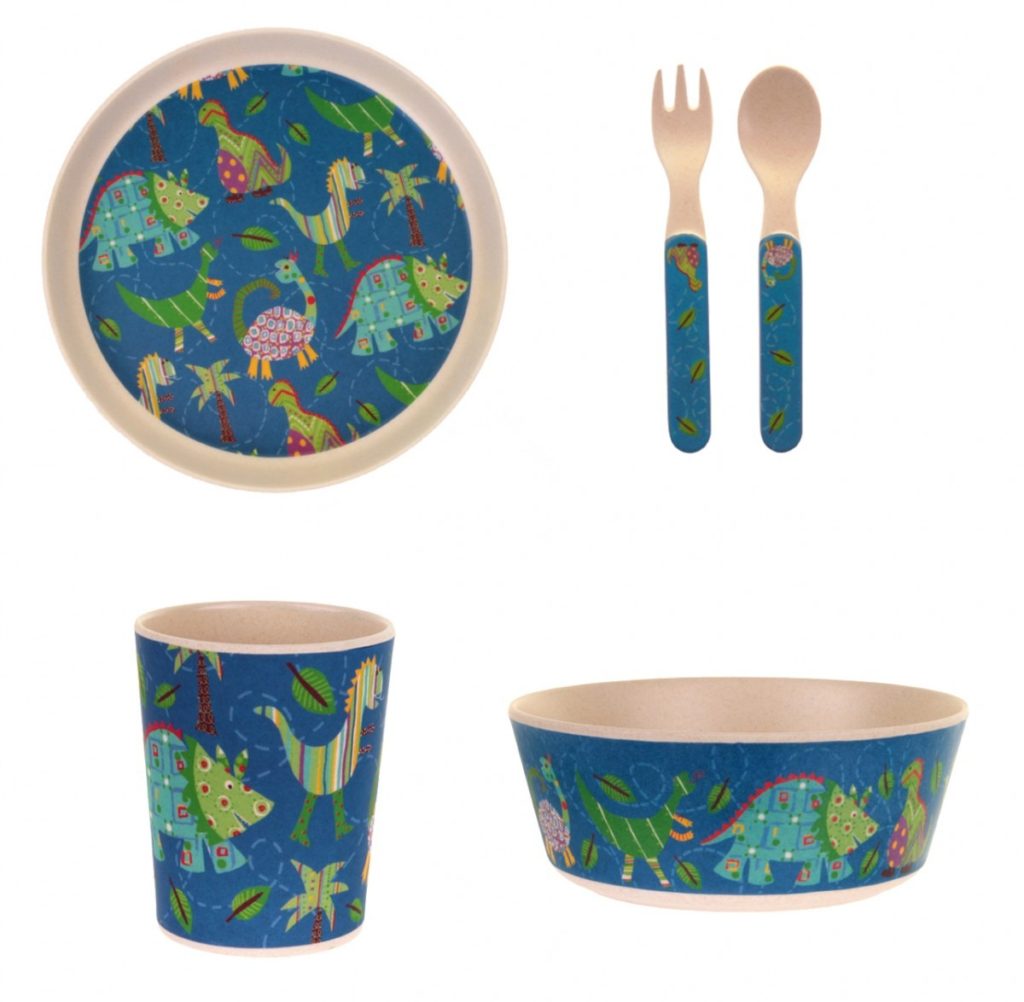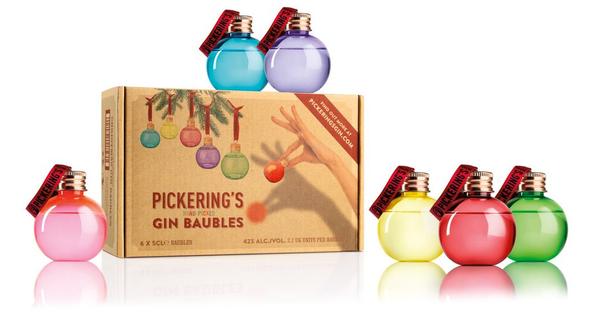 Pickering's Gin Baubles
Pickering's Gin is fast becoming one of Britains favourite gins. It can be found in bars and restaurants nationwide and there is great reason for that. It is delicious. You can of course buy the gin in bottles. Like every alcohol. However Pickering's created something very special last year. Gin Baubles! These of course sold out in record time but don't worry. Pickering's are well prepared for Christmas 2017! You can once again purchase these beautiful coloured baubles filled to the brim with incredible gin. These can be hung on your Christmas tree too. Or you can give the box as a gift. It is great fun explaining that it is not just a box of baubles. Oh….and you can keep the baubles for next year too. Recycling too!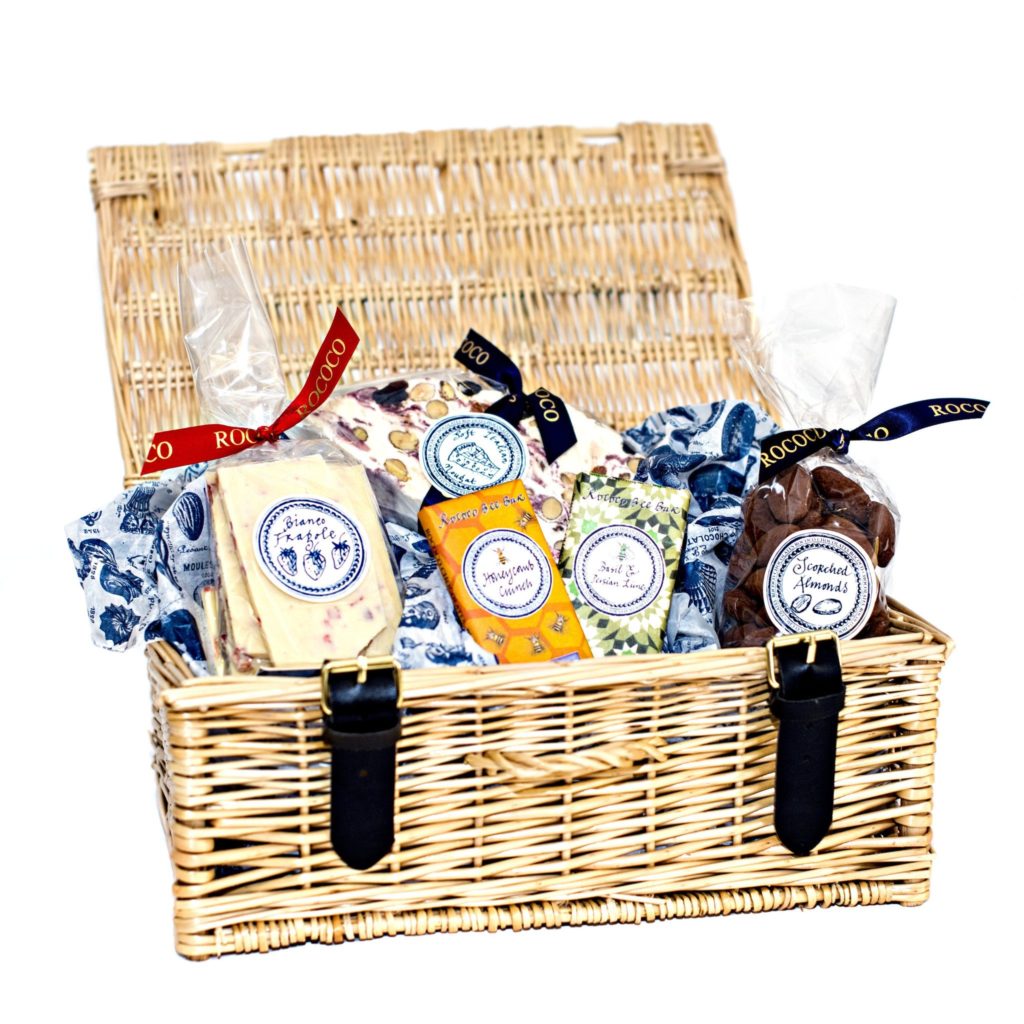 Rococo Chocolates
Rococo is one of our favourite British chocolate brands. Their chocolatiers are so passionate and creative that there are constantly new products appearing. One of 2016's most exciting moments was receiving their Roald Dahl Collection. The flavours, the packaging, the excitement! You can read our review of them here. But time for something a little different for Christmas why not opt for these beautiful hand painted Chocolate Christmas Tree Baubles. These are enclosed in plastic baubles allowing you to hang them on your tree without the worry of them melting or crashing to the floor in pieces. These are so unique that they make such a wonderful gift. Rococo also, to no surprise have absolutly wonderful hampers packed with their chocolate goodies. Take for example the Rococo Caspar Wicker Hamper which is filled to the brim.