Christmas Party Food from Marks and Spencer
Tis the Season! Christmas Parties are being planned up and down the country as everyone gets into the festive spirit. We went and bought our Christmas tree last weekend but don't worry, its not going up for another week, or two. Planning however hasn't stopped as we're hosting Christmas in our house this year. So the cupboards are already getting stocked full of goodies for the big day.
Marks and Spencer have, as always, a great Christmas party food range both sweet and savoury. In the lead up to Christmas we love being able to offer friends and family little Christmas party snacks and food when they visit, it helps get everyone in the festive spirit.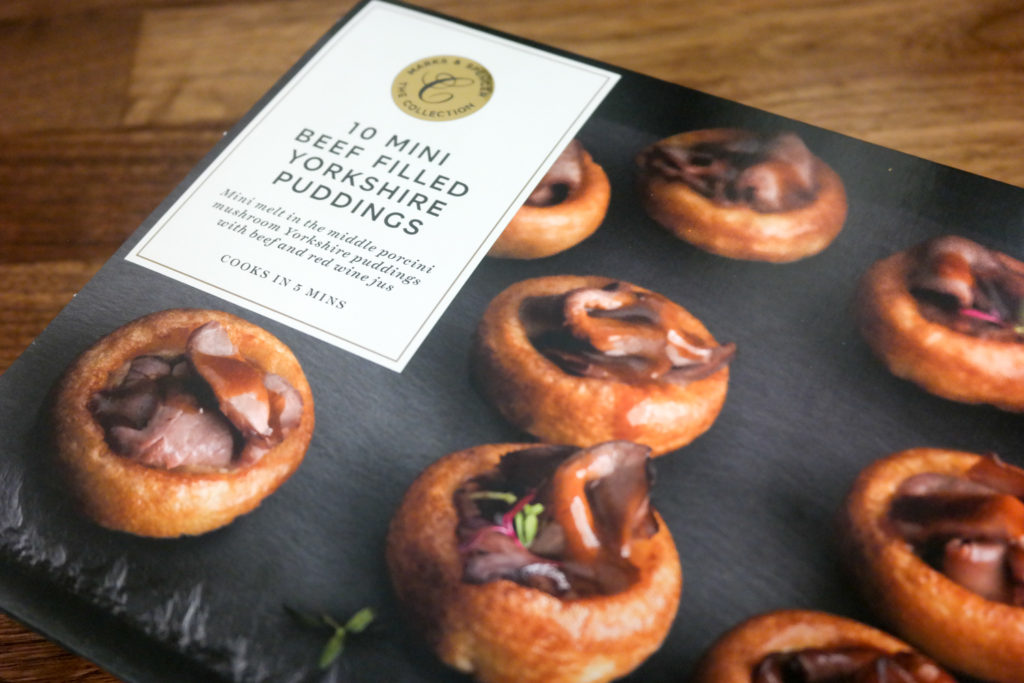 The savoury delights
We'll look at the savoury options first before we move on to our favourites, the sweet treats! Our absolute favourite this year is the 10 Mini Beef Filled Yorkshire Puddings. Basically mini mouthfuls of heaven. We love beef and Yorkshires so now that Marks and Spencer have managed to shrink these into mini bites is truly amazing! The beef stays nice and moist and topped with the gravy goes down an absolute treat!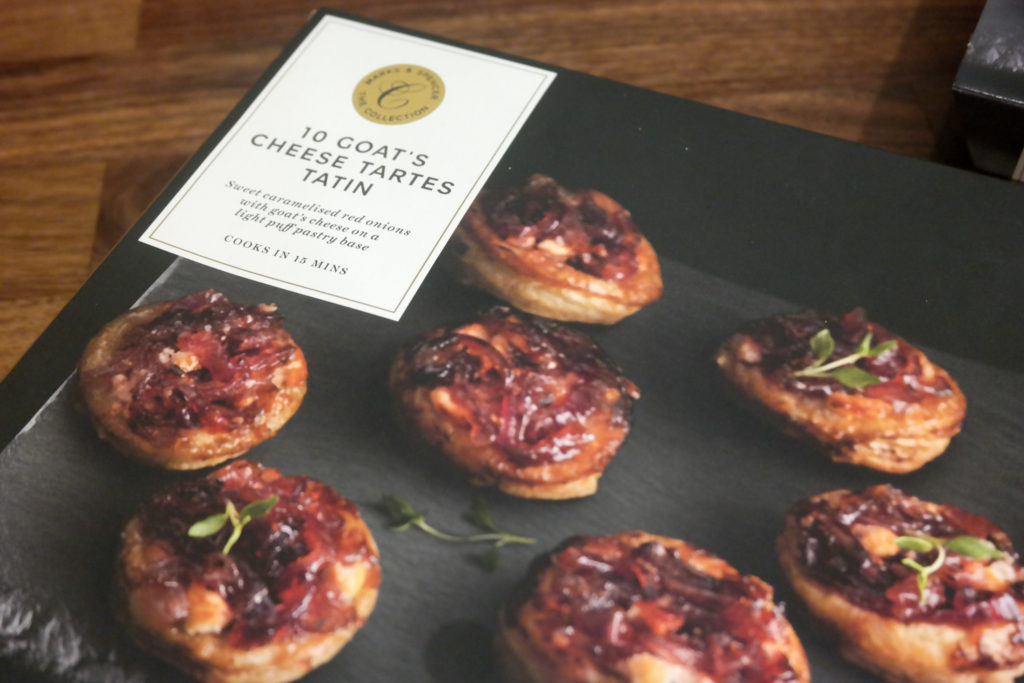 Followed closely by the 10 Goats Cheese Tartes Tatin. These are filled with sweet caramelised red onions with goats cheese on a light puff pastry base. Did your mouth water reading that? These are the ultimate sophisticated finger food!
We then have all the favourites which you simply cannot have a party without. The crispy breaded tiger prawns, melting cheese bites and of course not forgetting the Pigs in Blankets. These are an absolute Christmas party must! With 16 in a pack theres plenty to go around.
Moving on to the sweet treats……
The first on our list is the Mini Christmas Cake Bites. When a big lump of Christmas cake is just too much have a bite of it instead. These dainty bites are wheat and gluten free too!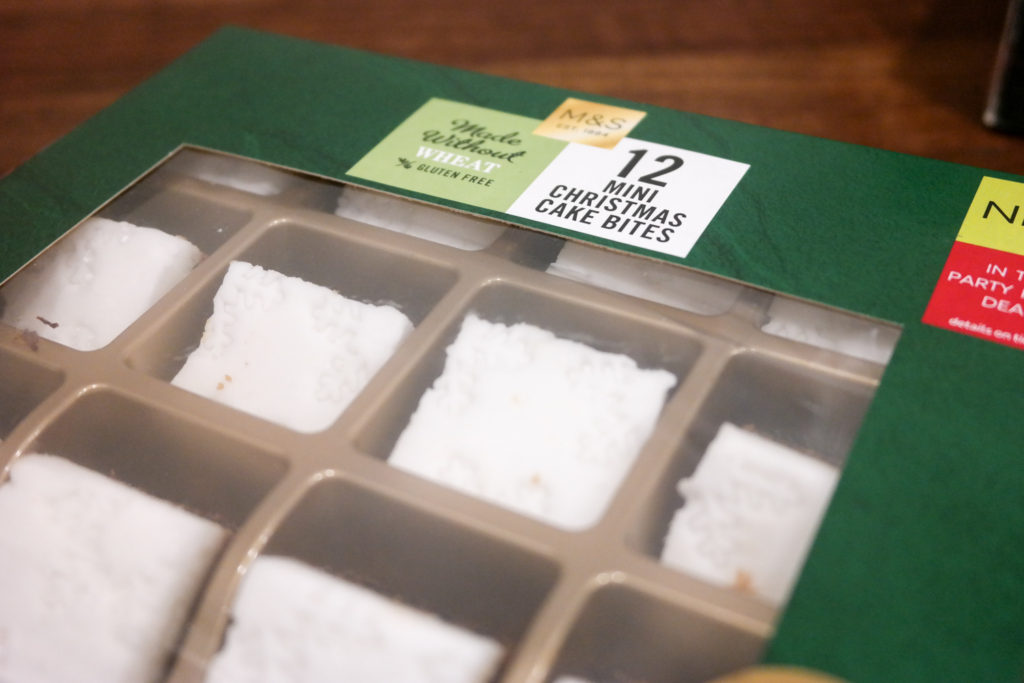 Cupcakes are not left out this year and have been treated to a festive makeover with a Christmas tree style topping. These mini cupcakes are incredibly cute.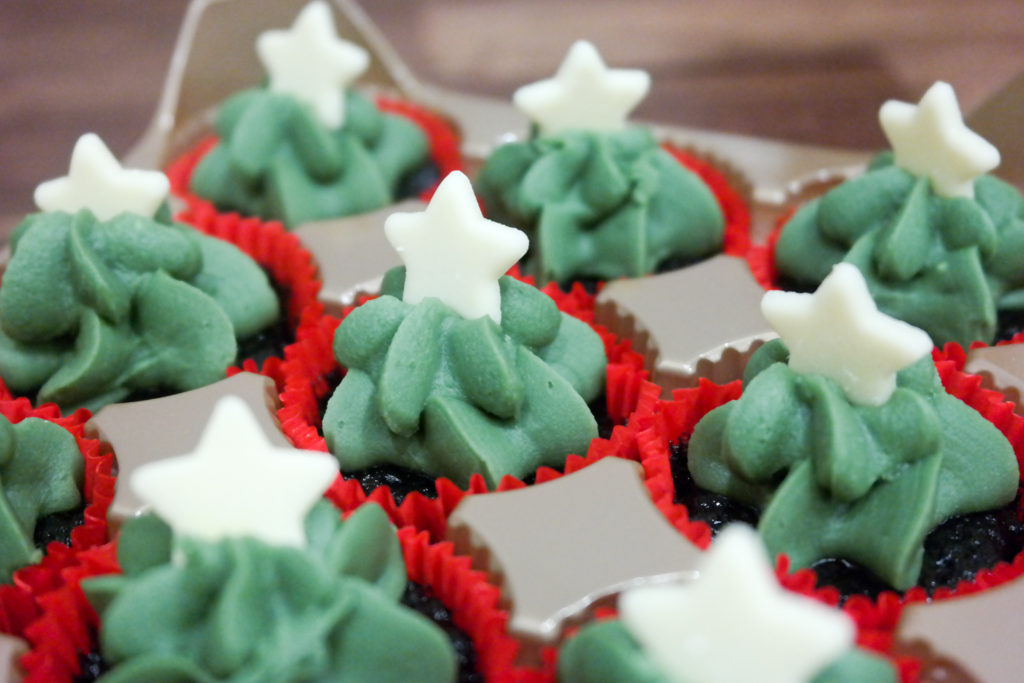 The billionaire shortbread bites are our absolute favourite. These are dusted in gold powder too, you know, for the Christmas makeover. Just try having one of these, its impossible. Have two!