Mothers Day with Marks and Spencer
As you probably know Mother's Day in the UK (Sunday 11th March) is quickly approaching. We take a look at what Marks and Spencer have to offer this year. As always it is a fantastic selection of treats.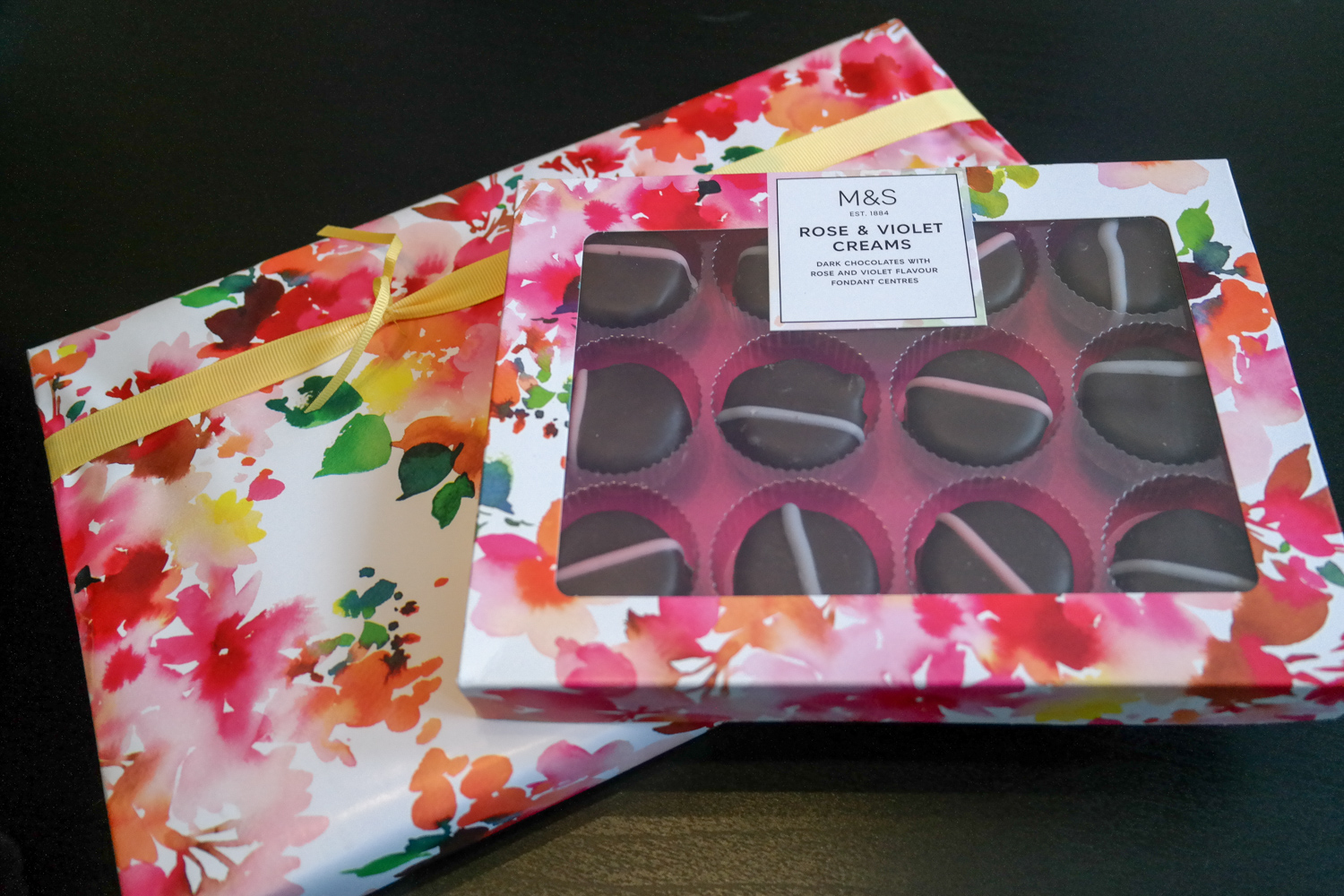 Chocolates
This is the quintessential Mothers Day gift, chocolates (and flowers of course). Rose and Violet creams are my absolute favourite myself, so its always a favourite gift to give someone too. These are dark chocolates with rose and violet flavoured fondant centres which come in a beautiful floral box. This year Marks and Spencer also have a beautifully floral wrapped box of luxury chocolates which takes any hassle or stress out of gift giving. All wrapped and ready to go. Couldn't be more perfect.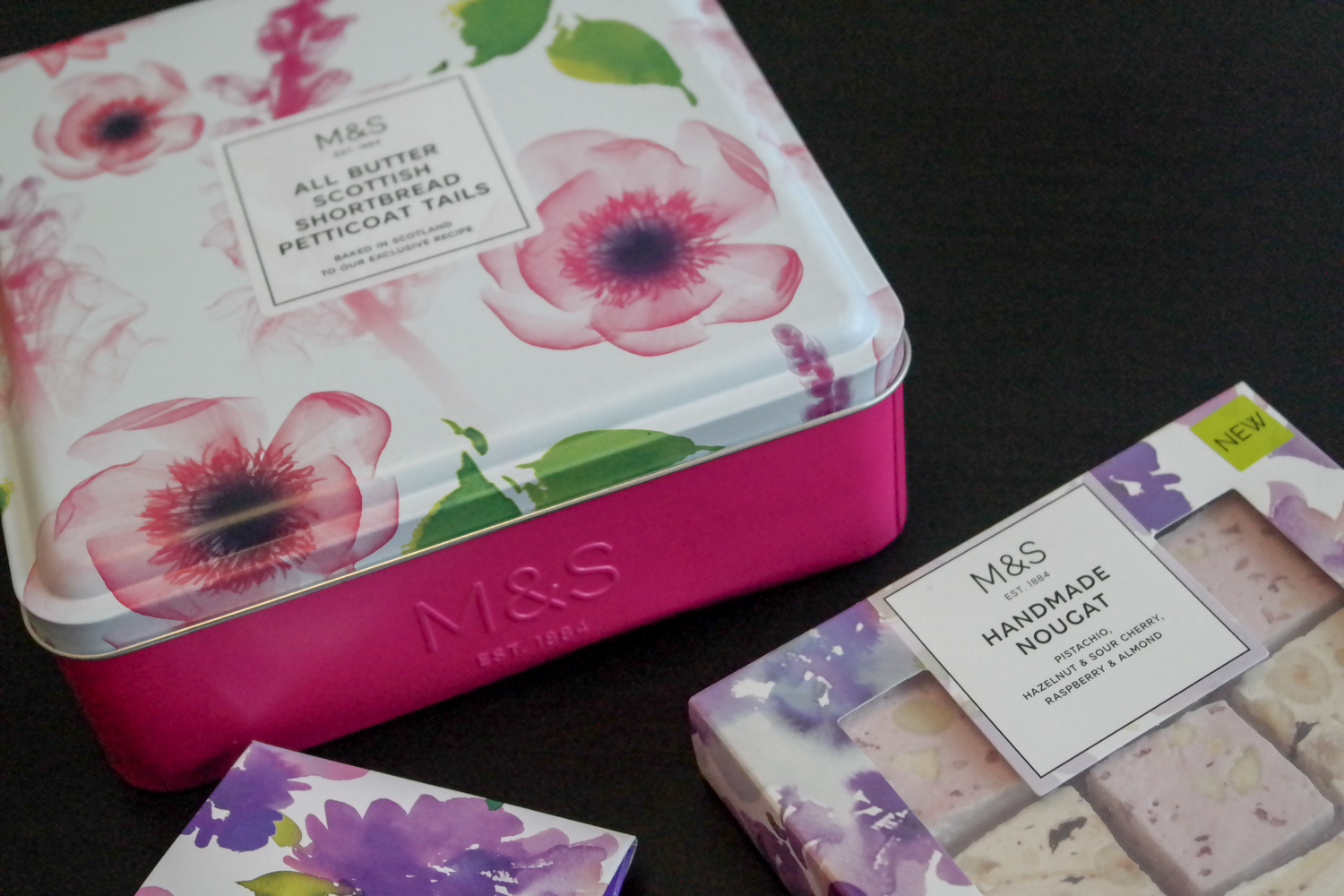 Biscuits and Nougat
All Butter Shortbread Petticoat Tails are a staple Marks and Spencer gift. They come out in multiple different ranges throughout the year which is no surprise because they are some of the best shortbread which I have tasted. These too come in a wonderful floral tin. If you're into a sweet treat with a hint of luxury then the Handmade Nougat is the perfect gift for you. This is Pistachio, Hazelnut and Sour Cherry, Raspberry and Almond flavoured Nougat pieces in a wonderful gift box.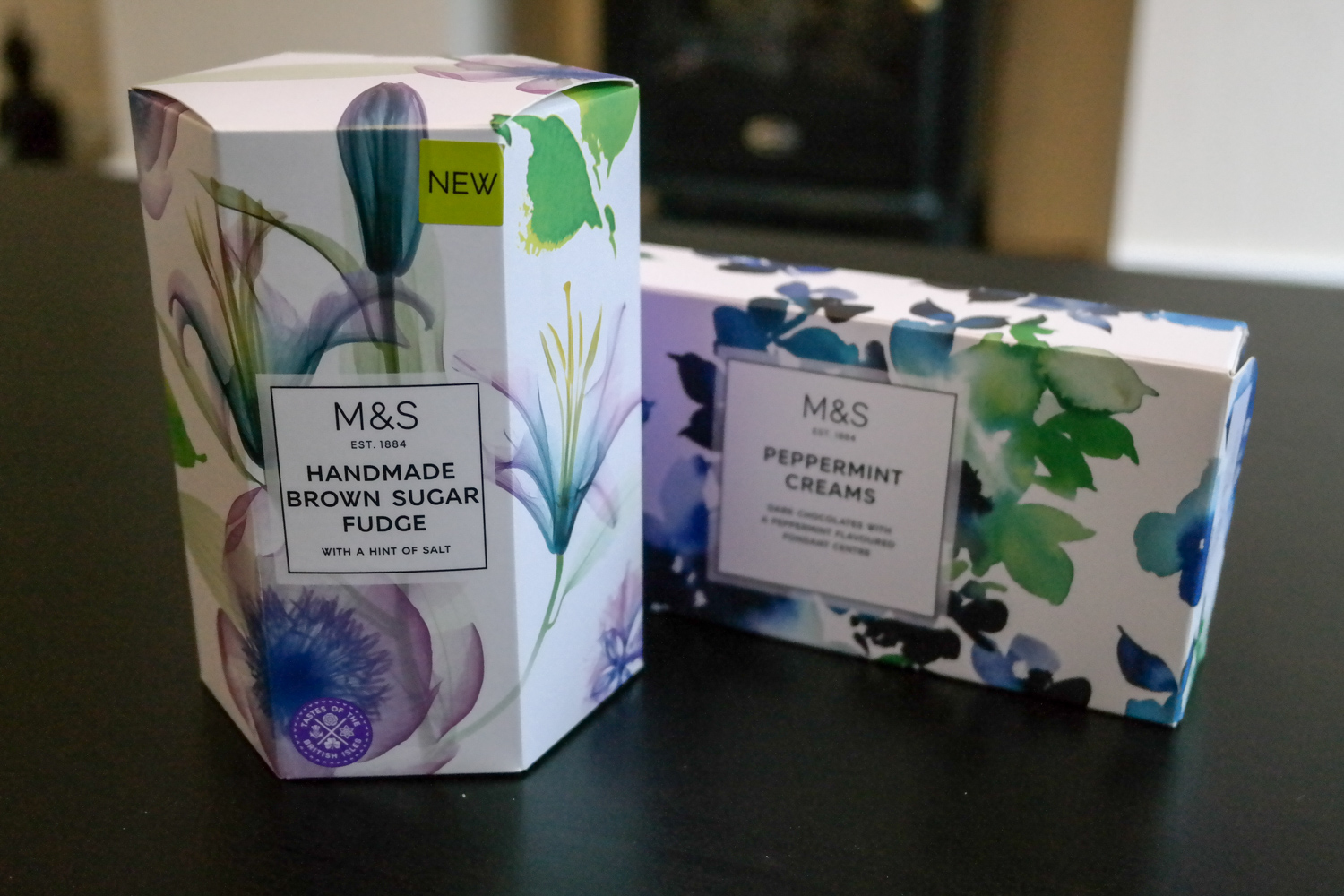 Sweet Treats
The final two. Last but not least are Handmade Brown Sugar Fudge with a hint of salt and Peppermint Creams which are dark chocolates with a peppermint flavoured fondant centre. These both come in wonderful presentation boxes which fit with the floral theme Marks and Spencer are going for this year.