Mothers Day with Marks and Spencer 2023
We started showing you Marks and Spencers Mothers Day treats back in 2012. Its now 2023 and we still have the pleasure. Where have all those years gone?! Marks and Spencers have been kind enough to send us some of their range this year and we're excited to show these to you. There are some great new additions as there always is.
For those of you in the US, DO NOT PANIC! I know Mothers Day is on 14th May this year. In the UK this is 19th March. So you have a few months extra to wait. Or join us celebrating our wonderful Mothers and Motherly figures on the 19th March.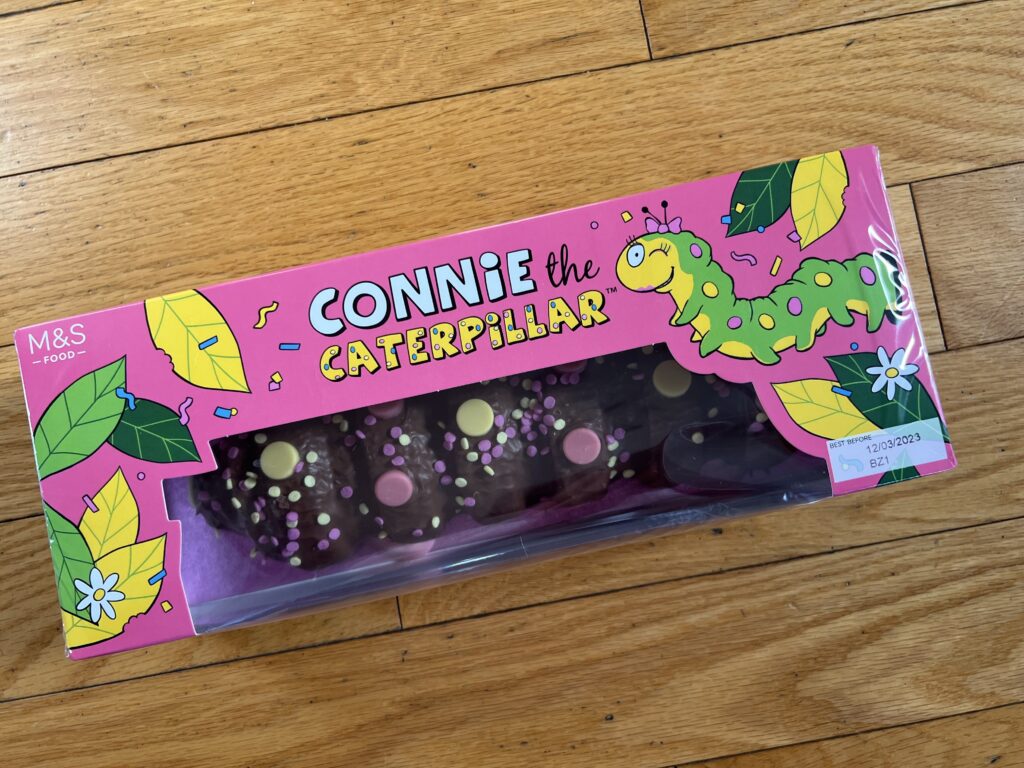 To start we feel the most fitting product to feature is Connie. Connie is of course the female friend of Colin the Caterpillar. There is a special edition half size Mothers Day special Connie however they are not in all stores it seems. So we oped for the full size Connie the Caterpillar because…..why not spoil your mother! 😉 Connie is an extremely chocolatey sponge cake filled with chocolate buttercream, covered in milk chocolate and decorated with a white chocolate face and edible decorations. Always the star of the party!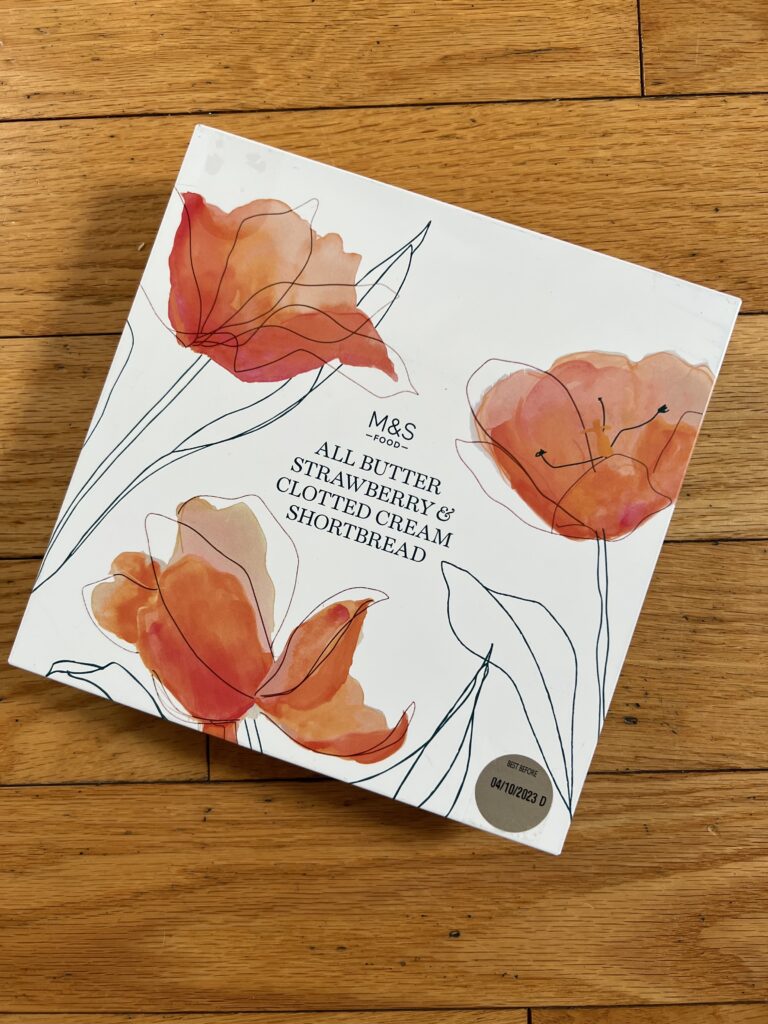 The next thing to catch my eye was beautiful new tins filled with shortbread. These are all butter strawberry and clotted cream shortbread in a beautiful artistic tin, ready for gifting no need to wrap. Marks & Spencer's are so famous for their collectible tens this one is no exception.
With the same artistic design pattern packaging are 'You Deserve A Crown' chocolates which are five solid creamy milk chocolate crowns. What's not to love. Something else new we spotted this year were the 'Love You A Latte' which are a pack of four milk chocolates with coffee flavoured mallow and caramel topped with milk and white chocolate discs.
Marks & Spencers are famous for their selection boxes bit of biscuits or chocolates. This year is no exception and we have chosen to feature their Mint Chocolate Selection and their Milk Chocolate Selection. These always go down a treat for any occasion and for any recipient. I can see they have revamped their boxes so they are finished in our lovely paper texture which I am guessing makes them a lot easier to recycle. Personally I think this really improves the aesthetic of the packaging too so this will be really exciting to see if they roll this out more widespread. If you look closely at the design on the packaging it is actually the original Marks & Spencer store front at Cross Arcade Leeds from 1904. This is very cool.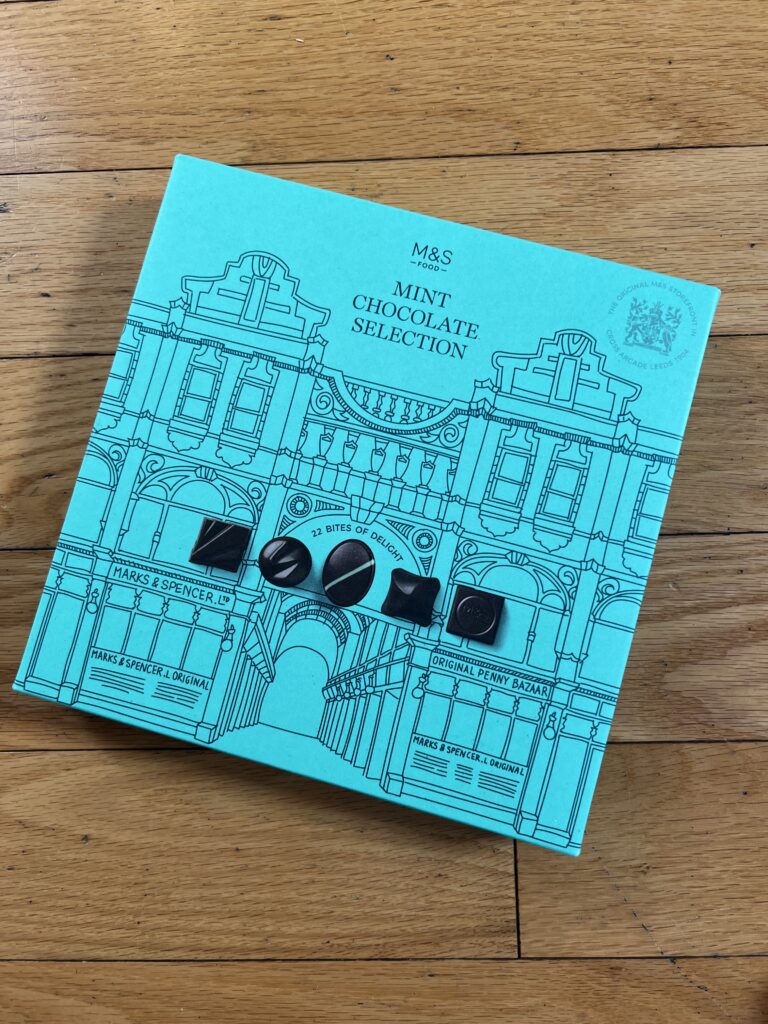 Another absolute staple from Marks & Spencers collections which they bring out each year are their Belgium chocolates. Traditionally Belgium since 1942. These are an indulgent selection of milk, dark and white chocolate's with assorted traditional fillings. Also in this range of Belgium chocolates they have Cocoa Dusted Chocolate Truffles which are to die for. Personally I think the box should be larger but I am a little greedy…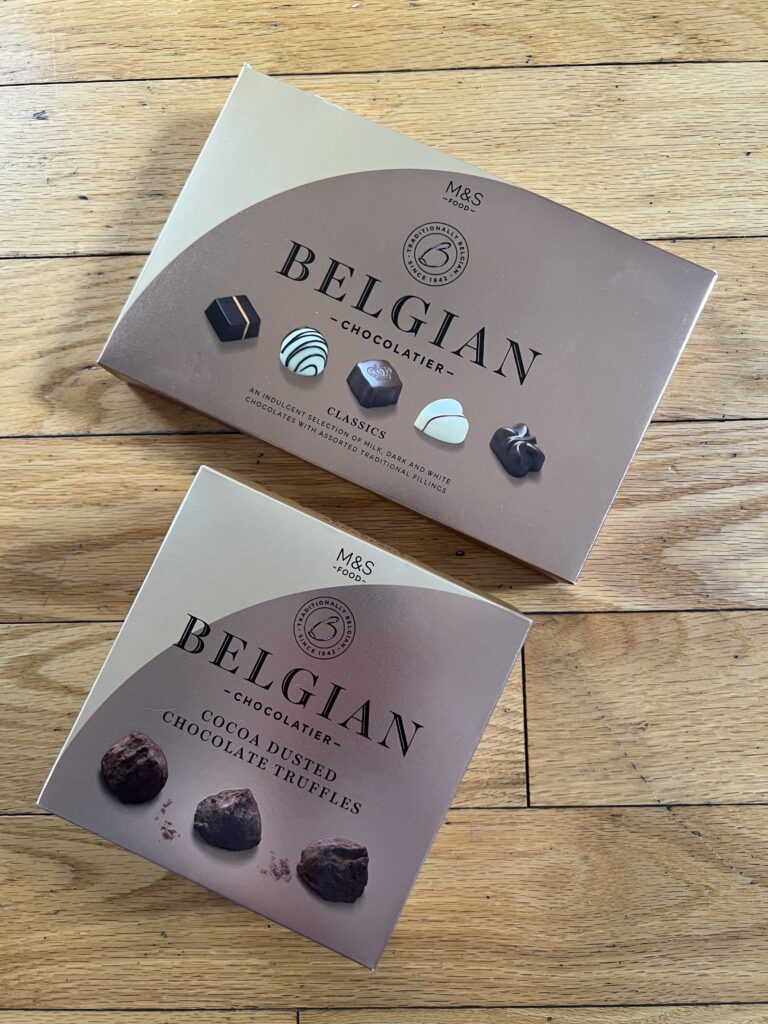 Title image courtesy of Photo by George Dolgikh