Spooktacular Treats with Marks and Spencer
It's that spooky time of year again and Marks and Spencer sent us some of their spooky treats to scare us a little.
There's something for everyone in this years selection whether its for trick-or-treaters, your own kids, yourself or even your work buddies. There's a few different multi-packs this year which is perfect for trick-or-treaters. Or in our case….a bowl in the middle of the coffee table! Why not!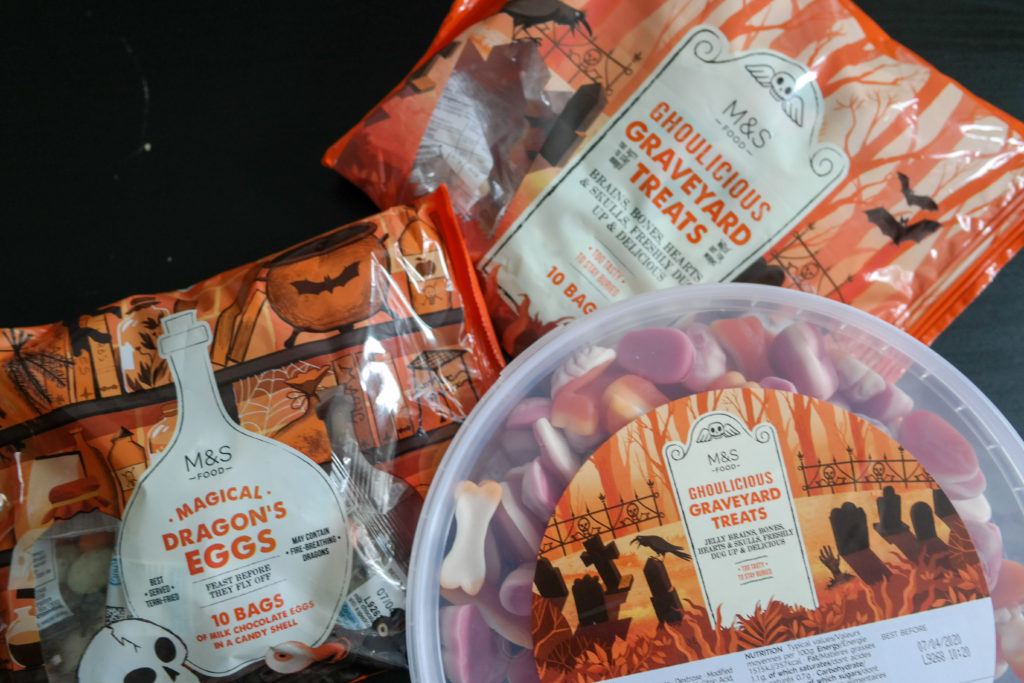 We'll start with a new item for this year and it is a large tub of Ghoulicious Graveyard Treats. Jelly brains, bones, hearts and sculls freshly dug up and delicious! Perfect to have sitting by the front door for those trick-or-treaters!
The Delicious Graveyard Treats are also available in a pack of little individual bags. Which are great grab and go bags. Even suitable to stick in a lunchbox for a little treat at halloween. 10 bags in total.
Another pack of individual bags are Magical Dragon Eggs. Milk chocolate eggs in a candy shell. Warning…..may contain fire breathing dragons! 10 Bags in total.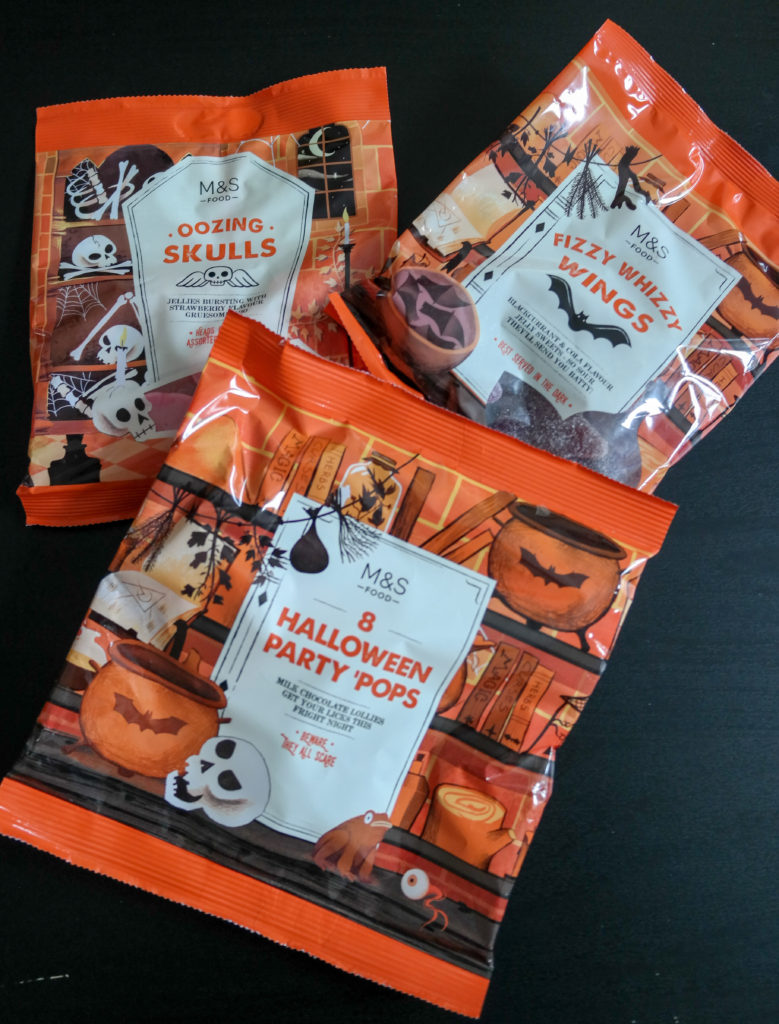 Another new item this year is the pack of 8 Halloween Party Pops. milk chocolate lollies in scary shapes. Great fun!
A firm favourite are the bags of jelly treats. Fizzy Whizzy Wings. Blackcurrant and Cola flavour jelly sweets. So sour they'll send you batty! And bags of Oozing Skulls. Jellies bursting with strawberry flavour gruesome goo!
And a firm favourite in our house. The packs of Spookems from Marks and Spencer! These individually packed jelly sweets come 6 to a card and can be torn off individually. Warning….. these are addictive!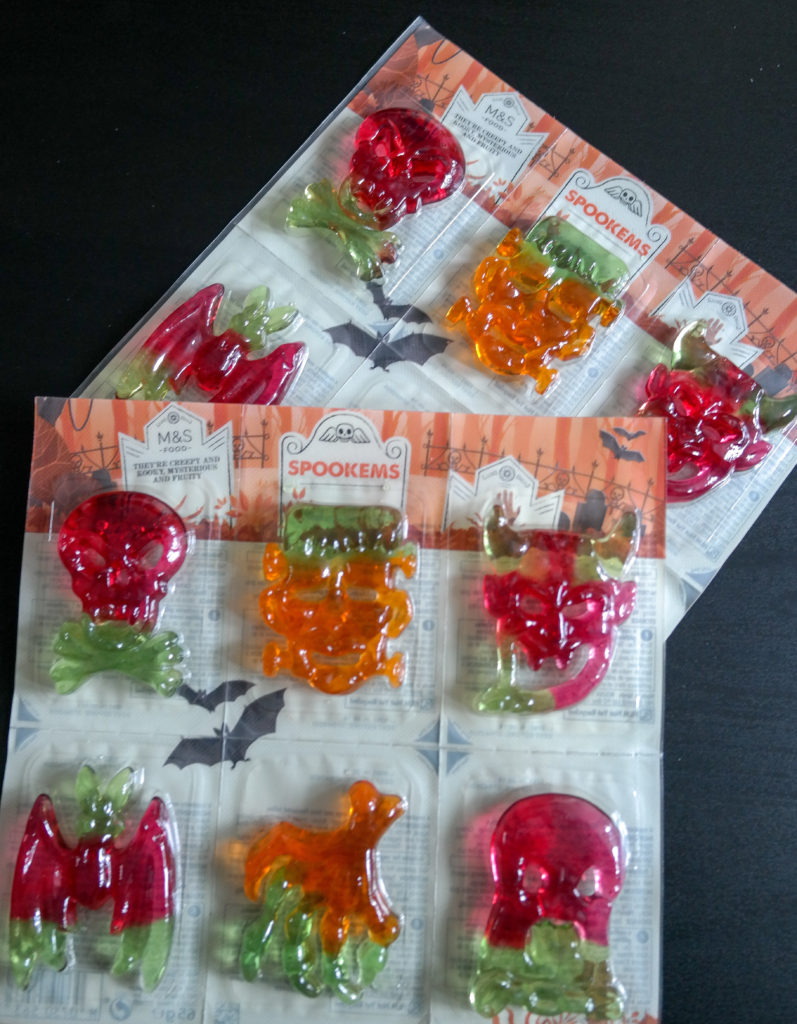 If you're after something a little more savoury why not try the Vampire Fangs baked crisps. Freshly extracted and extra cheesy!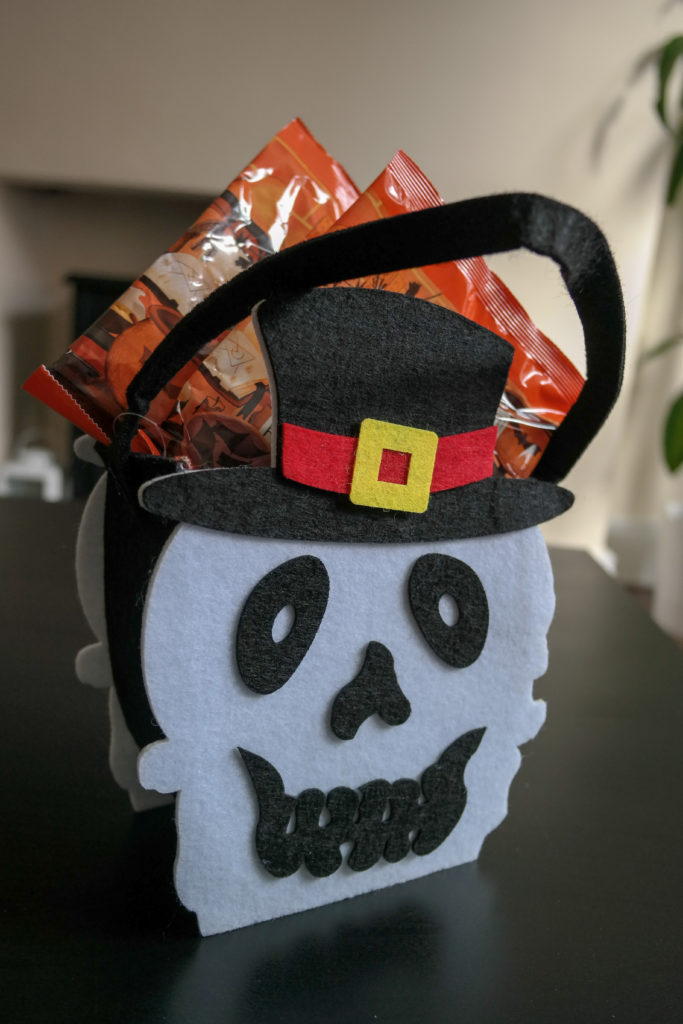 Pop all these in one of the fantastic felt halloween bags. We gather a new one of these every year. They're reusable and feel handmade and individual. A great wee addition to halloween!