BakingBar Christmas Gift Guide 2019
Each year we have the honour and privilege to test many products. The absolute highlights of these go into our annual Christmas Gift Guide. We personally recommend each of the products we list in this guide and wouldn't list them if we are not happy to use them ourselves. We hope you enjoy this years list, we think it is the best yet. I hope this guide makes it a little easier to find that perfect gift this year.
Disclaimer : Some of the links below may be affiliate links where we get a small percentage of a sale. We hugely appreciate where you purchase through our website as these tiny amounts help contribute to paying our fees and allowing us to grow and share more exciting recipes and posts with you.
Wesco Classic Line Knife Block with 5 Piece Knife Set
Who exactly are Wesco and where do they come from? Westermann & Co. was founded in 1867 as a family enterprise based in the Sauerland, Germany. Soon after its establishment in 1867, the company specialised in the processing of metal plates for household goods and has since continuously extended the range of its products. Do take a moment to look through the companies timeline. As a history buff I find it totally fascinating how a company transforms and adapts to different global situations.
This Wesco Classic Line Knife Block with 5 Piece Knife Set looks amazing in all kitchen styles whether it is a modern state of the art kitchen or a rustic farmhouse kitchen. The contrasting stainless steel and coloured lacquer creates a striking design which stands out against all others. The knives are made from high quality stainless steel with black plastic handles fitted with solid stainless steel rivets. This is a present never to be forgotten by the keen cook.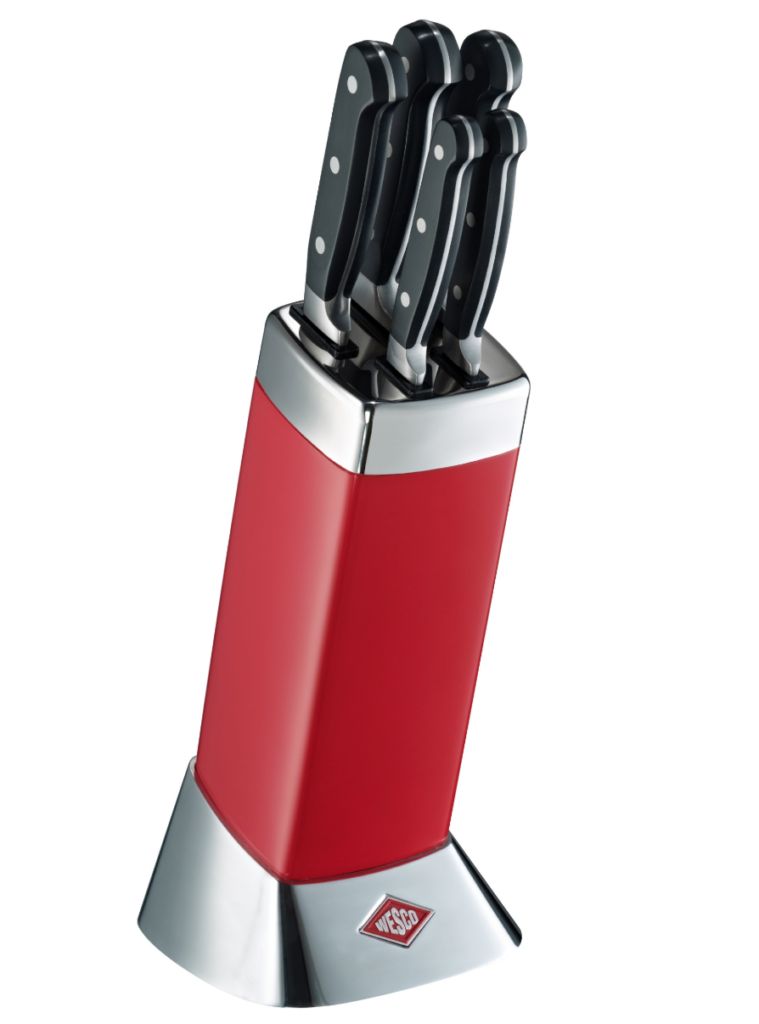 Steenbergs Gin and Vodka Kits
Steenbergs is a family run business in the production, processing, importing, blending, manufacturing and distribution of organic spices, herbs and seasonings. Including teas! What these guys don't know about herbs, spices and mixing them to create the most tantalising creations is not worth knowing. Based in rural North Yorkshire all the mixing and concocting goes on right there. This year they've released these amazing Gin and Vodka kits so you can infuse your very own gin and vodka in your home. There are two options. One kit comes with everything you need including the bottle and the botanicals needed to create the infusion and another kit which is simply the botanicals in a gorgeous drawstring bag. You simply supply the basic gin or vodka and the amazing botanicals do the rest. Choose from creating your own cold infused gin or creating your own gingerbread vodka (sounds amazing doesn't it).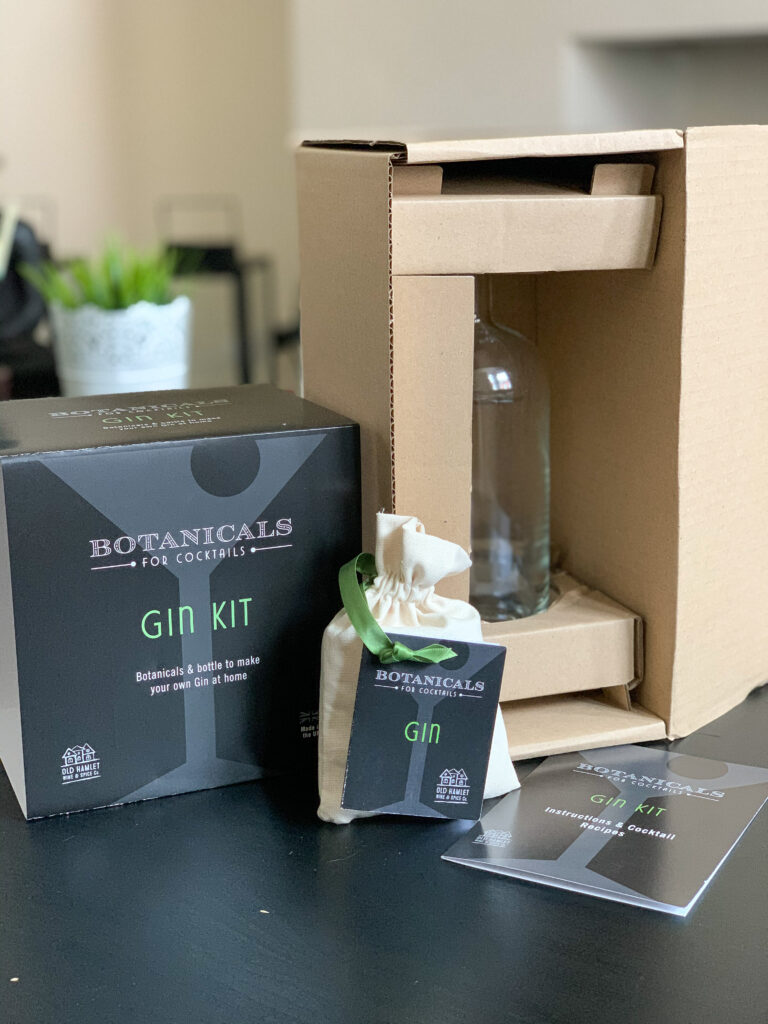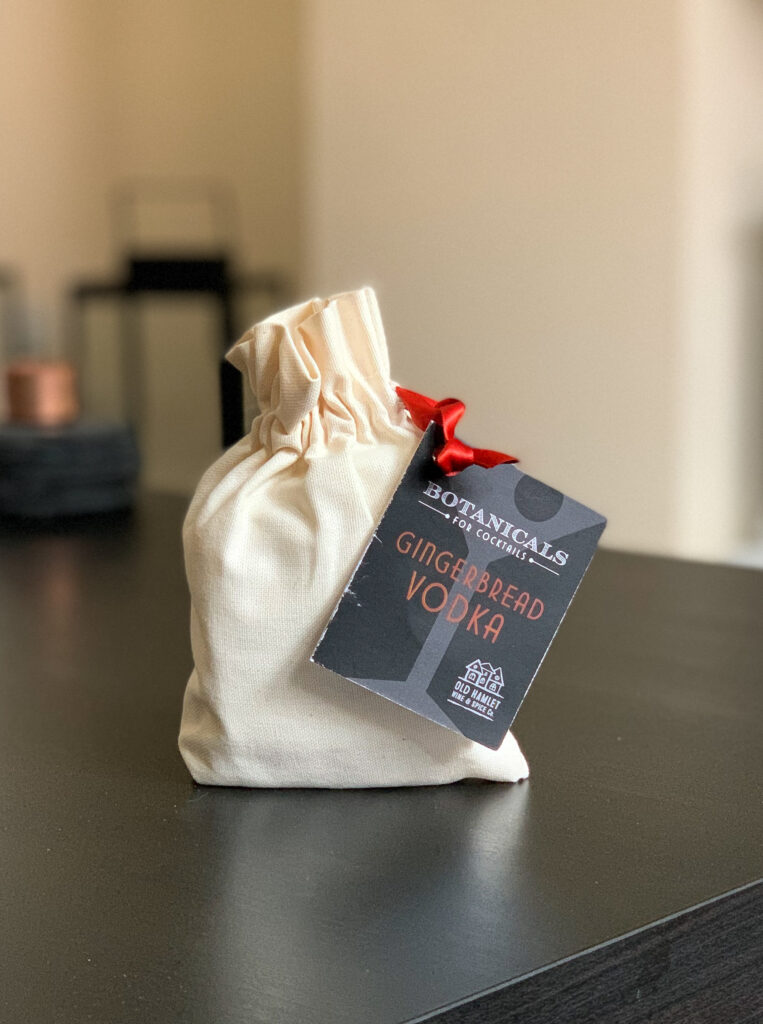 Marks and Spencer Christmas Treats
Each year Marks and Spencer are kind enough to send us some of this years Christmas treats to sample and feature. This year there are some great new additions not to mention some great new tins to keep. Marks and Spencer have almost become known for their iconic designed tins which can be kept and used year on year. This year our favourite tin features the British Isles and some well known products, events and places showcased on a map. Including our very own Giants Causeway and Lough Neagh! Thanks Marks and Spencer!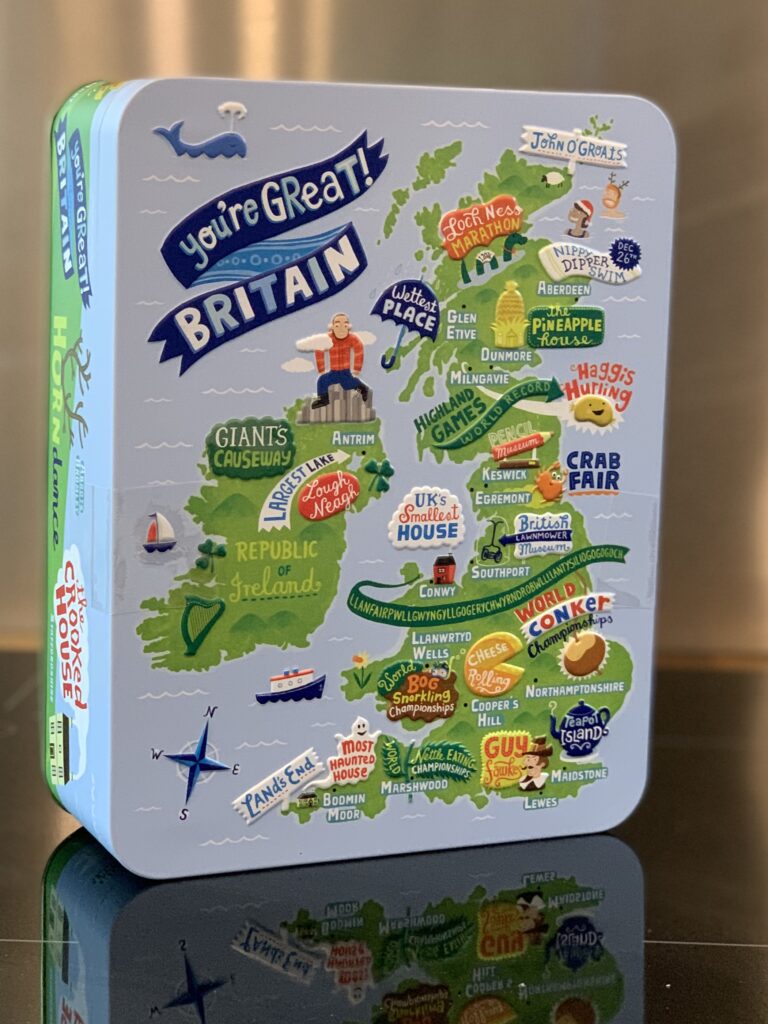 This year we also discovered their beautiful Salted Caramel Pinecones which are as they sound, pinecone shaped chocolates. A great little gift! Marks and Spence have also introduced little trays of chocolates in different themes. Including Mint Selection Box, Pudding Selection Box and Milk, Dark and White Selection Box. Another item which we've seen for a few years, and for good reason is their Single Malt Whisky Truffles. Simply as good as they sound! Why have shortbread when you can have Toffee Shortbread. The king of shortbread I think this wins Christmas shortbread prize this year. And a whole tin of it to enjoy too!
Prices Candles and Diffusers
One of my all time favourite presents to get are candles. Or anything which smells nice. This year we were introduced to Price's Candles. I'd seen this brand of candle in some high end shops over the years so knew they had a good reputation for quality. It was only after studying the brand more that I discovered it's fascinating history and fell in love with it even more. Started way back in 1830. After 10 years of product development and growing their business they were privileged to supply the candles for the wedding of Queen Victoria and Prince Albert. Not your standard customer! In 1850 they were then awarded a Royal Warrant for the supply of candles for Queen Victoria and have held this very same Royal Warrant until today. Not holding the warrant for Queen Elizabeth II. How fascinating is that history. So when you buy these candles you're buying a bit of history itself.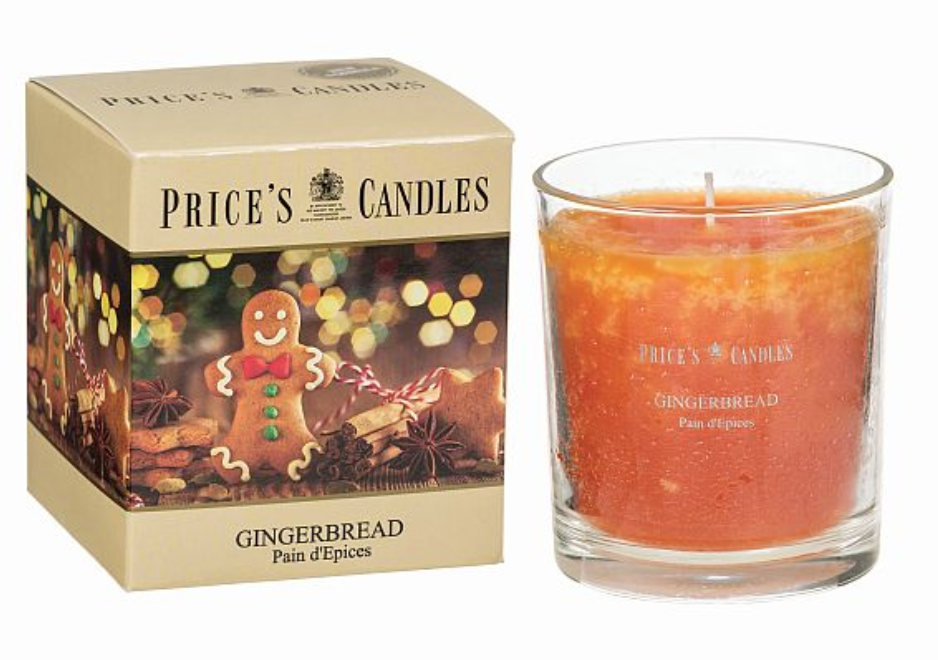 The first candle we chose to include here is a scent which I have associated with Christmas since I was a child, gingerbread. This comes in all the various forms from tin, jar, diffuser and more. We got the Gingerbread Boxed Jar. Without even lighting it a quick smell of the box and you're transported to a kitchen cooking gingerbread treats. Another festive scent we chose was Enchanted Forest. This is a new one for us. We got the Enchanted Forest Tin. Featuring top notes of frosted berries; crisp pine and sweet orange along with subtle base notes of milky sandalwood. It simple evokes Christmas and snowy scenes. This is such a great scent it just fills the room. The third product is a diffuser. I'm a big fan of diffusers now as the scent lasts for so long and you can subtly hide it behind something and still get the amazing scent through the room. This one is called Seasonal Delights Diffuser. Fruity top notes with base notes of spicy cinnamon, kissed with a hint of aromatic cloves. Christmas in a jar!
Booja-Booja Truffles
Now truffles are one of my greatest weaknesses so when we discovered Booja-Booja truffles the world changed. These are some of the best truffles we've tried in the UK. Their saying is 'Everyone needs a bit of Booja-Booja in their lives' and we certainly agree. One of our favourite products of theirs is called the Artists Collection. This is something superb and unforgettable. A beautiful gift box hand painted by talented artists in Kashmir, India, using traditional art forms. Perfect for those who love chocolate and beautiful things containing 16 luxury chocolate truffles. This is more than a disposable gift, it is a box to refill and treasure forever. The boxes are lined with velvet and one of a kind. Simply beautiful. The hazelnut crunch chocolate truffles have won 32 awards to date, so that speaks for itself. We also tried the organic French Fine de Champagne truffles which themselves have won 21 awards. Some of the finest truffles we've had. There is also the Winning Selection which is exactly as it sounds. It's all their award winners in one box. Two of each (to share obviously, if you choose of course!). From almond salted caramel chocolate to rhubarb and vanilla fool chocolate truffles this has it all.
Russell Hobbs Inspire Kettle and Toaster
Russell Hobbs is a household name we all know. First formed in 1952 and by the 1960's it was the biggest kettle manufacturer in the United Kingdom! Get that! So this is why we decided to feature just that, their new Inspire black kettle! Which also comes with a matching toaster. The kettle is premium black gloss with a great ribbed texture. It really looks fab in all kitchen types. The kettle has some great features built in which simply comes from years and years of expert design and evolution. Such as the perfect pour from the spout, no more dribbles or splashes. Has markings inside so you can boil for 1,2 or 3 cups so you're not wasting energy. 1 cup boils in 45 seconds! The matching inspire black toaster comes in 2 and 4 slot. But why have two slot when you can have four! Again it has the matching high gloss finish which makes it stand out from all other toasters we've seen. Comes with frozen, cancel and reheat buttons. Yep reheat. Who else is guilty of putting toast in and forgetting about it. ME! The blue illumination is a great feature for the buttons making them visible and appearing more high end and attractive.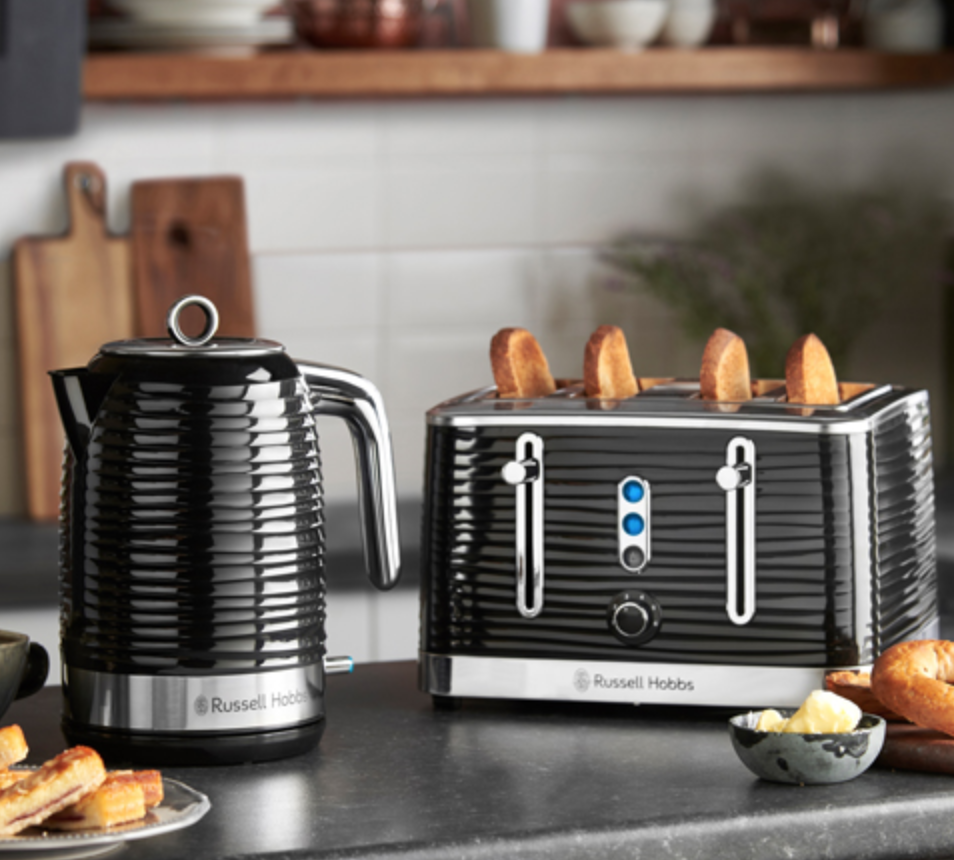 Engravers Guild
The Engravers Guild has created something very special this Christmas for your loved one! This beautiful personalised engraved necklack, The Swarovski® Birthstone Disc Necklace. Silver disc personalised necklace with genuine Swarovski® birthstone crystal. This couldn't get more personal from the birthstone to their name engraved. All contained in a luxury gift box. Made from solid sterling silver which beautifully accents the colours of the birthstones this is a little gift never to be forgotten. There's other necklaces in offer too if you're not after something quite like this.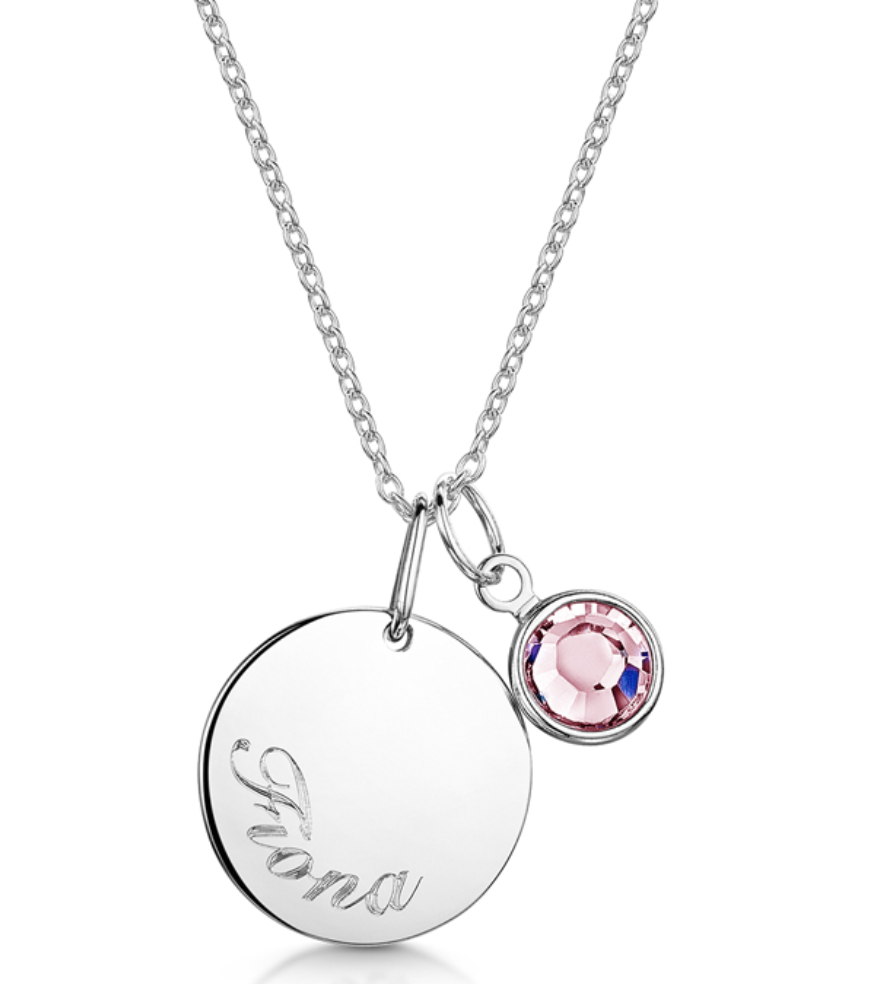 Brockmans Gin
This is a gin which needs no introduction. You'll have seen it in all the top end bars and restaurants. This special Brockmans Gift Presentation Box comes complete with a full size bottle of gin and a limited edition Brockmans glass to enjoy it in! What's not to love! If you aren't familiar with Brockmans Gin it is a wonderful refreshing influence of citrus and aromatic wild blackberries and blueberries. Meaning it stands out from all other gins we've tried. This beautiful gift set would make the perfect gift for any gin lover this Christmas. Because of Brockmans fantastic flavours it works magnificently well in cocktails. So introducing the special Brockmans Deluxe Cocktail Book filled with over 40 recipes. That should keep you busy over Christmas!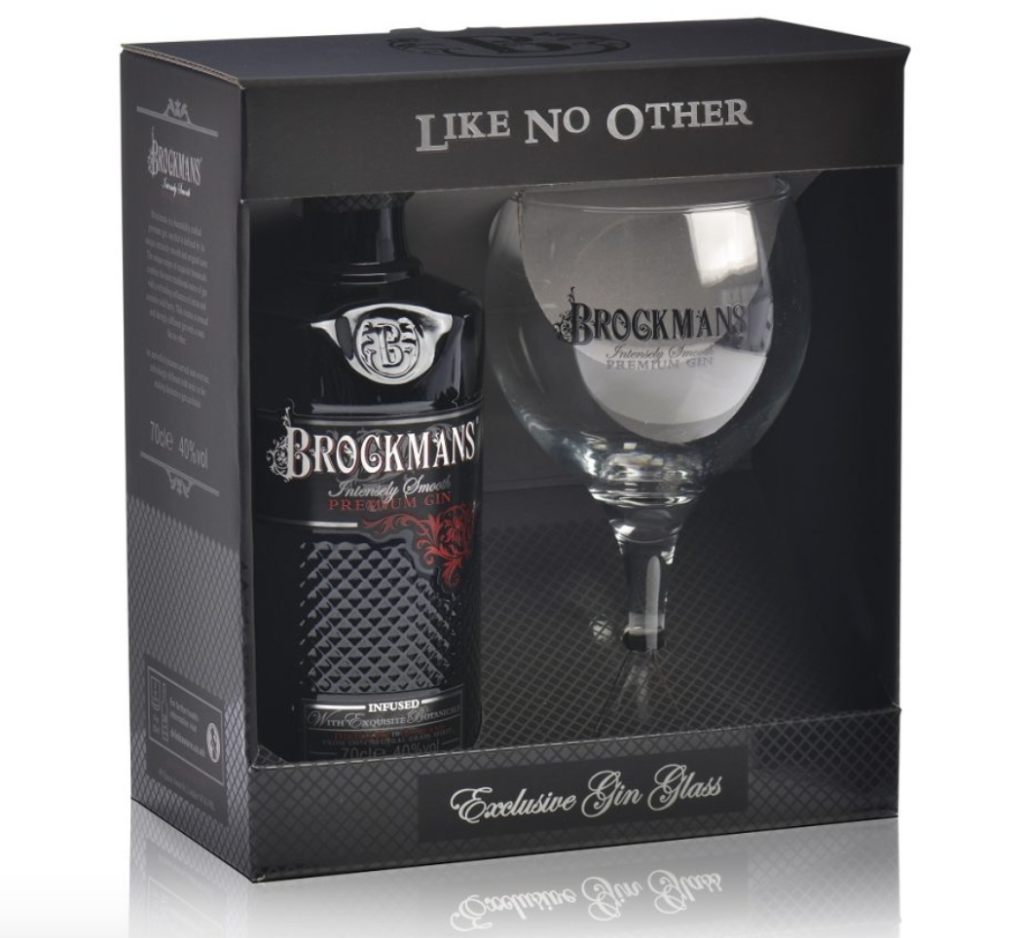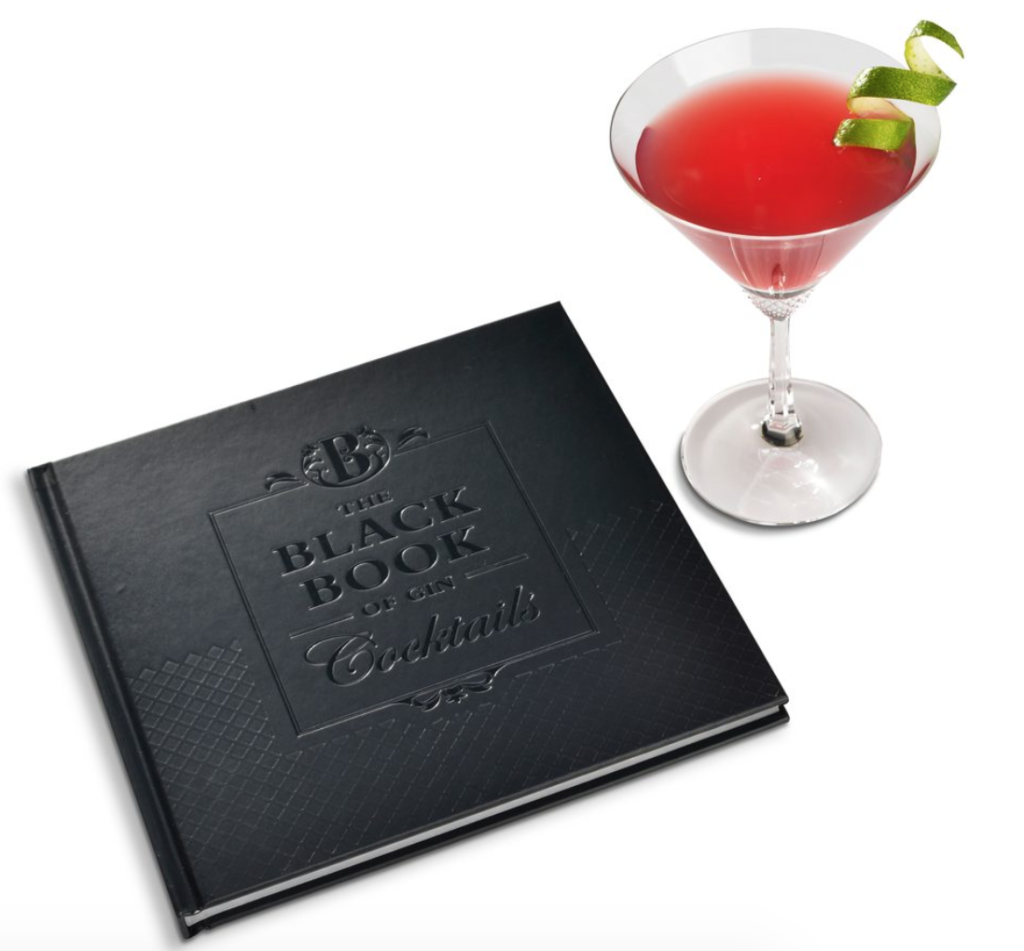 Latte Design
Artwork makes for an incredibly memorable present for someone. It is designed to be enjoyed for a long time. We often hang pictures on our walls and leave them there for many years. Many years of memories for someone. Latte Design was founded in Oxford by Amalia Lopez and she passionately creates artworks which people hang in their homes all across the country. We've picked just three from the huge selection. These are three which hang in our very own kitchen! I love the simplicity of the design for a modern kitchen. The quality and workmanship of the prints is first class. If someone has an empty spot on their wall, fill it with one of these for Christmas! There is the Good Morning Sunshine, A Cup of Tea Solves Everything and Life Begins After Tea. All perfectly true statements!
Vonshef Whisky Glasses in Presentation Box
We love a gift designed to last for years and years to come and this is one of those gifts! This beautiful Whisky Glasses and Stones Gift Set comes complete with glasses, whisky stones and metal ice tongs all housed in a beautiful wooden presentation box is a gift you'll remember and use for years to come. The glasses are modelled on the traditional whisky glass design of the roaring 20's. Technically we're heading back into the 20's from 1st of Jan so isn't this a fitting gift! When you see this set in person you might find it hard to pass on as a gift. If that's the case buy two!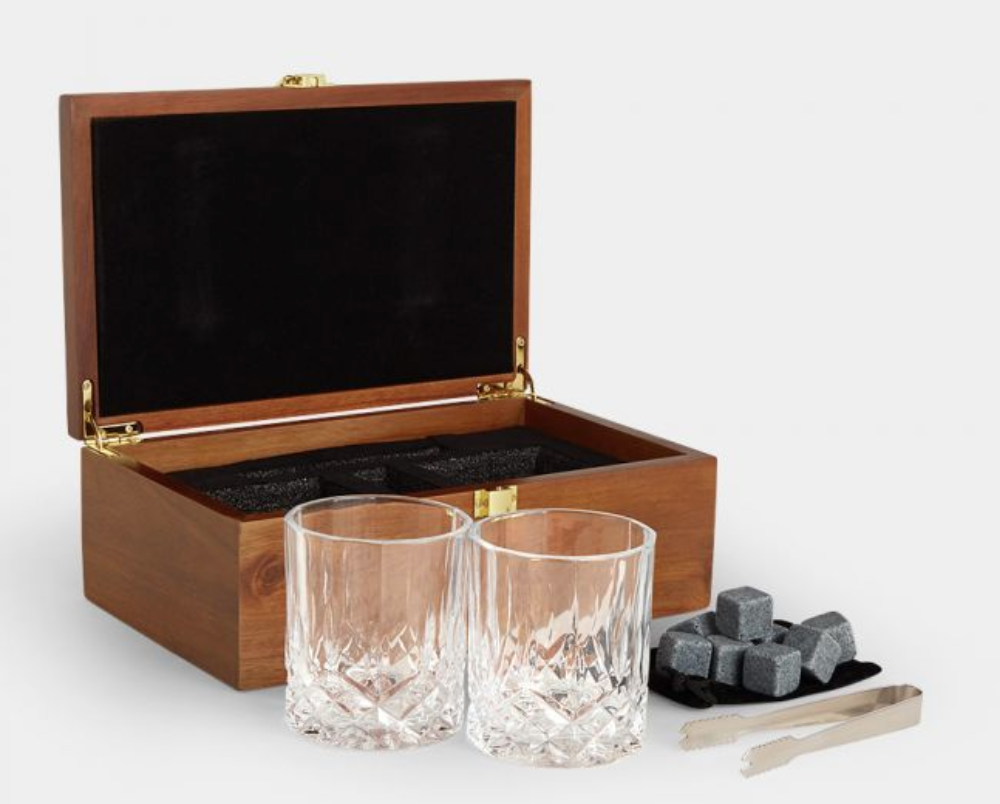 Scaramanga Leather Satchel
Another gift which lasts a lifetime is leather goods. With the amount of traveling we do increasing year on year we're constantly moving around. I have been looking for a good durable satchel to carry bits and pieces to and from meetings, on short trips or even just for day to day use. I've finally found this with Scaramanga's Leather Satchel ! Inspired by the classic leather school satchel it's design is iconic and recognisable instantly. Scaramanga handcraft each and every item they sell. Handcrafted from the finest leather with brass hardware. Scaramanga also offer personalisation to the bag by adding initials and/or a symbol either to the bag itself or even a luggage tag also made out of leather. The look and feel of this bag is simply tremendous. It oozes quality and sophistication and is for certain the most beautiful bag I have ever owned. Feeling the quality of the stitching and quality of workmanship I am certain this bag will last me a lifetime. Buy with absolute confidence from Scaramanga for items genuinely made with care.
Sophie Allport Highland Stag Apron
One of my favourite designs for the past year or two is the stag pattern. I know this does tend to appear everywhere however when it is used in the right way and with quality materials I think it looks fab. This leads us on to this fabulous design by Sophie Allport, who needs no introduction as one of the best fabric designers. Sophie Allport's Highland Stag Apron is a great functional item for the keen cook or baker. Being both functional and beautiful in design this apron and includes a handy pocket in the front whether this is for utensils or even your phone. It is a smart addition to the apron. Top design and will look beautiful hanging in your kitchen too!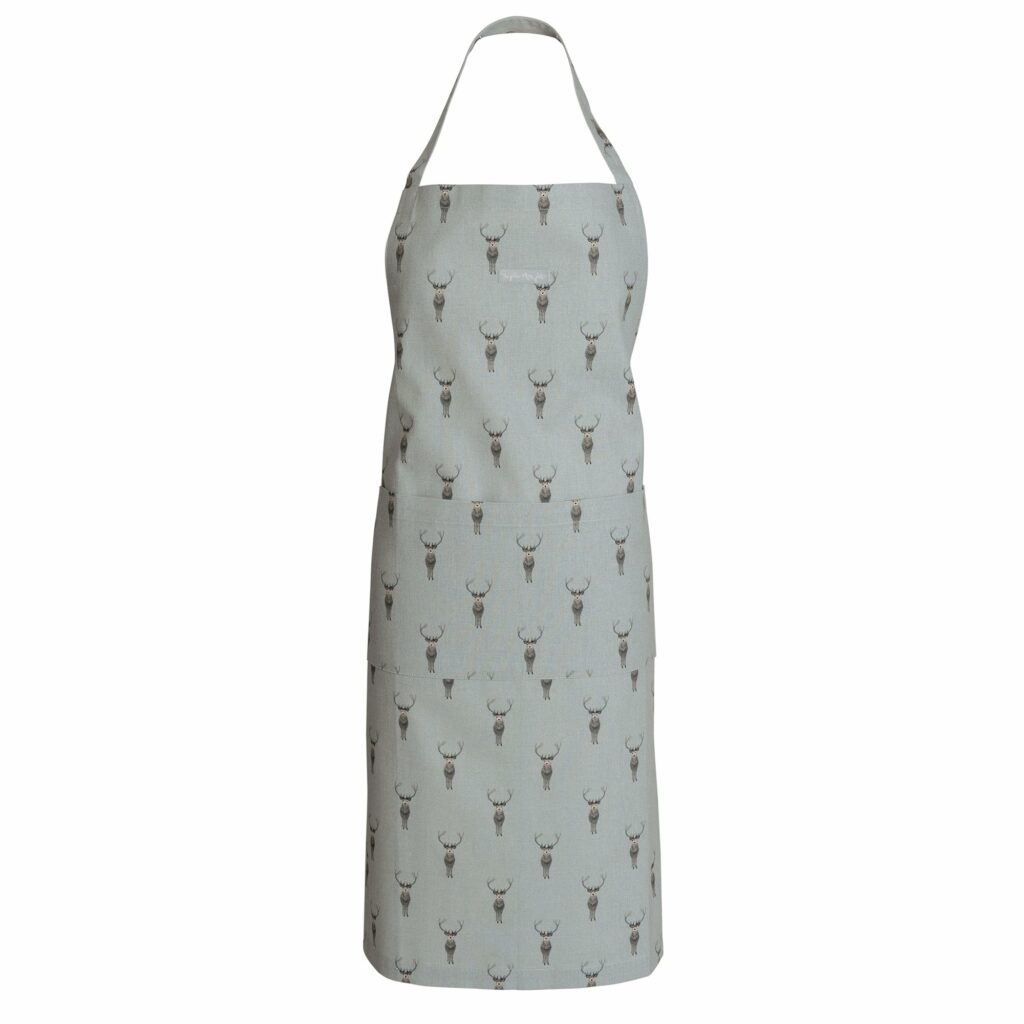 Ravensburger Games
Christmas Day and specifically Christmas Evening is all about games and fun family times together. So we're really excited to team up with Ravensburger this year, the maker of some of the classic games we all know and love. This year we're going to be be playing two games which are new to us. A special edition Harry Potter Labyrinth which is as the name suggests a Harry Potter themed version of Labyrinth. A game I am ashamed to say I have never played, but am told I have been missing out! So this year I'll find out what i've been missing! The other game we've got to play this Christmas Day is Scotland Yard. It's a covert game of cat and mouse set on the streets of London! Criminal mastermind Mr. X has escaped Scotland Yard and it's up to you, the detectives, to catch him! Use your travel tickets to anticipate his movements, chasing him by taxi, bus, and underground, around Picadilly Circus, along the River Thames, and through Paddington Station. Packed with all the London streets, sights and famous transport this sounds like a fantastically fun and competitive game. Roll on Christmas Day!