10 Top Tips to Creating Your Dream Cooking Space in a Motorhome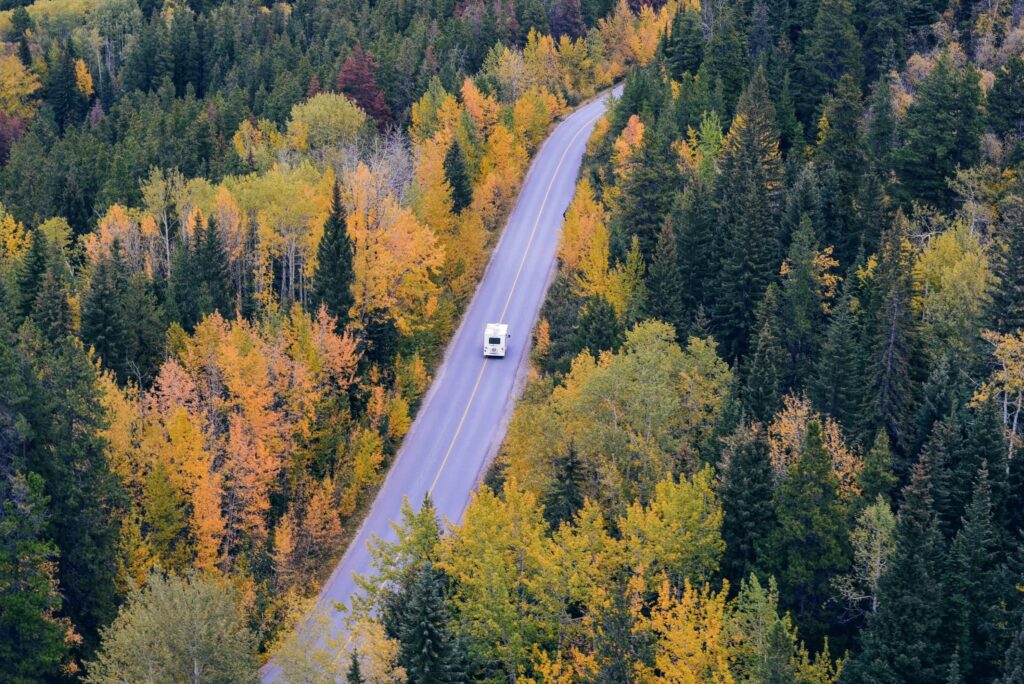 Photo by Tim Gouw from Pexels
<This is a contributed post>
Always more individuals, couples, and families have discovered the beauty, simplicity, and charm of living on the road. Today, you can find vans, RV, and motorhomes that have all the comforts of a fully-equipment apartment, with the added bonus that it can carry its dwellers across the most beautiful National Parks in the country!
Whether you and your other half have already fallen in love with this lifestyle or you are looking to try living in a motorhome for a few trips first, you cannot stop learning. Today, you'll learn more about designing the dream kitchen in a motorhome – as well as how to cook delicious meals while on the road. Check out the tips below before setting off!
What Type of Cooking Will You Do in Your Van?
First off, it is crucial to understand the type of cooking you will be doing when in the van. Indeed, not all motorhome owners will have the same plans to cook elaborated meals while onboard their vans. Couples and families that use their vans just for short camping trips might also decide to eat out once or twice or just eat more basic meals.
Conversely, if you live in the van full-time, you might need to step up your game and install a kitchen that allows you to cook in all comfort, safety, and freedom. This is crucial also to follow a balanced diet.
Decide Between Gas and Electric Cooking
The decision between getting a gas or electric cooktop is one of the most difficult ones to take. Indeed, gas cooktops have been used for longer in vans, and they run on gas canisters, which are not too difficult to install and find.
At the same time, gas cooktops represent a danger. They might cause dangerous leaks at night time, and they require high levels of maintenance to be safe. Additionally, you will have a free flame in the restricted space of your van when cooking.
Oppositely, gas cookers are much safer, and they can help you cook your meals faster and without a waste of energy or resources. Induction cooktops will also switch off or cool down when a pan or pot is not on it, offering you the highest level of safety and energy-efficiency.
However, gas cookers are more expensive than gas cooktops, and they will require your van to have a sturdy energy or solar panel system in place.
Understand Your Van's Weight Allowance
Before designing the small kitchen of your dreams, check on the weight allowance of your van. If the van is old, you might struggle to find out what the weight allowance is, as well as getting an estimation of the weight that has been added over time. However, in a new van, you will have all this information readily available.
If you are getting an oven, cooktop, microwave, or extra cupboard, make sure they fit within the limit of weight and size of the van.
Think About Portable Gas Cookers
If you don't like to cook inside your van, you might opt for a portable gas cooker that boasts an ignition button on the side. These cookers are extremely safe, and they allow you to cook anywhere, with minimal risk and minimal wastage.
Among the most interesting gas cooker models is the Cadac cooker. This might represent a significant investment for anybody who is going on a camping trip for the first time. Nonetheless, if you plan to live in your van, this is an investment that will allow you to enjoy a meal independently on weather conditions and location.
Ensure You Have Enough Light Coming Through
Cooking in the dark can be extremely annoying, but wasting the energy gathered during the day by your solar panels might not be the smartest choice. So, ensure you have all the light you need by installing high-quality motorhome rooflights. These simple additions will ensure that you can benefit from natural light throughout the day, as well as fresh.
Adding roof lights in a motorhome can be a great way to ensure that the whole interior space is bright throughout the day, so you can save on electricity while the sun is still shining. Then, at nighttime, you will have as much energy from your solar panels as you need.
Make Sure You Are Cooking in a Safe Place
For hope smartly, you might have designed your van, motorhomes, caravans, and vans are small living spaces. While they might offer you a unique feeling of cosiness and safety, they can have some evident downsides when you are cooking in them. Indeed, having a gas cooker in such a confined place can lead to an increased risk of fires and accidents.
So, when cooking, make sure the flames are far from any textile or inflammable materials and objects. Additionally, you might decide to install a fire alarm and carbon monoxide detector to be entirely sure that nothing bad won't happen while you are out exploring!
You Should Have Enough Storage Space for All of Your Equipment
Whether you have just designed a small kitchen to cook basic meals or you have planned for a complete cooking area for baking, you must have all the storage space needed to carry all you need with you.
So, cupboards are necessary. However, not all cupboards are the same, and you need to think that, sometimes, your motorhome will be on the move! So, make sure there is space for each utensil, tool, and piece of equipment to safely rest while you are travelling.
Secure Your Cooking Equipment When Traveling
Every item you own, especially those that live in the kitchen, should be firmly secured while travelling. You might wish to use hooks and tape and locked cupboards to ensure a safe area for everybody. Or, you might prefer to put everything in a sealed box during movements.
There are different strategies you can put in place to ensure that your van or motorhome's living area is entirely safe when you are travelling. In any case, ensure you are doing a test run in your driveway or on a familiar road before getting on the road!
Make Your Kitchen Eco-Friendly
Living in a van is an excellent way to recreate that connection with nature. Wo, why not bring sustainability and eco-friendly solutions in your newly-designed kitchen? Opt for natural detergent and dishwashing liquid.
Ensure you decorate the area with plants and natural elements and reduce the use of single-use products and materials. You can invest in long-lasting, high-quality details in wood or metal. These will ensure longevity and safety without the risk of breakages or cracks.
Think About Installing an Oven or Microwave
You might also decide to introduce an oven or microwave in your kitchen. It is unlikely to install both, often for reasons of space and convenience. If you are unsure about the best cooking method, start examining t=your current cooking habits and finding out what you are using the most. This will be able to give you a clearer answer!
Bottom Line
Living in a van can represent one of the most exciting adventures for anybody who loves to live outdoors and amidst nature. However, there are several technicalities to face and overcome when embracing such a different way of living.
Designing an efficient and functional kitchen, for example, can turn out to be much more challenging than you would want this project to be. Nonetheless, you can enjoy the cooking area of your dream by ensuring that you have enough light, space, safety measures, and van-friendly cooking equipment.