The Little Journal of Memories
2020 has brought with it lots of challenges as we all appreciate. It has also taken its toll on mental health for some of us. But there have been good times too. More time spent with members of your family in your household and maybe even more phone calls and video calls than usual with more distant relatives. There's good memories to be made too.
I was very excited when the hugely talented children's author Martin Thomas contacted me about his new Little Journal of Memories which was actually started well before COVID-19 was even a thing. But it has taken on a very special and important aspect now, recording those good memories with your family.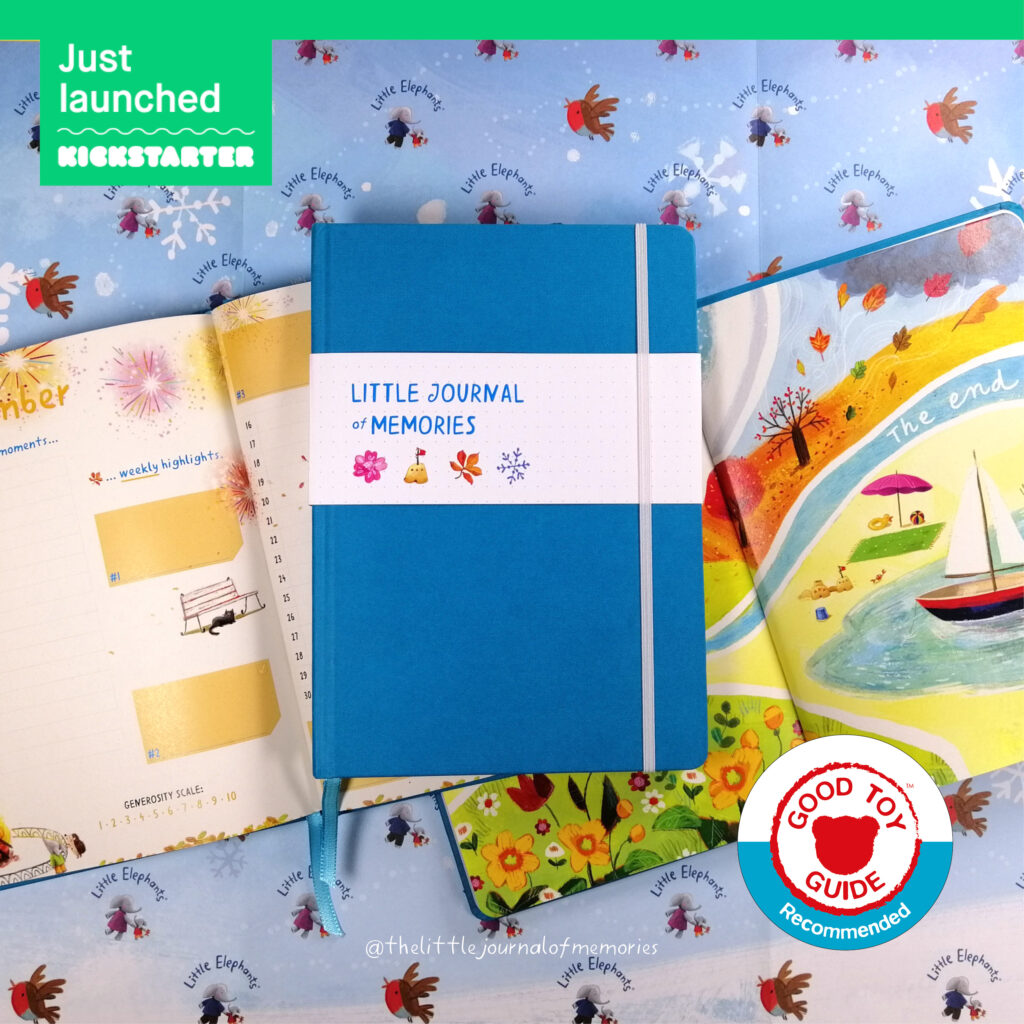 Before I show you a bit of the journal I want to make a very important point. This is a kickstarter project. For those who do not know what that is. It is a crowd funded project meaning that the money for its publication is being gathered from far and wide. Depending on what you donate you receive different rewards including a copy of the journal of course. But it is really important we help this project reach it's goal as without it, it won't get published and that would make us very sad!
Here is a little video of what the journal is and how much it means to Martin to get this over the line.
From the video you see all the gorgeous illustrations, thoughtfully laid out pages and bright and attractive colours. This is a really great gift idea for Christmas. For those who normally buy diaries or notebooks why not make this year a bit different and buy this Little Journal of Memories instead. I believe that this journal would be great use for both kids and adults alike. The concept of recording good memories is really important to our mental wellbeing and gratitude and gratefulness has been shown to boost our moods.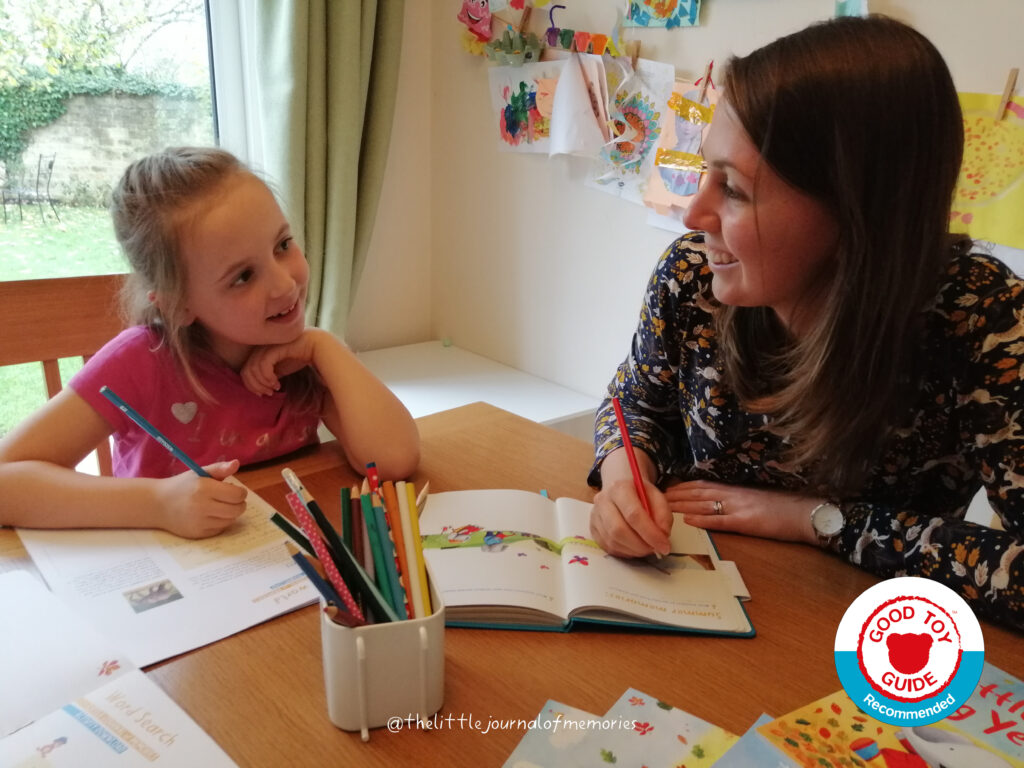 So what's the journal all about?
For parents, grandparents and caregivers, to record little daily moments, special life seasons or celebrations, weekly highlights, memories of life or quick reflections about wellbeing. (sharing memories builds identity.)
Gives space for reflection and challenge, with a gentle monthly rhythm of memory- making and story-telling activities. (sharing stories builds foundations.)
Supports families as they reflect together on their wellbeing, attitudes and character, at the beginning and end of each month. (being open builds resilience.)
The Little Journal of Memories has been created by Martin and Charlotte Thomas, starting out as an idea in 2019 to enable families to share stories and connect more meaningfully together. The final product is based on Martin's third children's picture book: Little Elephant's Big Year! published by Wacky Bee Books and illustrated by the award-winning Ag Jatkowska. The Journal has been endorsed by the Good Play Guide, particularly for families with children aged 4-8.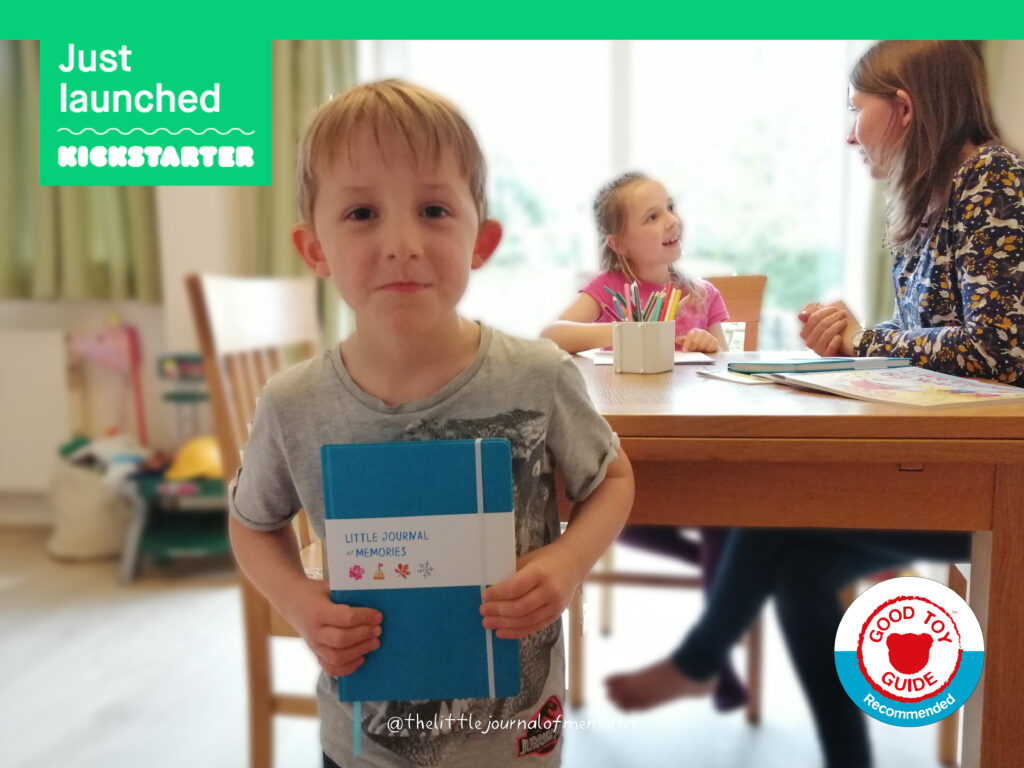 Instagram:
https://www.instagram.com/thelittlejournalofmemories
Facebook:
https://www.facebook.com/littlejournalofmemories/