Sandows Cold Brew Coffee Now at Marks and Spencer
Cold Brew Coffee is quite a niche type of coffee, but its popularity is very quickly growing. Some dismiss it as a hipster trend but we think its here to stay for a good while yet. Even better it's now easily accessible all around the UK as they are now stocked by Marks and Spencer! How amazing is that.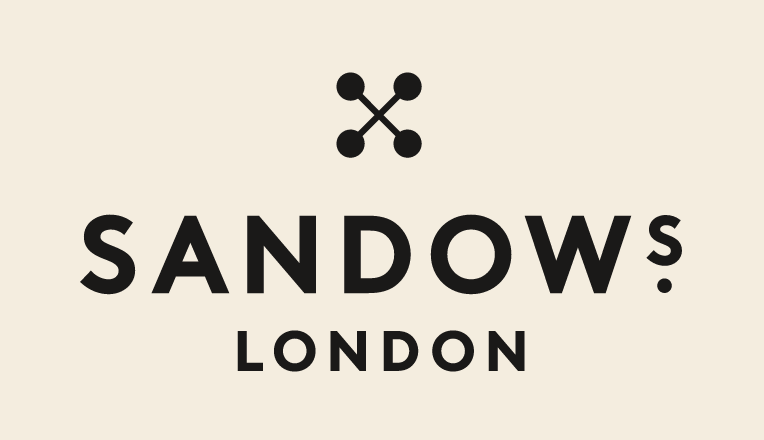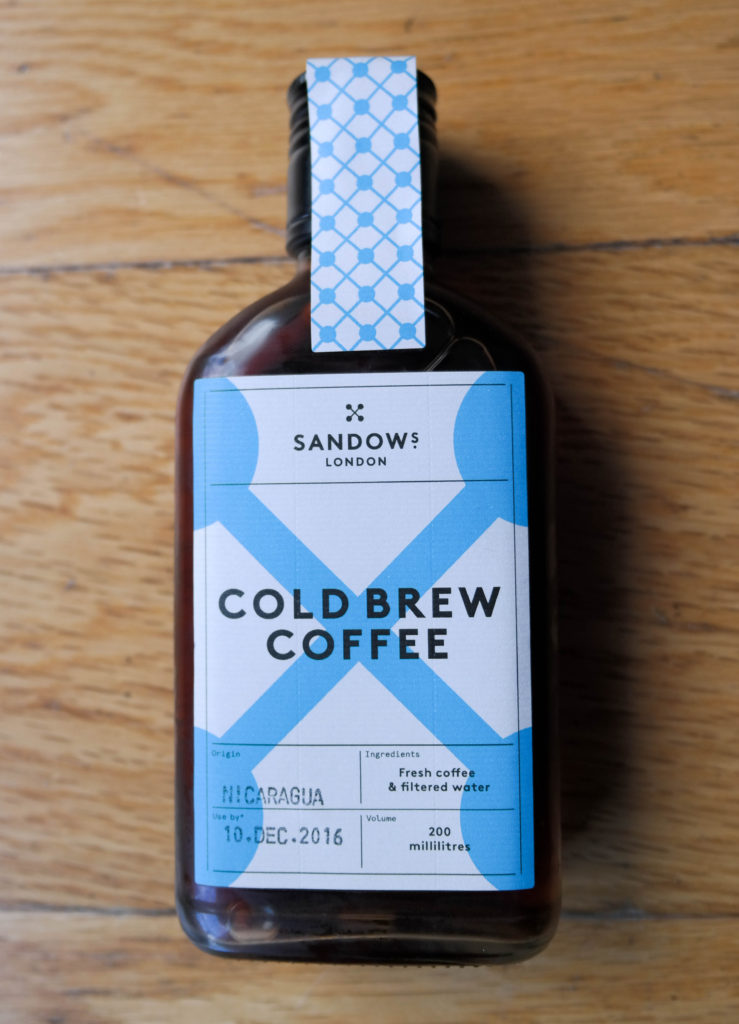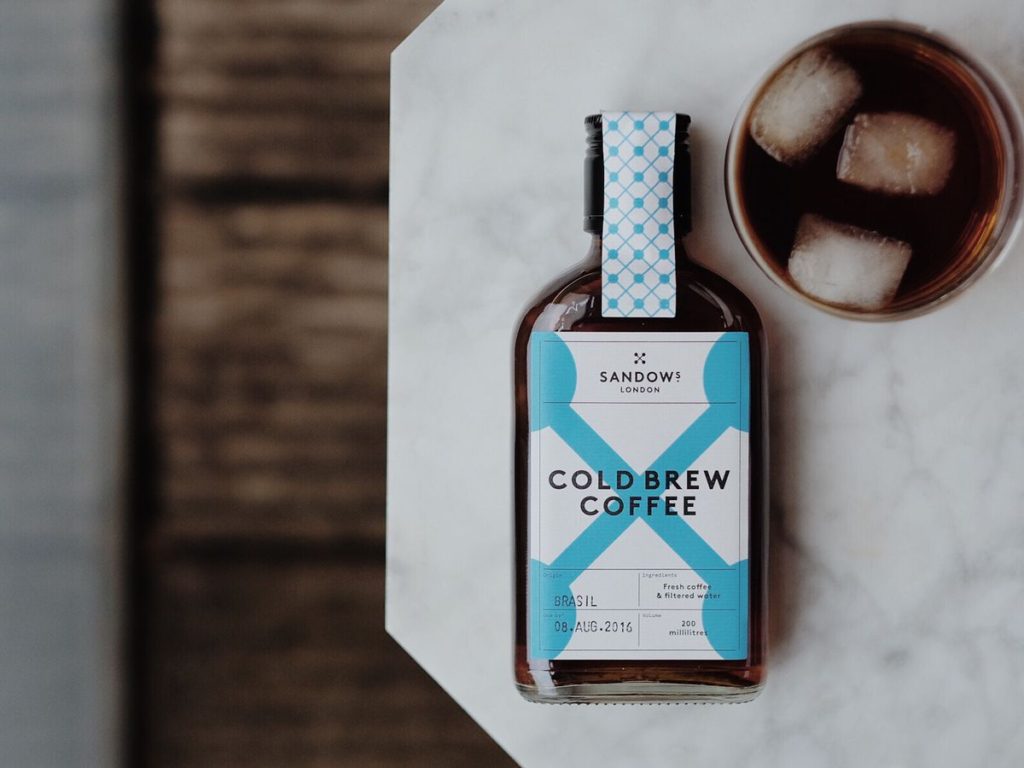 But what is Cold Brew Coffee?
Cold brew is coffee soaked in cold water overnight. This is not hot coffee we left out to go cold… It's fresh coffee and filtered water, brewed slowly and without heat to extract minimal acidity. The result is a much smoother flavour without that bitterness you usually get in black coffee.
Sandows is the same kind of coffee you get in good coffee shops, but at your local supermarket and on the go.
Sandows is probably one of the best cold brew coffee brands in the UK. Since 2014 Sandows has been brewing and bottling their cold brew in London, England.
In their own words –
"Sandows specialise in making the best tasting cold brew out there.
Sandows is named after Eugen Sandow, the iconic Victorian bodybuilder. Though we've never actually picked up real barbells, they look great on labels and are the perfect metaphor to describe the time and effort we put into making damn good cold brew coffee."
So what can you do with it?
The simplest thing to do with this is drink it straight from the bottle. Ice cold from the fridge this cold brew coffee is incredibly thirst quenching!
James Stevenson from Shotgun in Soho to made a drink for Sandows, a drink that people could try out at home. You'll need a cocktail shaker but here's your chance to put it to good use! James' "Cold Brew Irish Coffee" used cold brew for the coffee base, stirred together with rye whiskey, and a little sugar syrup. It wouldn't be an Irish Coffee without floated cream and James found that adding a little sugar syrup to the double cream before shaking made sure it floated nicely.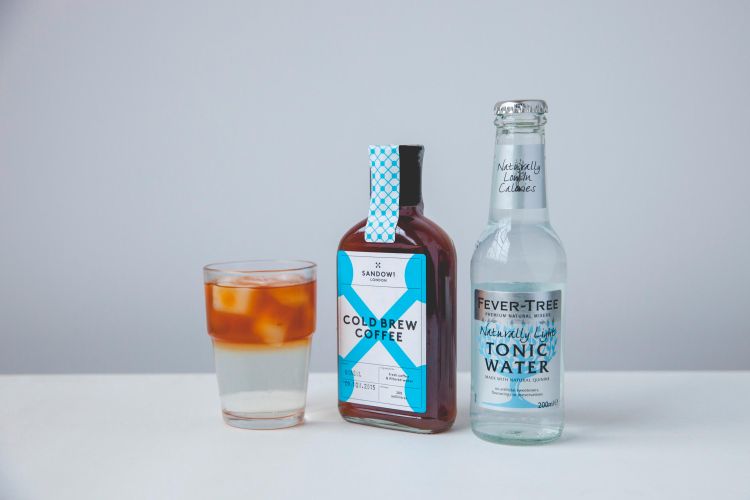 Or how about a Cold Brew Gin & Tonic?
Sandows published their recipe for this here.
As you can see Cleo has a very good taste for coffee! Plonking herself down right in the middle of my photo!