Olivers Restaurant Ballyhackamore – Review
We had the privilage of being invited into Olivers Restaurant in Ballyhackamore on Saturday to try their new brunch menu which has just launched in the past two weeks. We have been told that the reception of this new menu has been fantastic. This doesn't surprise us at all. Olivers is situated on the outskirts of Belfast in the green and leafy Ballyhackamore. They really pride themselves in using as many local ingredients possible such as Mike's Fancy Cheese, Carnbrooke Meats and Ewings Seafood. This is really important to us.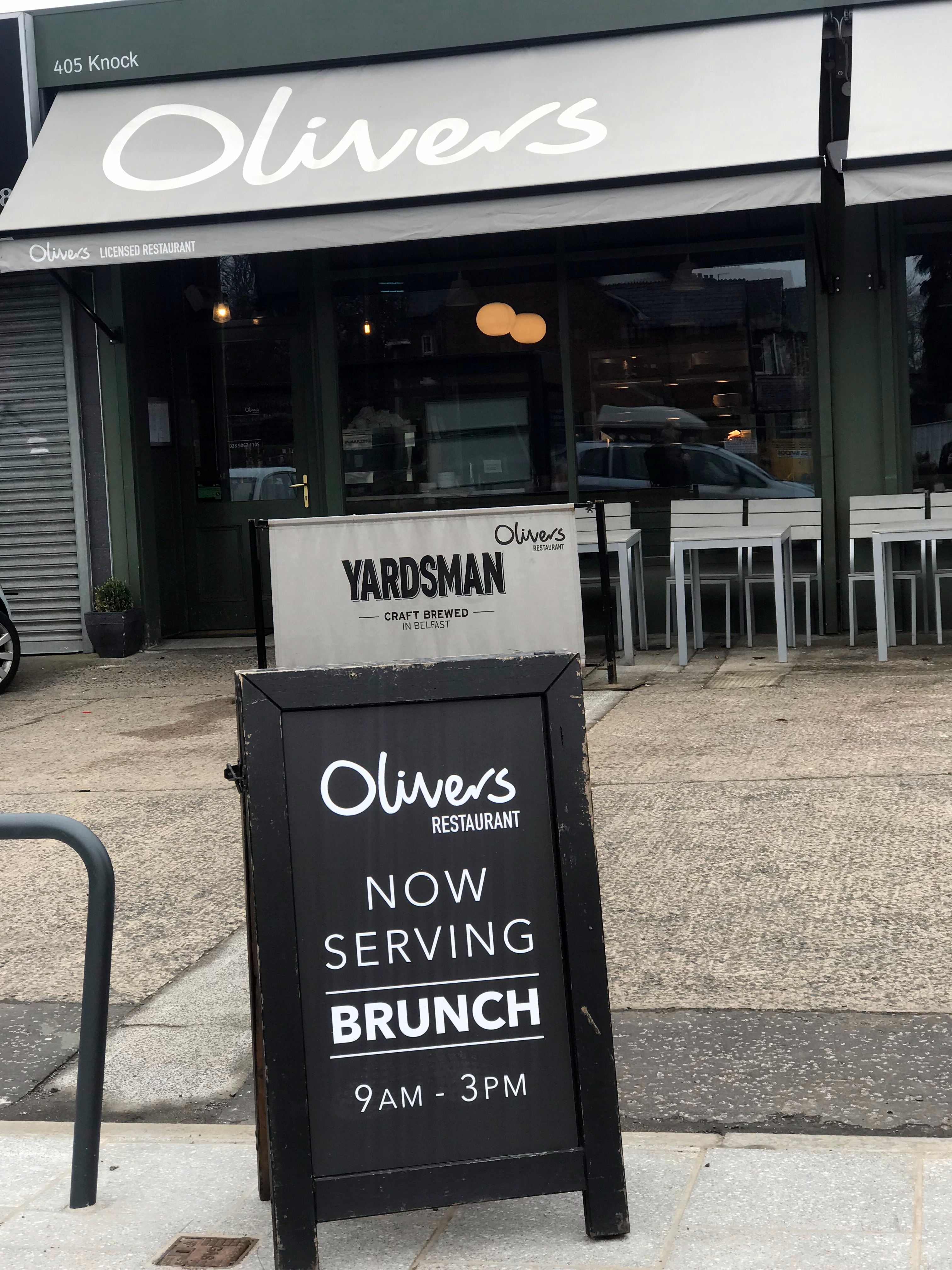 The Restaurant
The restaurant itself is beautifully decorated inside and perfectly suited for all day dining from breakfast, brunch, lunch to dinner. The restaurant looks beautiful in the evenings too with some outdoor tables which will just be perfect for the summertime!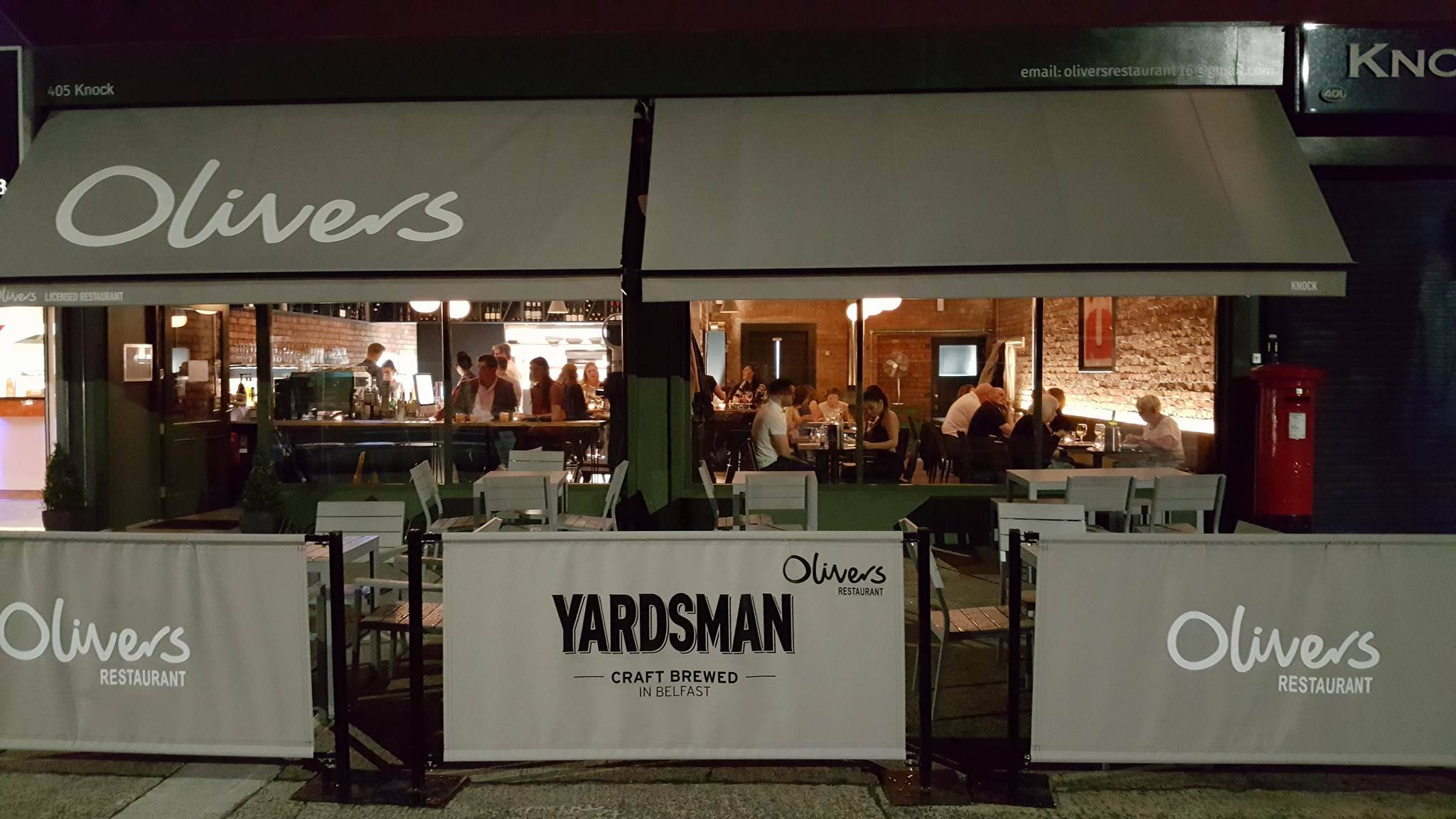 Their new brunch menu has some fantastic choices on it. It is constantly changing too but here is a little sneak peak of what you can expect.
What we had
We opted to go for the Crushed Avocado and the Baked Eggs and Chorizo for our brunch choices. So lets look at each one individually.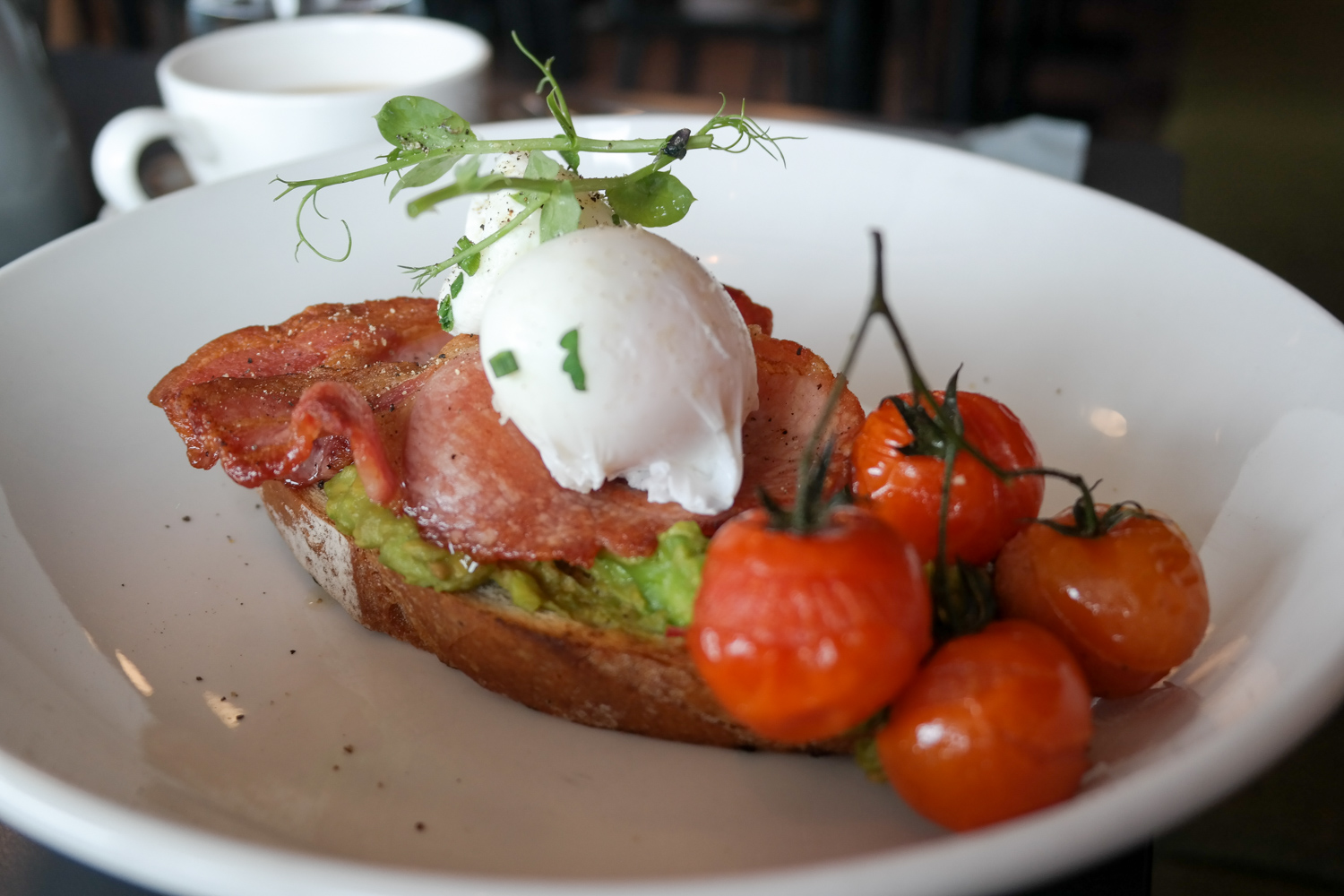 The Crushed Avocado
Poached Egg, Sourdough, Spiced Avocado, Tomato. This was beautifully presented on the plate. The egg was cooked to perfection with the yolk being the perfectly consistency. The sourdough was the perfect choice for this dish. This is a great dish to start the day with. It is not too heavy but absolutly delicious. I'd be tempted to order this no matter what time of day it is.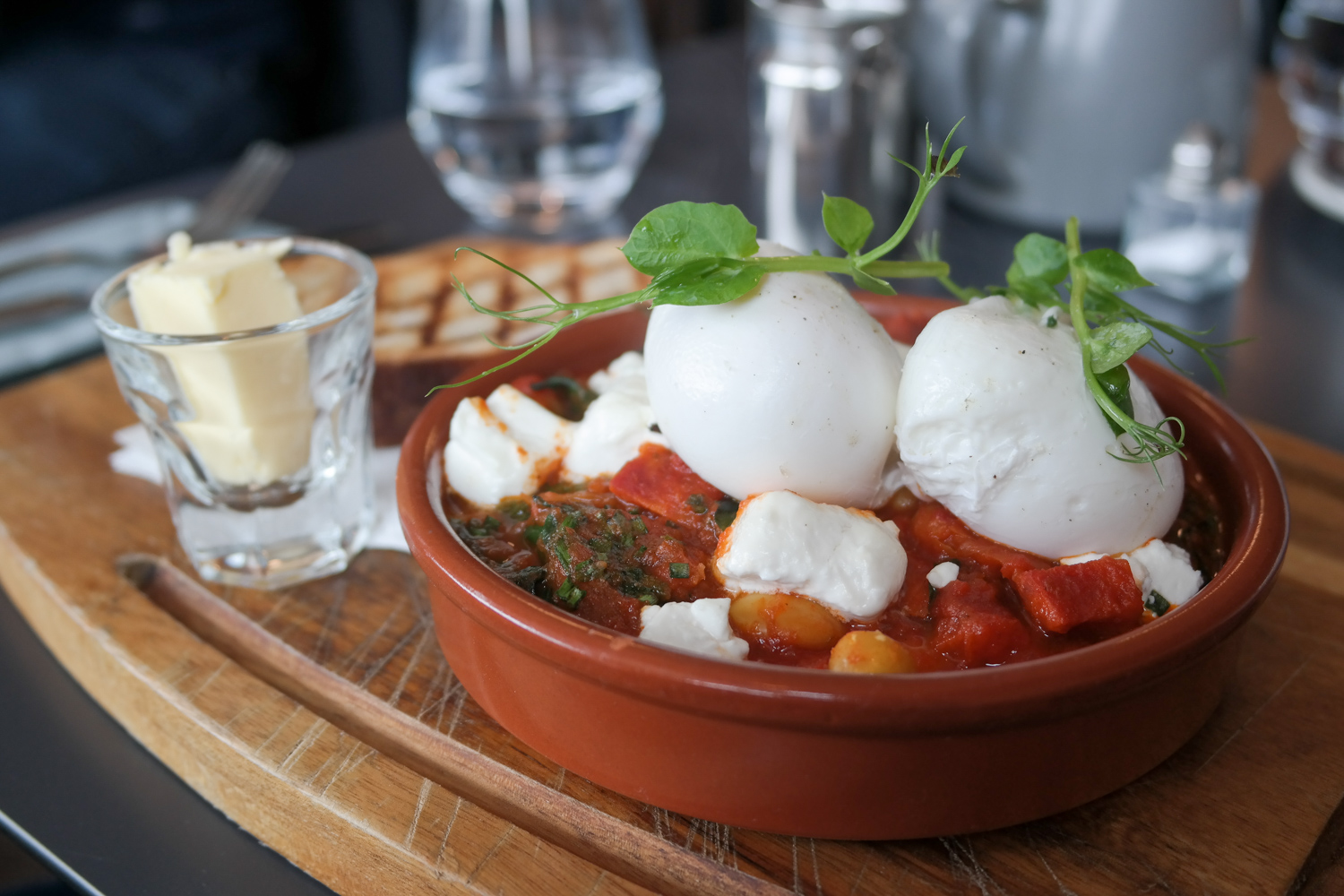 The Baked Eggs and Chorizo
Butter Bean, Spinach, Feta + Focaccia. This was a new dish to me. I had never had baked eggs before so when I seen it on the menu I knew it was something I wanted to try. Again the eggs were perfectly cooked to the yolks ran as soon as the eggs were cut into. The main element of the dish itself was a mixture of beans baked with chorizo. This dish had a really full and smokey flavour. Absolutly perfect if you want a nice warming brunch on a cold day.
I truly can't wait to come back and check out more items on the brunch menu and of course the dinner menu too.