Castle Kitchen + Bar – The Review
This week Galgorm asked us to visit their Castle Kitchen + Bar restaurant and naturally we were delighted after our previous visit to Galgorm River Room Restaurant. The Castle Kitchen + Bar isn't actually located on the site of Galgorm Resort and Spa but a little distance away on the Galgorm Castle estate which is a gorgeous setting next to the golf course. The grounds of which are beautiful to walk around.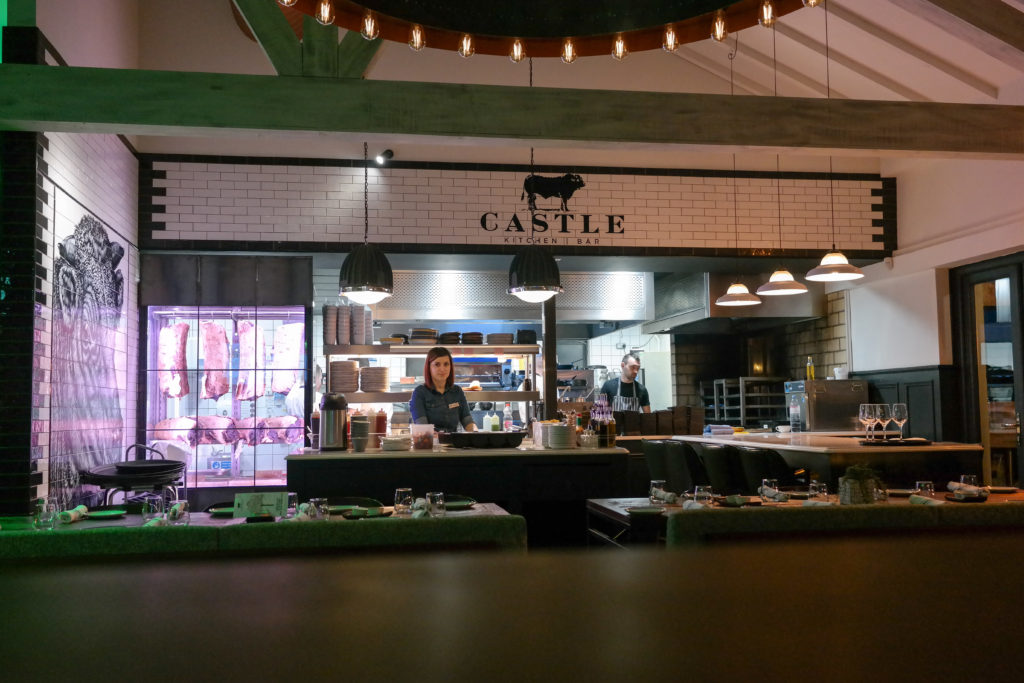 When you enter the restaurant you go upstairs. I was not prepared for how beautifully presented the restaurant is. It feels extremely warm and welcoming. The table layout and the addition of wonderful faux cherry blossom trees really breaks up the seating and adds privacy. A great idea!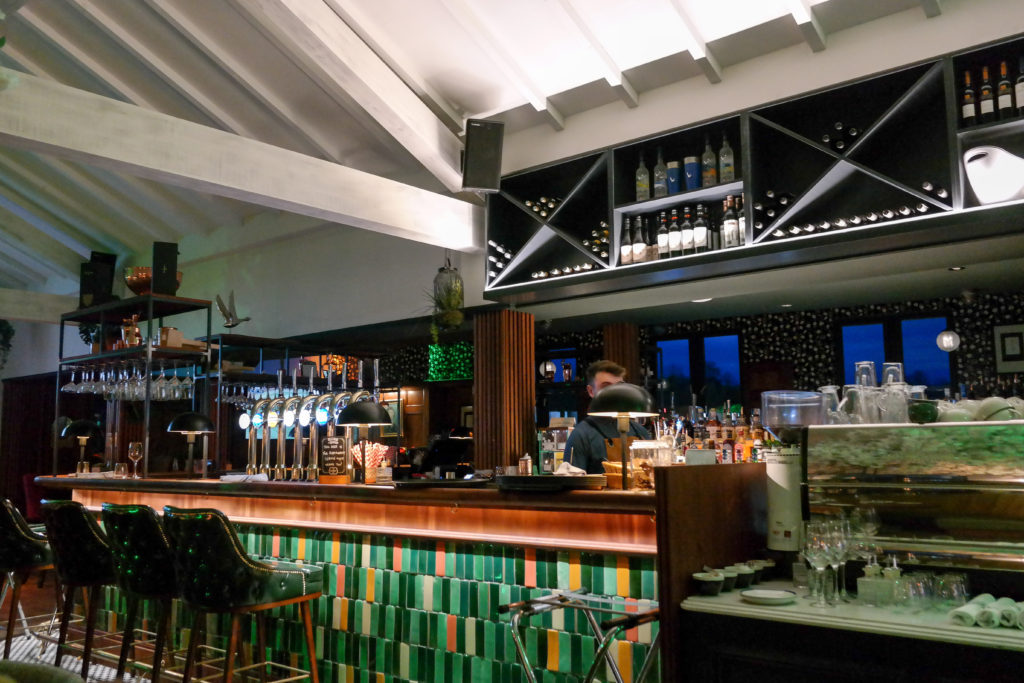 When we were sat at our table we were served some crisps and freshly made hummus while we browsed the menu. I am all about the snacks so I really appreciate this touch as you are often already hungry when you sit down at the table but want a little time to choose from the menu.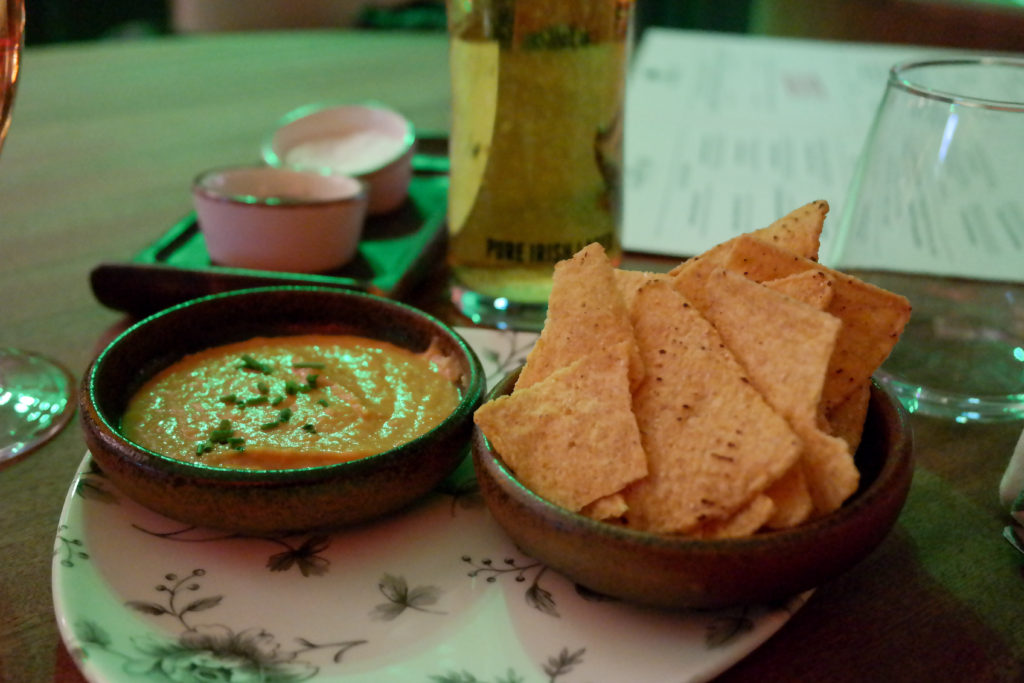 The Starters
For starters we opted for were Smoked Haddock poached in a leek & white wine cream topped with smoked cheese & panko breadcrumbs and Tiger Prawns Pan-fried with garlic, lemon, tomato, scallion served with chargrilled bread. The Smoked Haddock was beautifully poached in the cream making it fall apart and melt in your mouth texture, broken up just by the delicious crispy texture of the bread crumb topping. The Tiger Prawns were just quickly cooked with gave them the perfect texture for prawns and the sauce they were served with was light enough to allow the flavour of the prawns to shine through yet tasty enough to leave you wanting more. A great dish!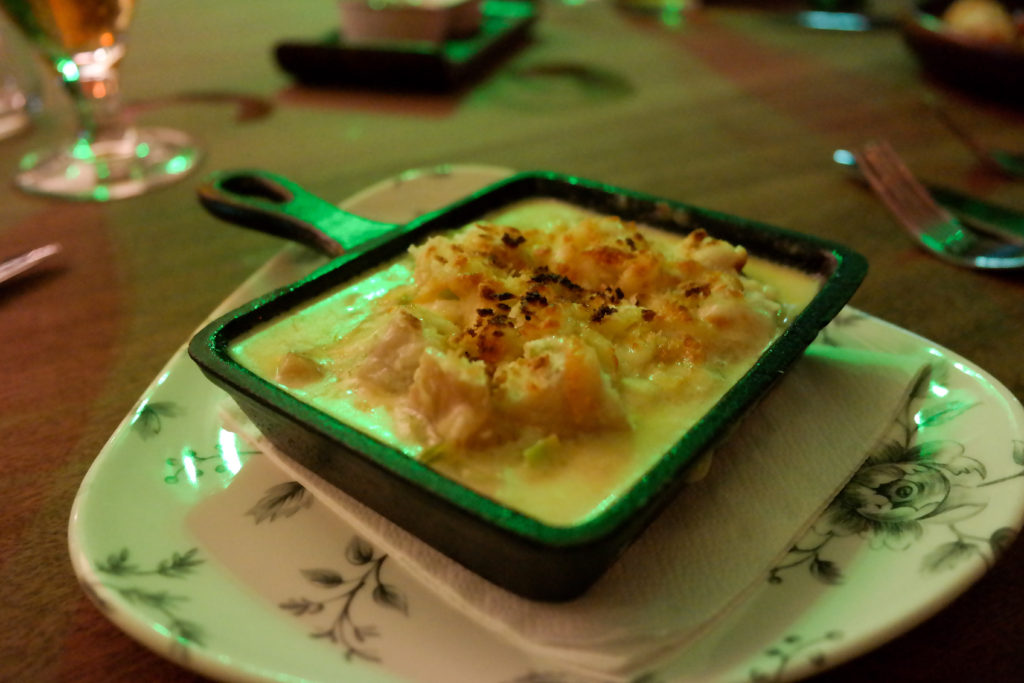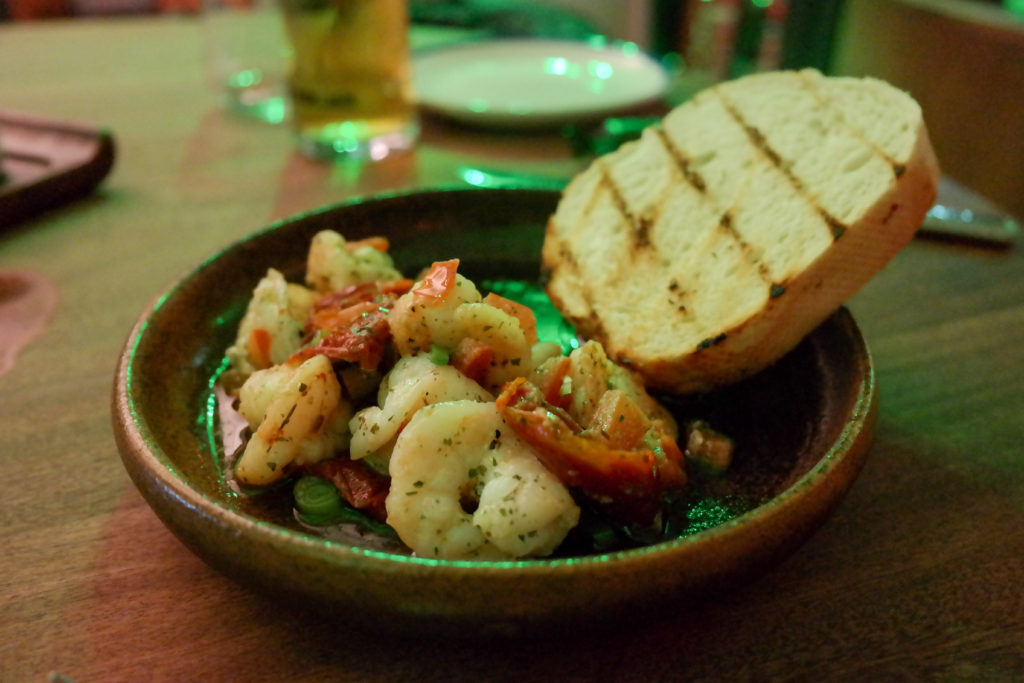 The Main
For mains we opted for were Beer Battered Cod served with Hand cut fries, cumin peas, house tartar with a lemon wedge and Chicken Goujons, Bread-crumbed chicken breast strips, salad garnish, choice of dip and hand cut fries. We switched the hand cut fries for chips with garlic butter (cause who doesn't love garlic chips when they're on a menu!?). The cod was so fresh and delicately cooked, incased in crispy beer batter which almost protected it. The batter was perfect, crispy and crunchy until you added your own vinegar. Perfect! The cumin peas were not really to my taste, but maybe that is just because i'm a bit of a traditionalist when it comes to fish and chips. It's good to experiment though! The chicken goujons were lightly battered and deliciously moist chicken breast strips. The perfect goujons.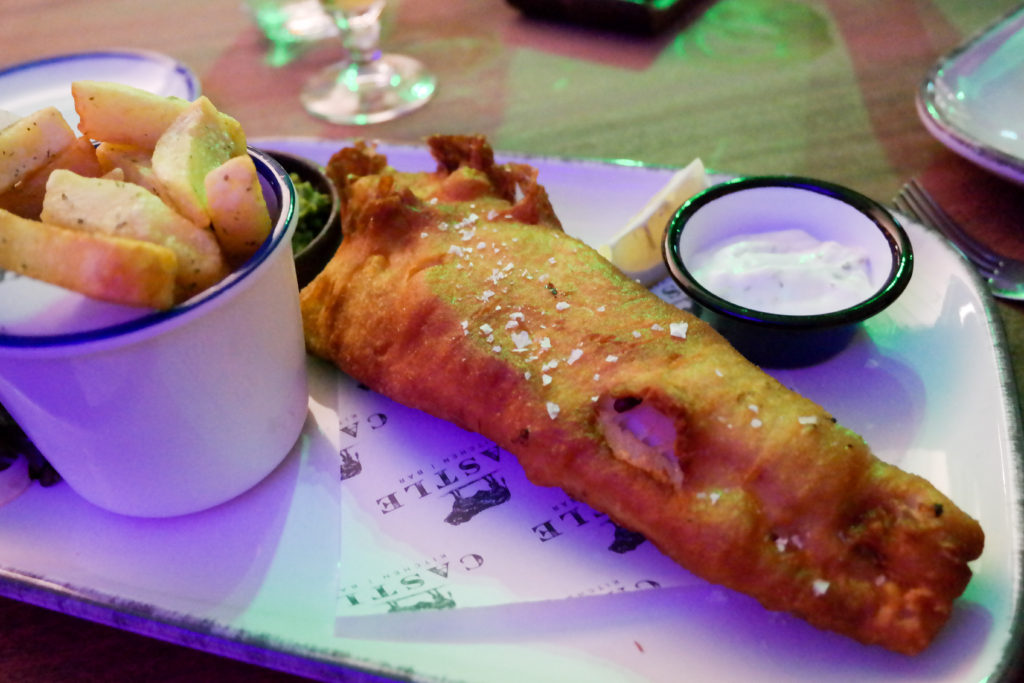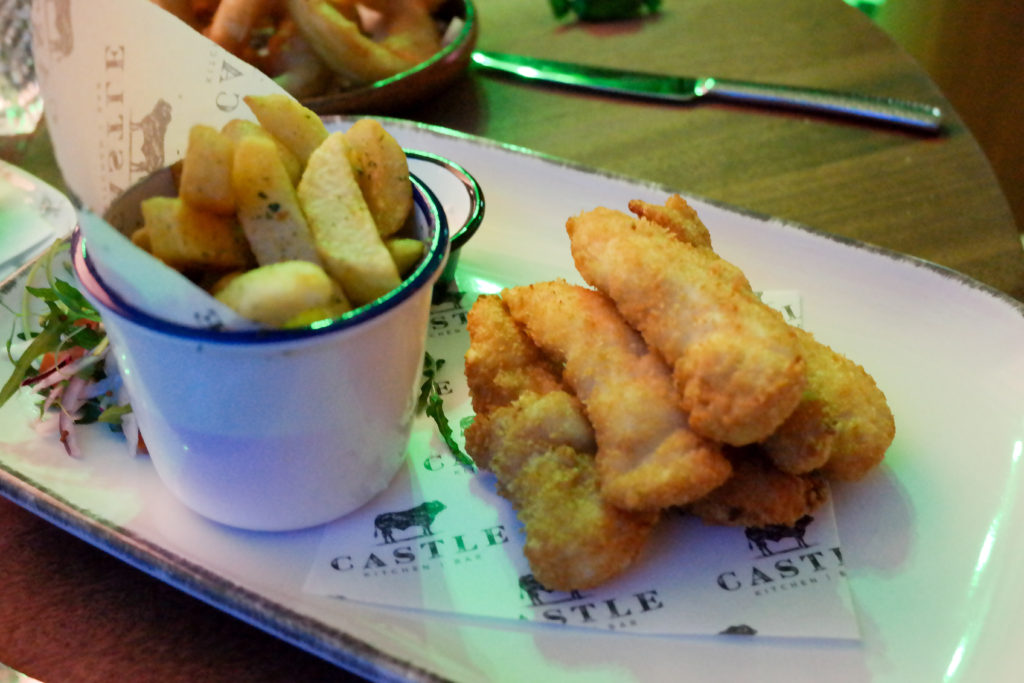 Let's just take a moment to marvel at the garlic butter hand cut chips…..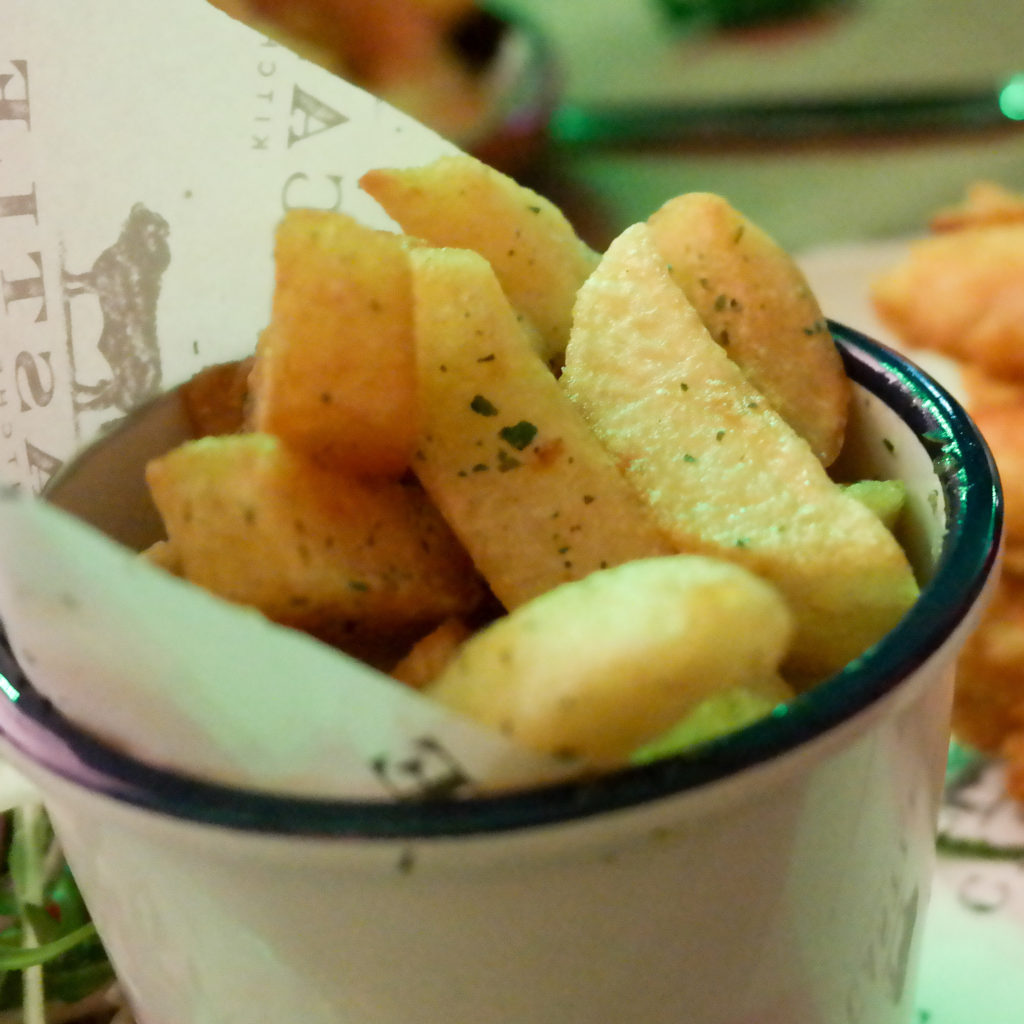 We got a side of beer battered onion rings to share, because who doesn't love a bowl of onion rings for the table!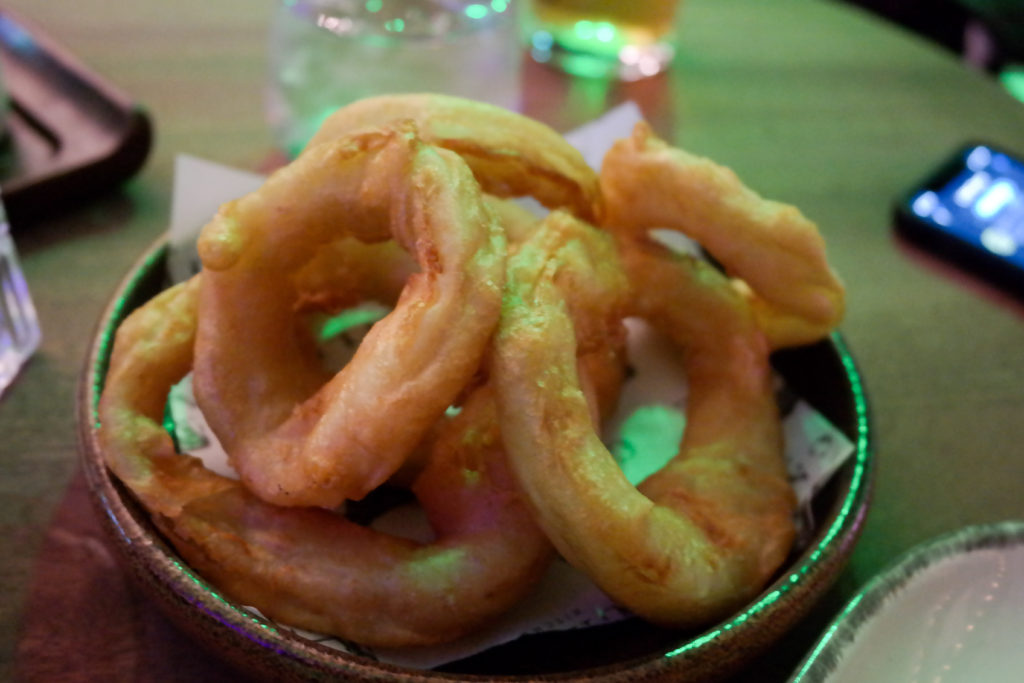 The Desserts
For dessert we opted for Apple & Berry Crumble-Créme anglaise and the Baked Alaska-Fresh raspberries & honeycomb ice-cream after our server Christine told us we could not leave without trying this all time favourite dish of the restaurant. I always listen to recommendations like that so it was a no brainer. The crumble came in a hot skillet which I appreciate with warm desserts. It kept it warm meaning there is no rush to eat it, instead you can savour it. This dish was packed with berries! A great burst of flavour in this dish. But the piste de resistance was obviously the Baked Alaska. I've had this a few times in the past, but most restaurants don't even brave this dish due to fear of messing it up. Boy this was a good choice for the chef to put on the menu. Absolutely mastered, this was a great Baked Alaska. It held together perfectly, was still frozen inside but warm and crispy on the outside. I could have ate 10 of these, and just might when I come back.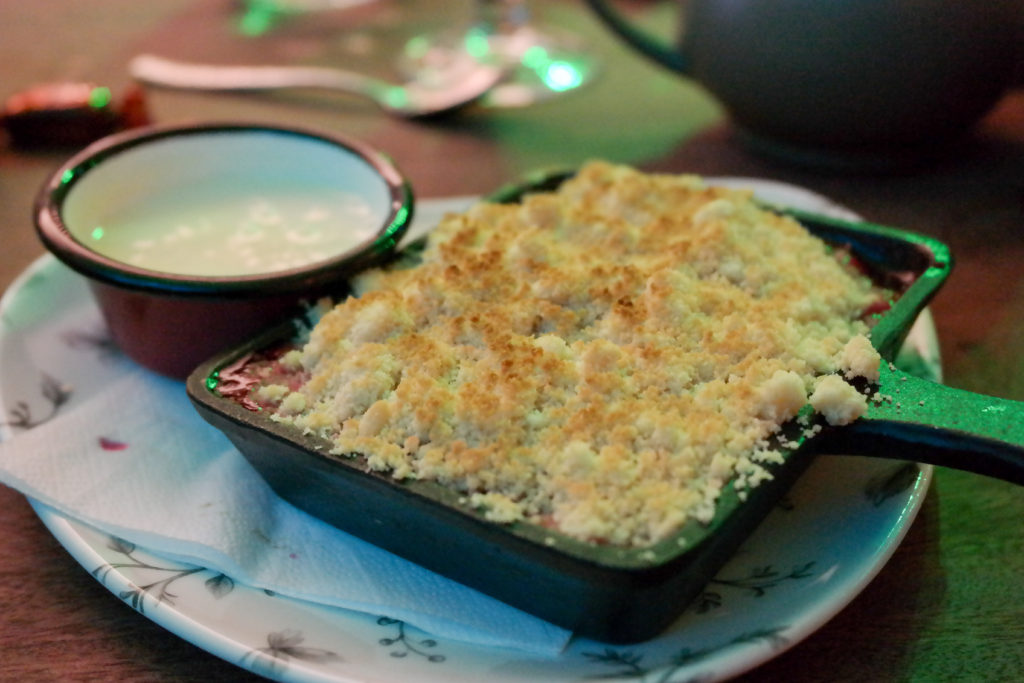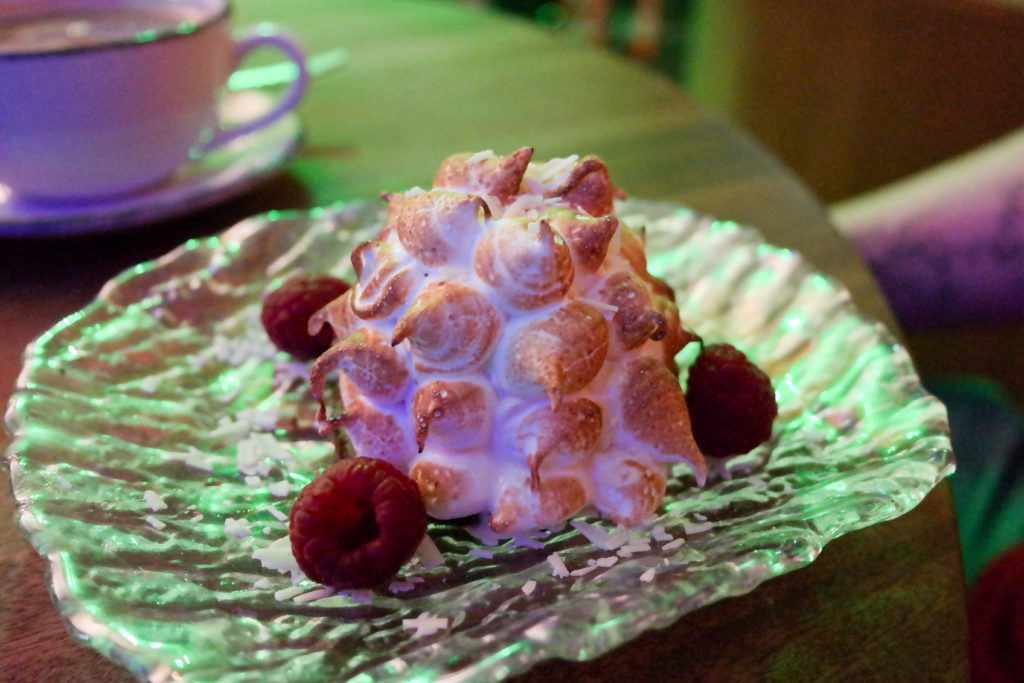 The Verdict
The first thing I need to comment on here is the staff. From the moment we entered the doors of the restaurant we were made to feel like guests, not customers. That's a big comment as a lot of restaurants lose this factor. The layout of the restaurant meant you could always see the kitchen and the chefs at work, which always fascinates me. It's a window into the kitchen. The food was incredible as you read above. This is somewhere I would not hesitate to visit again when in the Ballymena area of Northern Ireland. A real go-to restaurant for lunch or dinner! We'll be back!
One final note…….another moment of appreciation for the cuttest milk jug ever!