Weekend Escapes with Stena Line
I'm all about weekend escapes at the moment. We all work far too hard during the week that it is so important to enjoy the weekend or whatever days you have off during the week. Do something to create a memory. I like to call these good quality experiences.
Last weekend Stena Line were kind enough to arrange a little day trip for us. I hadn't been on a Stena Line ship since I was about 8 years old! So the novelty of that alone was exciting! It was just as fun as I remembered!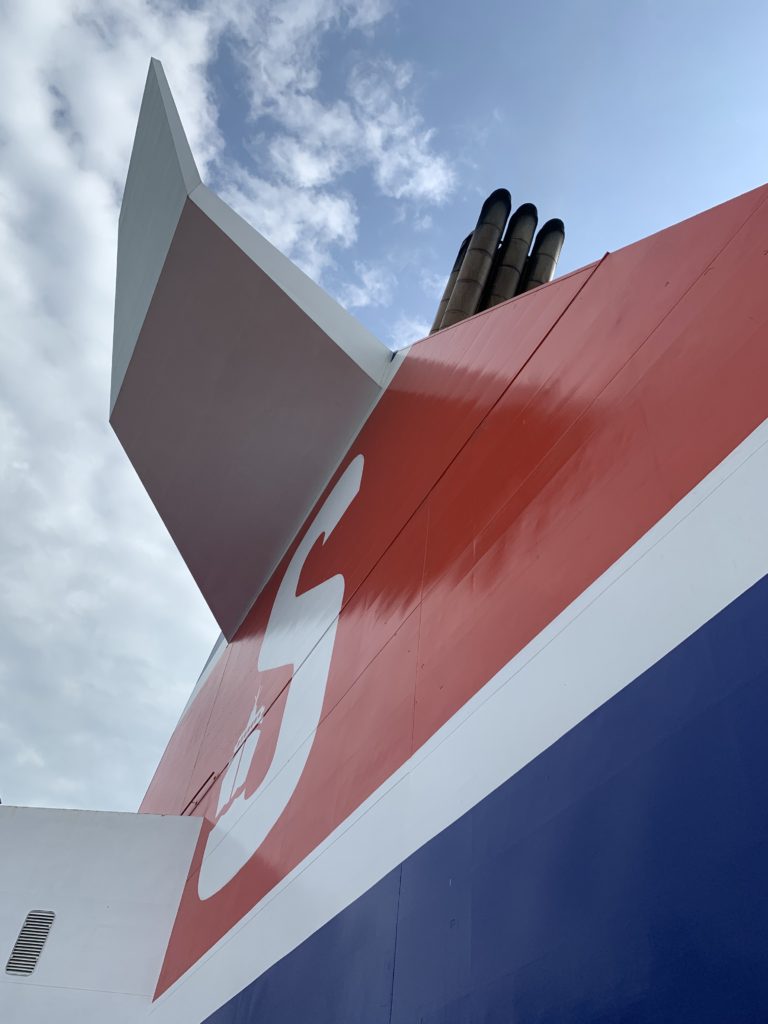 The Ship and The Journey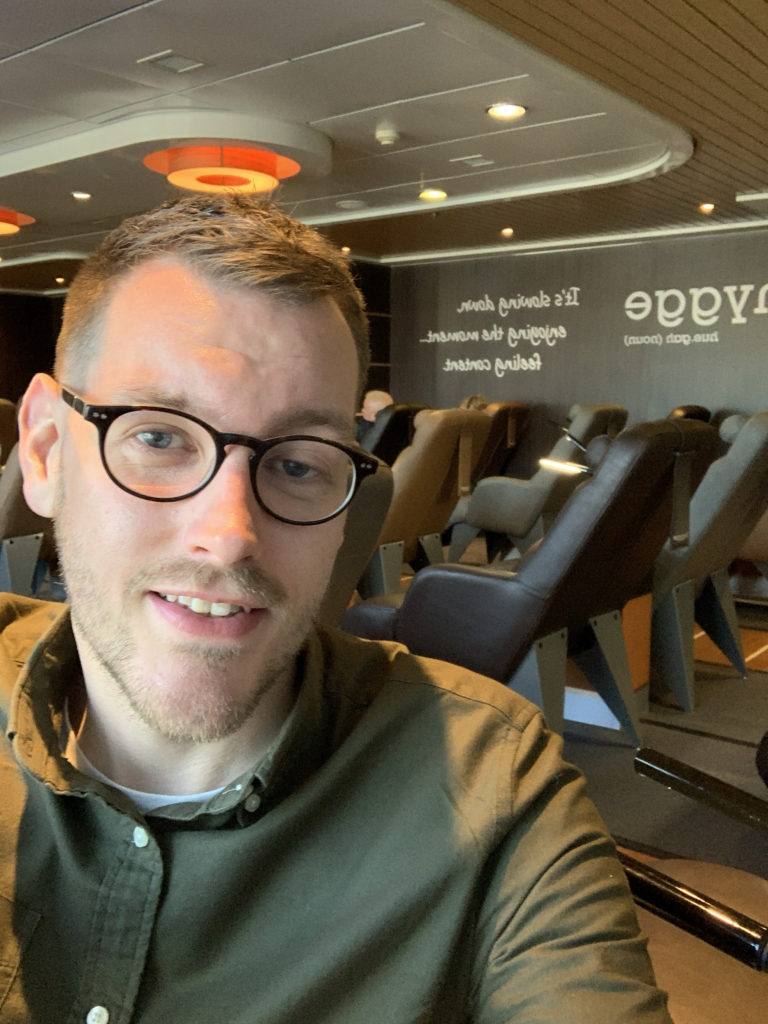 The ship itself is one of the car and passenger ferrys which cross between the Irish Sea and beyond on some journeys. Because we were booked on a day trip (we'll get to that bit shortly!) we didn't need our car on this occasion. The ferry terminal is like a mini airport (but a lot faster to get through!!). In no time we were boarding the ship up a long gangway. Emerging into the ship and welcomed by a member of staff, 'Welcome Aboard. Time for a little explore! The ship is actually huge and you struggle to explore all its locations on the short crossing between Northern Ireland and Scotland. There are restaurants, bar, cinema, spa and lounges. There's a special lounge for truckers which I was tempted to look in but decided against it!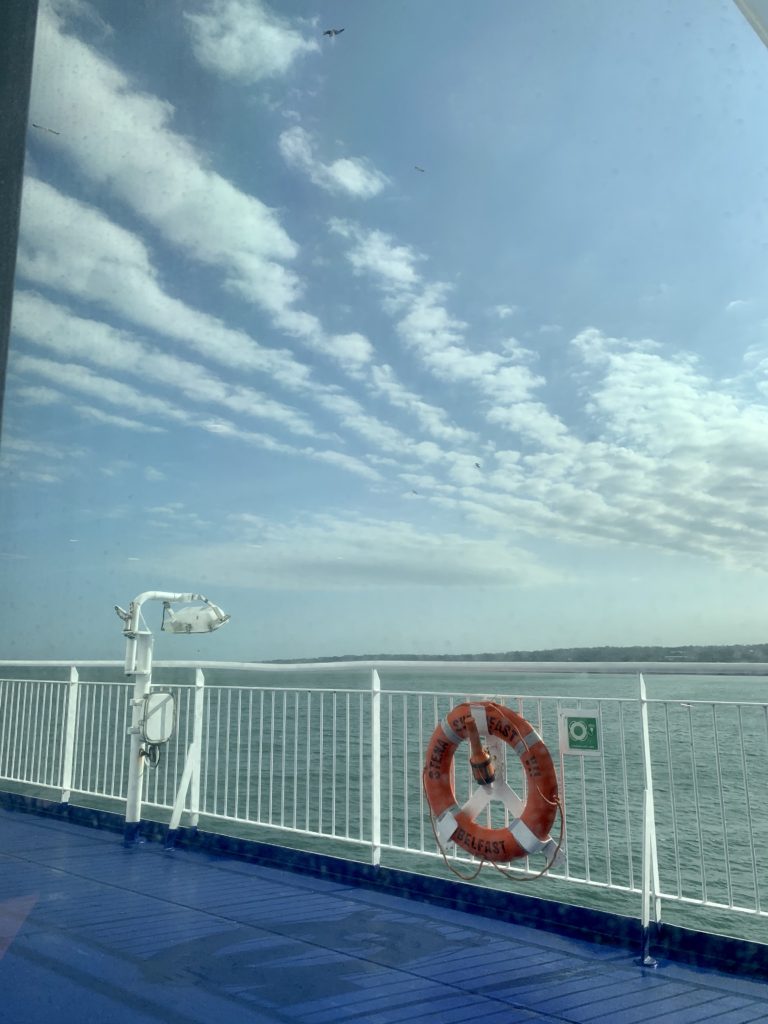 The Lounges
On the ship there is plenty of seating space in the restaurants and bars. The ship is actually really spacious, as are the decks if you want a wonder around outside. It's fun watching the ship set off and get further and further from port. However if you want some piece and quiet there are two lounge options. There is a Hygge loung and a StenePlus lounge. The Hygge lounge is essentially a quiet lounge with incredible seats which are reserved for you, some televisions (on mute), some reading lamps and my favourite…..comfy blankets! We opted for this option just as the crossing wasn't too long. The StenaPlug lounge offers more for a slightly higher price. Offering Complimentary drinks, snacks, newspapers & magazines, Personal waiter service & dedicated menu, Relax in comfy seating and Dedicated restrooms.
The Day Trip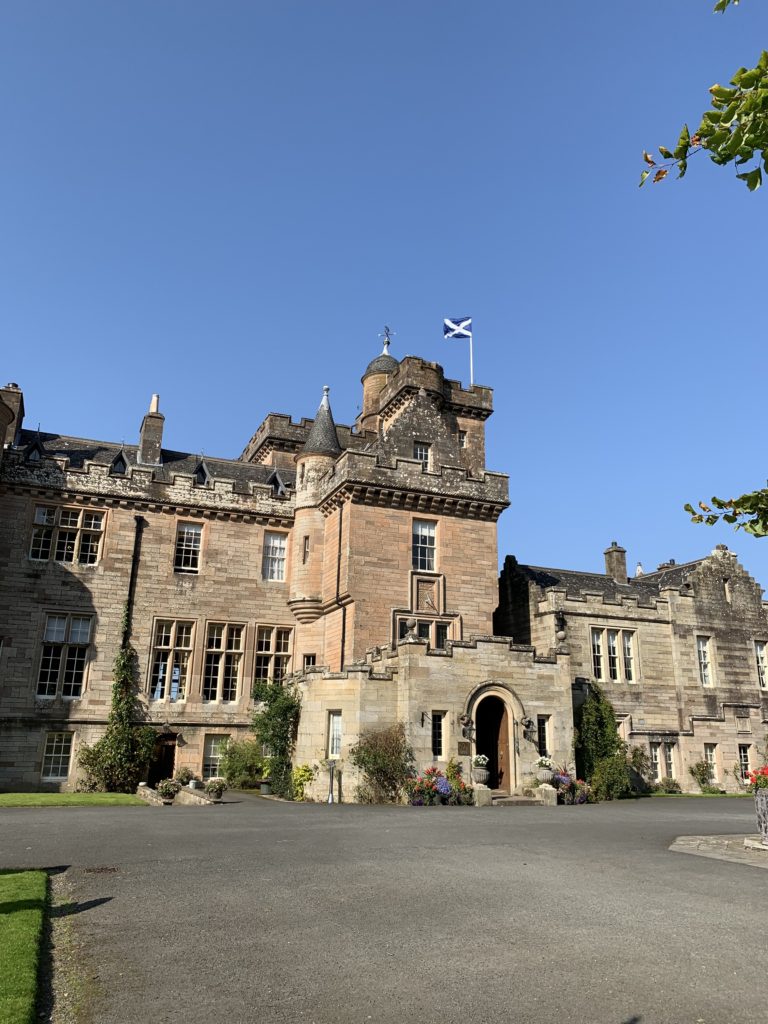 So…..where did we end up you ask! Well the day trip which was organised for us was Glenapp Castle Afternoon Tea. The week after we watched Downton Abbey at the cinema this couldn't be better timing. Glenapp Castle is a Luxury 5 Star Hotel in Ayrshire, Scotland. The castle is in a Scottish Baronial style and located up a long sweeping tree lined driveway. Just what you would expect from a castle. This genuinely feels more like a national trust property or private home than a hotel and I LOVE that! We were picked up from the ferry by the castles own small mini bus and whisked up to the castle in about 15 minutes. As we approached and the castle emerged from behind the trees the staff came out of the main door to greet us. Very Downton-esque!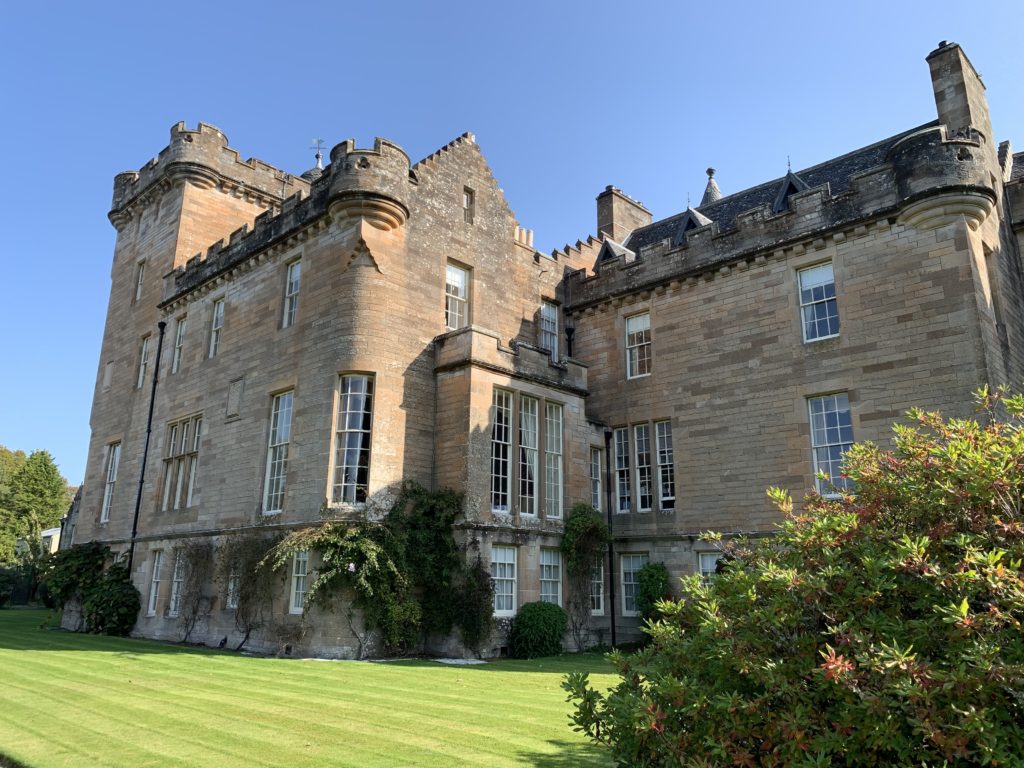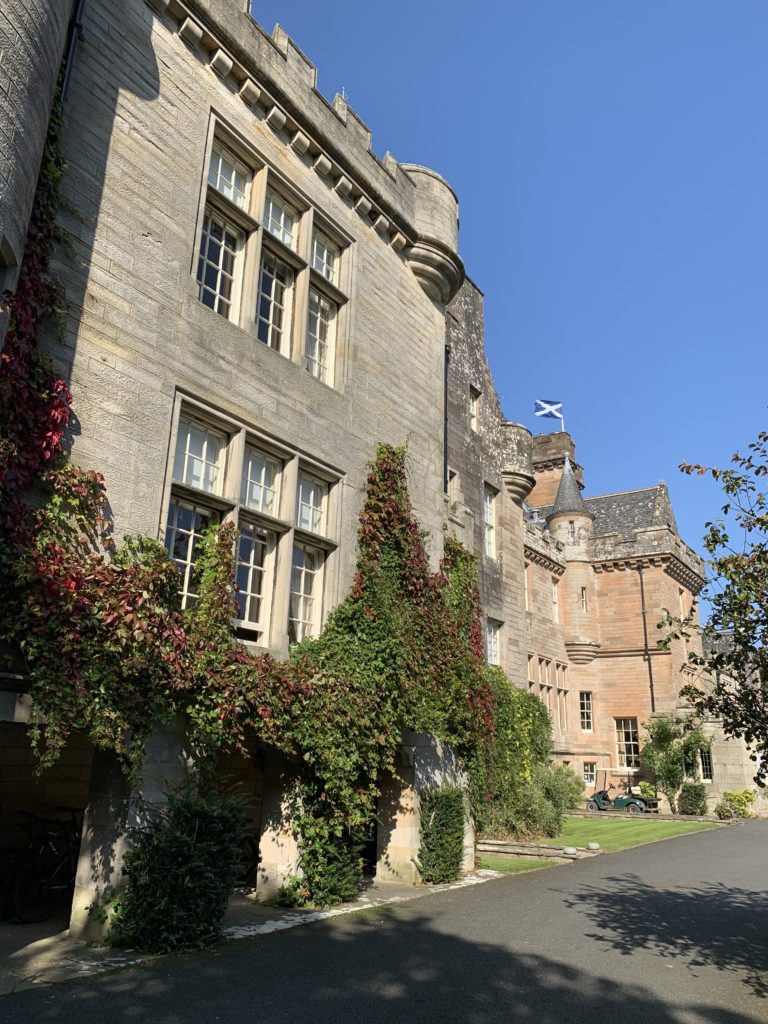 We were taken inside and offered whether we wanted to wonder the gardens for a while before afternoon tea or wanted to start right away. As the day was incredible we decided to wonder the gardens. What an amazing choice. I haven't seen gardens like this outside of a National Trust house. Immaculate yet with a real feeling of being in nature. A wonderful lake, a walled garden and lots of nooks and crannies to explore.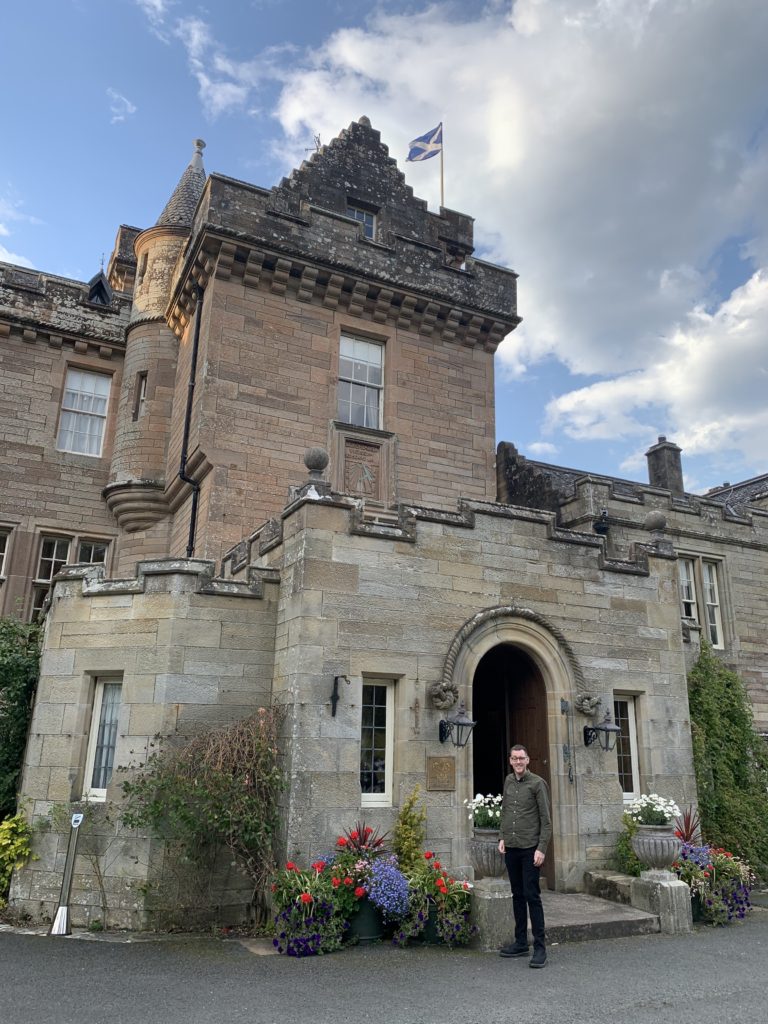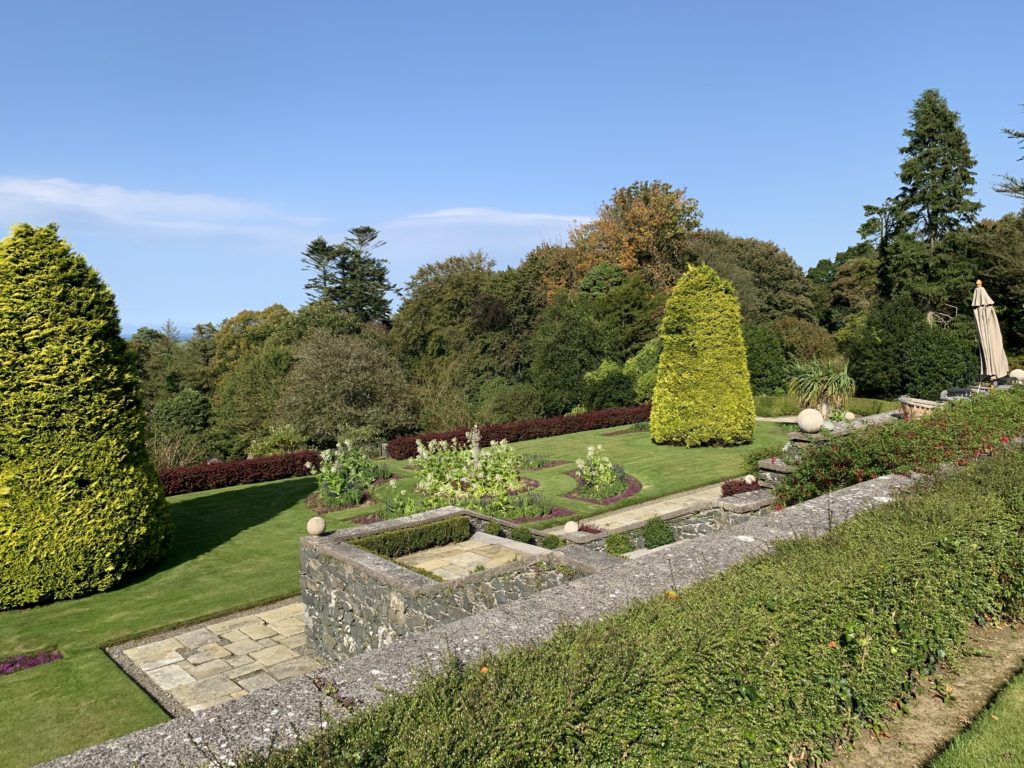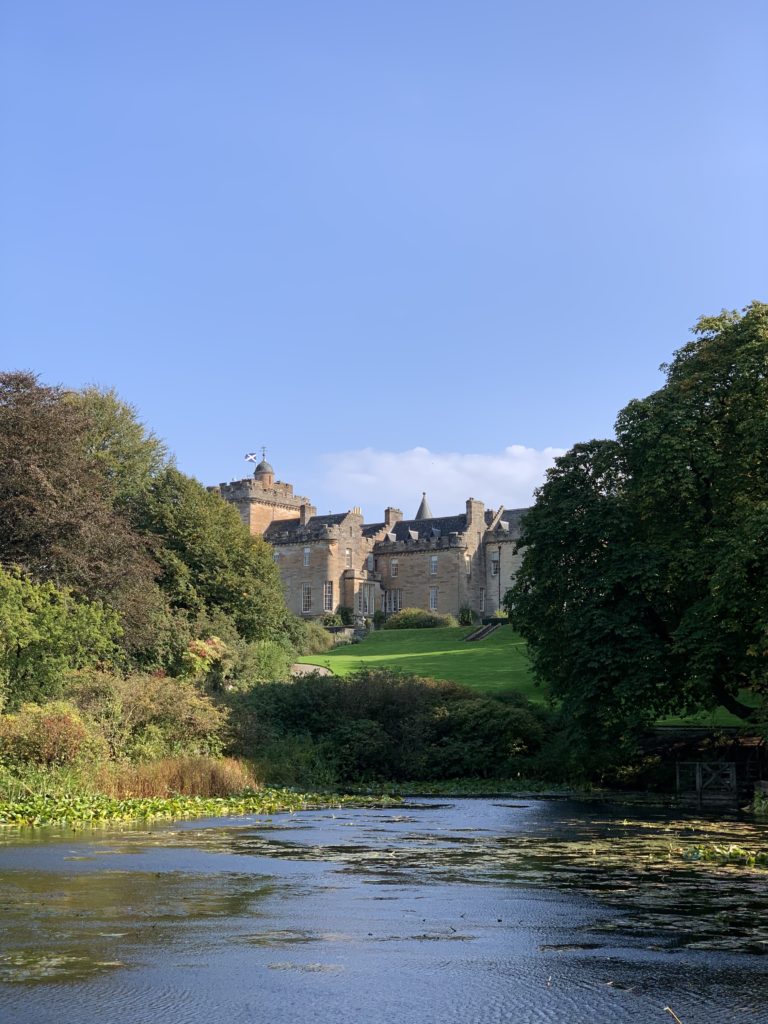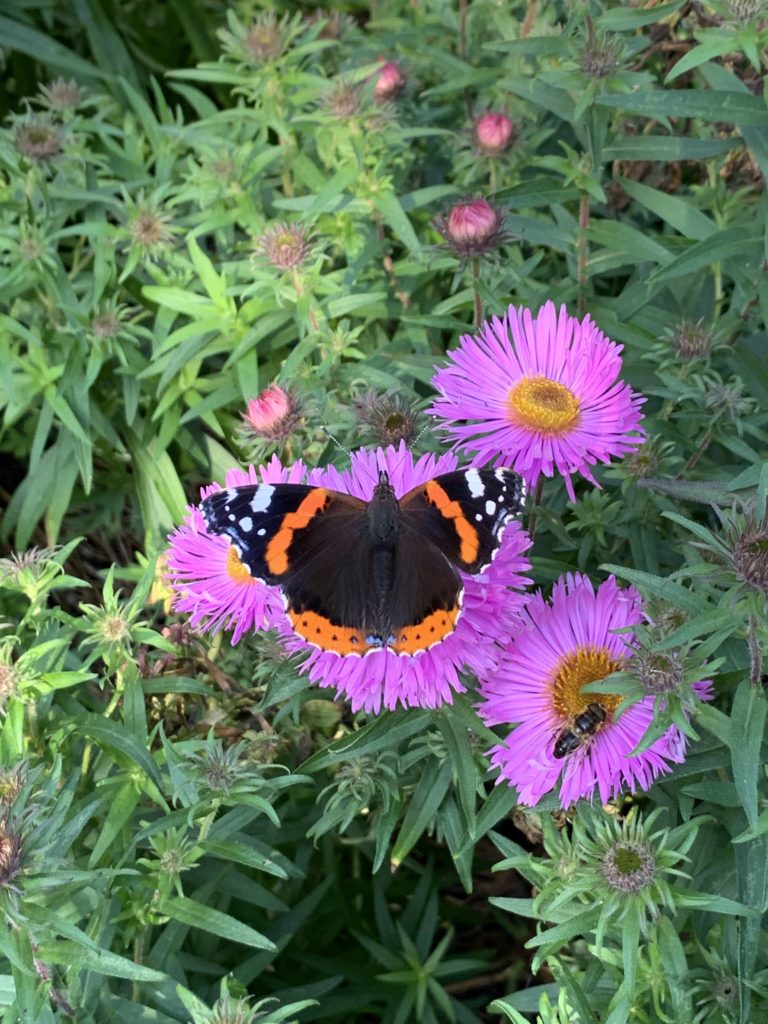 Time for Tea!
We came back to the castle to have our Afternoon Tea. As we ascended the stairs in the hallway inside and wondered through the rooms to the centre of the house we found the area dedicated for afternoon tea.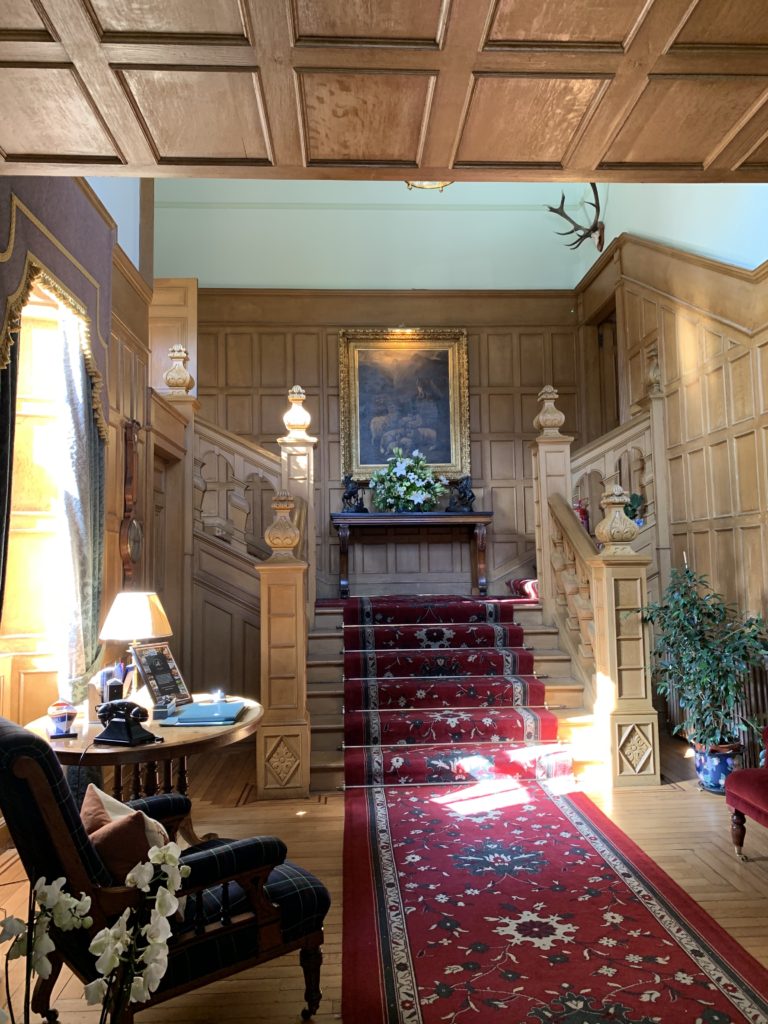 I cannot emphasise how beautiful this house is inside. As it is only a small exclusive hotel there are never tons of guests. So the place at times feels like you're the only one there.
We were seated for afternoon tea in the main dining salon of this great house. With ceiling height windows looking out to sea and incredible paintings surrounding us.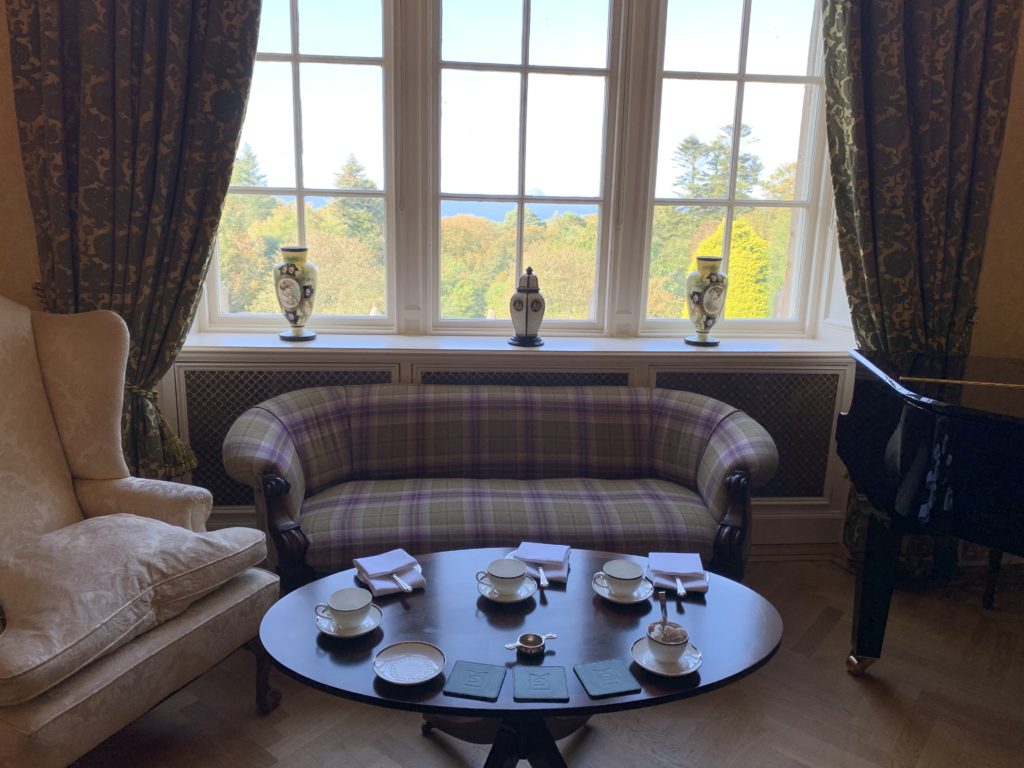 We chose our tea from the menu. And were promptly brought champagne while we waited (it would be rude not to!!). What I loved about this afternoon tea was the way it came out. It felt more structured and the way afternoon tea was traditionally served in big houses.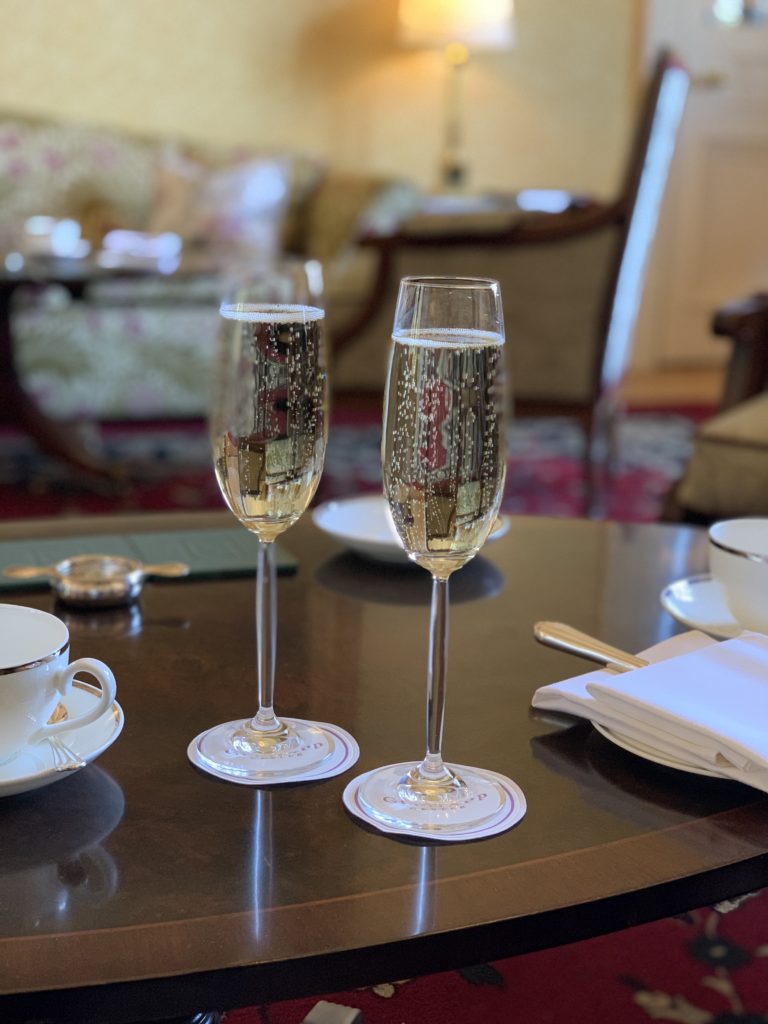 The tea came out first, shortly followed by little plates of sandwiches. Individually plated instead of on one plate. We were able to leisurely enjoy these. A selection of ham and mustard, savoury cheese, egg mayonnaise and smoked salmon. All the classics, but eh…..they're classics for a reason so they were perfect!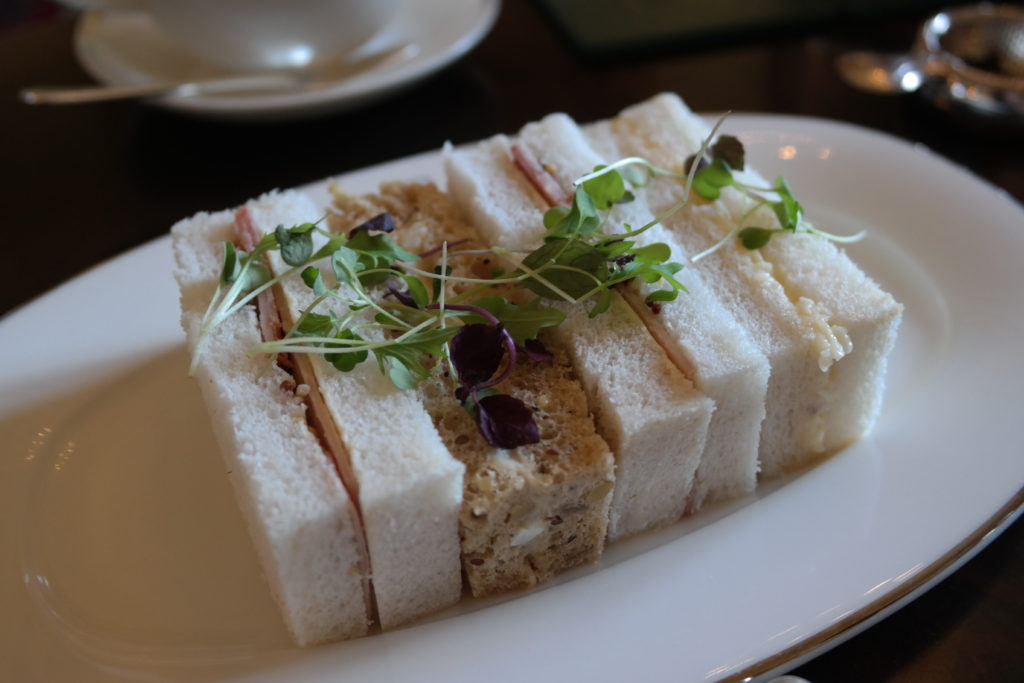 Next came the sweet treats. Always my favourite. All were incredibly fresh. The macarons were some of the best I have ever had. There wasn't a crumb left on the plate. We were asked on numerous occasions whether we wanted refills of our tea without any problems at all. Service couldn't have been better!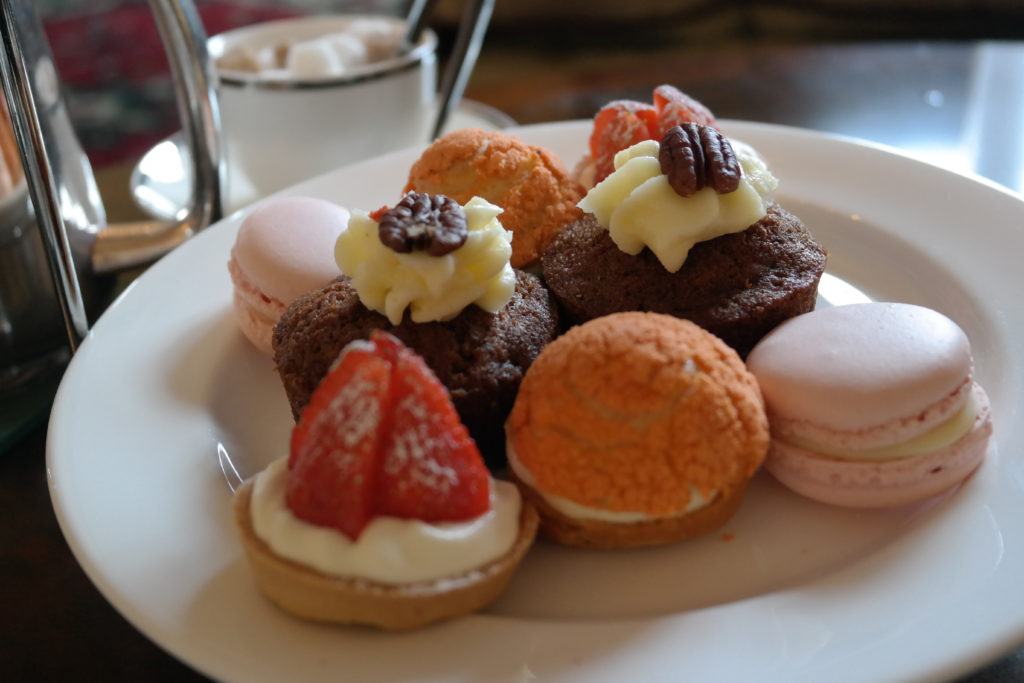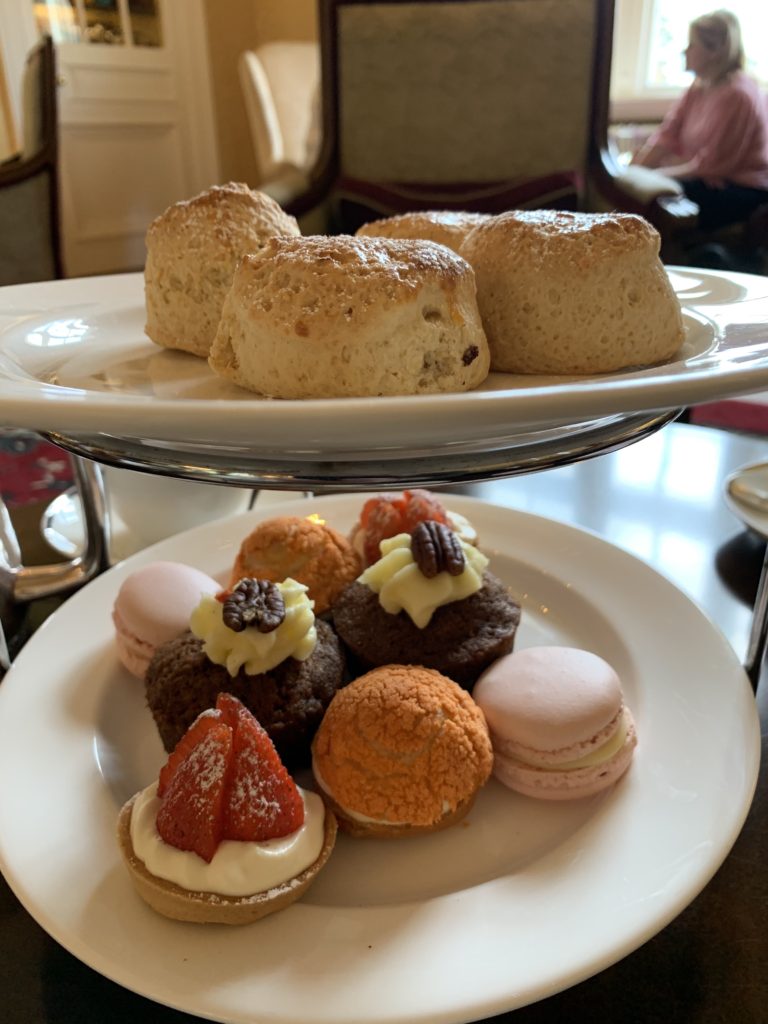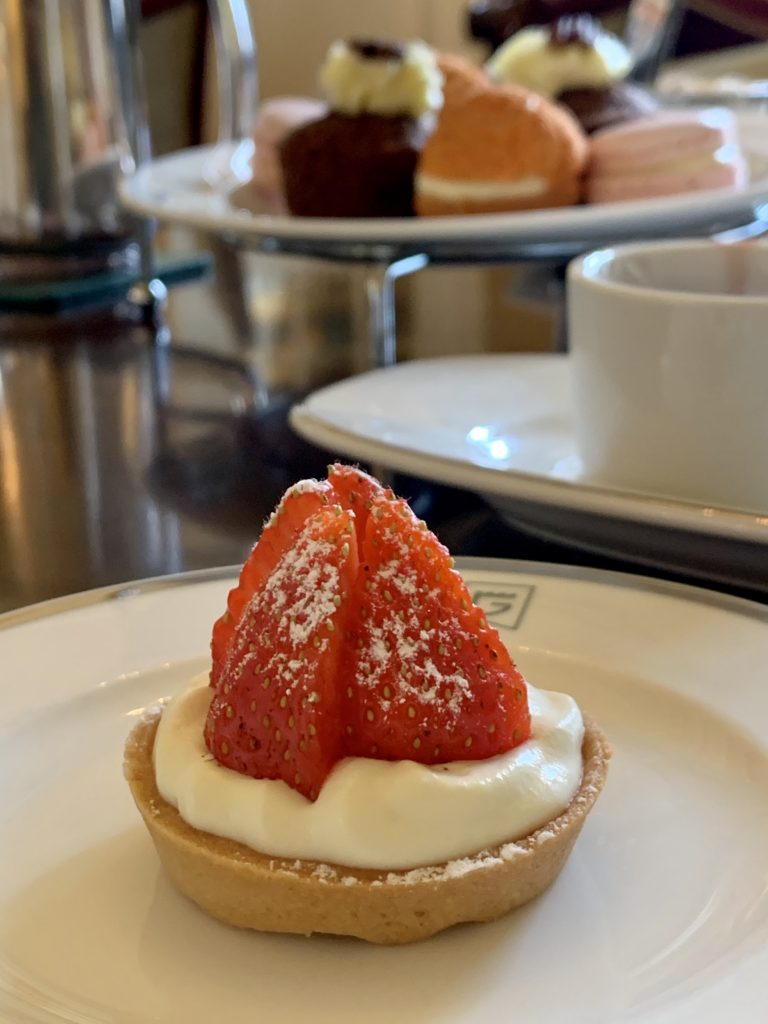 The Staff
This requires a section of its own. It honestly does. The staff in the whole hotel were so attentive. I think this is down to the limited number of guests. They were simply able to dedicate enough time to anyone to make sure their visit or stay was the very best it could possibly be. From the driver of the mini bus who picked us up, to the staff who greeted us, served us our afternoon tea, said goodbye, drove us back to the boat….. all were incredible and are an absolute pivotal part of the castle.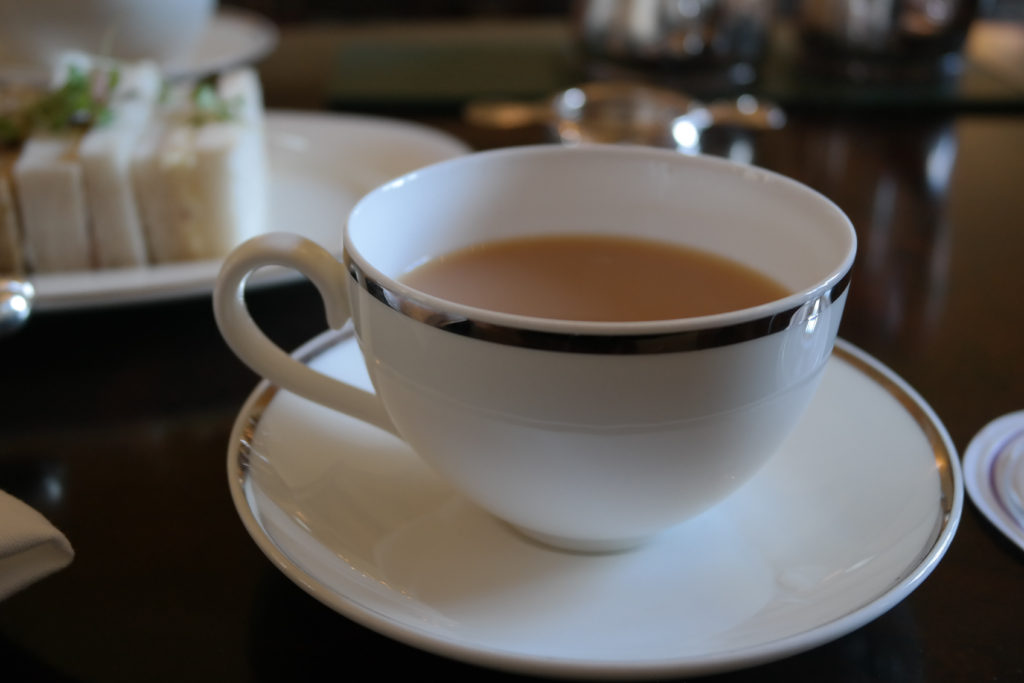 The Ending
Just before we left we ventured around the house for another noisy around. The library feels like it has just been vacated by some lords of the manor. On the wall is a portrait of Winston Churchill. Why you might ask? Winston met with General Eisenhower at Glenapp castle during WW2 to make plans for D-Day. Just a tiny part of the castles incredible history and this ended my day in the most incredible way.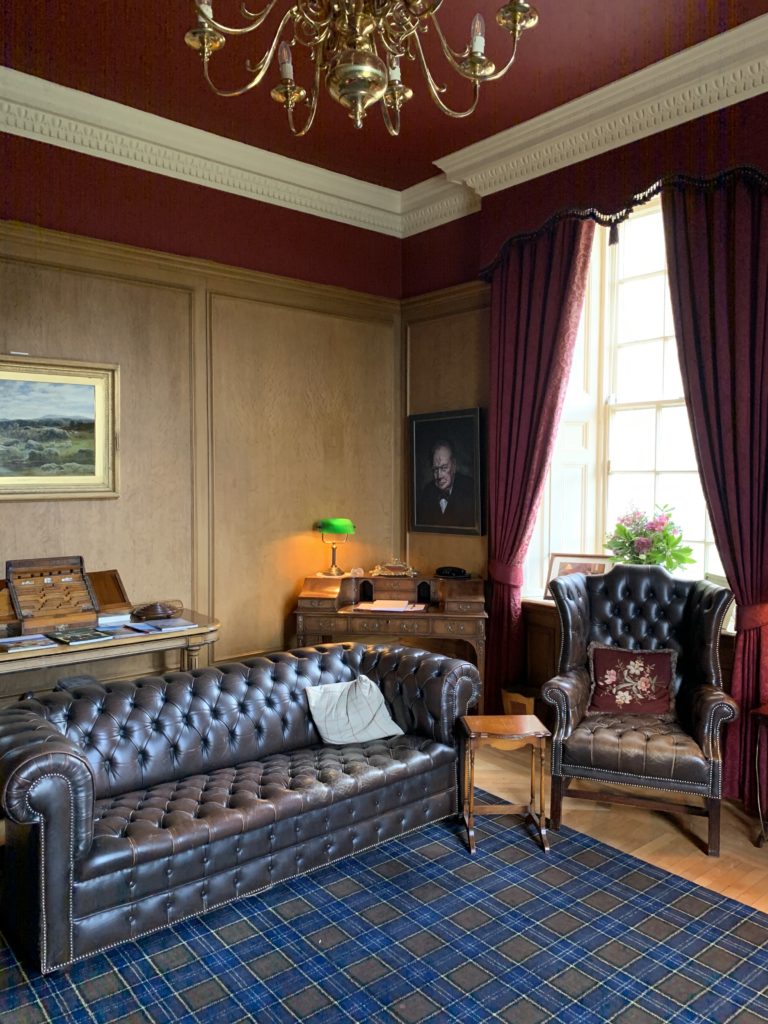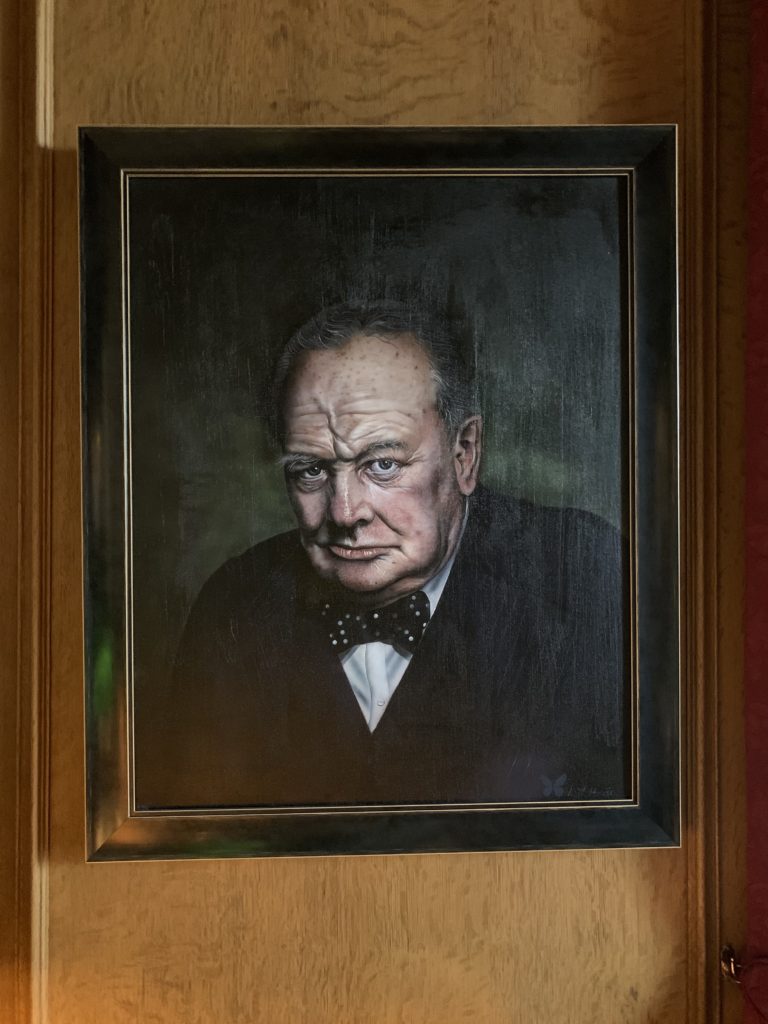 The journey back to the boat was seemless and as on our journey over we opted to sit in the hygge lounge. Snuggled under blankets with a book in my hand it was the perfect end to a perfect day.
Until next time Stena Line!