Celebrating the Coronation of King Charles III with Marks and Spencer
Its almost time to celebrate the Coronation of King Charles III and The Queen Consort Camilla and excitement is growing up and down the country. It will be no surprise that Marks and Spencers have produced some limited edition items to celebrate the big day and they've been kind enough to share these with us before the event. So lets take a look at whats on offer…
For every occasion Marks and Spencers are renowned for their limited edition collectible tins and this is no exception. They have produced two beautiful tins of all butter shortbread, one in cream and one in a regal purple. Both have beautiful decorations celebrating the Coronation of HM King Charles III. A collectible for the future no doubt! We needn't tell you about the shortbread inside, it goes without saying that it is crisp and melt in the mouth moreish.
No party is complete without bunting and Marks and Spencer have you covered there too with their pure cotton canvas bunting suitable for indoor or outdoor use. Comprising of 20 flags along 3m length it is plenty to liven up any space for the Coronation. This feels extremely high quality and almost has a hand-made feel about it. Very on trend at the moment. We love it!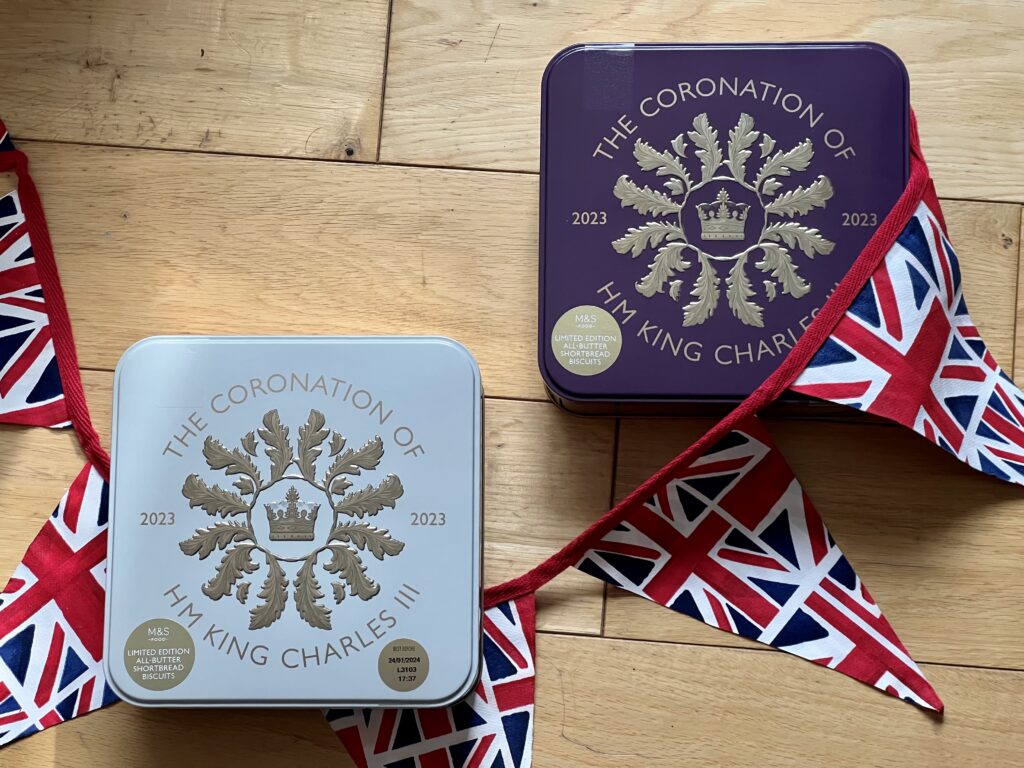 Colin the Caterpillar has also donned his Coronation robes and has taken on a limited edition persona for the day! Meet Coronation Colin the Caterpillar. Extremely chocolaty sponge cake filled with chocolate buttercream, covered in milk chocolate with edible white chocolate face and royal themed decorations such as crowns and diamonds and sprinkles of red white and blue confetti.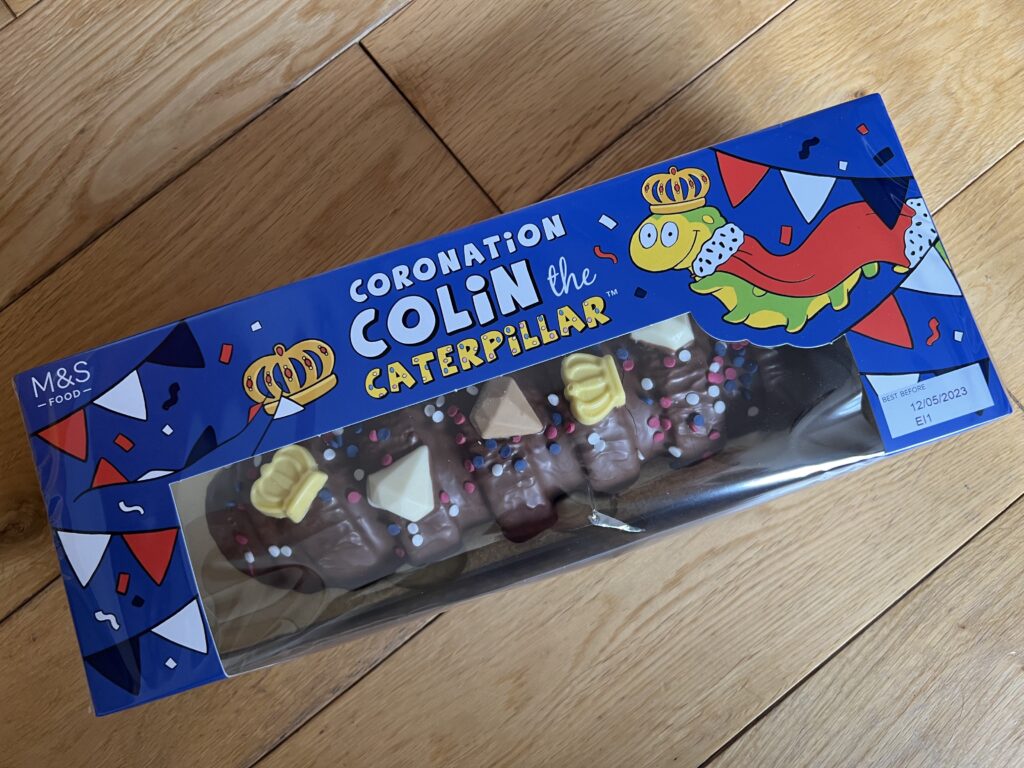 Marks and Spencer have also released Coronation Colin the Caterpillar Mini Rolls which are chocolate mini roles filled with chocolate buttercream, smothered in milk chocolate and covered in red white and blue sprinkles, basically mini Colin the Caterpillar cakes in one mouthful… Delicious!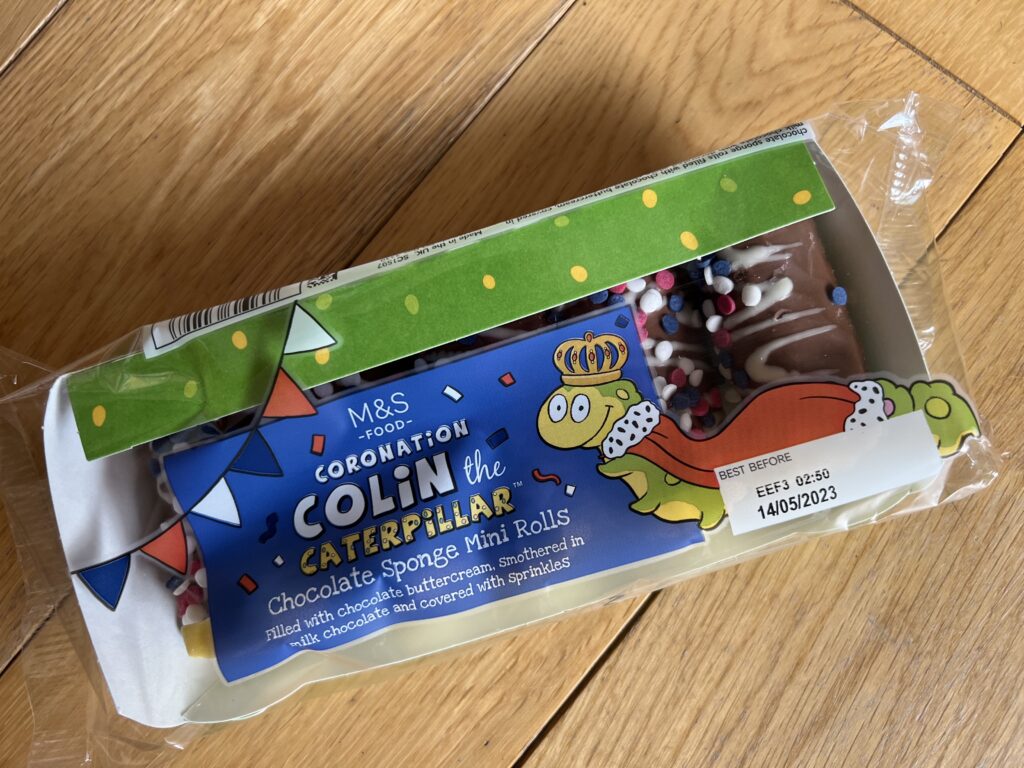 Get down to your nearest Marks and Spencers while stocks last!
Have a happy and safe Coronation with your friends and family!