Chocolate and Coffee Tasting
Chocolate and Coffee are two flavours which are combined every day in things we eat in drink from mocha coffees at our favourite coffee shop or coffee liqueur chocolates and of course in a lot of recipes. We decided to work with Lindt chocolatiers and do some chocolate tasting for ourselves to see which coffees worked best with which types of chocolate.
Lindt have carried out some research of their own and found that the most relaxing time of the week is Friday evening at 8:38pm in your living room with dimmed lights and the thermostat set to precisely 19.8c. They also found that a hot drink and some quality chocolate such as Lindt Excellence can take you to new levels of relaxation.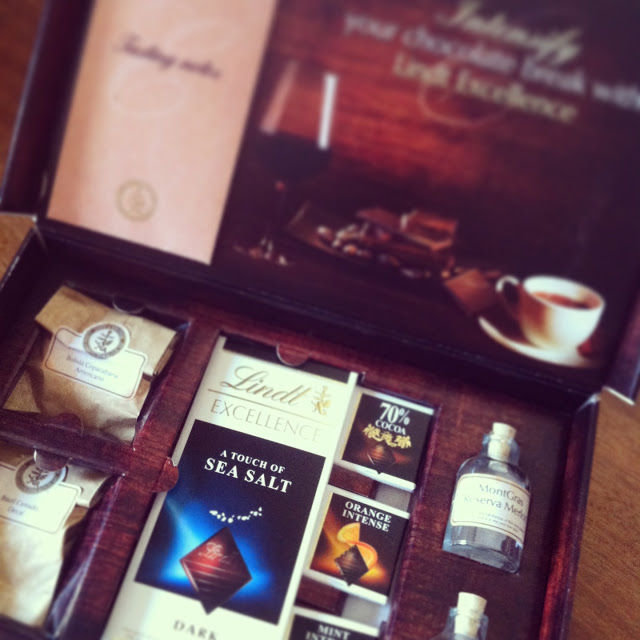 Lindt have done so much research into finding the perfect combinations of chocolate with coffees and wines that they will soon be launching a website dedicated to guiding you to finding the perfect combination for yourself.
Coffee is very like chocolate in that is is available in just as many thousands of varieties all of which have their very own unique flavours and aromas which leads to the possibility to combine them together with interesting and delicious results.
We tried two different combinations from the Lindt Chocolate and Coffee tasting hamper box.
We tried Bolivia Copacabana roasted ground coffee with Lindt Excellence Orange Intense Dark Chocolate with amazing results. The citrus notes of the coffee compliment the candied orange and almond flavours of the chocolate creating a wonderful afternoon treat!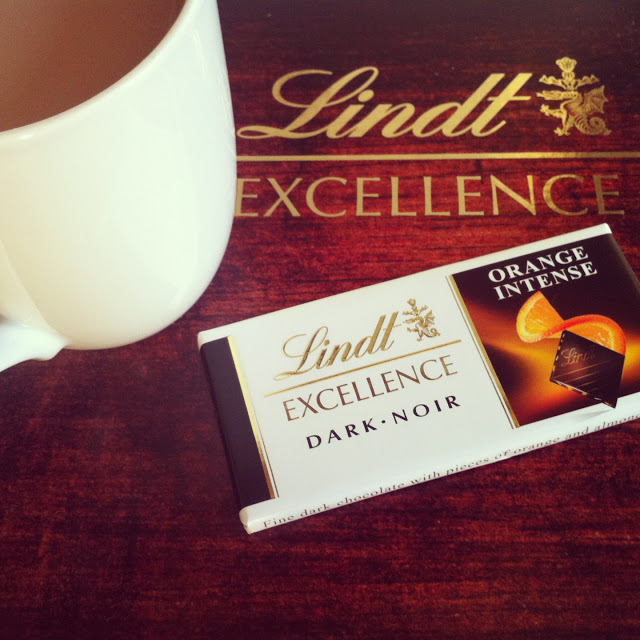 We also tried Brazil Cerrado decaffeinated ground coffee, as we wanted something we could enjoy in the evenings without having to worry about sleepless nights. We tried this delicious coffee with Lindt Excellence Sea Salt Dark Chocolate. The coffee itself has cocoa flavours which compliment the slightly salty aftertaste of the sea salt in the chocolate. A wonderfully indulgent evening treat!